This mochaccino latte recipe is sponsored by Hood as part of an Influencer Activation. All opinions expressed in this post are my own.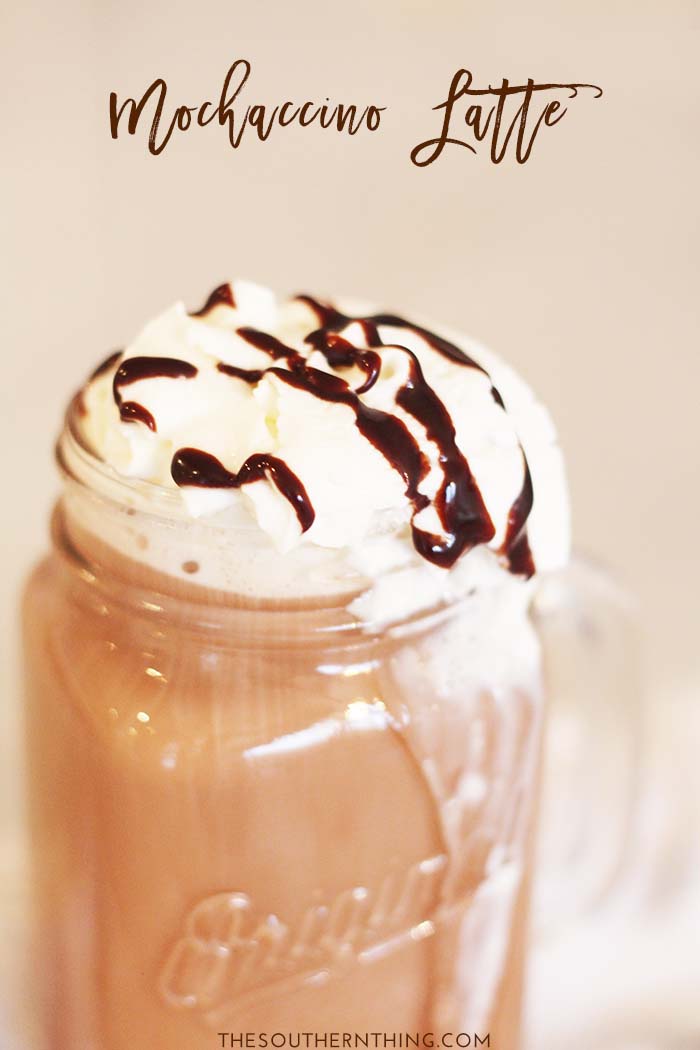 When it comes to coffee, the sweeter the better for me! Coffee is like dessert in a cup to me, and easily so, the calories can get right up there! I don't mind the occasional coffee shop splurge, but for a more realistic lifestyle, I prefer to make my own coffee at home, that way I can control the ingredients and limit the calorie amount a bit!
One of my favorite guilty pleasures is a mochaccino latte! The more chocolatey, the better! This is my go-to coffee recipe to make at home. It has a smooth and creamy chocolatey texture and best of all I can make it in minutes. There's no need to spend $6 per cup or wait in the line at the drive-thru to get the perfect blend of chocolate and coffee!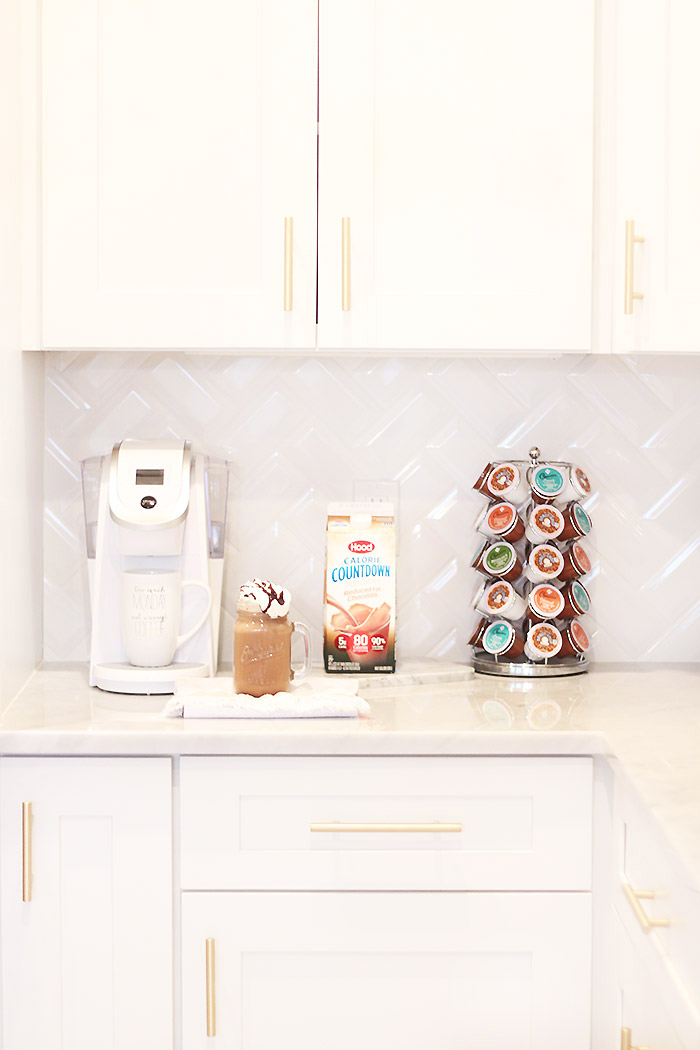 MOCHACCINO LATTE RECIPE
Ingredients
-10 oz. fresh brewed coffee (your preference)
– 3/4 cup Hood Calorie Countdown Chocolate (major calorie saver here!)
– 1 tsp cocoa powder
– Chocolate syrup (for topping)
– Whipped cream (for topping)
– Ice
Instructions
1. Brew your favorite coffee of choice, then set aside to cool.
2. Fill glass with ice, then pour in the coffee.
3. Add Hood Calorie Countdown Chocolate to coffee.
4. Stir in cocoa powder, then top with whipped cream and chocolate syrup (optional).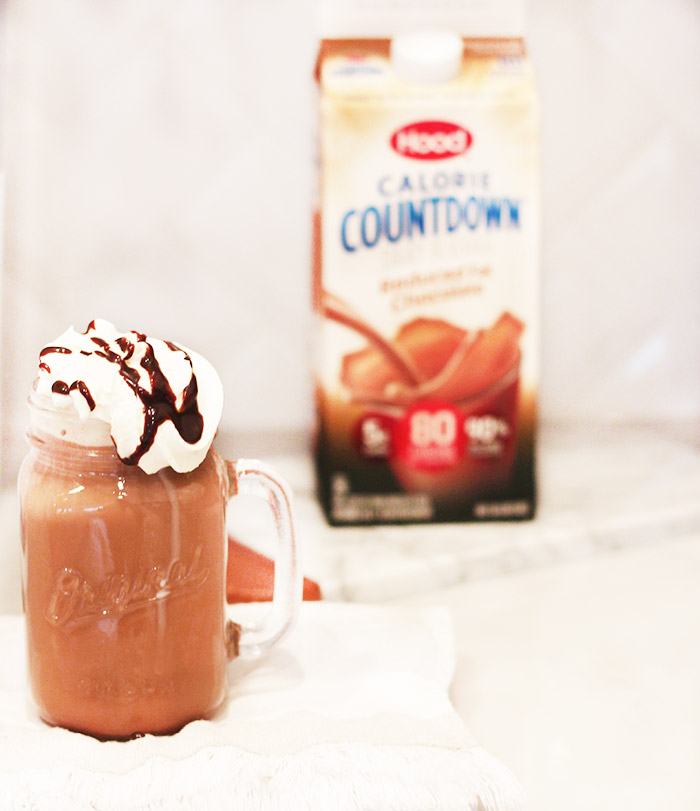 This mochaccino latte can get pretty decadent, so anywhere to save on calories is key! Rather than using heavy creamers, I prefer to use Hood Calorie Countdown for a creamy and delicious latte. This is the major calorie saver of this recipe, as it has 56% fewer calories, 75% less sugar and 67% fewer carbohydrates than traditional chocolate milk.
If you don't want your latte too chocolatey, although this is a mochaccino, you can use fat-free Hood Calorie Countdown instead for 42% fewer calories, 75% less sugar and 67% fewer carbohydrates than milk. It's also a great source of calcium and Vitamin D! You can find it at your local Walmart. Click here for a money saving coupon!
Are you a fan of mochaccino lattes? Be sure to pin this recipe if you plan to give it a try! 
SaveSave
SaveSave
SaveSaveSaveSave
SaveSave