This post on 10 ways to surprise your loved one on Valentine's Day was sponsored Tai Pei. All opinions expressed in this post are my own.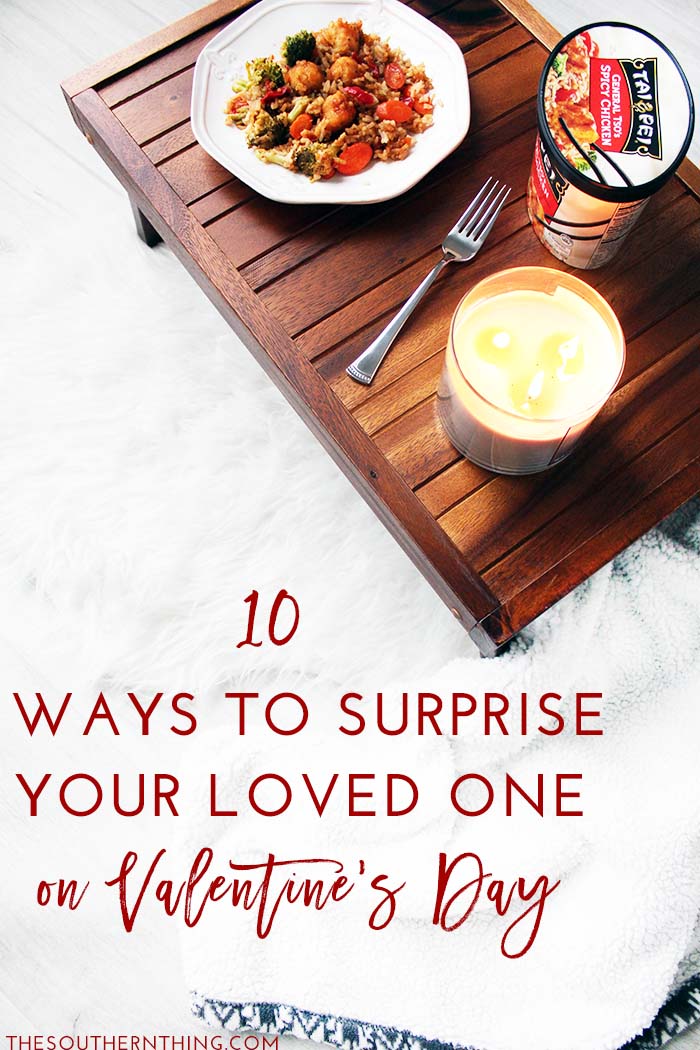 The best way to surprise your significant other on Valentine's Day is with the gift of love! Everyone loves a surprise, whether it be a dinner night out, movie night in, or an extravagant getaway!
Want to surprise your loved one on Valentine's Day this year? Here are some easy ways you can do so!
10 WAYS TO SURPRISE YOUR LOVED ONE ON VALENTINE'S DAY
Recreate Your First Date
Recreating your first date is a romantic and unforgettable Valentine's Day surprise. If you do this for your loved one, you'll earn some series brownie points!
Leave Love Notes Around the House
This is such a cute way to show your love for one another and makes for an exciting day. Leave notes in the most unexpected places, like the fridge or on top of a pillow case so the surprise and sweetness lasts all day!
Have a Dinner Night In
Are you more of a homebody? Planning a romantic dinner night in is the way to go! You can surprise your loved one with their favorite meal, whether it be something you cook or something ready to eat! Tai Pei makes a variety of great tasting entrees made with real, pure ingredients, and no preservatives or artificial ingredients. If Asian cuisine is what you're craving, you can't go wrong with this! It's quick and simple to prepare in just minutes in the microwave. With so many choices and delicious dishes, like frozen fried rice, you'll be sure to eliminate the boredom out of everyday meals! Locate Tai Pei Asian food.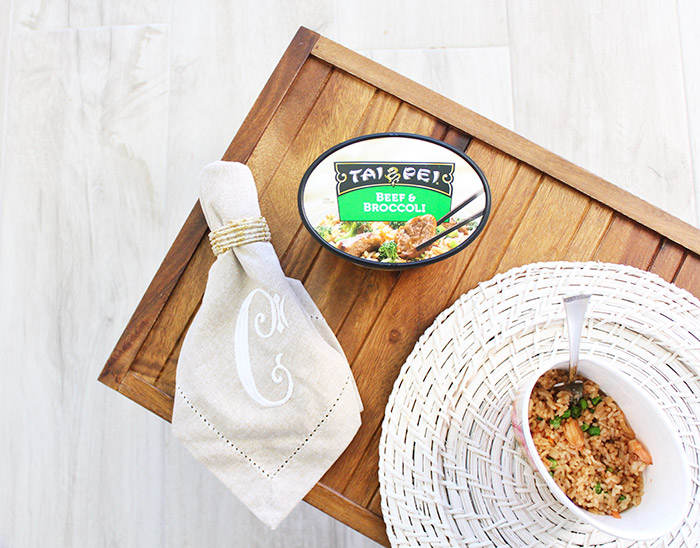 Try a New Recipe Together
If you're the type of couple that likes to cook, you can plan a surprise date night at home and cook a new recipe together. Plan for something you've both been wanting to try, or your lover's favorite meal!
Have a Movie Night at Home
Surprise your significant other with their favorite movie, or a new release they've been dying to see!
Book a Secret Getaway
Because who doesn't love a vacation!? Side note: vacations are even better when they come as a surprise and are already booked! Now is a good time to maybe plan that anniversary trip you've both been wanting!
Show Up at Work with Favorite Lunch
Show up for a special surprise where your loved one would least expect you: at work! This is a great idea, especially when Valentine's Day falls on a weekday! You can show up with their favorite lunch, or even better, take your loved one out to lunch!
Make Dinner Reservations at a Favorite Restaurant
Is there a place your lover LOVES to eat!? Book a surprise reservation there and take him or her out! Make it someplace extra special though, preferably one you don't get to enjoy that often!
Purchase Tickets to Favorite Concert
If your significant other loves music, surprise tickets to their favorite artist's show would make for the perfect Valentine's gift. This may take some planning well over a year in advance, but it would be so worth it!
Hide a Surprise Gift in the Car
Surprise gifts are always fun to find, especially where they're least expected! Hiding a surprise gift in your loved one's car would make for a happy morning on the way to work once it's discovered!
What are your favorite ways to surprise your loved one on Valentine's Day? Share your ideas in the comments!
Be sure to enter the giveaway below for your chance to win one of 10 prizes & 3 Grand Prizes (10 $100 Walmart gift cards & 3 grand prize $500 Walmart gift cards!) Giveaway runs from   January 29th – March 5th 2018.
Tai Pei Sweepstakes (Phase 3)
I-C will randomly select 13 winners from all program entries and will facilitate fulfillment of the winning prizes."
SaveSave
SaveSave
SaveSave
SaveSave