This post on how to stay on track with your fitness goals is sponsored by Michelob ULTRA. All opinions are my own.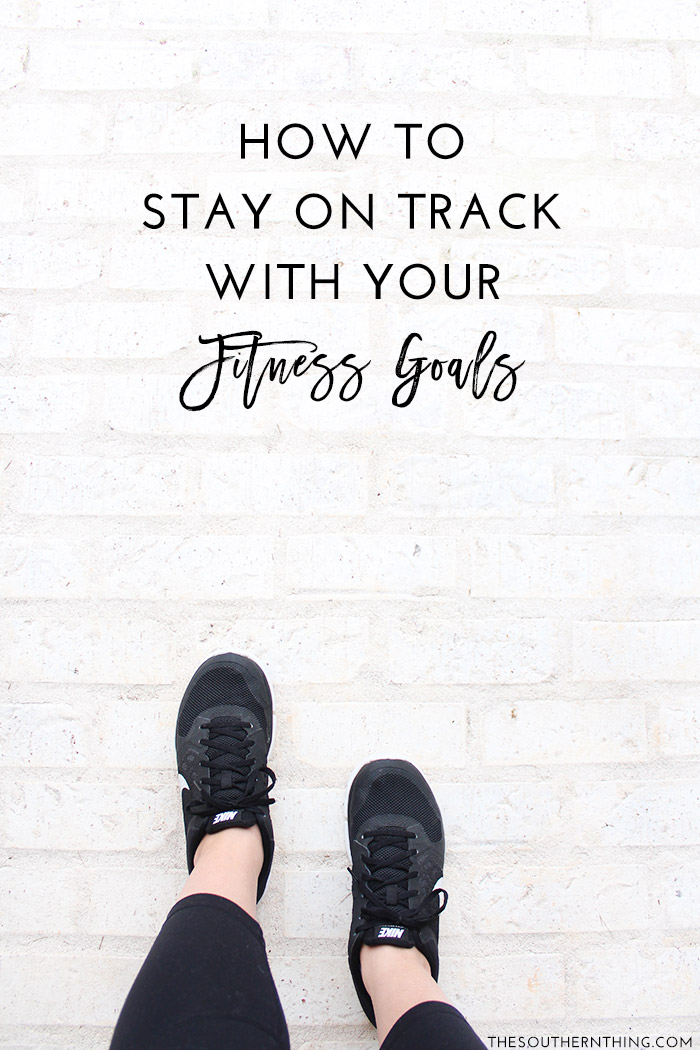 By now, those fitness goals you had set at the beginning of the year may be starting to wear off a bit. Perhaps you're getting tired of the same routine, or maybe you've hit a plateau in your fitness progress and need change. We've all been there!
The good thing is it's SO easy to get back on track and regain motivation. I'm personally the type that tires of things VERY quickly, so I actually crave change. It's how I stay motivated and it keeps things exciting.
I've rounded up some of my favorite ways to stay motivated with my fitness goals, and these are all fun ways to change things up when you get bored! If you've been struggling to stay on track with your fitness goals, hopefully these ideas can inspire you to change things up a bit and try something new!
HOW TO STAY ON TRACK WITH YOUR FITNESS GOALS
Try a Group Fitness Class
If you're the type that usually works out solo, I recommend you try to change up your routine and jump into a group fitness class! When I'm not feeling motivated, group classes always help me! The motivation and determination from others is contagious and really gives that extra push I need.
Join a CrossFit Gym
If you've never done CrossFit, now could be a good time to step out of your comfort zone and give it a try! If you've hit a plateau with your training, CrossFit is a great way to work your body in ways you may not have done so before.
Bonus: Click here to win a CrossFit experience!
Try a New Class
Are you a group class regular? If you are and you find yourself getting bored with your current routine, you may want to check out Class Pass! Class Pass is a great way to try new and different classes all around your area. Classes range from spin to barre, yoga, boxing, and everything in between, so there's really something new to do every day!
Click here to win a Class Pass experience!
Find a Workout Buddy
Having a workout buddy is hands down the best way to hold yourself accountable and maintain motivation for working out. It's a lot harder to make excuses when you have someone else waiting and counting on you!
Set Realistic Goals
Are you not meeting your fitness goals as best as you thought you would? Maybe you've set too big of goals to start with! By setting realistic, small, and achievable goals, you're less likely to get discouraged. Baby steps are key!
Reward for Progress
We tend to be our biggest critics, but don't forget to be nice to yourself. I know, that's easier said than done, but we need to give ourselves some slack! Rather than getting discouraged over goals, it's best to reward ourselves for small goals achieved! If we celebrate the small victories in between rather than only focusing on the end goal, the entire journey will be much more pleasurable!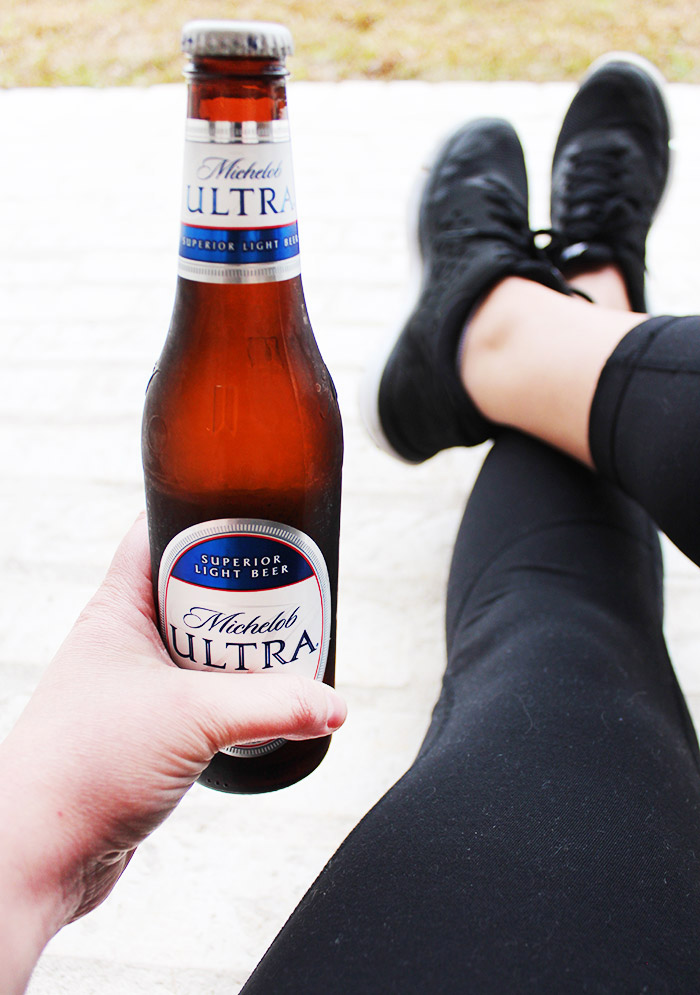 If you're in need of an extra push, Michelob ULTRA has partnered with top fitness organizations like Class Pass, TeeOff.com, CrossFit and more to bring ULTRA fans the motivation to stay true to their health and fitness goals this year with their 95,000 Experiences Sweepstakes. Their goal is to help encourage you to stay on track by giving away 95,000 fitness experiences!
Aside from being a premium light (only 95 calories!) and refreshing beer brand, Michelob ULTRA is also a brand that embodies wellness and active lifestyles. The brand is about living fit, living fun, and living life without compromise.
I know you're probably thinking how can a beer brand go hand in hand with fitness, but actually beer drinking doesn't always mean the opposite of being fit! Remember how I said it's important to reward yourself? It's all about having a healthy balance!
Want to take your fitness goals to the next level!? Enter to win one of 95K Fitness Experiences here!*
Do you have any tips on how to stay on track with your fitness goals? Share yours in the comments below!
Applicants must be 21+. Sweepstakes ends 5/5. Prizes will be awarded across 125 periods. See full list of official rules here.
SaveSave
SaveSave
SaveSave