This post on five steps to a more productive morning is sponsored by Dannon. All opinions are my own.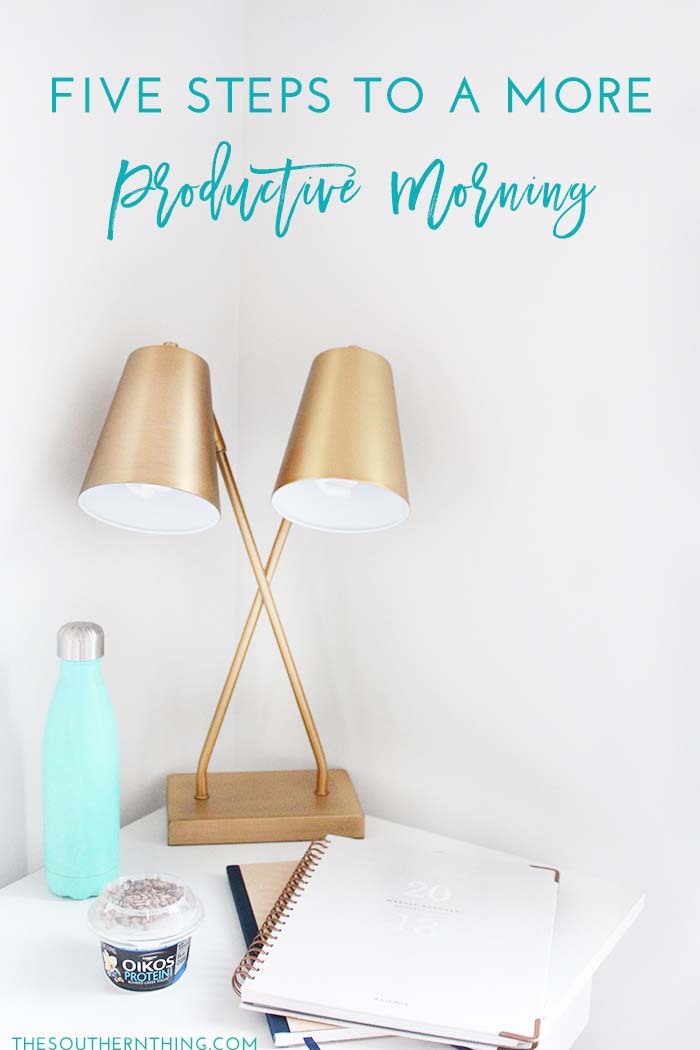 I've always struggled with being a morning person. Since I'm not a daily coffee drinker (although I do love coffee), I often find myself still tired in the morning and therefore more productive later on in the day.
When I decided to become self employed and work from home, I knew it would take discipline to be successful, so my first step in doing so was training myself to be a morning person. A few small changes made a huge difference in my morning productivity.
Today I'm sharing what's worked for me with making my mornings easier, less stressful, and way more productive. If you've found yourself in the same boat, consider these five steps to a more productive morning!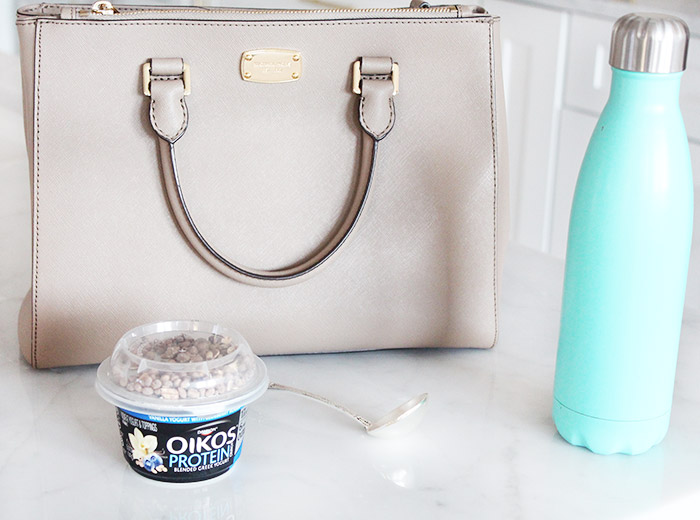 FIVE STEPS TO A MORE PRODUCTIVE MORING:
Make a to-do list
I've found that making a to-do list, specifically the night before, is super helpful when it comes to getting stuff done in the morning.  By creating your list the night before, you'll be ready to jump right in and start your day come morning time. You'll never waste time trying to figure out what needs to get done that day because your list will already be done for you!
Eat a good breakfast
Food is your fuel and whether you have a morning appetite or not, you're going to need it to get through the day! I personally can't put down heavy meals for breakfast, so I opt for lighter protein packed options instead, like a Dannon Oikos® Protein Crunch yogurt. These yogurts have more protein and fiber (17g of protein + 6g fiber per 5.0 oz. cup) and no artificial sweeteners, which makes it the perfect morning fuel to get you going. They're also great for breakfast on the go since they're literally made to grab and go with the crunchy oats already provided. Check out this Ibotta offer to earn .75 on any two Oikos® Protein Crunch varieties.
Get good sleep
In addition to getting a full night's sleep, quality sleep is also important. If I lay in bed with my phone, I'll easily get distracted by scrolling through social media for hours, so I've made it a point to get in bed at least an hour before my desired bedtime if I plan on spending time on my phone. This allows me to have my phone time without cutting into my sleep time. I also make it a point to unplug from screen time at least 30 minutes before falling asleep, as the blue light has been proven to interfere with sleep quality. Doing so helps me be more productive in the morning by feeling well rested.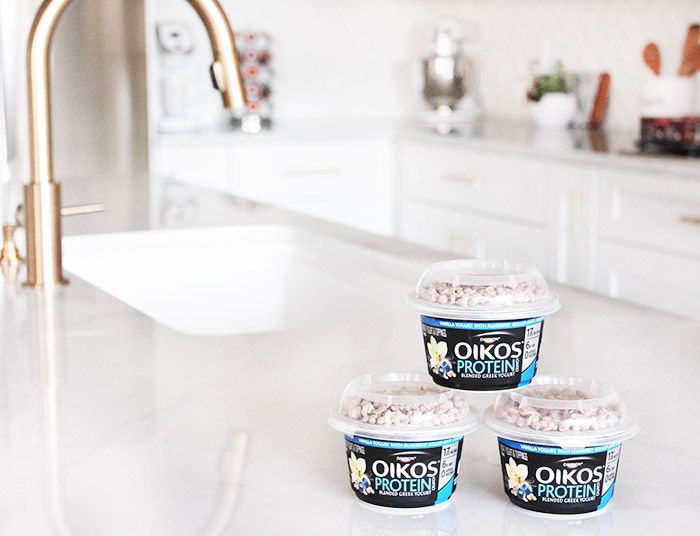 Prep meals and outfits the night before
Back in my office days, prepping meals and my clothes the night before were such a game changer for me. It helped reduce a lot of stress in the mornings. On days I didn't prep, I felt rushed, stressed, and never enjoyed starting my day like that. Anything to reduce stress in the morning will go a long way throughout your day.
Exercise early
Studies have shown that exercising in the morning can lead to improved mental sharpness, mood, and energy levels, so I prefer to start my day with a good workout! If you haven't been to the gym in a while, you may feel exhausted after your workouts at first, but eventually your body will adjust to the schedule and it will get better. You'll notice the benefits of working out in the morning and start to feel less fatigue throughout the day. You'll also get more out of your workout in the morning because you'll be refreshed and not as tired as you may be come night time!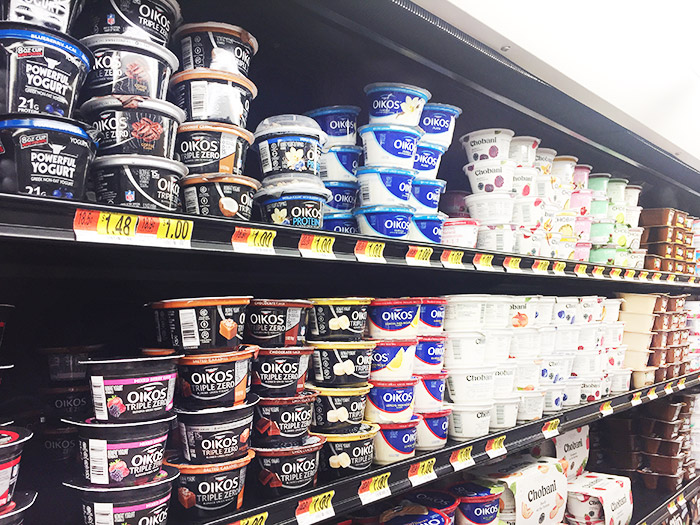 What are your steps to a more productive morning? Share your tips below!
Don't forget to grab this offer for Oikos® Protein Crunch Yogurt at your local Walmart!
SaveSave
SaveSave
SaveSave
SaveSave
SaveSave