This daily wellness tips for dogs post is sponsored by Milk-Bone. All thoughts and opinions are my own.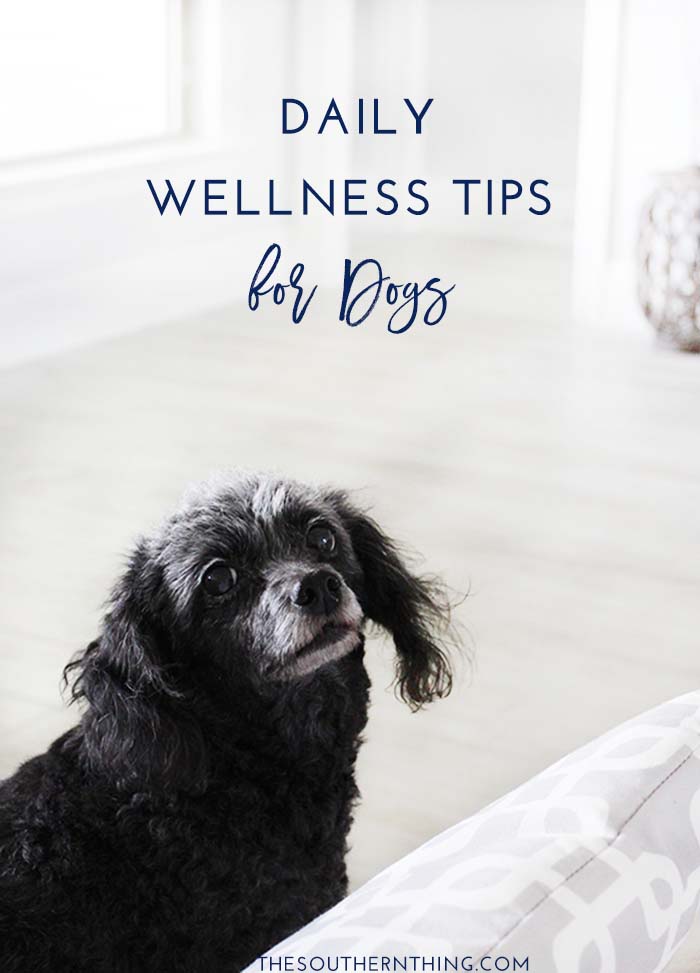 My dogs mean the world to me, so I make sure to do everything possible to keep them healthy! Like us, dogs benefit greatly from daily exercise, healthy food, and the right supplements.  Anything to help prolong their life and I'm all for it!
A simple health and wellness routine is all you need to keep your furry family members on track for optimal health and wellness. Today I'm sharing some daily wellness tips for dogs that have worked well for us! If you're a dog owner, hopefully these daily wellness tips can help you achieve optimal health with your pets too!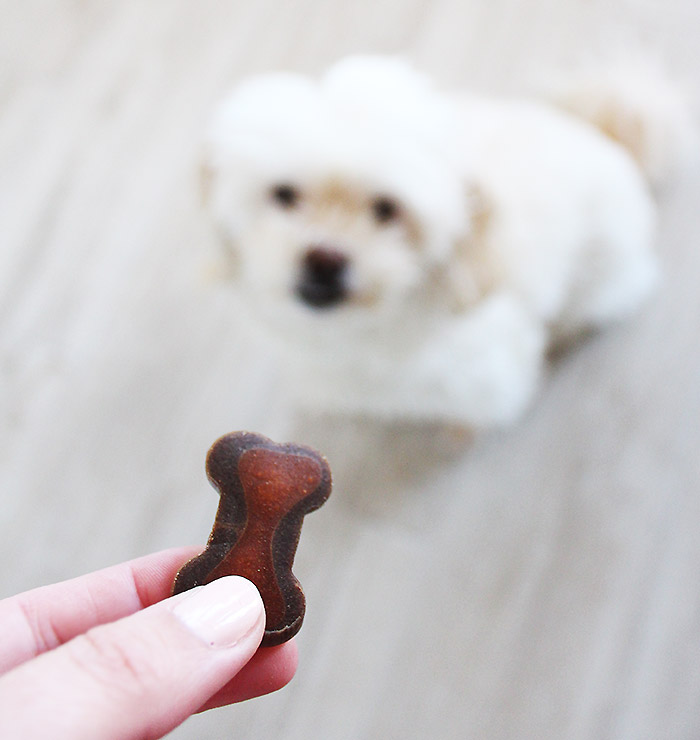 DAILY WELLNESS TIPS FOR DOGS:
Serve healthy food portions
A healthy diet is key, but did you know that portion size is just as important for dogs as humans? Overeating can be detrimental to your dog's health long-term, so be sure to feed them the vet recommended serving size specific to your pet. It's so easy to overfeed and many owners don't even realize they're doing it, but you may be surprised by just how much they actually need!
Focus on exercise and socialization
We've all heard about the importance of socialization for developing puppies, but let's not forget that this is equally important for adult dogs too! Dogs need daily exercise, and a great way to get both exercise and socialization is at the dog park! If you can't make it to the dog park everyday (understandably so for most people's schedules!), a daily brisk walk (keyword brisk!) is recommended!

Reward with nutrient packed treats
Not all treats are created equally! If you're going to reward your pet, consider doing so with a treat that gives them the most benefits! Milk-Bone Good Morning Daily Vitamins are a great option. They're tasty treats that provide nutrients not found in most dog foods, so they taste like a treat but have added benefits! Think sneaking veggies in a smoothie for a child – they love it and have no idea it's healthy! Win win.
Click here for 10% off any Milk-Bone Advanced Care product!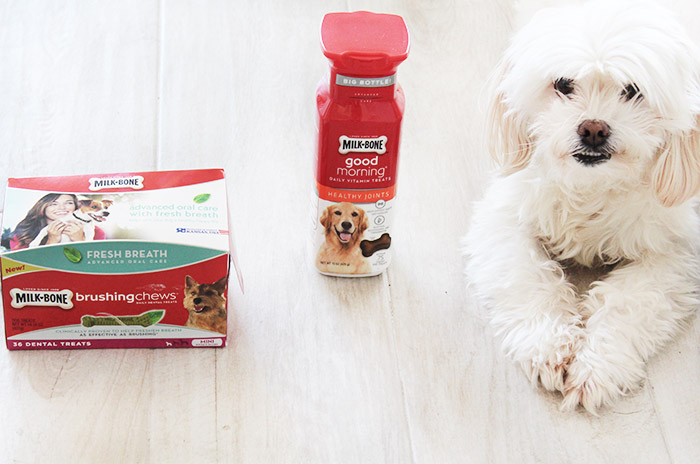 Get 10% off these dental brush chews!
Focus on preventative dental care
Being proactive with preventative dental care is key to reducing the chance of dental disease in your dog! Plaque buildup can lead to many health problems, some often serious or fatal, so it's important to not forget about routine brushing and daily cleaning. A lot of dogs give owners a hard time with teeth brushing, so a much simpler solution is to give your dog a dental brush chew! Milk-Bone Brushing Chews Dental Treats are a great option because they clean your pet's teeth, but your pet just thinks it's a tasty treat! Little do they know that as they chew on the dental brush, they are actually removing harmful build up!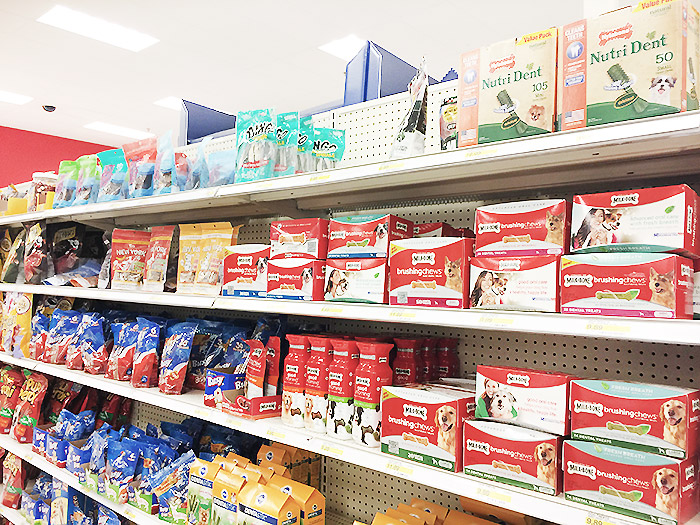 Want to give these daily vitamin treats and dental chews a try with your pet? You can find them at your local Target and save 10% now through 2/10/18!
Have any daily wellness tips for dogs you'd like to share? Share yours in the comments below! 
SaveSave