This favorite athleisure shoes to complete the athleisure look post was sponsored by Reebok as part of an Influencer Activation. All opinions expressed in this post are my own.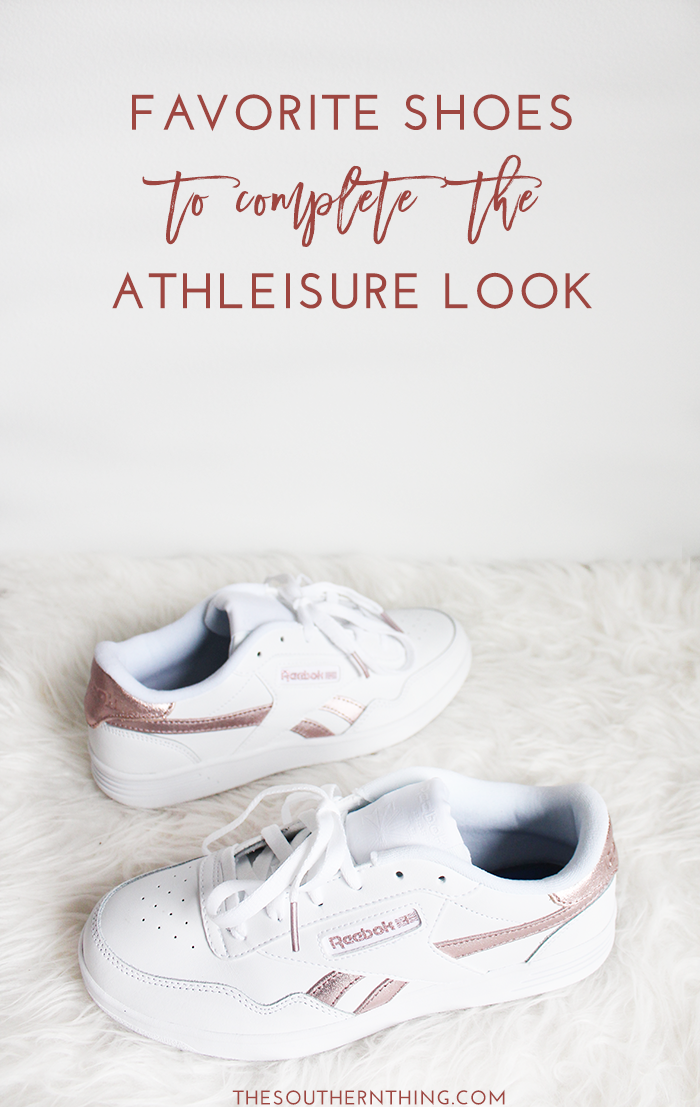 Back in college, I was never a fan of wearing athletic gear out in public unless I was actually going to the gym. Big tees and running shorts were what you'd see most girls on campus wearing, but I never felt comfortable getting on board with the trend.
It's funny how things change, because now I'm so glad the athleisure look is a trend!  I'll take leggings and comfy shoes over pants and heels any day!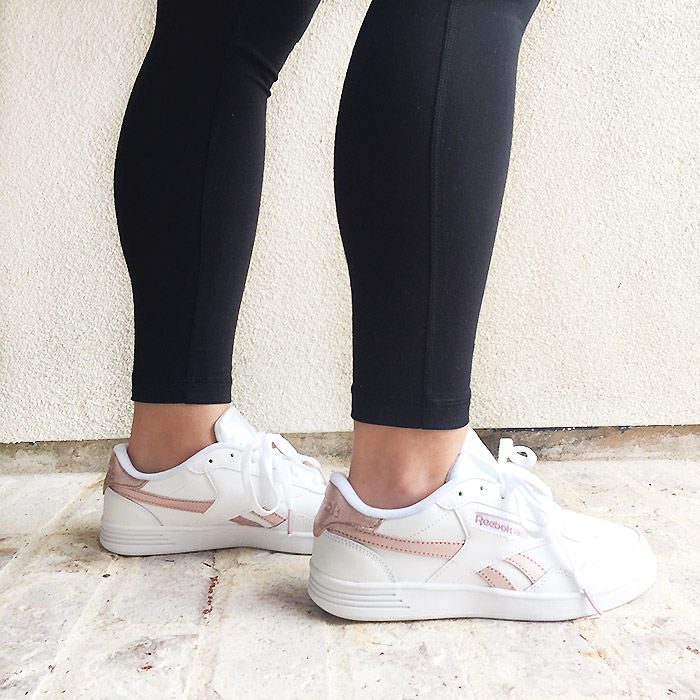 The athleisure look is now my go-to for weekdays when I have to leave the house to run a quick errand. I'm not a fan of spending over an hour getting ready for a quick 15 minute grocery store run, so this trend is a total game changer for my schedule! I love to pair leggings with a long coat and scarf for the cooler months, and cropped leggings with a v-neck tee and trendy sneakers for the warmer months.
Lately I have been obsessed with these white and rose gold Reebok Club Memt sneakers! They're a combination of classic meets stylish, but also super comfy, which is often hard to find the best of both. They have a foam midsole which feels like you're walking on clouds! These are my favorite athleisure shoes! Another favorite of mine is the Reebok CL Harman Run, which also comes in a pretty rose gold color!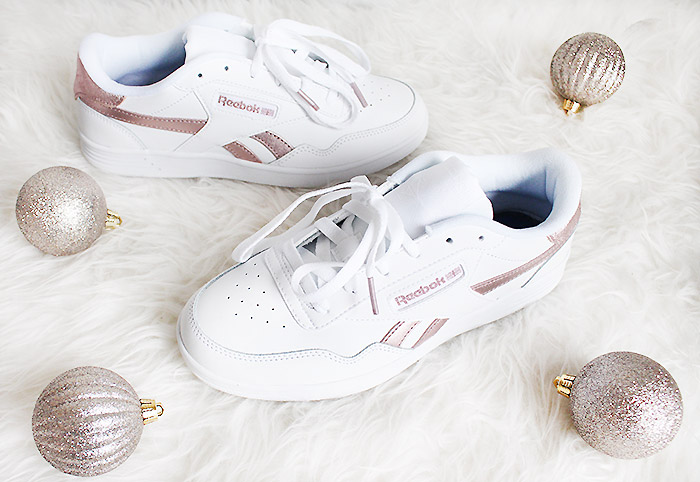 The rose gold detailing adds just the right amount of glam style that I love, which completes the athleisure look I'm usually going for. I tend to lean towards classic style shoes since they make for a great timeless investment, so I think that's why I really love these sneakers so much! They're classic with a modern flair!
If you're on the hunt to find the perfect shoe to complete your athleisure look, you can get these Reebok sneakers at your local Famous Footwear in-store or online today! For those in the New Orleans area, you can find these at the Algiers Plaza!
What are your favorite athleisure shoes? Are you a fan of the classic Reebok sneakers?