This beauty hacks with Johnson's baby products post is sponsored by JOHNSON'S®.  All thoughts, opinions, and content are my own.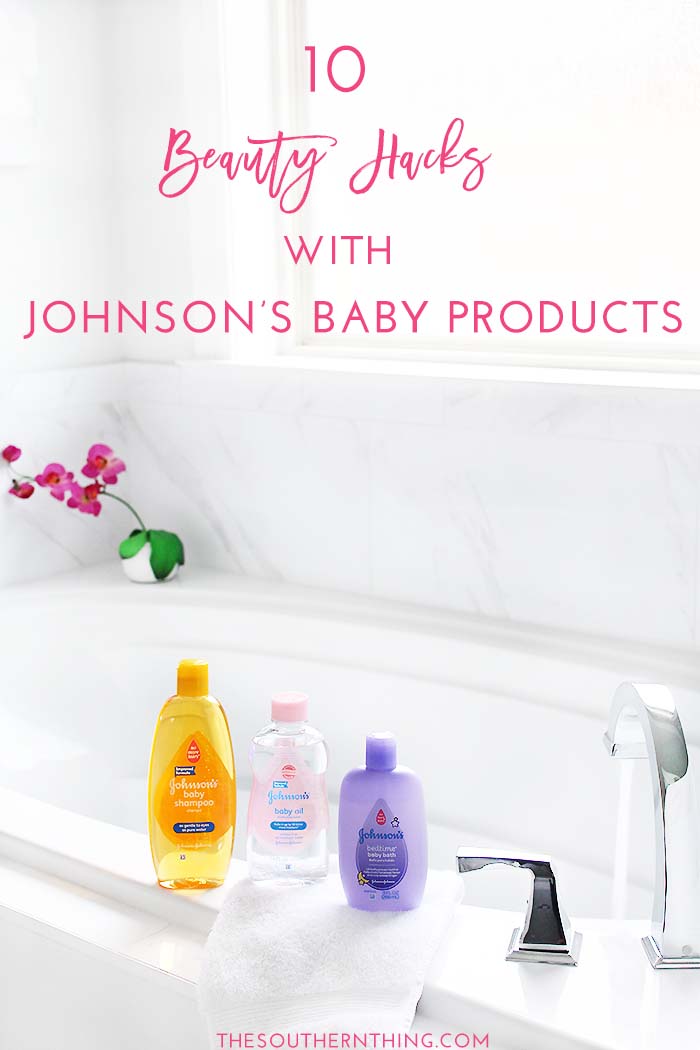 Ladies, did y'all know that Johnson's® baby products aren't just for babies!? That's right, can be used for adults too!
These products come in handy for lots of beauty uses, and today I've rounded up my top 10 beauty hacks with Johnson's® baby products! Check out the fun and unconventional uses of these products below. You may already have some at home!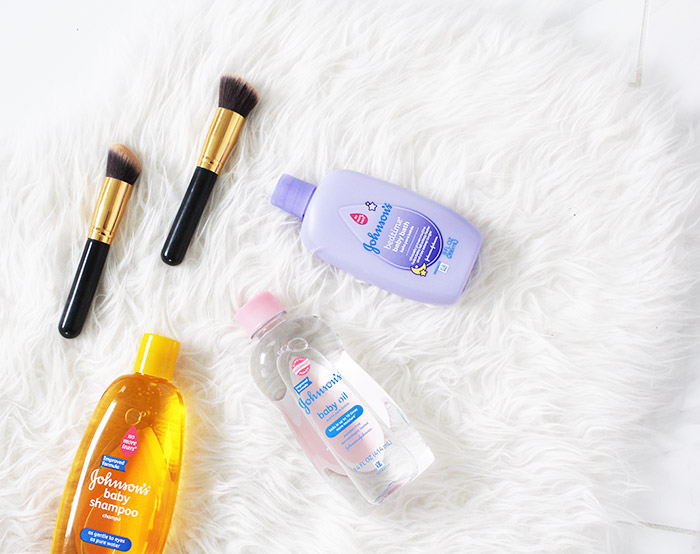 10 BEAUTY HACKS WITH JOHNSON'S BABY PRODUCTS:
Makeup Brush Cleaner
Use baby shampoo as a mild and gentle make up brush cleaner to remove dirt and oil.
Gentle Hand Wash
Use baby wash when washing your hands in the winter months for mild and gentle care on dry, cracked skin.
Eye Makeup Remover
Use baby oil as a gentle eye makeup remover for stubborn items like waterproof mascara and eyeliner.
Moisturizing Shaving Cream
Use baby shampoo as a gentle shaving cream. JOHNSON'S® BEDTIME® baby bath is a great choice for this, since it features a special blend of gentle and calming aromas.
Tame Split Ends
Baby oil is great for taming dry split ends and flyaway hairs. Use just a dab at the tips of your hair on dry ends, or lightly comb through your hair with your fingers for flyaways.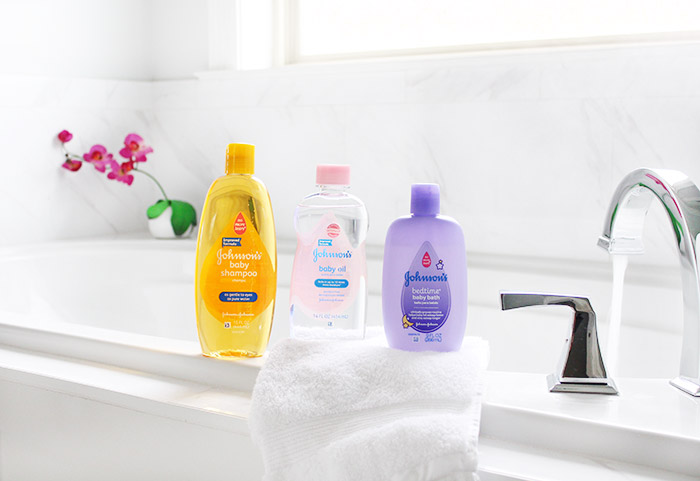 Mani/Pedi Cuticle Moisturizer
When doing a mani or pedi at home, you can use baby oil as a cuticle moisturizer for your hands and feet.
DIY Makeup Remover Wipes
You can use baby shampoo, in addition to a dab of oil and a cotton round to make your own makeup remover wipes.
Add Glow to Dull Skin
Applying a mixture of baby oil and shimmery bronzer to your legs is a great way to add glow to dull and dry skin. This is perfect for the dry winter months or summer when you could use a little more glow!
Gentle Facial Cleanser
Baby shampoo makes for a great gentle facial cleanser, especially around the eyes and for sensitive skin.
Lock in Moisture
Baby oil is great to use after a shower to lock in moisture to your skin, similar to that of a wet skin moisturizer.
Have you ever tried any of these beauty hacks with Johnson's baby products!? If you have any hacks of your own, share them in the comments below! 
SaveSave
SaveSave
SaveSave
SaveSave
SaveSave