This easy Asian cuisine with Tai Pei post was sponsored Tai Pei. All opinions expressed in this post are my own.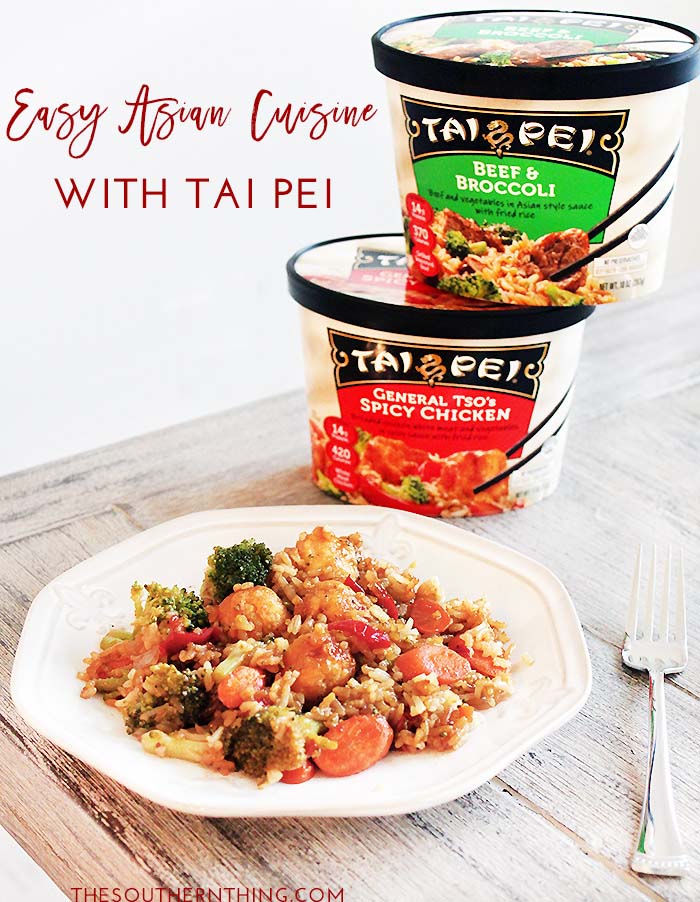 The hustle and bustle of the holidays often leaves us with little time to cook in the kitchen. As much as I LOVE being in the kitchen during the holidays (helloooo Christmas cookies!), sometimes there are those days that don't go as planned – like when you're out shopping and running errands later than expected and by the time you get in it's too late to cook. That was the story of my life last night, actually!
When it's one of those days, I usually turn to a quick meal I can heat up in minutes. I love stocking up on certain frozen foods for this reason!
You may have seen me mention Tai Pei in a previous post where I talked about how the fried rice paired perfectly with the easy curry shrimp recipe I shared, but today I want to share with y'all a completely different quick meal option that is great on its own: general tso's spicy chicken!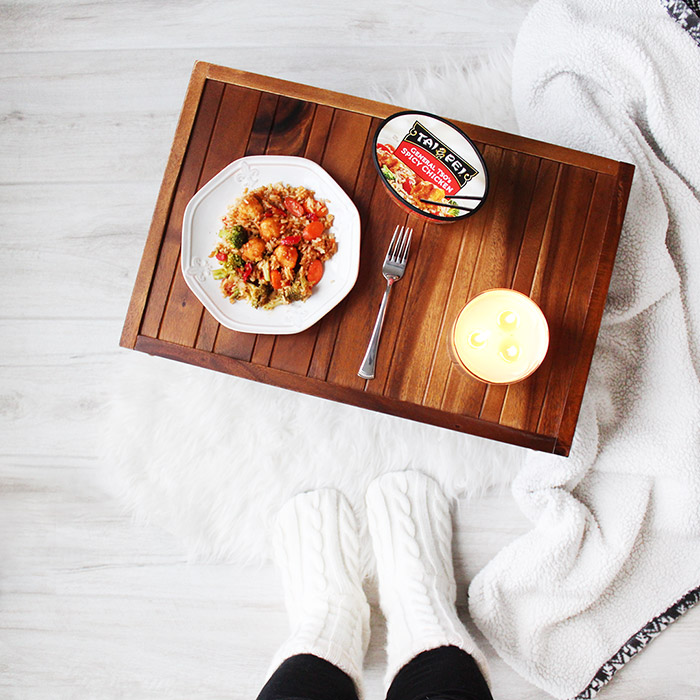 Cooking Asian food requires a skill of its own, and I'll be the first admit I am lacking said skill. So instead, I stock up on Tai Pei's new range of entrees which are made with only real, pure ingredients. These are meal and time savers for those busy nights, let me tell ya!
All you do is literally place the box in the microwave (you don't even have to remove the lid), heat, and eat! That's an entire meal in 5 minutes! With so many different choices, Tai Pei comes to the rescue on those nights when you don't want another boring typical meal!
My favorites are the general tso's chicken, shrimp fried rice, and beef and broccoli, but I have tried them all and didn't find one I disliked!
Want to give them a try? Right now you can get $1 off to try Tai Pei fried rice and entrees!
Do you have a go-to easy Asian cuisine or week night cheat meal!? What's your solution for those nights you don't have time to cook? Share yours below!
SaveSave
SaveSave
SaveSave
SaveSave