This how to bullet journal with a traditional notebook or planner post was sponsored by AT-A-GLANCE as part of an Influencer Activation. All opinions expressed in this post are my own.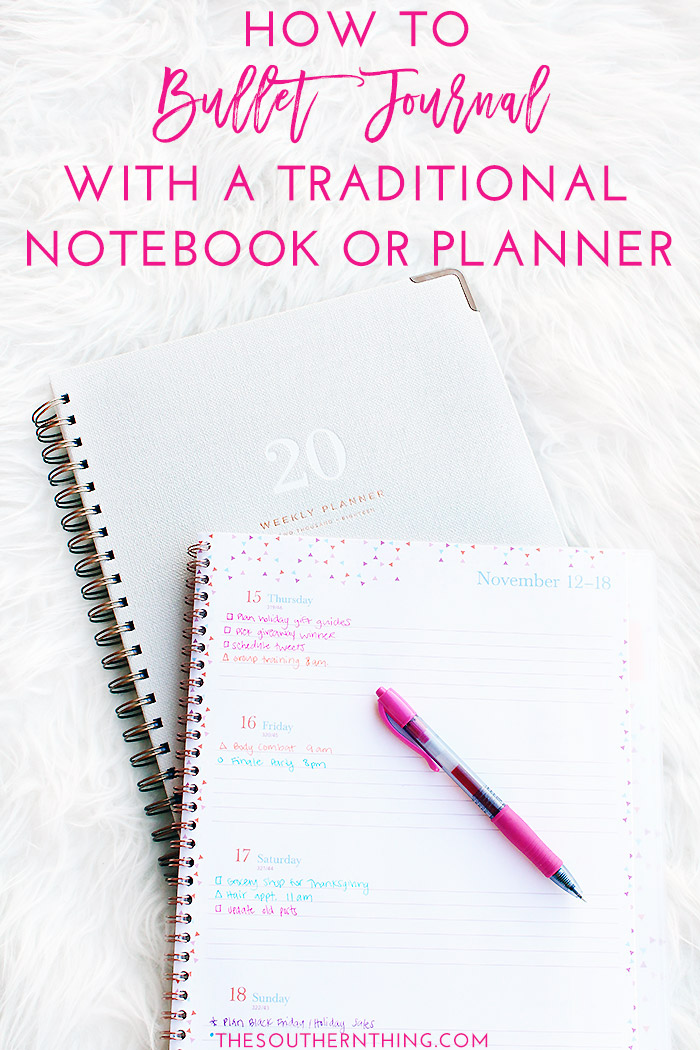 Even though we live in a digital world, I'm still a pen and paper kind of girl. Actually, I'm both! Digital planning is a lifesaver for me when I'm on the go working, and traditional pen and paper is such a fun way to not only plan ahead, but reflect back on memorable moments throughout the year. Thankfully the two go hand-in-hand because I wouldn't be able to function without either!
Between wedding planning and building a house this past year, as well as my normal day to day responsibilities, I'll admit I would've been completely lost without a planner. Now that it's all behind me, it's nice to be able to look back on everything I had going on! Currently I'm focusing on planning for the holidays, blog work, and my fitness, so that' what's been filling up my planner these days. I'm also in the process of planning out my year for 2018! There's nothing better than a fresh new planner for the new year!
If you're a pen and paper planner lover like me, chances are you've heard of bullet journaling, or perhaps you even do it yourself! This type of planning is on a whole 'notha level, if you ask me, but it's so cool.
Traditionally, bullet journaling is done with a dotted/bulleted journal, but today I'm going to share a few tips on how to bullet journal with a traditional notebook or planner – something you might already have on hand! This is a great way to incorporate a few of the basics of bullet journaling into your traditional planner system, or use along side your bullet journal!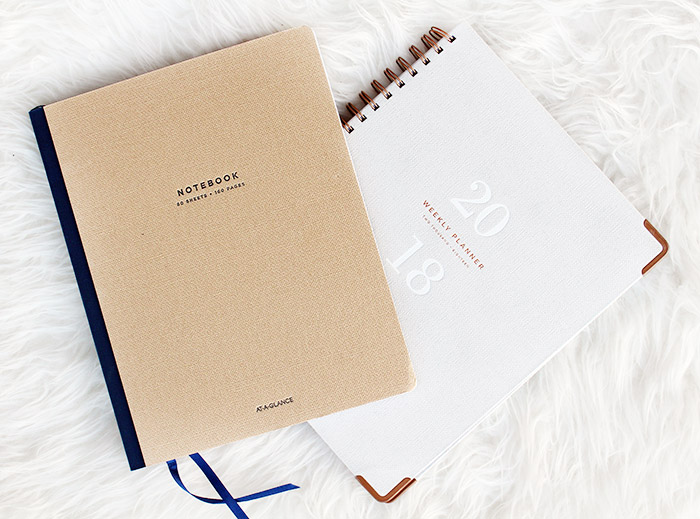 HOW TO BULLET JOURNAL WITH A TRADITIONAL NOTEBOOK OR PLANNER:
Get a Good Quality Notebook
First things first, you'll want to make sure you are using a good quality notebook or planner for this. Ideally you will need something with thick, high quality paper so ink won't bleed through. The notebook and planner I'm using in this post are made by AT-A-GLANCE and I've been very pleased with them! The layouts, especially for the planner, make my life easier and more joyful since I can quickly find stuff and it's nicely organized!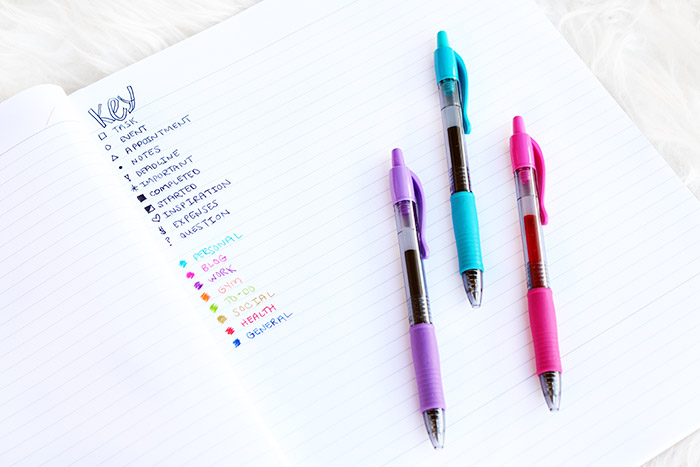 Create an Index and Legend Page
Reserve the first few pages of your notebook or planner to be used as your index and legend page. One of the beautiful things about bullet journaling is the simplicity of it! This page will be of great reference to symbolize everything you will be jotting down. This is where you customize your legend to fit your personal needs.
Number Notebook Pages by Only Even or Odd
Most notebooks come blank and unnumbered, but for the sake of bullet journaling, you will need page numbers for easy access and organization. Numbering every single page in the notebook would be very time consuming, but for a not-so-bad solution, you can cheat by only numbering half – the even or odd numbers. You pick a preference. I personally prefer to see numbers on the right side, so I chose to number only odd.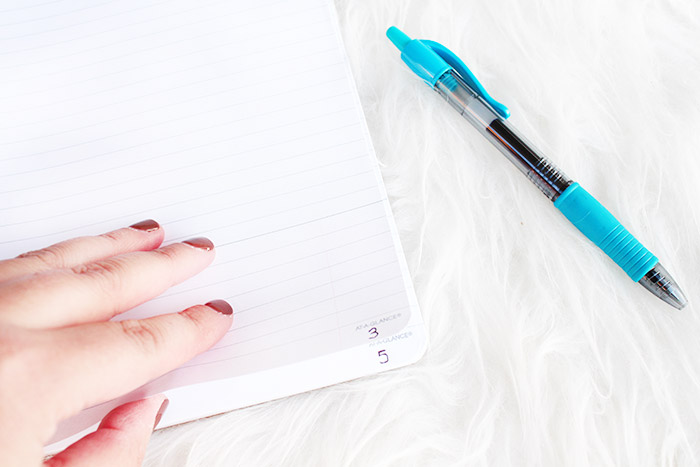 Color Code Titles, Headings & Specifics
Color coding is the secret to easily identifying tasks! Just like with a bullet journal, you do the same in a traditional notebook or planner. Assign each obligation (work, school, social, etc.) by a specific color and stay consistent throughout your planning. Add this to your index and legend page for reference. Color coding will help you short hand to-do lists, which is the best part about this. I have a lot going on these days, so my planner and notebook basically look like a rainbow!
Decorate with Planner Stickers or Washi Tape
I love using my planner and notebooks for documenting things I want to look back on, so decorating is a must for me! Planner stickers and washi tape are two things you can't go wrong with! For things I'm really looking forward to, or definitely want to look back on, I'll always add a cute little decorative touch! I'll be hosting holidays for the first time, so this will definitely be a decorative moment for me!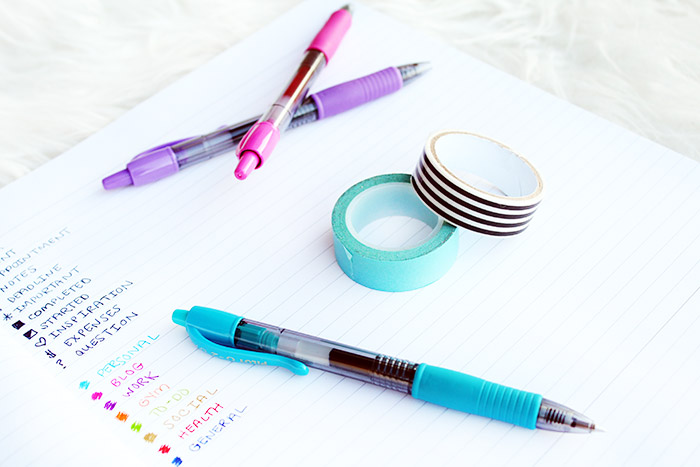 Are you a fan of bullet journaling?  Would you try to bullet journal with a traditional notebook or planner!? 
SaveSave
SaveSave
SaveSave
SaveSave
SaveSave
SaveSave
SaveSave
SaveSave