This 10 fun at home date ideas post was sponsored by Tai Pei. All opinions expressed in this post are my own.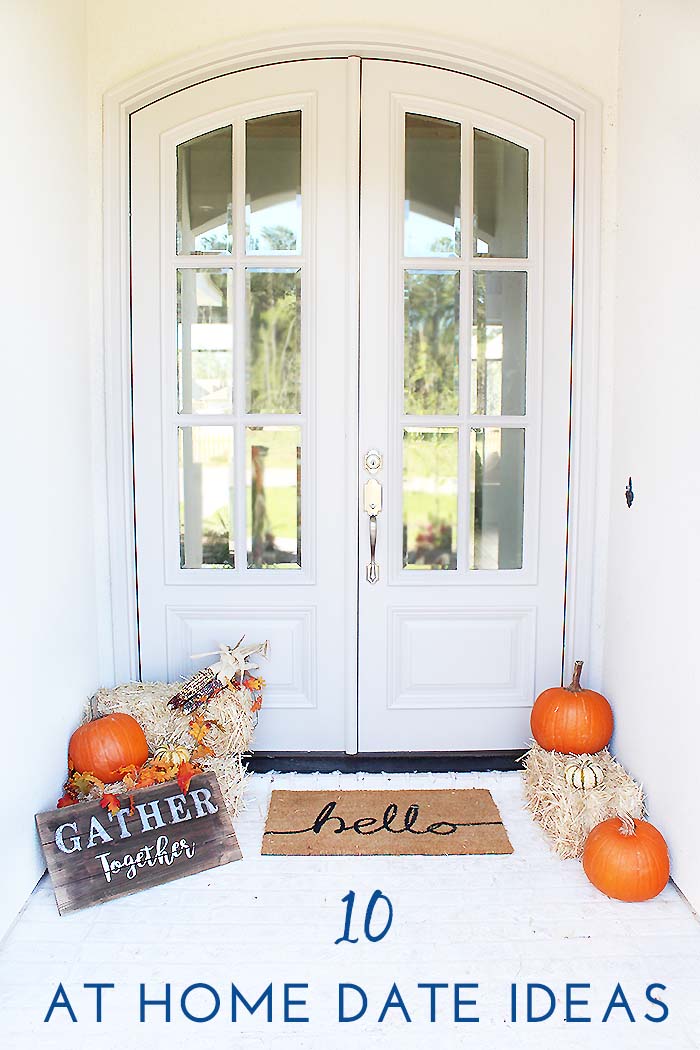 Since moving into our new house, Chris and I have enjoyed more and more date nights at home. Not only are date nights at home a great way to save some money, they're also a fun way to enjoy quality time in your home together.
Whether you are a newlywed, have been married for 20+ years, first time parents, or still playing the dating game, every relationship expert will agree that frequent date nights are key to maintaining a happy relationship. I once heard the saying "never stop dating your husband" and those words really spoke to me. Since then I've made date nights a priority in my relationship.
Every state and city offers something different when it comes to date ideas, so today I'm going to talk about how you can have just as much fun at home. Give one of these 10 at home date ideas a try for your next date night!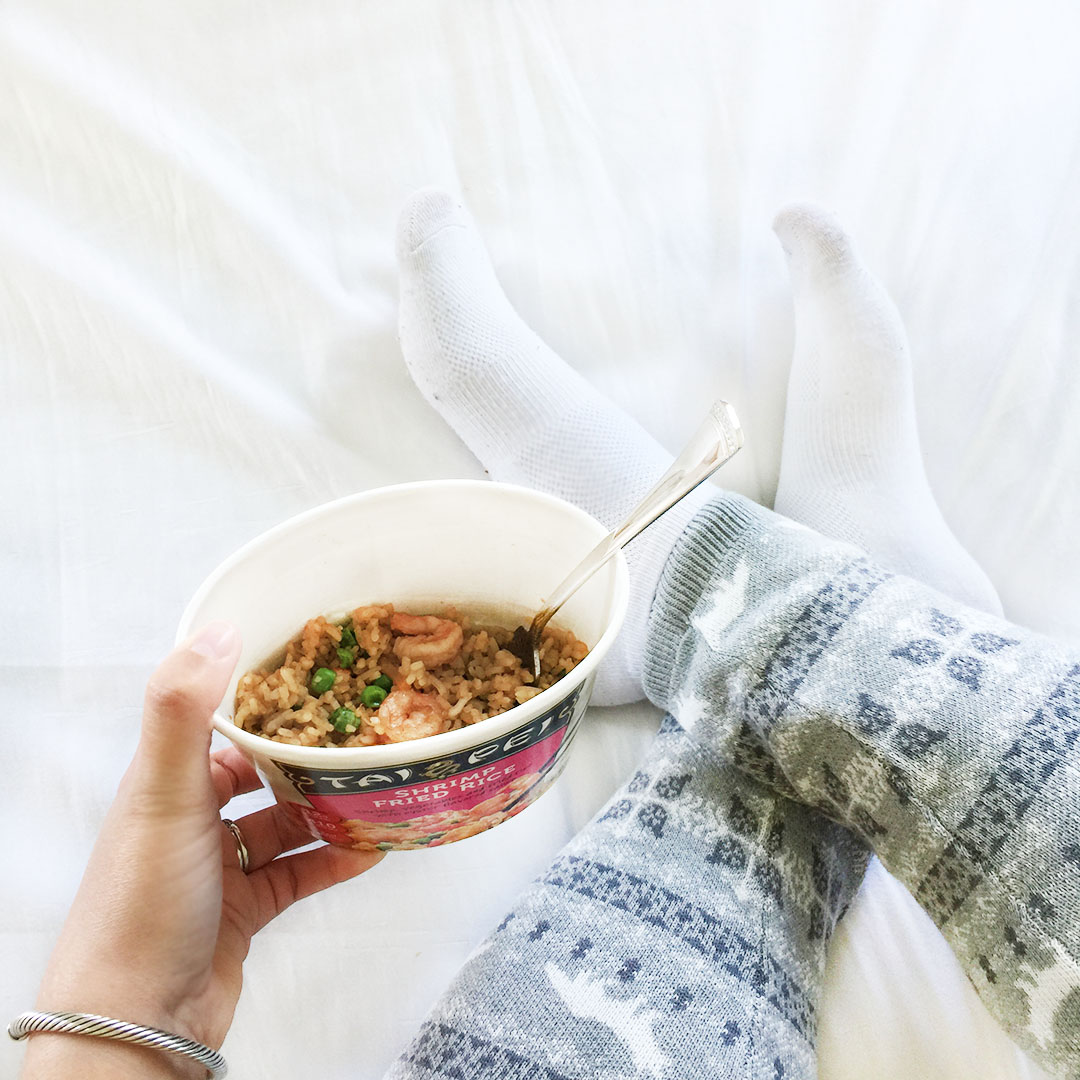 10 AT HOME DATE IDEAS
1. Dinner and a Movie
Dinner and a movie is a classic combo you really can't go wrong with! For the cooking couple, testing your skills with a new recipe is a great way to spend time together. For the couple that prefers instant gratification, the possibilities are endless when you have the convenience of your kitchen at your date spot!
If you're looking to eliminate the boredom of everyday meals, try Asian night with Tai Pei! Tai Pei's new single serve line of Asian inspired frozen entrees come in a wide range of choices each made with flavor-infused rice and real, quality ingredients. That means none of the bad stuff- just pure and delicious goodness!
These single serve meals are perfect for dinner date nights at home or wherever you can find the closest microwave! The new packaging allows you to prepare the entree as is, which means  quick and simple meals in minutes with no mess! (Get $1 off any Tai Pei fried rice or single serving bowl!) Use this store locator to see where Tai Pei single serve is available near you. PS- my favorite is the shrimp fried rice!
2. Backyard Camping
No need to find a park when you can go camping in your own backyard! Gather the s'mores, tent, and blankets and cozy up by a fire for a fun date night at home!
3. Wine Tasting at Home
Pick up a variety of inexpensive (or fancy if that's how you roll!) wines and have a wine tasting at home! The key word is variety here, so try something new you haven't had before! Pair it with your favorite food for an even better experience!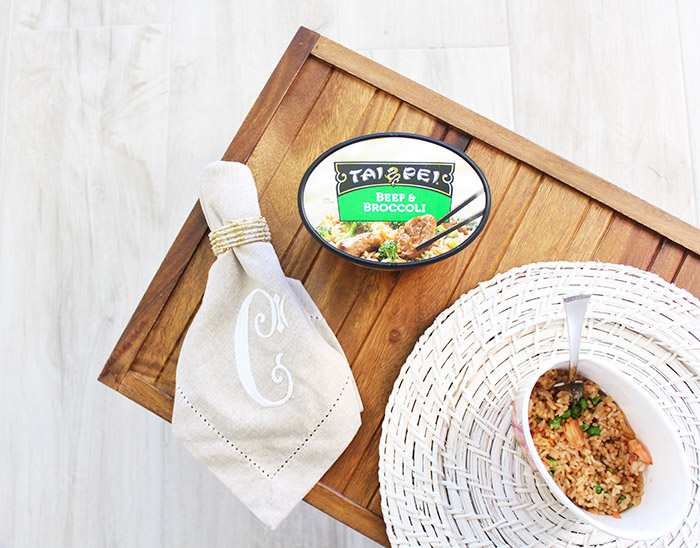 4. Plan Your Next Trip
I mean, who doesn't love traveling!? One of my favorite at home date ideas is turning the night into a trip planning session! Since you're together with no distractions, this is the perfect time to plan your next trip together. Will it be a honeymoon!? Anniversary!? Summer vacay!?
5. Create a Scrapbook of Memories
Dig out your old favorite photos and take a trip down memory lane while creating a scrapbook together! This can become a sentimental piece you'll keep forever, and even pass down in your family!
6. Game Night
Video games and board games are always a good time! Dusting off the classics, like an old school Nintendo or Sega is my personal preference!
7. Build a Blanket Fort
If you were one of those kids who loved making blanket forts at home, then why not have a date night like this!? Blanket forts make for a comfy setup for movie night!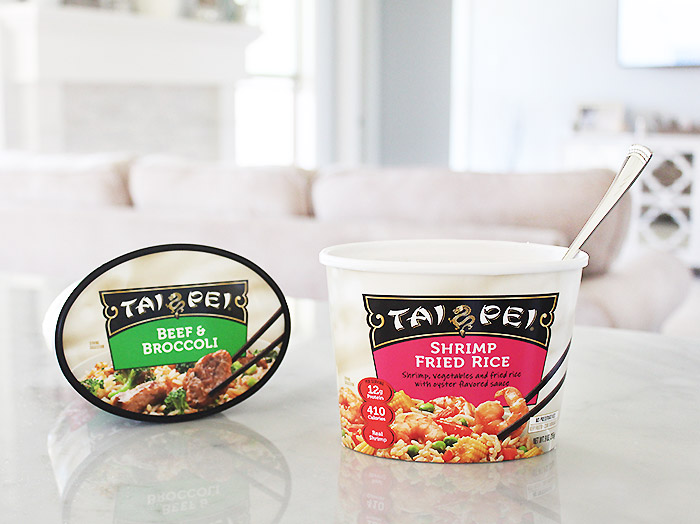 8. Karaoke Competition
Ready to see who can sing it better!? Have a karaoke competition at home! YouTube is a great resource for finding lots of music to sing karaoke to!
9. View Wedding Photos & Videos
If you're already married, it would be fun to look back at all of your wedding photos and videos from your big day!
10. Have a Fondue Dessert
If you're a chocolate loving couple, you can't go wrong with fondue! Gather up your favorite dipping snacks (strawberries, bananas, cakes, and brownies never disappoint) and dip them into some warm chocolate fondue for the perfect dessert!
Do you enjoy date nights at home? Share your favorite at home date ideas in the comments below!
Be sure to grab this deal for awesome Asian food for your next at home date night and stay tuned for more ways to enjoy Tai Pei!
SaveSaveSaveSaveSaveSave
SaveSaveSaveSave
SaveSave
SaveSave
SaveSaveSaveSave
SaveSave
SaveSave
SaveSave
SaveSave
SaveSave
SaveSave
SaveSave