This caramel apple cake truffle balls post is sponsored by Crisco® Coconut Oil as part of an Influencer Activation. All opinions expressed in this post are my own.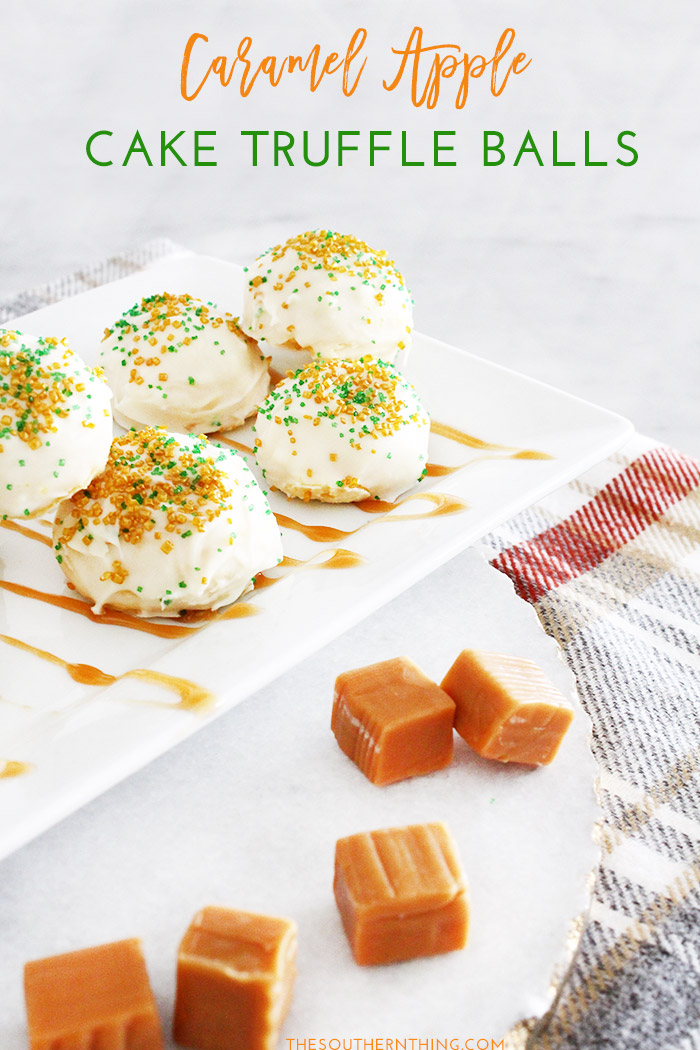 Anyone else ready to indulge in all the fall things!?  I know I am!
I've got the ultimate fall gift for your mouth… caramel apple cake truffle balls!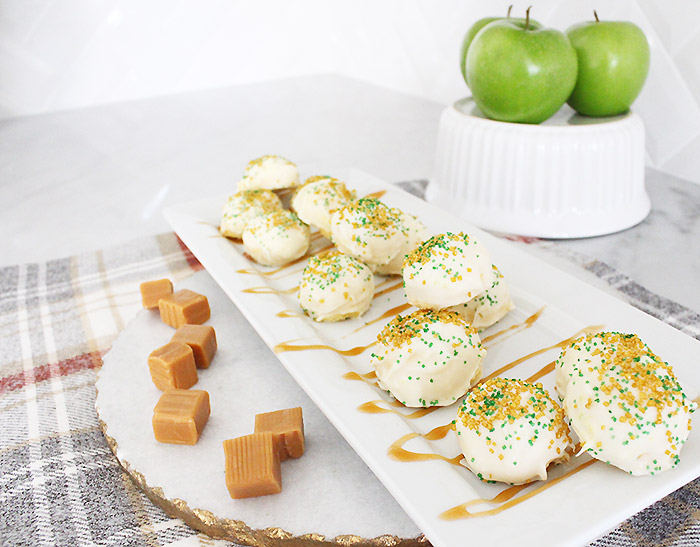 If you like caramel apples, you'll love these caramel apple truffles with a very soft and chewy cake batter like center!
Grab the recipe below!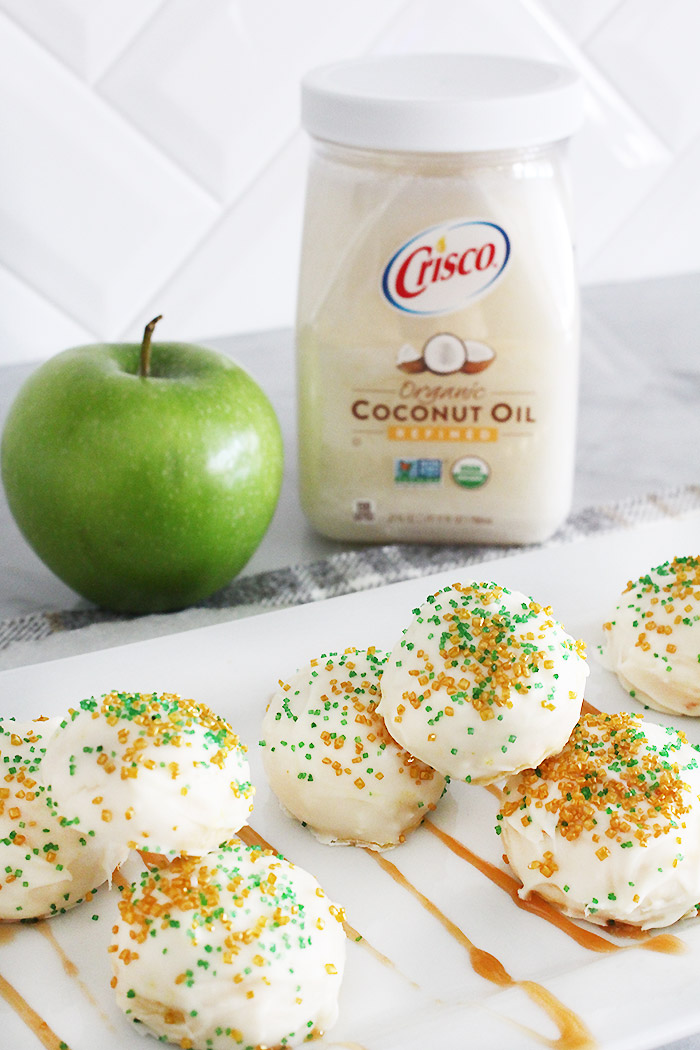 CARAMEL APPLE CAKE TRUFFLE BALLS:
Ingredients
– 1 ½ cups flour
– 1 cup caramel apple cake mix (seasonal item)
– ½ cup white sugar
– 1 tsp vanilla
– 1/8 tsp salt
– 3-4 tbsp milk
– 5 tbs Crisco® Refined Organic Coconut Oil
– 3 tbsp sprinkles
– 16 oz white chocolate candy melt or almond bark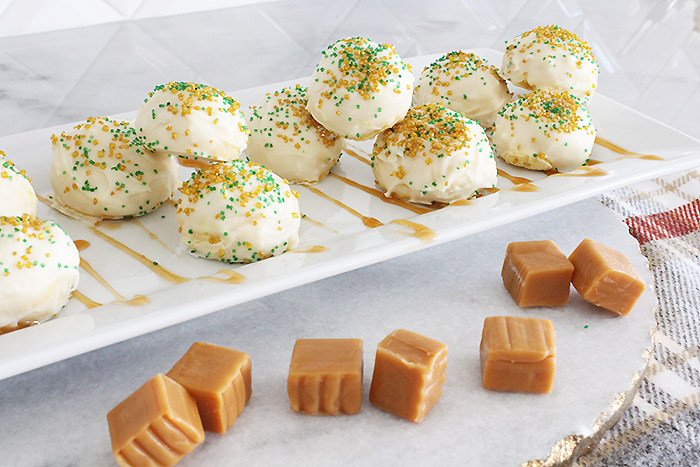 Instructions
Step 1:  Mix coconut oil and sugar until softened and combined.
Step 2:  Add in the cake mix, flour, vanilla, and salt, then mix.
Step 3:  Add milk to create a dough-like consistency.
Step 4:  Roll dough by hand into 1 inch balls.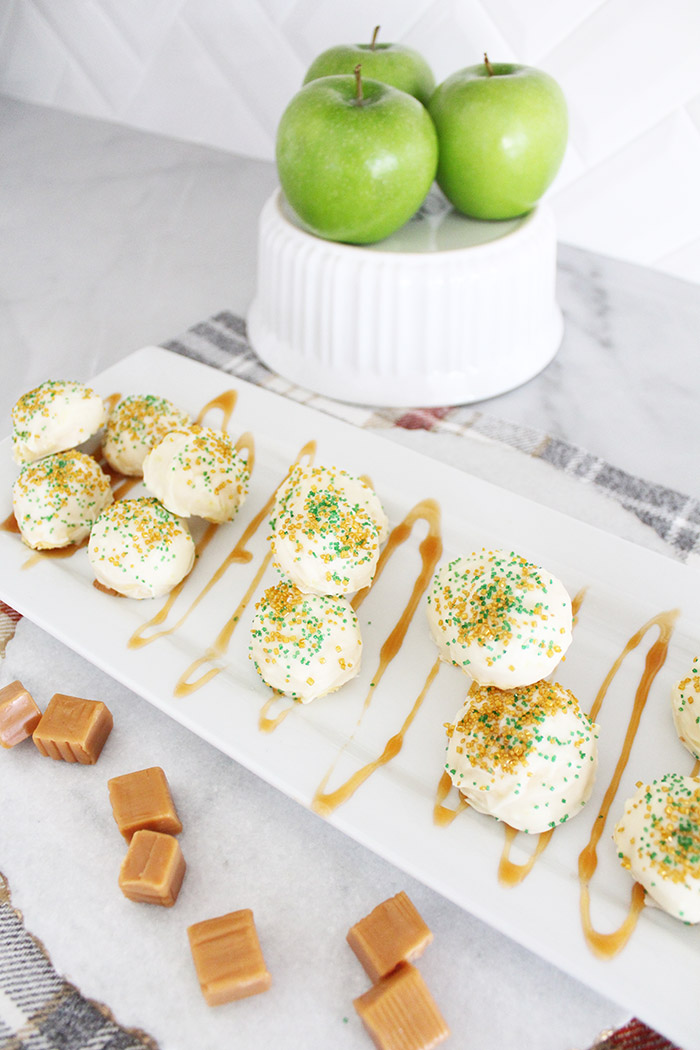 Step 5:  Chill on wax paper in fridge for 15 mins or until firm.
Step 6:  Heat almond bark or candy melt per instructions until fully melted.
Step 7:  Dip truffles into coating once melted using a fork.
Step 8:  Place coated truffles back on the wax paper and refrigerate.
Step 9:  Chill caramel apple truffles in the fridge until you're ready to serve.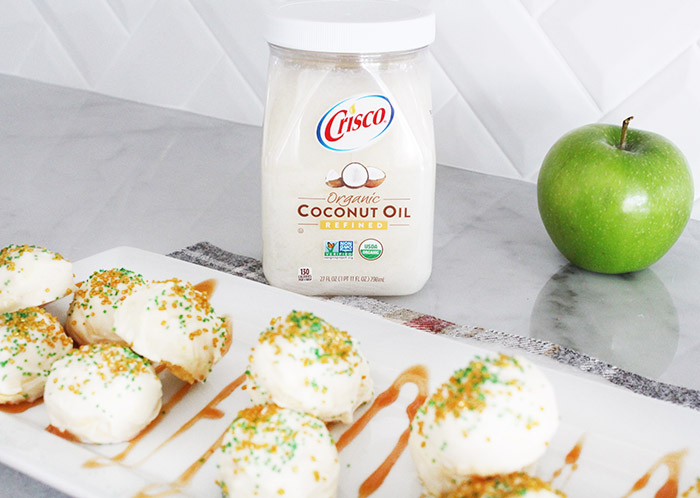 The recipe for these caramel apple cake ball truffles is actually very similar to the no-bake confetti cake batter truffles I shared with y'all a few years ago!
This time I substituted the butter with Crisco® Refined Organic Coconut Oil to make this indulgent recipe a little less guilty!
If you've been on the hunt for an organic substitute for butter or margarine, refined coconut oil is the way to go!  Since it's refined, it doesn't have the flavor or aroma of coconut!
On the other hand, unrefined coconut oil retains the distinct coconut flavor and odor, if that's what you'd prefer! Both are great better-for-you alternatives for cooking and baking.
These truffle balls are fairly simple to make and use common ingredients you may already even have on hand!  I enjoy making these for holidays and family and friend get togethers since it's an easy recipe that makes a large batch to serve everyone.
I've always heard great things about using coconut oil as a butter or margarine substitute, but I'll admit I was hesitant to do so at first in fear of messing something up.  Let me tell y'all, there's no reason to worry!  The coconut oil substitute worked perfectly.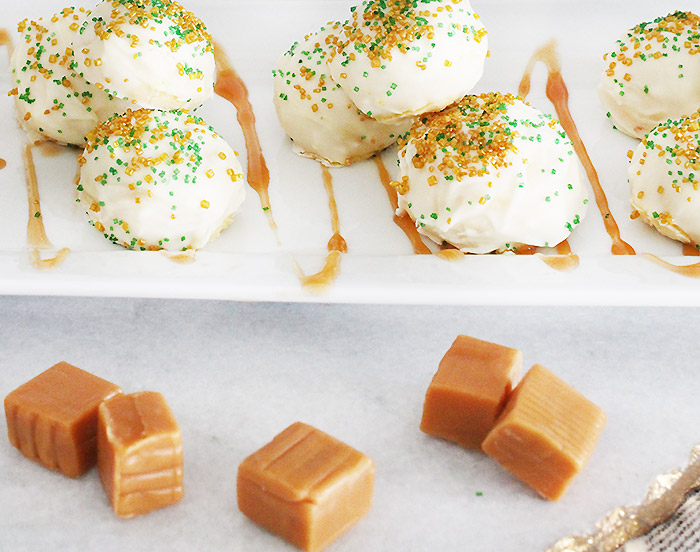 You can find the refined coconut oil used for this recipe at Target, and right now Crisco® is running a Cartwheel offer for 25% off all varieties until 10/7/17!
Will you be giving these caramel apple cake truffle balls a try!?
Be sure to pin this recipe for later!
SaveSaveSaveSave
SaveSave
SaveSave
SaveSave
SaveSave