This sesame ginger teriyaki shrimp stir fry recipe is sponsored by Seeds of Change®. All thoughts and opinions are my own!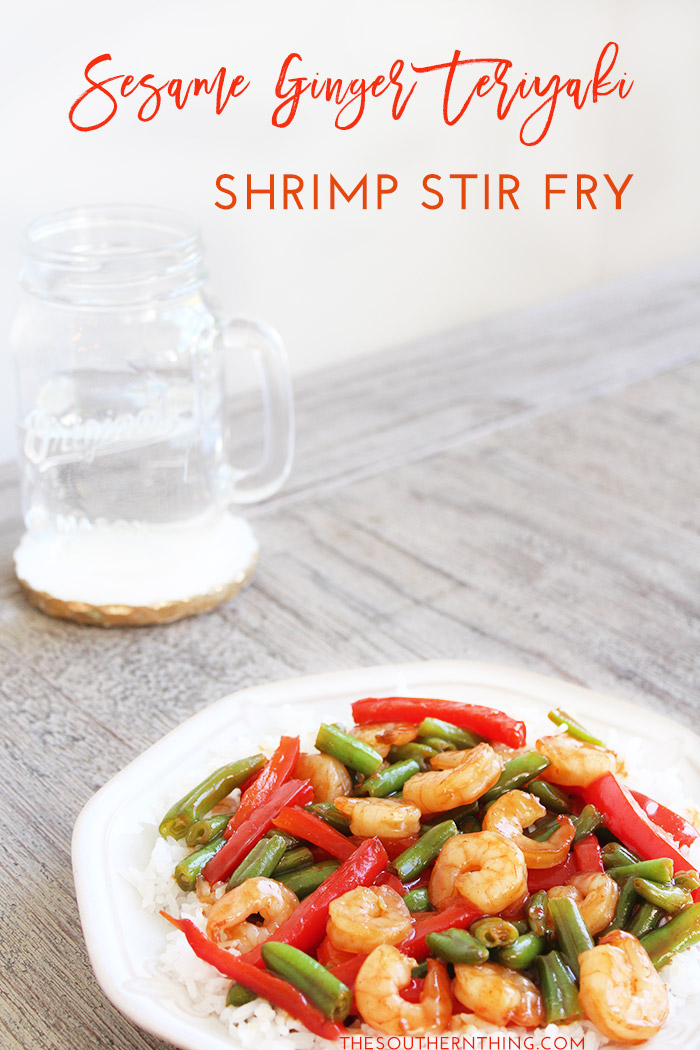 It's hard enough to set aside time to cook a fresh meal every night.  Add in a busy schedule and sometimes it feels impossible!
When busy schedules take over our lives, fast food and take out becomes a tempting option, but that doesn't have to be the case!  Y'all know I'm all about easy weeknight meals that you can make at home in under 30 minutes, but what if I told you I have a new recipe for you, and this one takes only 15 minutes!?  Yep, you heard that right!
Grab my latest five ingredient 15-minute sesame ginger teriyaki shrimp stir fry recipe below!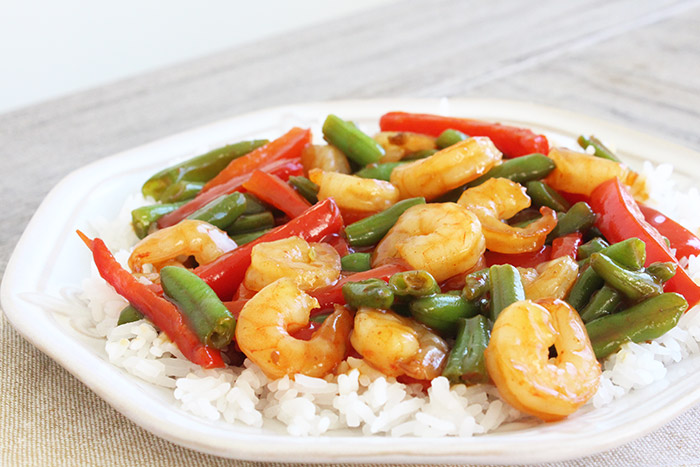 SESAME GINGER TERIYAKI SHRIMP STIR FRY:
Ingredients
Seeds of Change® Sesame Ginger Teriyaki Simmering Sauce
1lb. Fresh Shrimp – peeled, deveined, & tail-off
Fresh Snap Peas
Red Bell Pepper
Jasmine Rice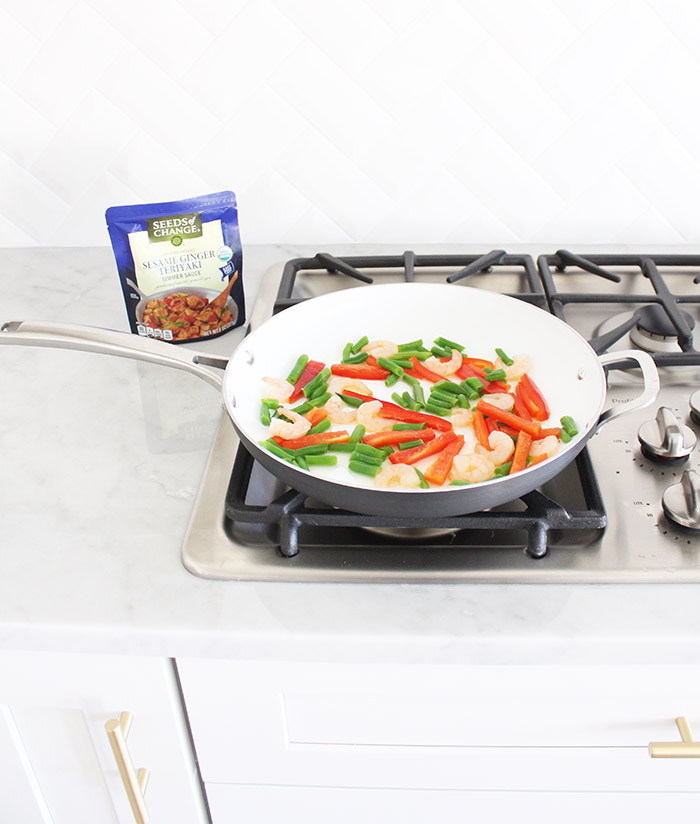 Instructions
Step 1: Cut bell pepper into long strips.
Step 2: In a large skillet, sauté shrimp, bell pepper, and snap peas over medium heat until cooked.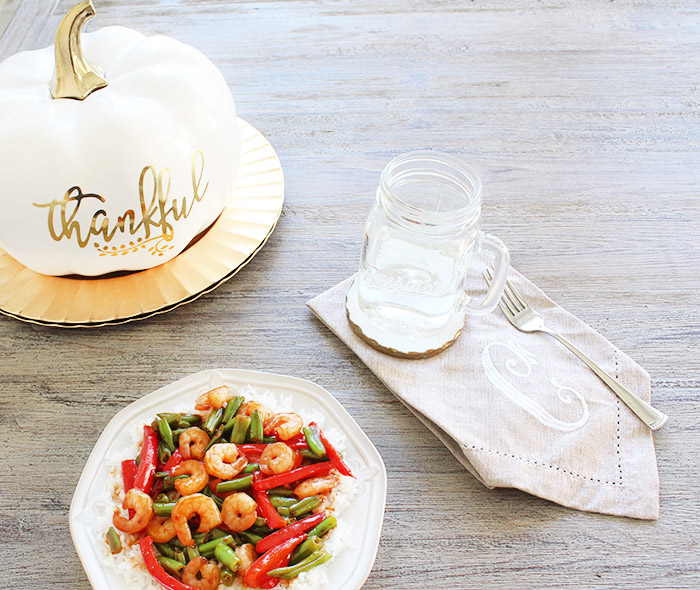 Step 3: Pour in 1 pouch of Seeds of Change® Sesame Ginger Teriyaki sauce and mix.
Step 4: Continue heating for about 5-10 minutes or until food is well coated.
Step 5: Serve over a warm bed of jasmine rice.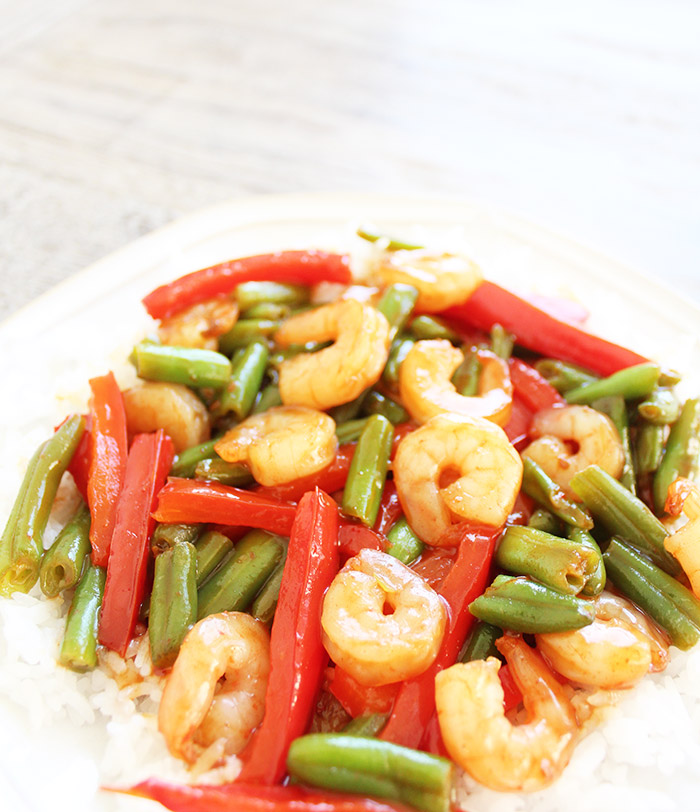 The incredibly convenient Simmer Sauce by Seeds of Change, and organic seed and food brand, makes this recipe so quick and easy and packed with flavor!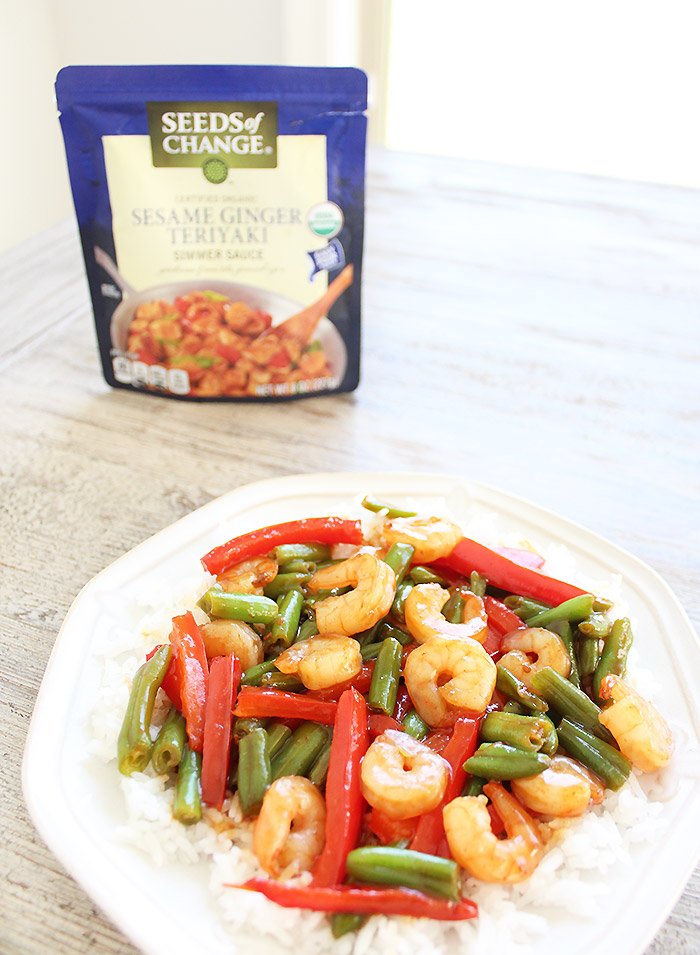 Seeds of Change is launching new organic Simmer Sauces that are perfect for sautéing meat, fish, or tofu, so be on the lookout for all the flavors that inspire easy, tasty and healthy meals!
If you're looking for easy week night meals that taste delicious, these sauces will be your secret weapon!  They come in a no-mess, easy to pour pouch, which is very convenient!
Do you have a favorite 15-minute meal you like to make? Share yours in the comments below!
Want to try this sesame ginger teriyaki shrimp stir fry recipe? Pin it now, make it later!
SaveSave
SaveSave
SaveSave
SaveSave