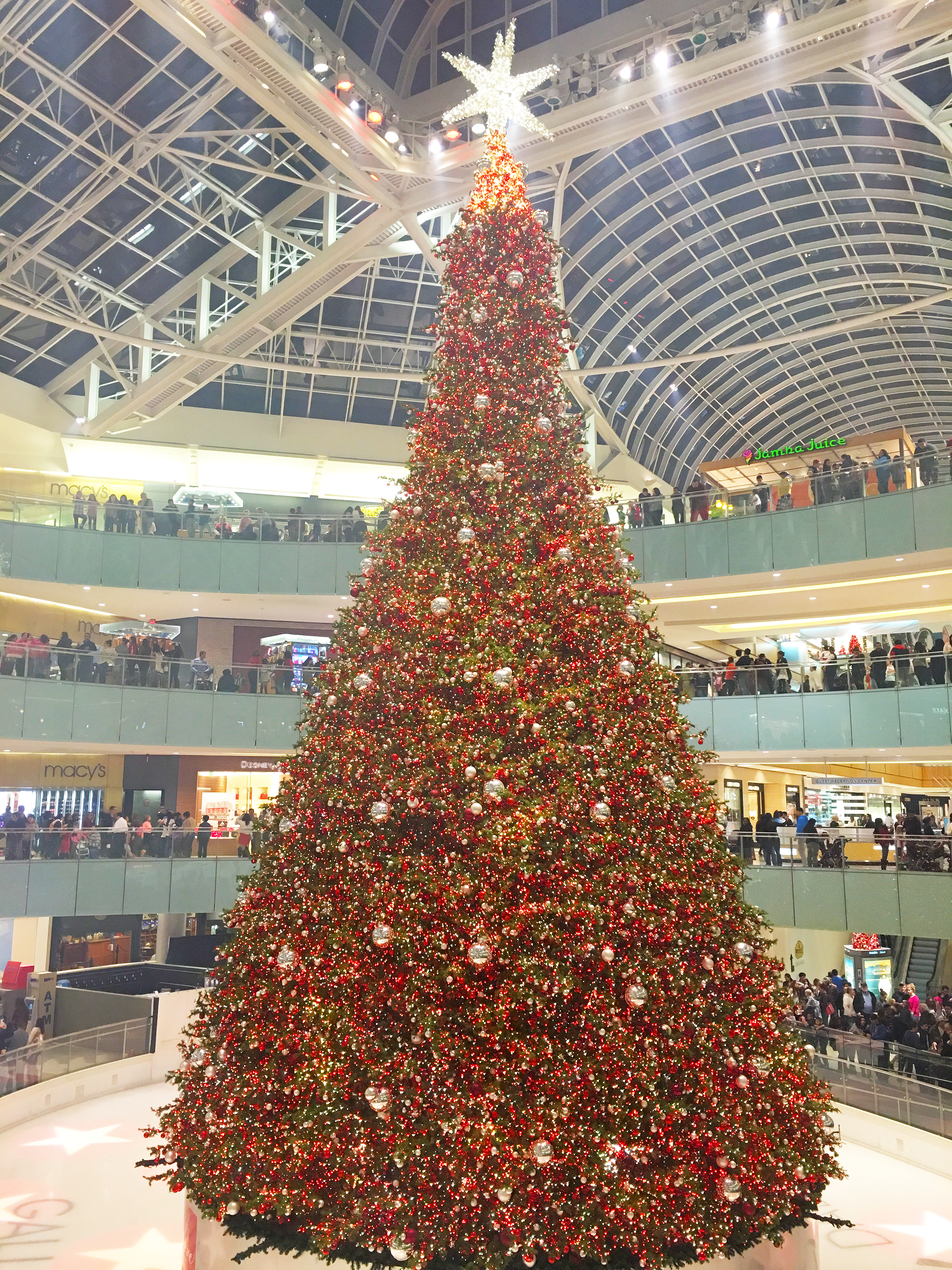 Before I left to celebrate Christmas in Louisiana for a week, there were a few things I wanted to do to celebrate Christmas around Dallas.  My favorites include Christmas light watching in Highland Park, Vitruvian Lights, the Dallas Galleria Christmas tree, and the Gaylord Texan ICE! exhibit to name a few.  We didn't get around to seeing the lights in Highland Park yet this year since it was raining on the day Chris and I had planned, but we did manage to do the others.  If you're ever in Dallas around Christmas time, you may want to put these on your to do list.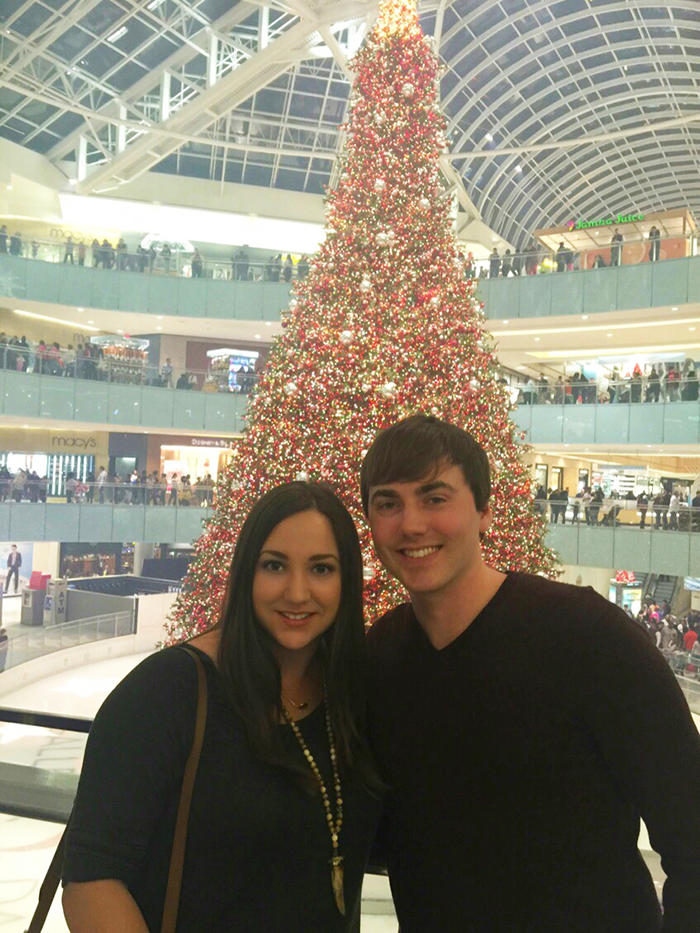 Our Christmas around Dallas celebration began at the Galleria for the tree lighting.  At 4 stories tall, it may just be the biggest tree in Dallas!  The tree is lit all season, but you may want to see it during the official tree lighting ceremony.  The tree is centered inside the ice skating rink and for the lighting, several professional skaters, including Santa, put on a show around the tree leading up to the lighting making it an exciting event.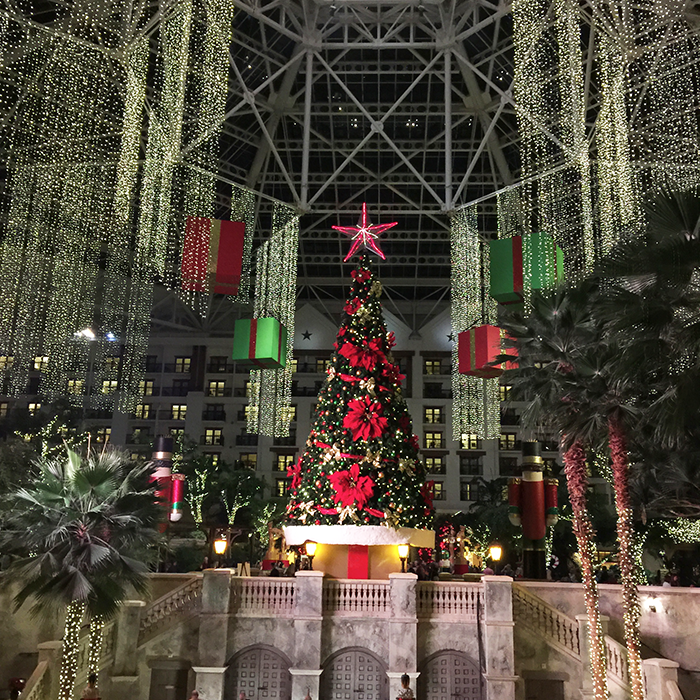 Next on the to do list was to see ICE! at the Gaylord Texan resort.  This is actually in Grapevine, Texas, not too far from Dallas, but well worth the drive.  The exhibit sits inside a below freezing room at 9 degrees where you're required to wear thick insulated coats before entering.  Inside there are over 2 millions pounds of hand carved ice sculptures.  Everything was so pretty, colorful, and dare I mention cold!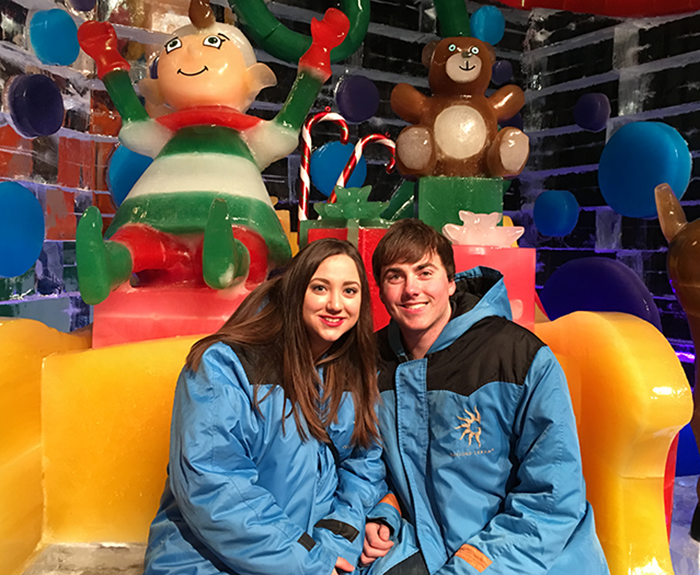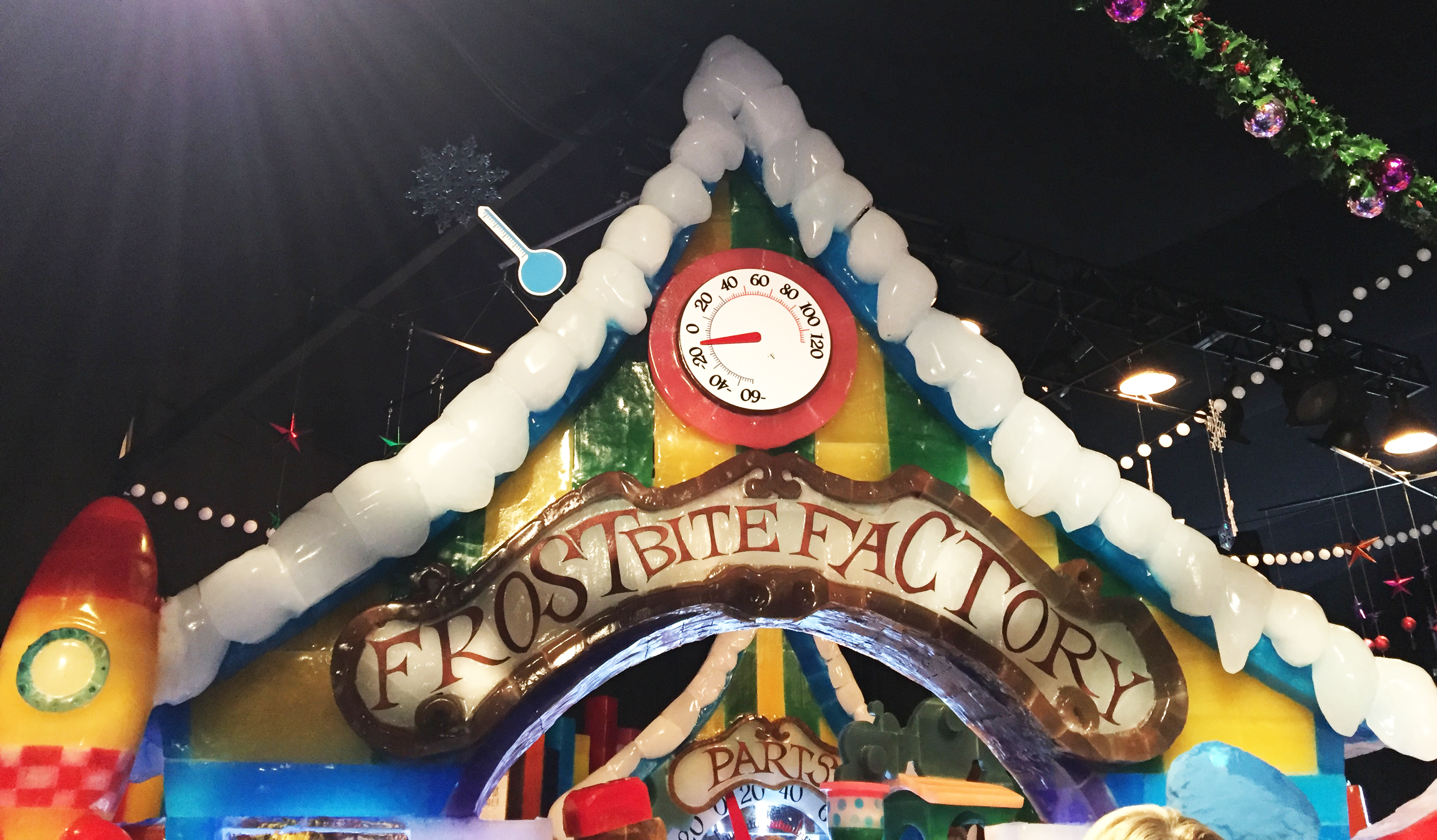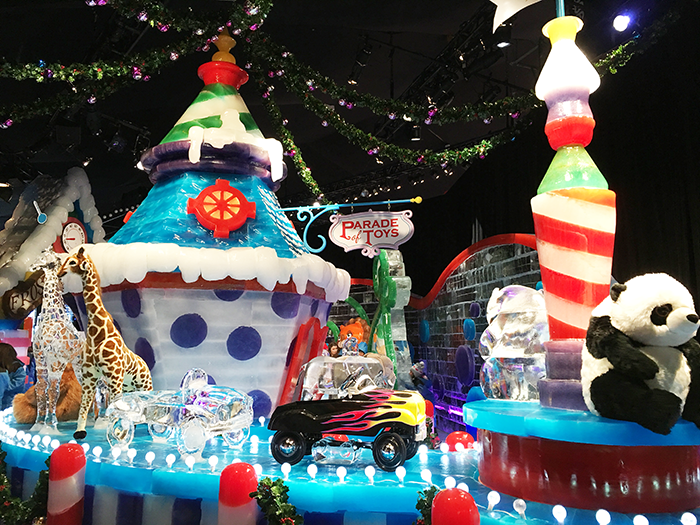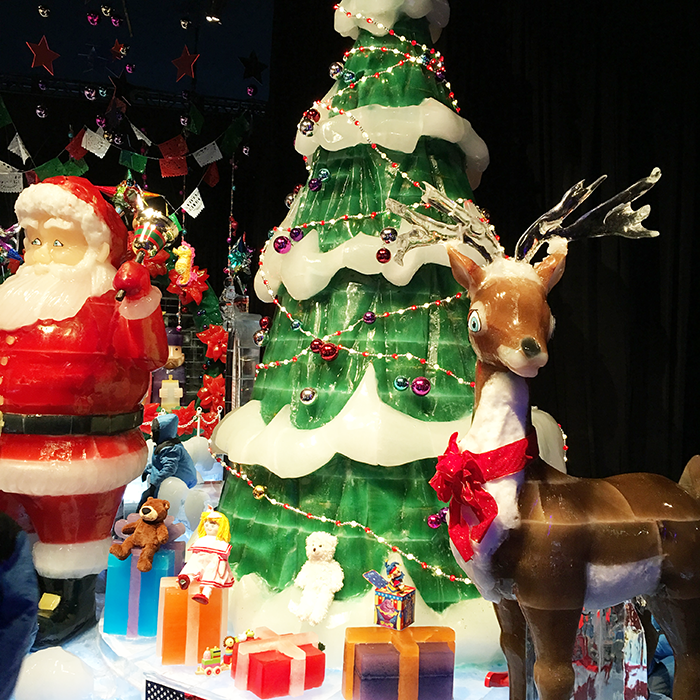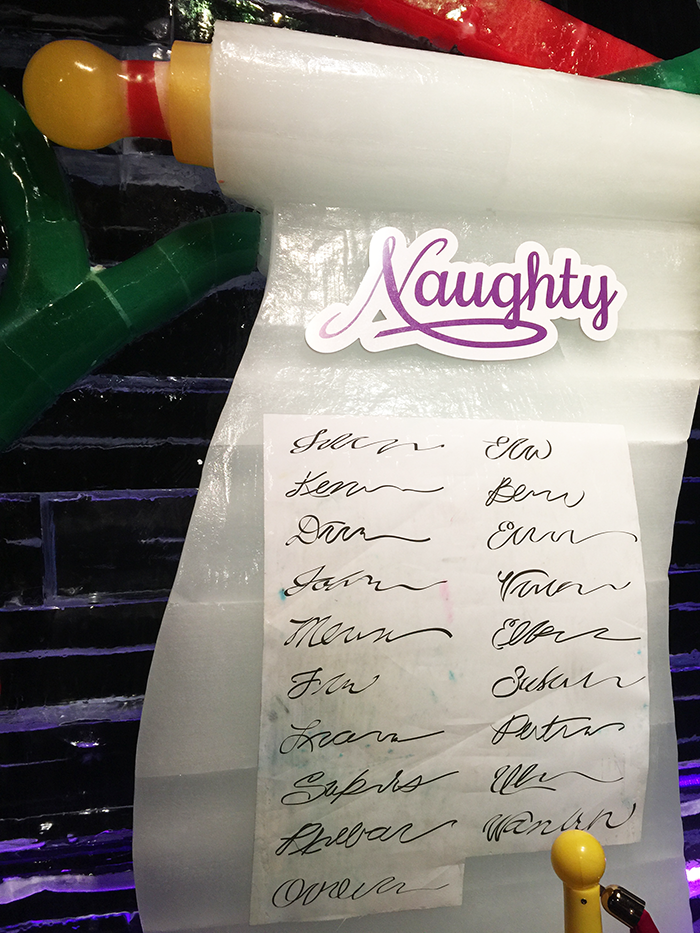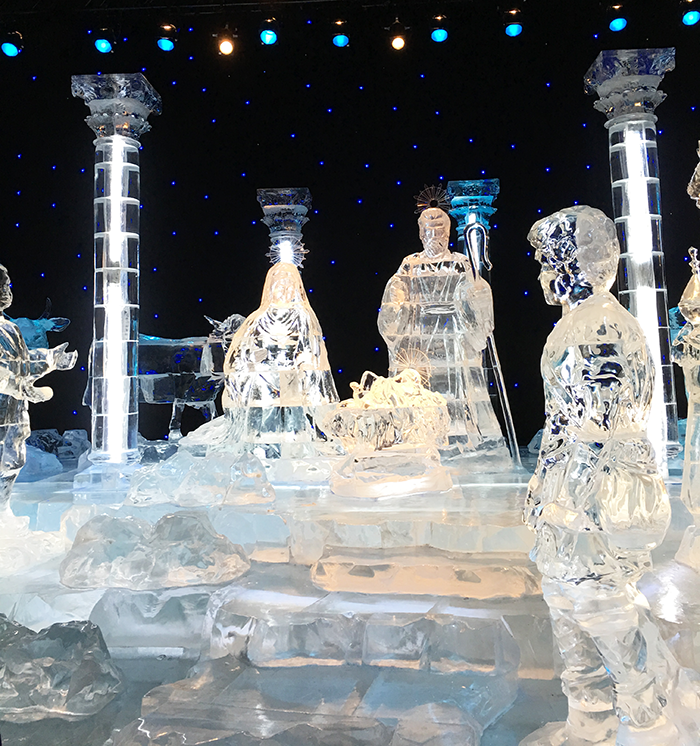 You know you're in the south when… after the ice exhibit you go indoor snow tubing. When it's 70 degrees out, you take what you can get!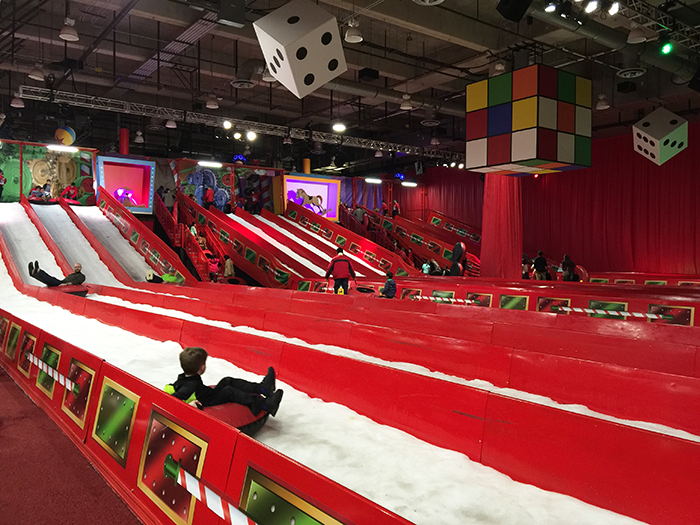 Once we left the Gaylord Texan, the rain finally let up for a bit and we were able to squeeze in a quick trip to Vitruvian Park for the Vitruvian Lights.  We had exactly 15 minutes to walk around the park, take a few selfies, and run back to the car before the next line of rain moved in.  Perfect timing to say the least.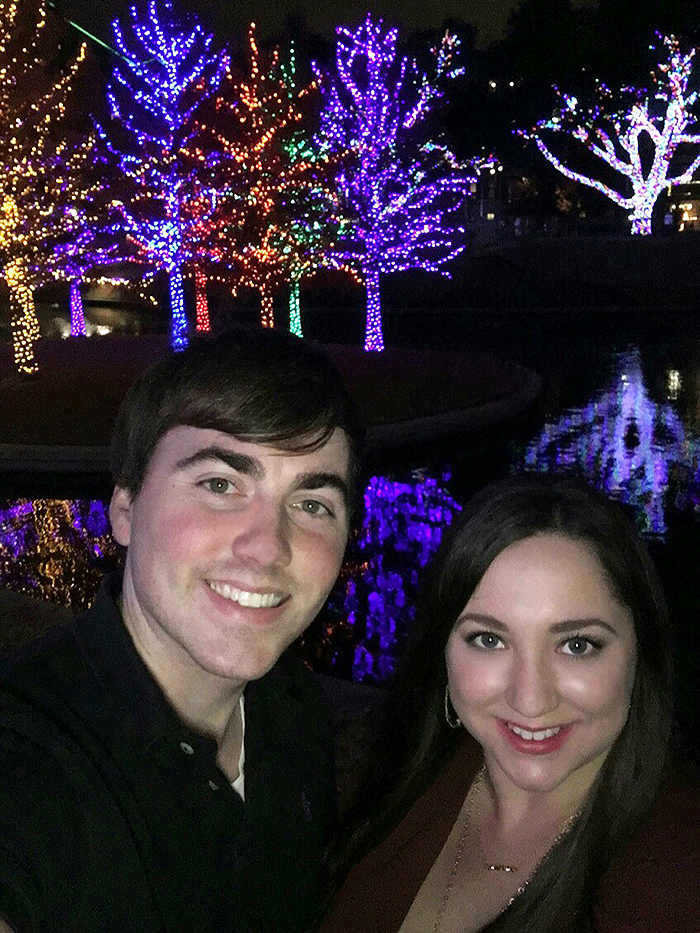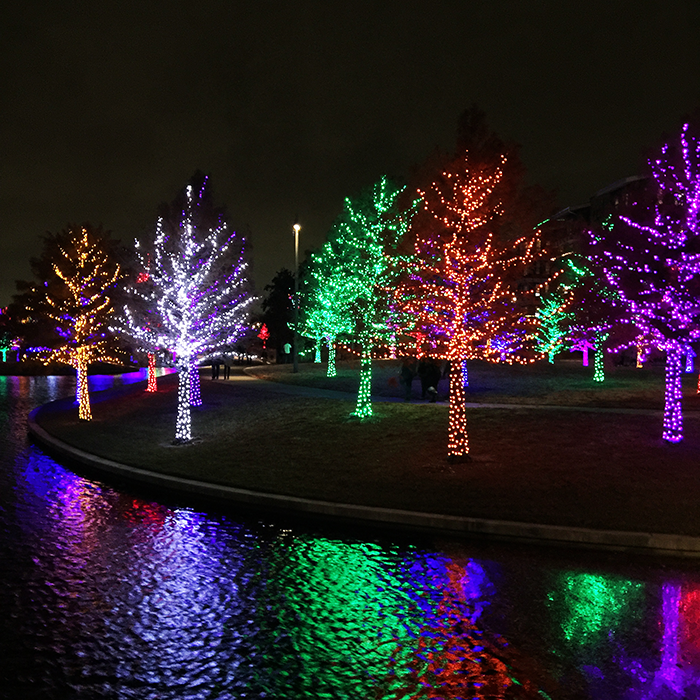 Now we're currently in Louisiana for the rest of the week to celebrate Christmas with the family.  When we get back to Dallas we plan to look at the rest of the lights around Highland Park, so hopefully I'll be able to recap those in an after Christmas post!
I'll be taking the rest of the week off to enjoy time back home, so this will most likely be the last post you see from me until after Christmas.  Feel free to follow along with my Louisiana adventure on Snapchat (@thesouthrnthing) and on Instagram!
Merry Christmas everybody!