This post on making a home for the holidays is a sponsored post written by me on behalf of CORT. All opinions are 100% mine.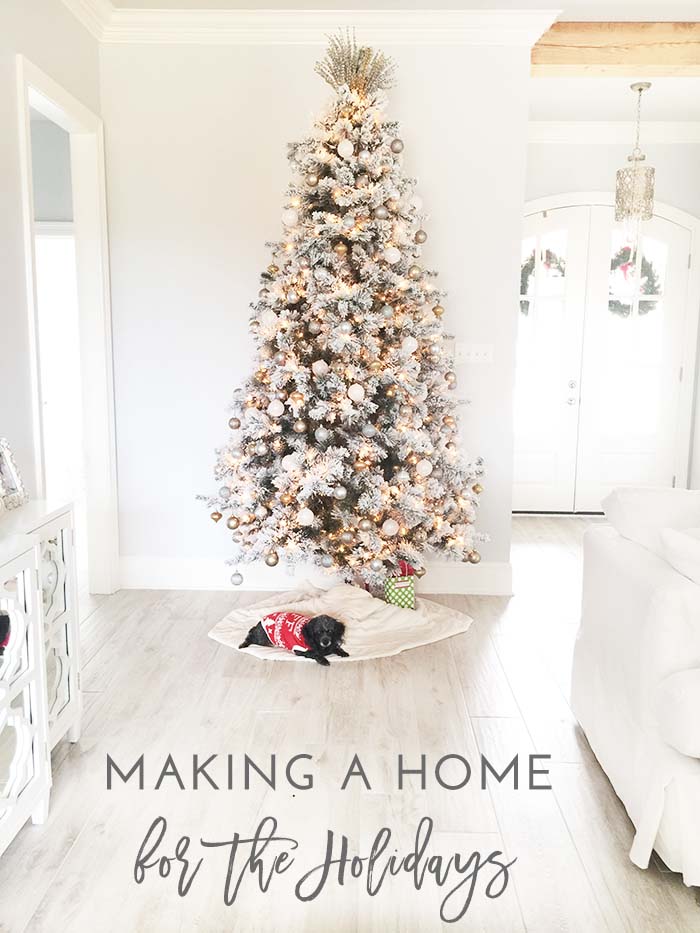 We did it! We survived the holidays in our first home! I'm so sad the holidays are over since this year was extra special for us. For the first time in the 8+ years of Chris and I being together, we finally had our own home to spend the holidays in. Sure, we've lived together all of these years, but those places were never our home, they were simply just places to live.
With that being said, this was all a bit bittersweet. A new home meant new traditions.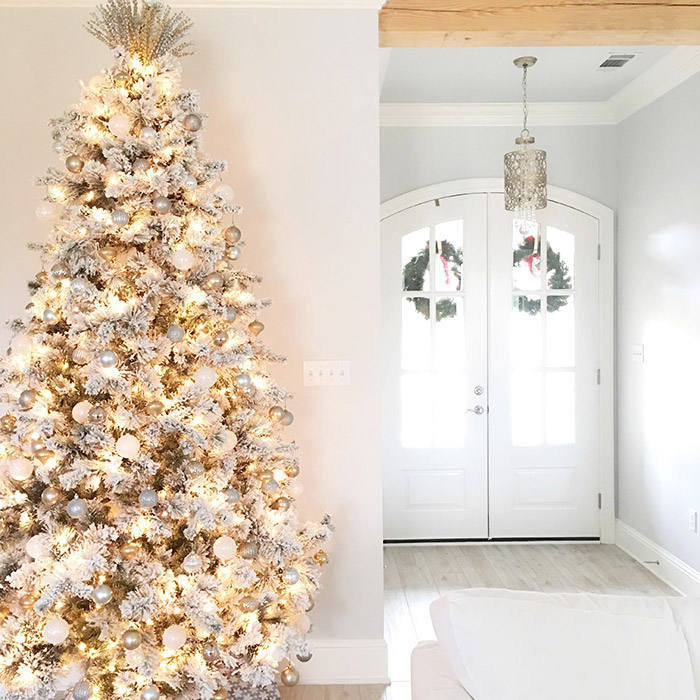 For the past 10 years, the holidays meant traveling home to my parents and staying with them for the holidays since I've always lived away, whether it be a few cities over, or entirely across the country. Now that my husband and I are back in our hometown, close to all of our family, it was time to make new traditions! We hosted Christmas Eve dinner, and for the first time ever, woke up on Christmas morning in our own home with just the two of us and the dogs!
I knew this year would be different, so I wanted to make our new place feel like home as much as possible. We're still in the process of getting settled in, replacing old furniture with the new, and deciding how we want to decorate, so to be completely honest, the house still looks a bit bare. Creating a home takes time, and it's certainly a process I don't want to rush as I prefer to do it right, but I also wanted the house to have a homey feel for the holidays.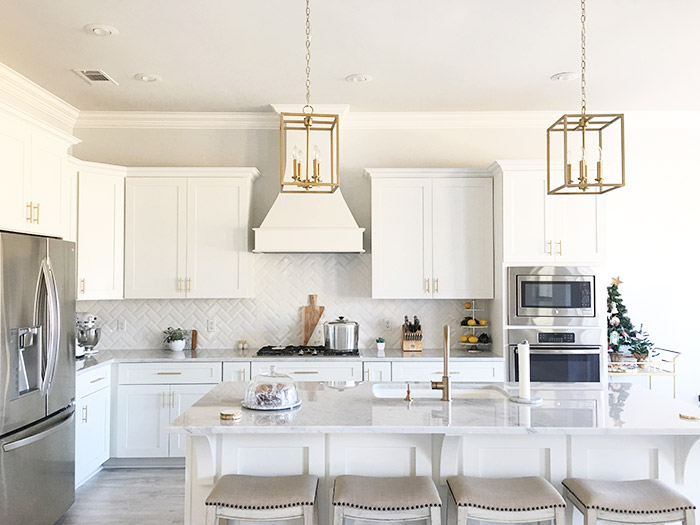 The holidays are stressful enough, and when you add getting settled into a new home during the busiest time of the year, it puts the icing on the cake!
I decided to take it one step at a time, and rather than rushing to get the house "done", as in how I envisioned the final furnished and styled product, I focused on just getting it done for the holidays by filling it with Christmas decor and creating new traditions.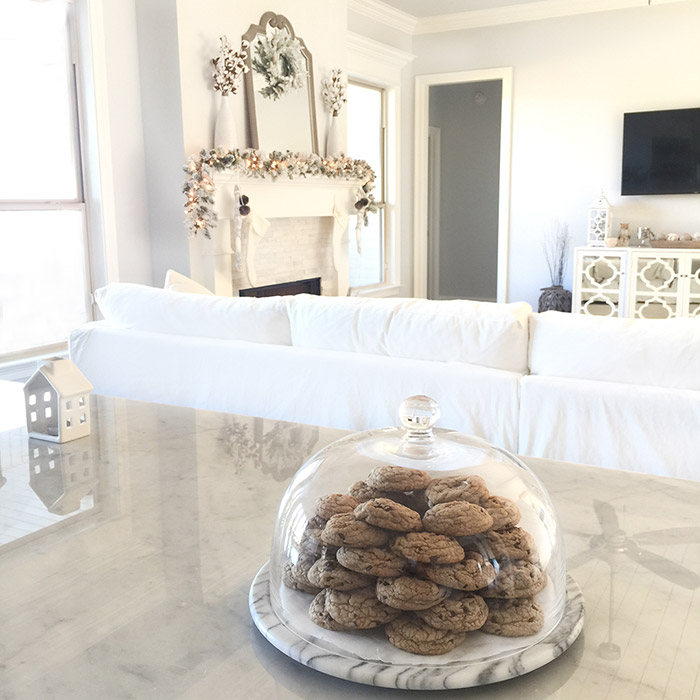 Reading the blog post, No Place Like (a New) Home for the Holidays, was super helpful.
The blog has some very great points, so I've rounded up some of my biggest takeaways from the article that seemed to help me in making a home for the holidays in our new place:
          "Leave behind your old traditions and begin to build new ones. Put yourself in a positive mindset of finding opportunities to learn and discover different traditions."
          "Make or buy simple decorations, and retrieve some of your old ones from packing boxes. Reorient yourself to a new chapter, a new beginning."
          "Decorating in the same way you have traditionally decorated for the season makes everything feel more familiar and "home-like."
          "Surround yourself with familiar items like family keepsakes and holiday ornaments to make it feel more comfortable."
          "Invite guests over for some fun and socializing."
Following these key points helped us make the most of our new holiday traditions.
We put these tips in action and incorporated a mix of old holiday decorations and new. My favorite part of our home is by far our memory tree – a special Christmas tree dedicated to all of our old and memorable ornaments, ranging from ornaments from both mine and Chris's first Christmas, to our new adventures of being married, honeymooning, and buying a home. We made new traditions by hosting our first annual Christmas Eve dinner, which will now be a family tradition for years to come. Change is good, y'all!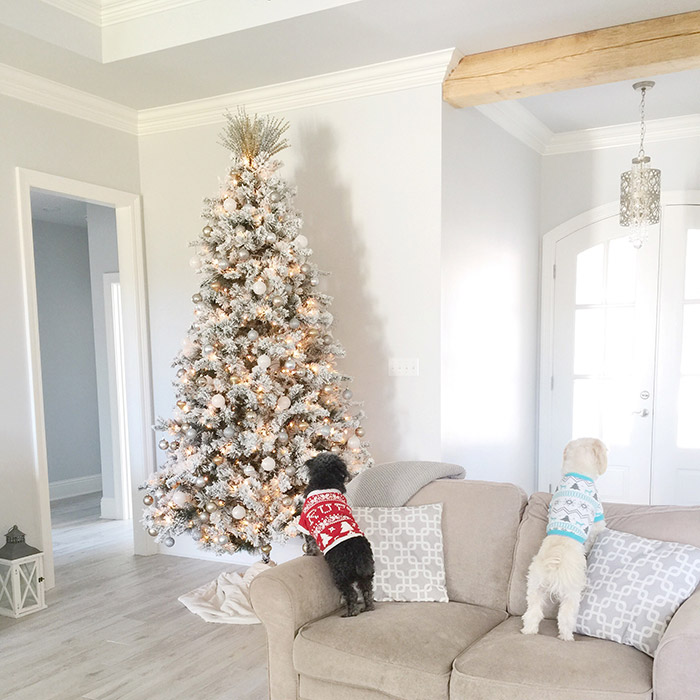 Have you been faced with the challenge of making a home for the holidays or adjusting to new traditions? Feel free to share any of your tips below!
SaveSave