This honey sesame pork tenderloin rice bowl shop has been compensated by Collective Bias, Inc. and its advertiser. All opinions are mine alone. #AllNaturalPork #CollectiveBias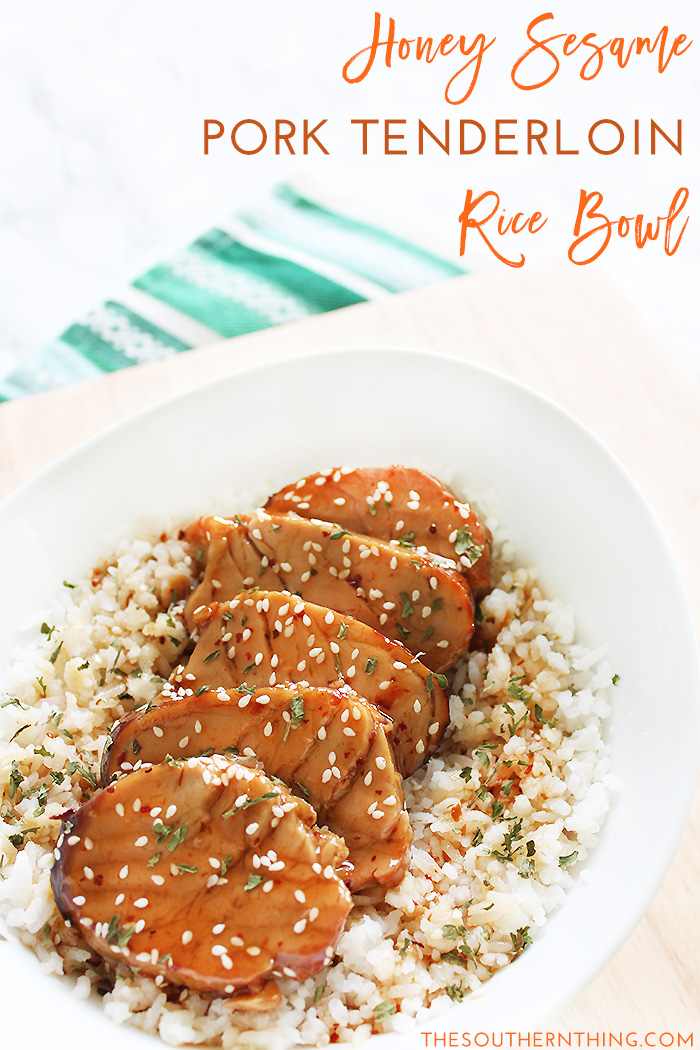 Since we've moved into the new house, Chris and I have been cooking a lot more often at home.  We've officially traded in take out nights for new recipe nights, and I must admit I'm liking it, as long as the recipes are quick and easy I should say!
Chinese food is one of our favorite take out meals, so instead of ordering out, I decided to whip up an Asian inspired dish at home.  I put a spin on one of my favorites, honey chicken, and made it a bit more guilt free by nixing the fried component of the recipe and using pork loin filets instead of the fried chicken pieces! It was the perfect balance of sweet and spicy (my favorite combo).
Grab the recipe and enter the sweepstakes below!
#SmithfieldCaresSweepstakes (10/9 to 11/24)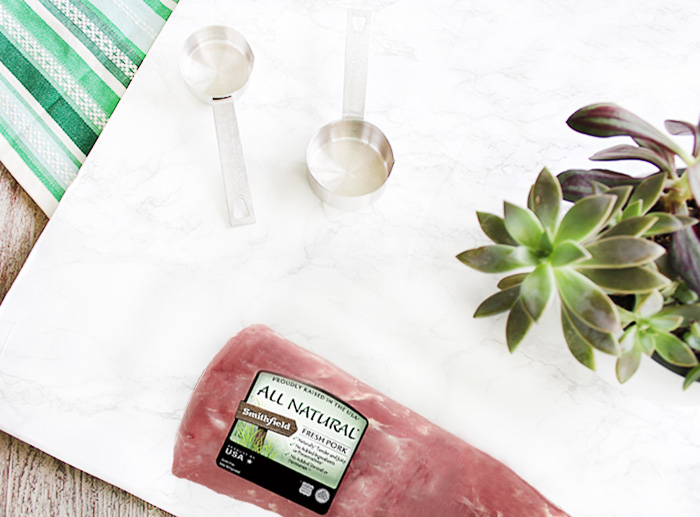 HONEY SESAME PORK TENDERLOIN RICE BOWL RECIPE
Ingredients:
– Smithfield All Natural Boneless Loin Filet
– Sesame stir fry sauce (found on the Asian food aisle)
– Crushed red pepper flakes (optional for an added kick!)
– 2 tbs honey
– 1 tbs sesame seeds
–  Jasmine rice
– Parsley flakes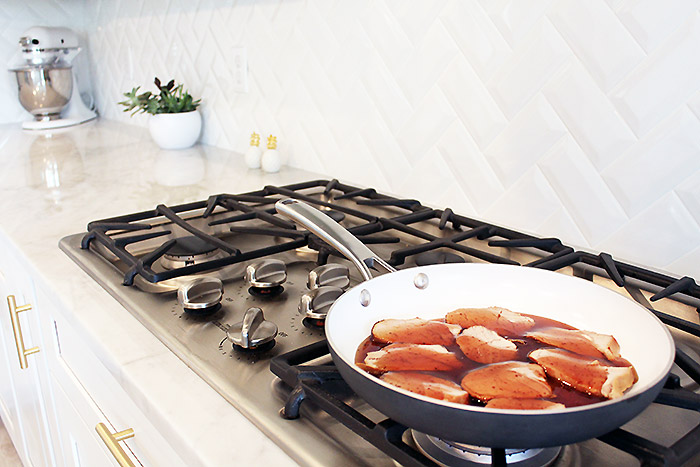 Instructions
Step 1:  Bake the Smithfield All Natural Boneless Loin Filet in the oven per label instructions.
Step 2:  Once done, remove from oven and allow to cool.
Step 3:  Slice into 1/2″ wide strips.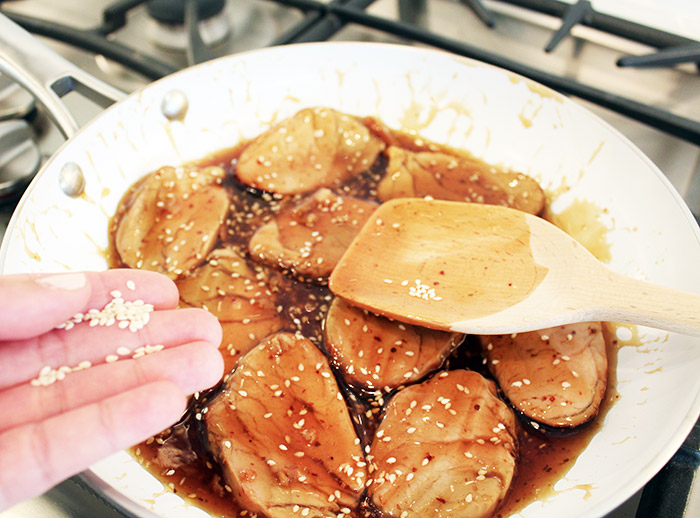 Step 4:  Mix the strips with the sesame sauce in a skillet over medium heat and add honey.
Step 5:  Once heated, stir sesame seeds into the sauce mixture.
Step 6:  Serve over a warm bed of jasmine rice and garnish with parsley flakes.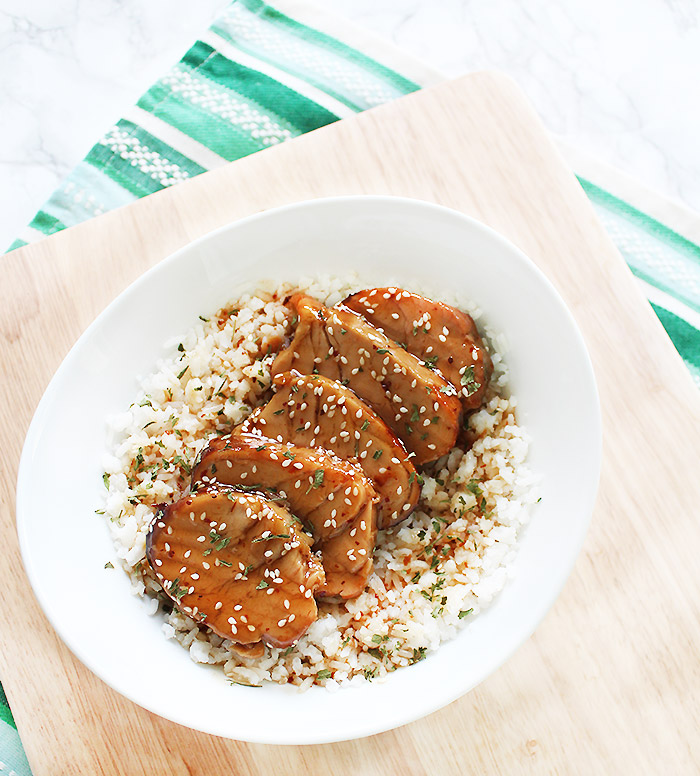 I really liked how this honey sesame pork tenderloin rice bowl came out! I'm so used to eating the take out honey chicken, but this recipe was a nice change.
It had the same flavor of sauce I'm used to, but instead of crunchy chicken, the tender pork was easier to eat and was amazing mixed with the rice. Plus it's better for you since it isn't fried!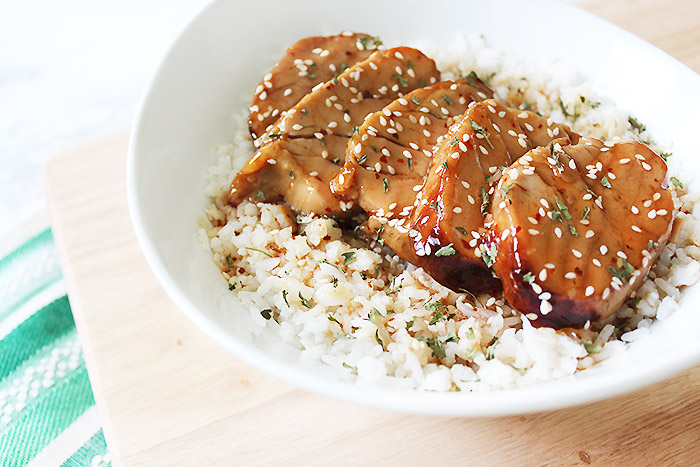 One of the reasons I love cooking at home is because I can control the ingredients I use and be fully aware of everything that goes into each meal.
The Smithfield All Natural Fresh Pork used in this recipe is naturally tender and juicy without added steroids, hormones or artificial ingredients, and is versatile enough for easy weeknight cooking or weekend entertaining, which is awesome. Bonus: Everything is raised in the USA by Smithfield® farm families!
It's so hard to find that type of quality in meat when eating out, so in my opinion you can never go wrong with cooking at home.
Smithfield® products are also known for being made with commitment, care and compassion and I can't help but think of my grandmother in the kitchen when I hear those words. She represented all three of those traits and was a true hero in my eyes!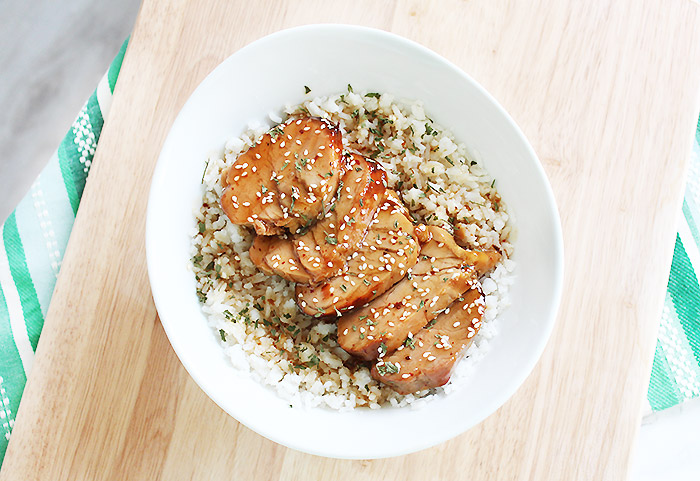 Want to give this honey sesame pork tenderloin rice bowl recipe a try?  You can find Smithfield All Natural Fresh Pork at your local Walmart!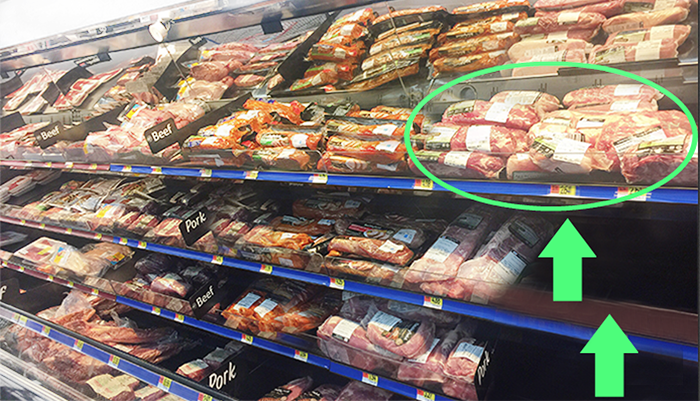 PS* Don't miss your chance to win one of the $2,500 worth of prizes! Enter the sweepstakes at the top of this post!
To enter the #SmithfieldCares Sweepstakes, nominate someone in your community who deserves recognition for embracing compassion, care and commitment! Prizes will be awarded by Smithfield®.


SaveSave
SaveSave
SaveSave
SaveSave
SaveSave