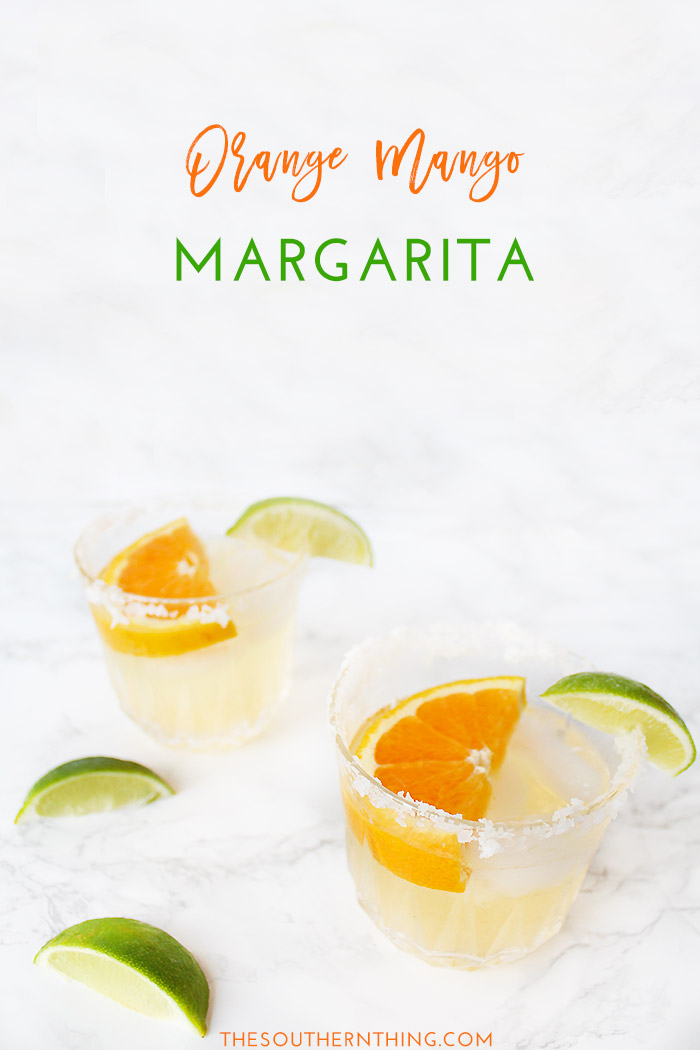 Summer may almost be over, but that doesn't mean margarita season has to come to a close! It's 5 o'clock somewhere, and that somewhere is here!
This orange mango margarita I'm about to share with y'all is perfect for happy hour!  Grab the tequila, and let's get right to it!

ORANGE MANGO MARGARITA RECIPE:
Ingredients
1.5 parts Gran Centanario Reposado
.75 parts Agavero Orange Liqueur
.75 parts fresh orange Juice
.5 parts fresh lime Juice
.5 parts Honey Syrup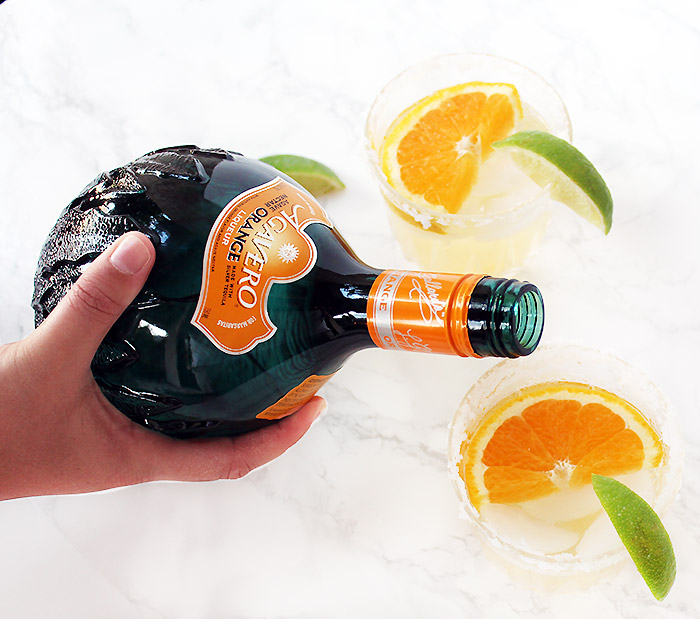 Instructions
1. Freshly squeeze orange juice and lime juice and set aside.
2. In a drink shaker, combine ice cubes with Gran Centanario Reposato, Agavero Orange Liqueur, fresh juices, and syrup.
3.  Shake until mixture is evenly combined and chilled.
4.  Serve in a chilled salt rimmed glass and enjoy!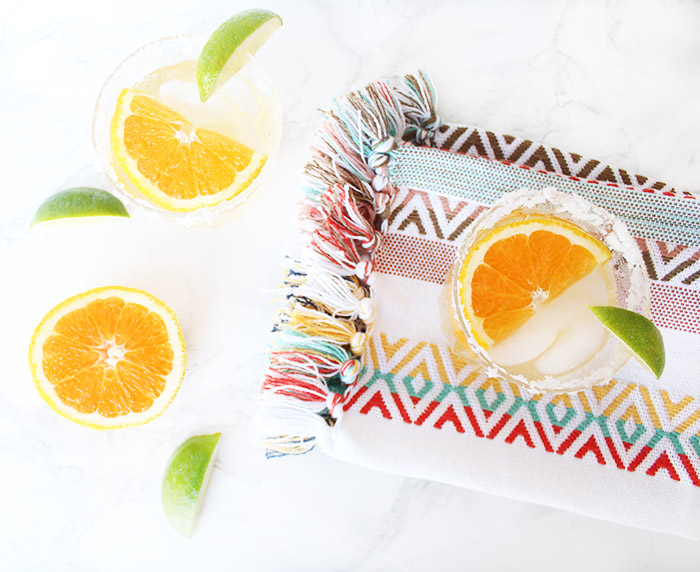 Can I let y'all in on a little secret!?  This key ingredient in this bad boy is Agavero Orange Liqueur!
Agavero Orange is a blend of 100% blue agave tequila, infused with the essence of oranges and pure agave nectar which take this orange mango margarita to a whole new level!
Combined with Gran Centanario Reposato, this orange mango margarita recipe has just the right taste of tequila that's sure to be the life of any party!

If you want to give this orange mango margarita a try, be sure to get your hands on some Agavero Orange.  You don't want to skip this delightful ingredient!
Check out this site to find out where to purchase the unique ingredients of this margarita recipe!
The content of this post is intended for adults of the ages 21+.