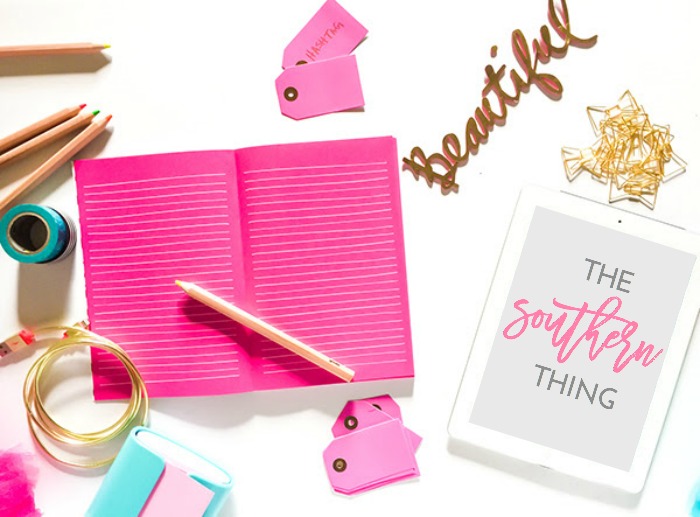 via
Well hello!  Notice anything different around here!?  The Southern Thing got a new site design makeover and I may be a little obsessed with the new look around these parts!  Not only did the site  get a new makeover, it got a new home too.  That's right, I finally made the switch from Blogger to WordPress!  It was my number one blogging goal for 2015 and I'm so happy that I can finally cross it off my list with a little time left to spare before the new year.  Mission accomplished!
While you're here, take a look around at some of the new features.  For instance, I'm loving the new shop page where you can view all my current favorites, and the topics page which allows you to easily navigate all my posts by categories.  Please excuse any hiccups though, I'm still in the process of touching up a few formatting kinks and filling in the rest of my topic pages.  When you have over two years worth of content, things get pretty time consuming.
Also new to the site is the option to subscribe to my email list.   Would you pretty please go click that gold button to the right of here and get on the list!?  You'll never miss a post because they'll be sent straight to your inbox (you can choose a daily or weekly option, or both!) and I may have some surprises in mind for my subscribers in the near future, so stay tuned!
Last but not least, I want to give a huge thank you shoutout to Lindsay over at White Oak Creative, because without her, none of this would have been possible!  If you're looking for a new blog design or transfer, I highly recommend you send her an email.  She went above and beyond to build this site exactly how I had in mind and I couldn't be more pleased.  She's beyond talented and has lots of useful suggestions and information to share!