On Sunday, July 12 2015, I woke up thinking I was going take family photos on the beach in Saint Croix. Instead, Chris had something else planned and asked me to spend the rest of my life with him. In shock, but without hesitation, I said YES!!!  We are officially engaged and I couldn't be happier to marry my best friend.  Needless to say, those photos did occur, but turned out to be a photoshoot of our special moment that I'll forever cherish.
When Chris surprised me on my birthday with a booked trip to Saint Croix, the thought of him proposing during the trip should have crossed my mind, but it didn't.  Then when the plan on Sunday morning was for everyone to get dressed up to take photos, it really should have crossed my mind, but not one ounce of me had any speculation.  So, how did this all play out?  Here are the full details: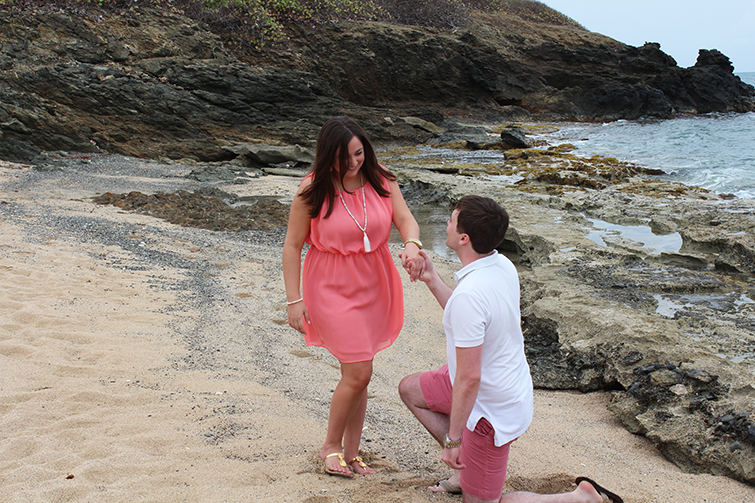 We arrived to Saint Croix just before Chris's sister and her family were nearing the end of their trip. Chris's mom lives there part time, so basically we had a full day with family the day after we arrived. Since it was his sister's last full day there, I was told before we arrived that their plan on Sunday was to take family photos because it had been a few years since we all had done so.  Naturally, I overthought the entire situation for days leading up to the trip, and even made a stop at the mall to pick up a white dress (funny how that sounds.. not that kind of white dress!) incase everyone wanted to do the cliche white linen beach photos.  Thankfully the white linen theme wasn't the plan and I opted for a dress in one of my favorite colors that I had packed.  There's usually a 50/50 chance that Chris and I have matching or complimenting outfits on and I'm not ashamed to admit I'm glad the odds were in our favor for this one!
When it came time for our "family photos" on Sunday morning, we headed to the beach at the Buccaneer resort.  Half of the family left ahead in a separate vehicle partly because there wasn't enough room to fit us all in one and also because they wanted to scope out the perfect spot and set everything up.  When Chris and I arrived, we hiked up a mountain (okay, so maybe it was a hilly golf course and then a small cliff side hike), took a couple of selfies, then made our way through the  short hiking trail that lead to the beautiful secluded Whistle Beach which we had all to ourselves.  We met up with the rest of the family already there and I elected myself to be the designated photographer and began taking photos of everyone.  Once I was finished, I handed the camera over to Chris's sister so she could shoot a couple of pictures of Chris and I.  We posed for about two photos and that's when it happened.  As I was looking at the camera, Chris pointed down to the sand and said "look, what's that?" to distract me. I looked at the sand for a few seconds trying to find what he was pointing to, then turned to find him down on one knee with a beautiful ring in hand.  I was in complete shock at that moment, kind of blacked out, and I'm pretty sure the only words coming out of my mouth for a straight minute were "what" and "huh" and "are you for real?" (because we all know this wasn't the first time he proposed!)  Luckily I came back to reality just in time to hear the words "will you marry me" and said the easiest yes I ever did say.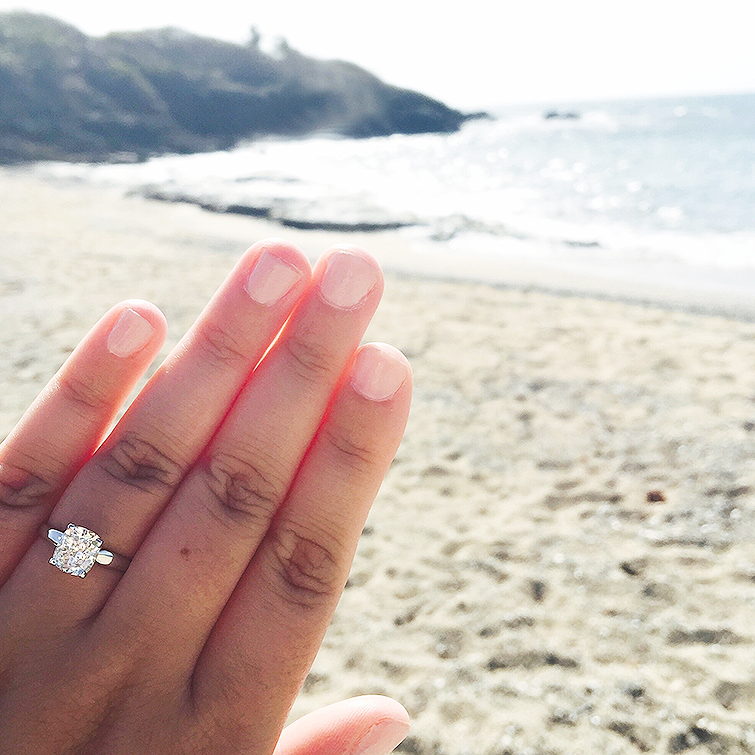 After our big moment, the family left so we could have the beach to ourselves.  We walked over to the other side of the beach to find two chairs placed side by side with a heart formed out of large pieces of coral in the sand, and inside was a basket filled with champagne and some snacks.  And then the funny part began.  Shortly after, a family of about 8 came walking down the beach (the beach that is usually remote about 90% of the time), but it turned out to be a good thing.  The dad walked up to us just in time as we were about to pop open our celebratory bottle of champagne, so we asked if he would take a video of us.  We made a "just engaged" video of us documenting the day and moment as we popped open our champagne into the ocean.  Once it was all said and done, Chris realized he said the wrong date in the video and thought it was ruined (but not nearly as bad as the entirely blurry video of the proposal).  It turns out the actual date was Sunday, July 12, not Sunday, July 11, but it is what it is. We quickly brushed it off and realized we loved the video just the way it was and it couldn't describe us any better, because hey, nobody's perfect and who actually pays attention to the date on vacation anyway?
After that little obstacle, it got even funnier.  Side note:  The Virgin Islands had been in a drought and hadn't had any rain in three months.  Sure enough, just after we popped the champagne, shot the video, and sat down to pour a glass, what did it do?  You guessed it.  It rained!  And that was our cue to leave!  As soon as we made it back down the trail to the resort, it had stopped.  I like to say we brought the rain with us because the island surely needed it!  They say rain on your wedding day is a sign of good luck, so I'm just going to go with saying the same applies for engagements too! I can't wait for this next journey of ours.  Here's to another fabulous six years and many, many more to come! Oh and by the way, sorry not sorry for the overload of photos to come!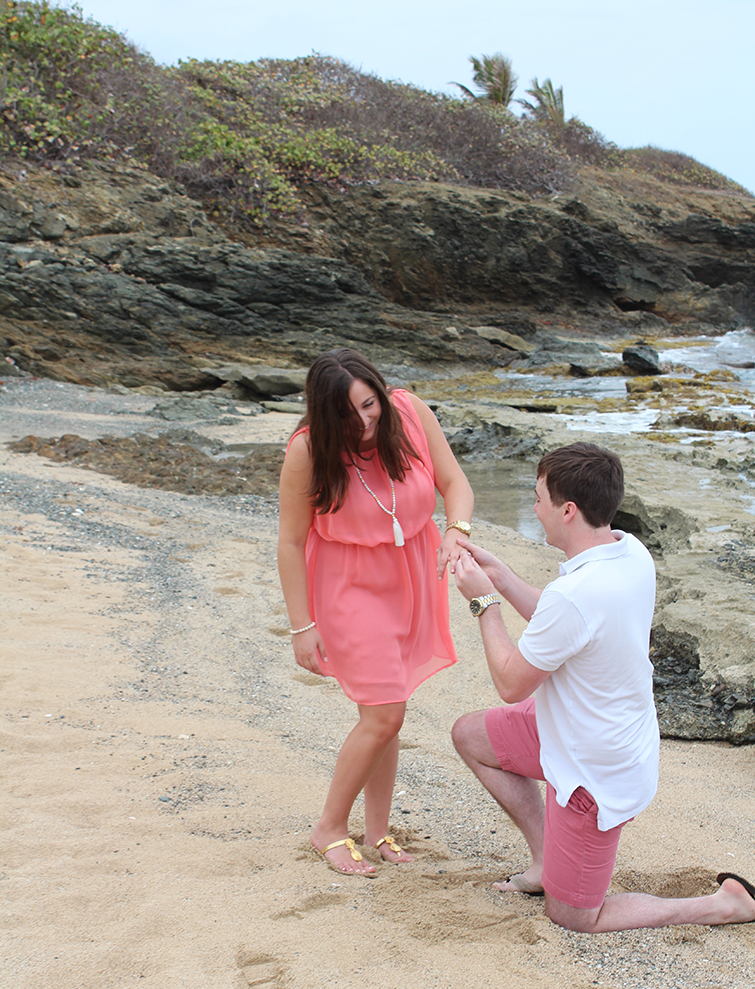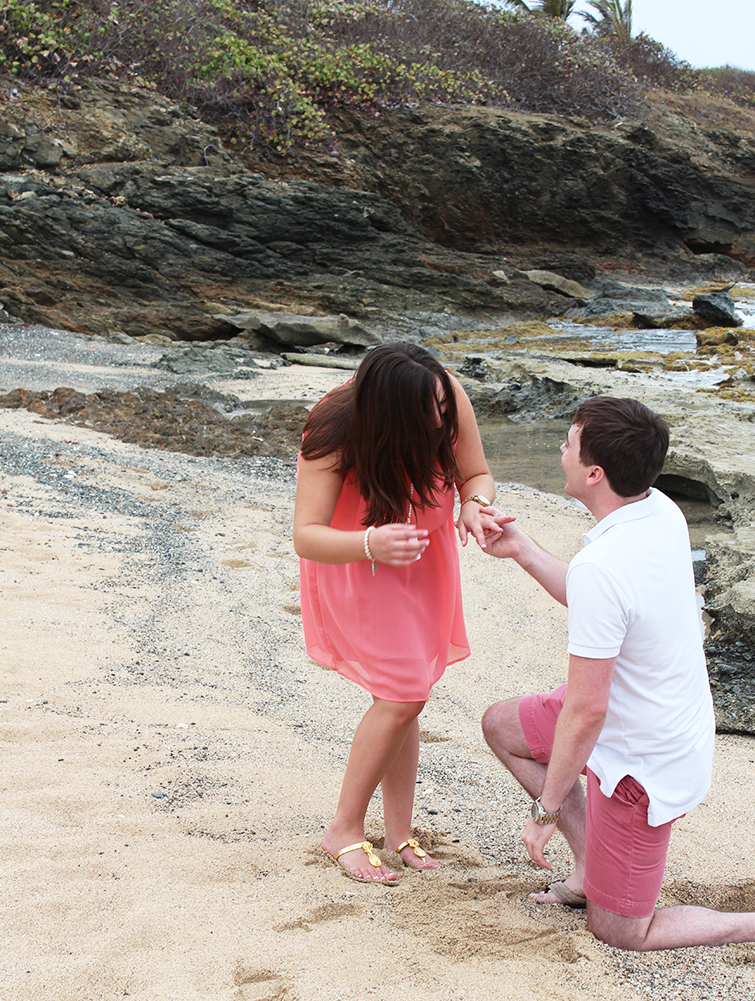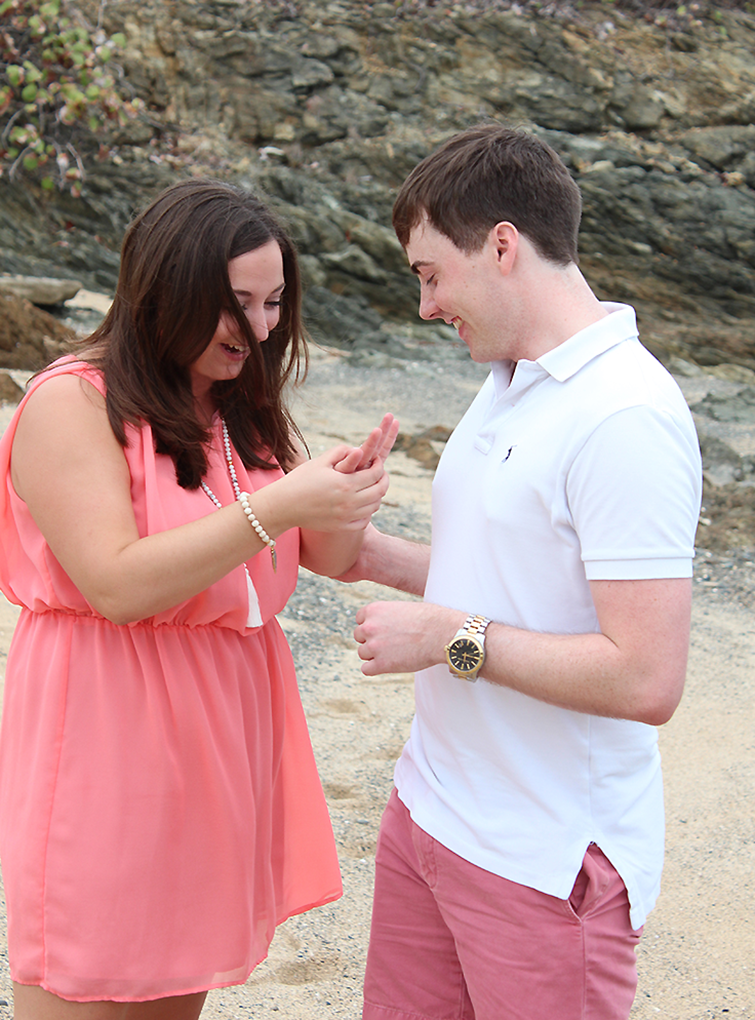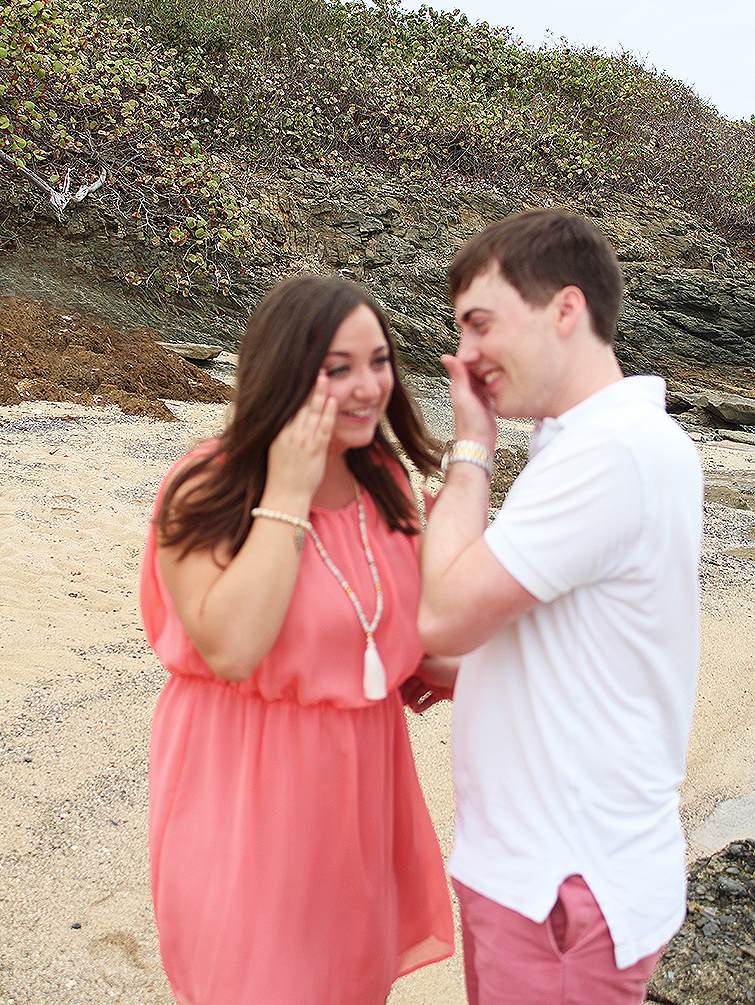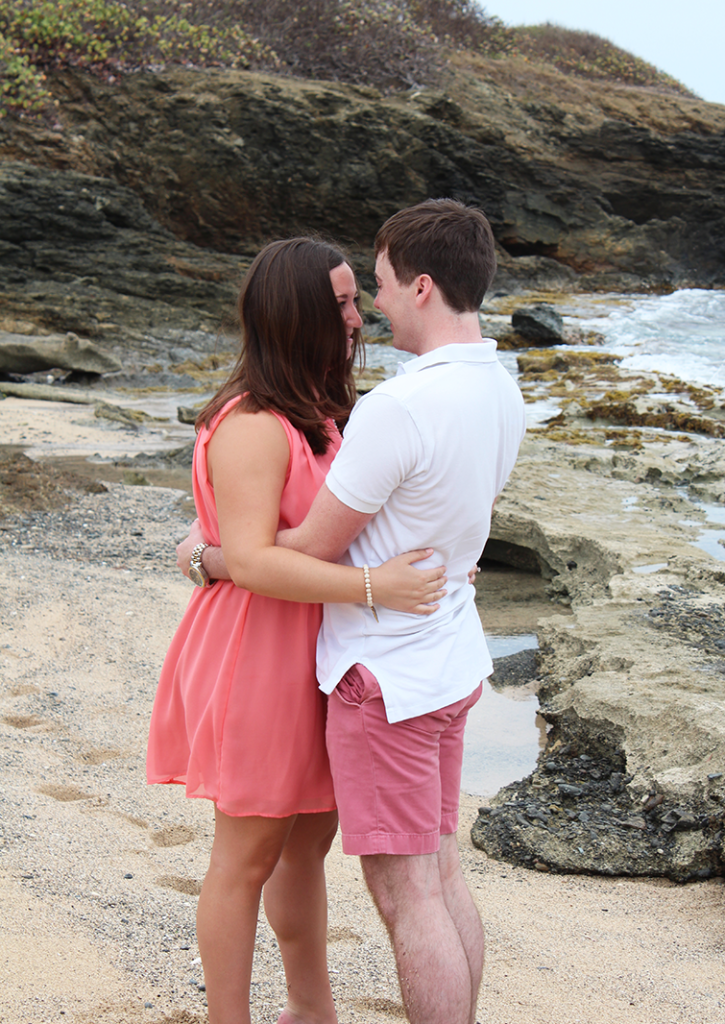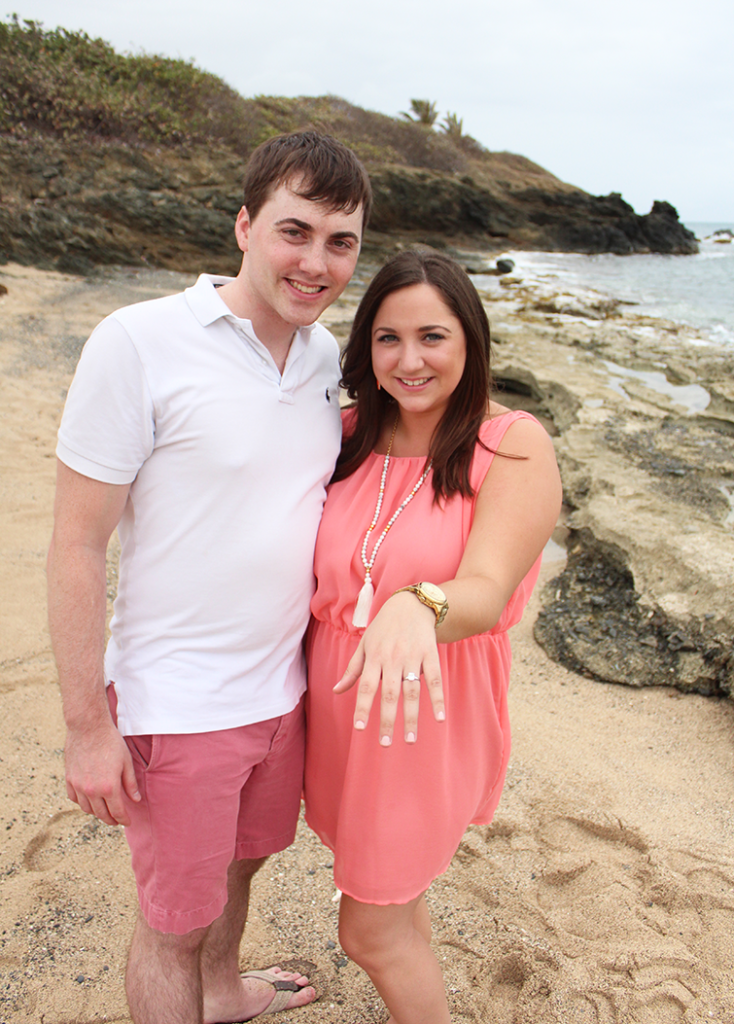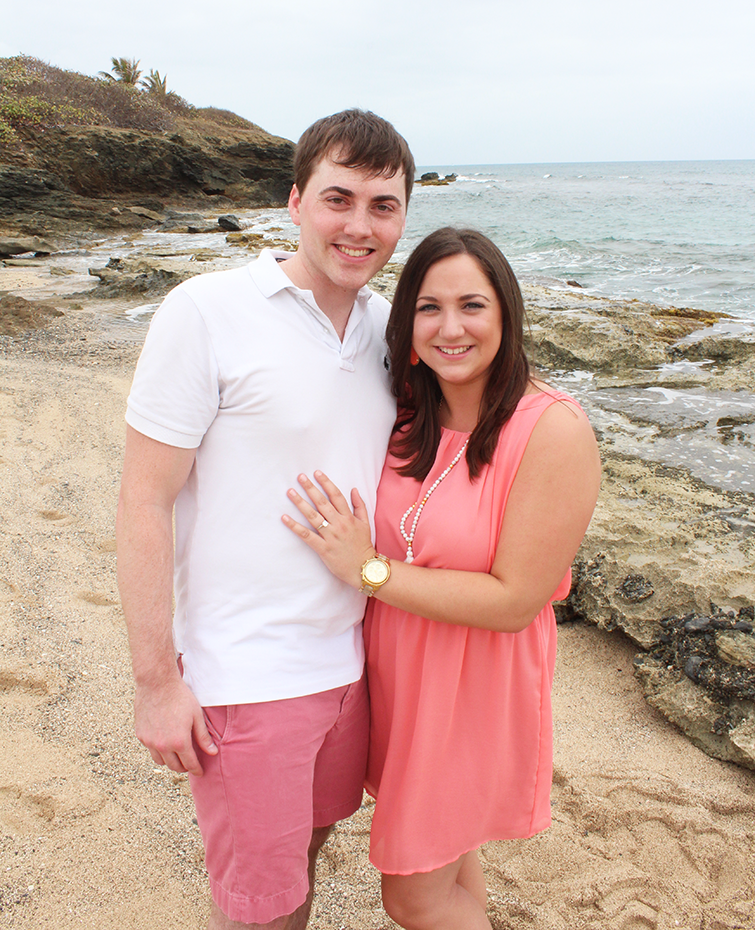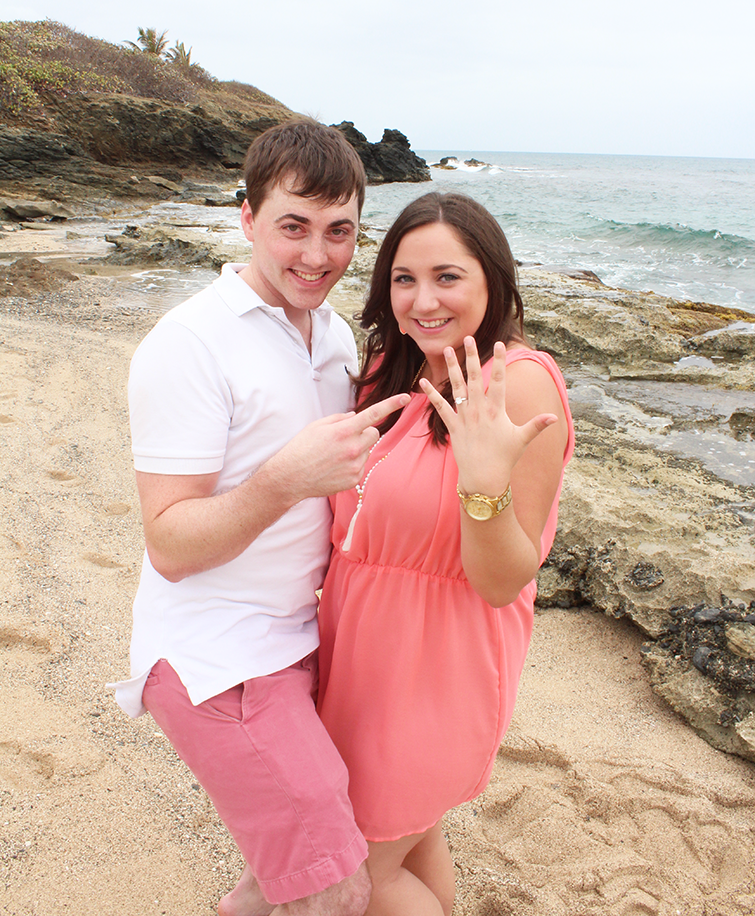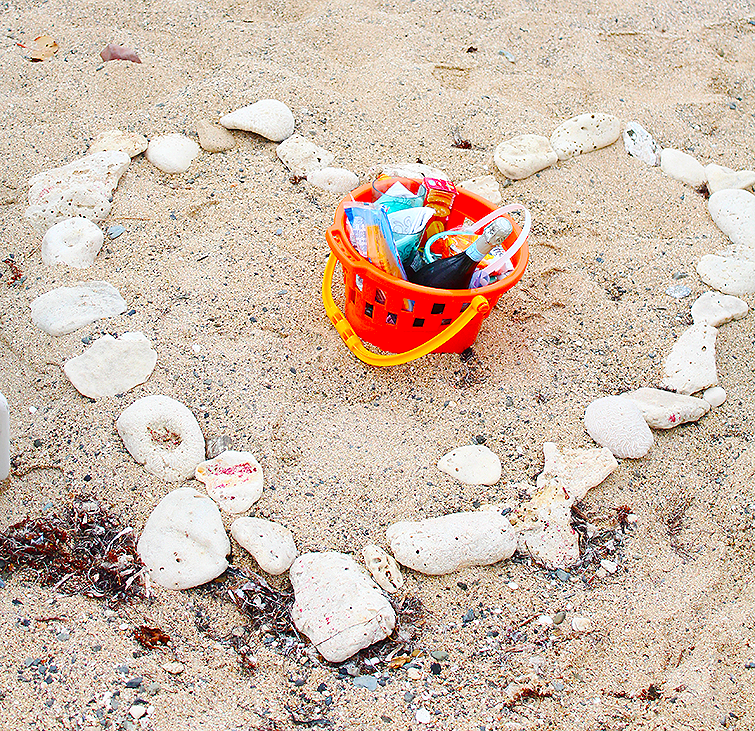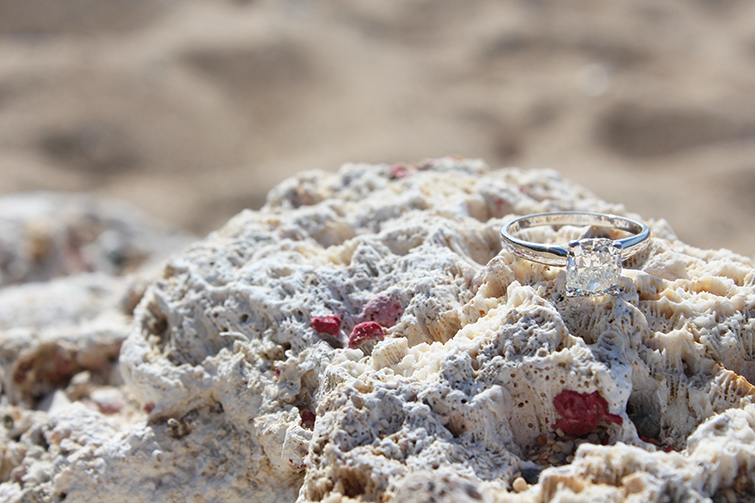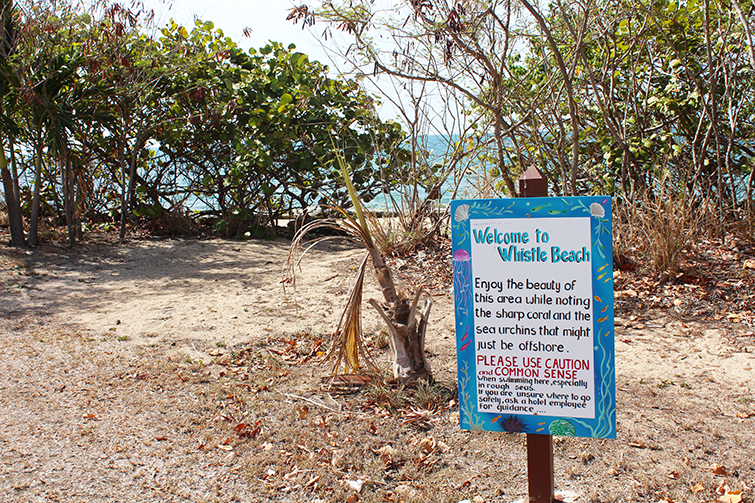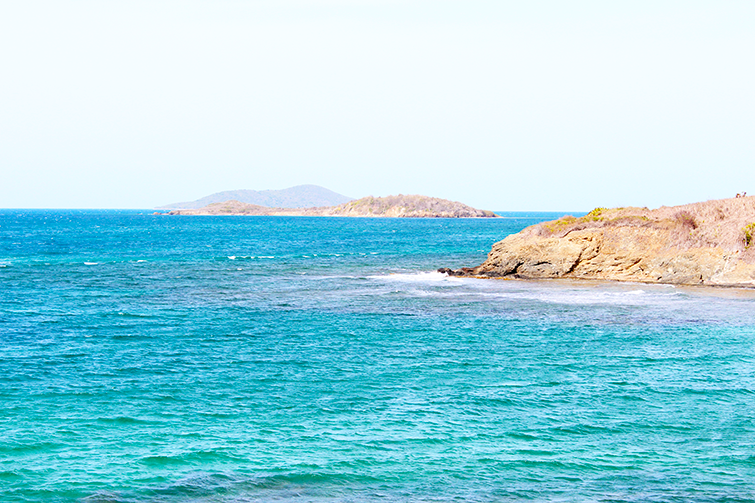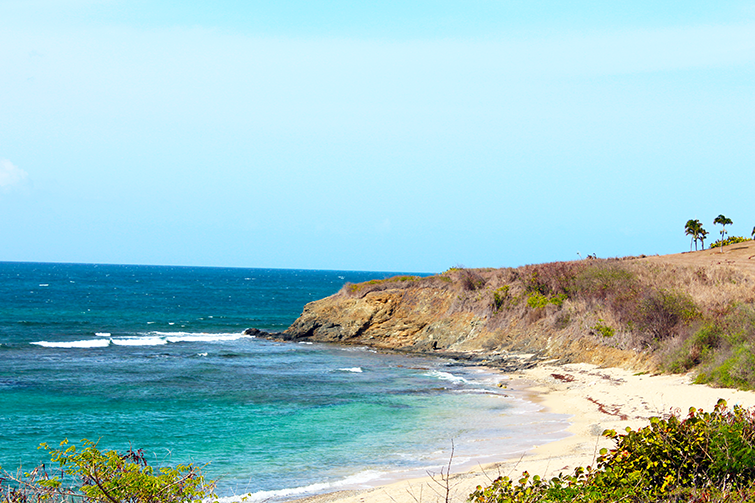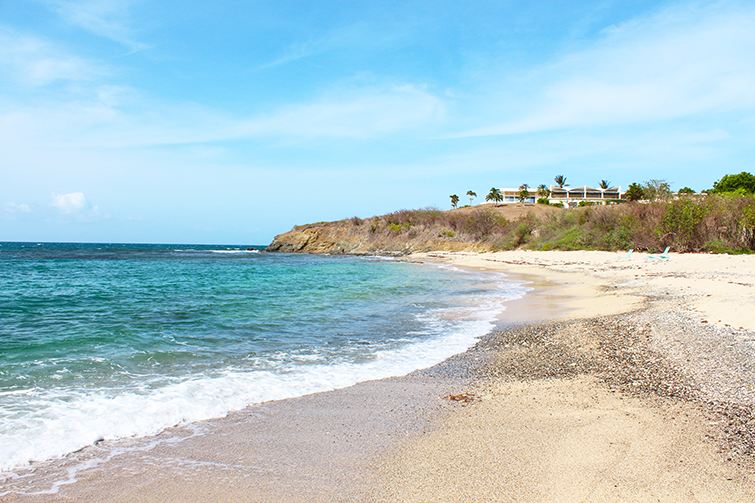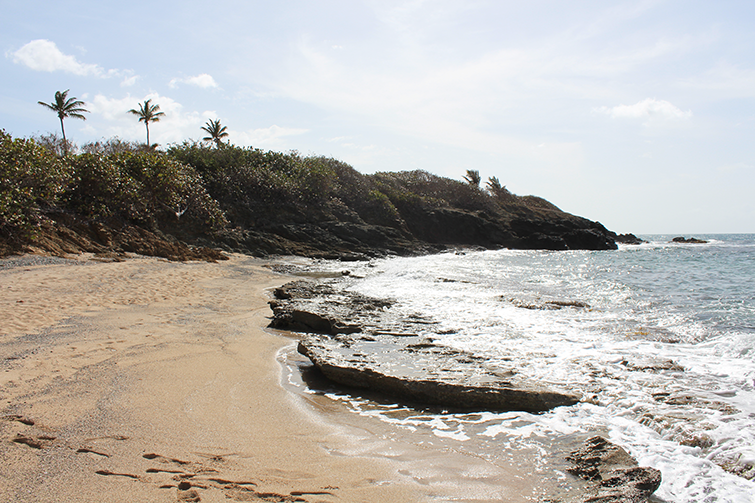 Now I just need to figure out the design of my ring that Chris is leaving completely up to me and learn everything there is to know about planning a wedding!  Where's the wine!?