Is today actually Friday?  I stayed up until 4am last night, err today, so I'm not really sure what this day really is.  I promise I have a legit excuse other than I must be crazy out of my mind to stay up that long on a weekday.  In an unrelated note, When you stay up late like that, do you consider anything after midnight the next day, or is it still the same day to you since you haven't gone to bed yet?
I really just want some sleep.
With that being said, today is going to be a list day.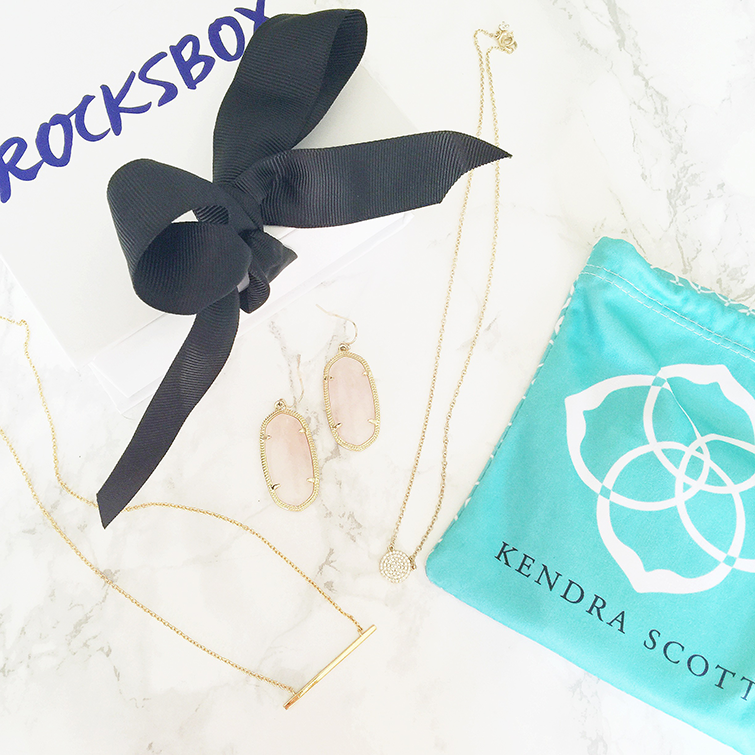 1.  My most recent RocksBox impressed me again! So far I've gotten Kendra Scott pieces in every box and I can't complain!  I will be purchasing this month's Kendra Scott Elle earrings I received for more than $20 off of retail. When you factor in the already reduced price RocksBox offers, plus your free $10 Shine Spend you get each month towards a purchase, you really can't beat it.  I couldn't recommend this enough! If you want to give it a try and receive unlimited boxes of designer jewelry for one month, you can use my code DARABFF19 for a free month!
2.  Big things are coming for Bijoux Avenue!  This also explains why I was up all night last night.  For one, it's getting it's own website! Eek!!  I spent hours building it, it's still not done, but it's coming along.  I can't wait to show y'all!
3.  Is it just me or has blogging been a struggle lately?  I took an unplanned break last week and it felt amazing.  Want my advice?  Don't ever feel like you have to be a slave to your blog.  It can wait and will always be there when you get back.
4.  My mind has been on all things jewelry.  With the big things to come for Bijoux Avenue and many new design ideas, I can't wait to roll it all out.  I've had lots of new pretty beads come in these past few weeks and I've been having so much putting everything together! This tassel necklace is one of my most recent favorites! I'm loving the Tory Burch vibe it has!
5.  If you're considering buying a Fitbit, don't hesitate and just do it.  I promise it makes you get off your butt and do something.  I got the Fitbit Charge HR and I highly recommend this model for the built in heart rate monitor.  My arms are so sore from the gym yesterday, so that says something!
What have you been up to lately? Are you getting into anything exciting this weekend?