This natural supplements for pets post is sponsored by NOW® Pets Supplements. I am being compensated to help share information about NOW® Pets Supplements products and their sweepstakes, but I only share information I feel is relevant to my readers. NOW® Pets Supplements is not responsible for the content of this article.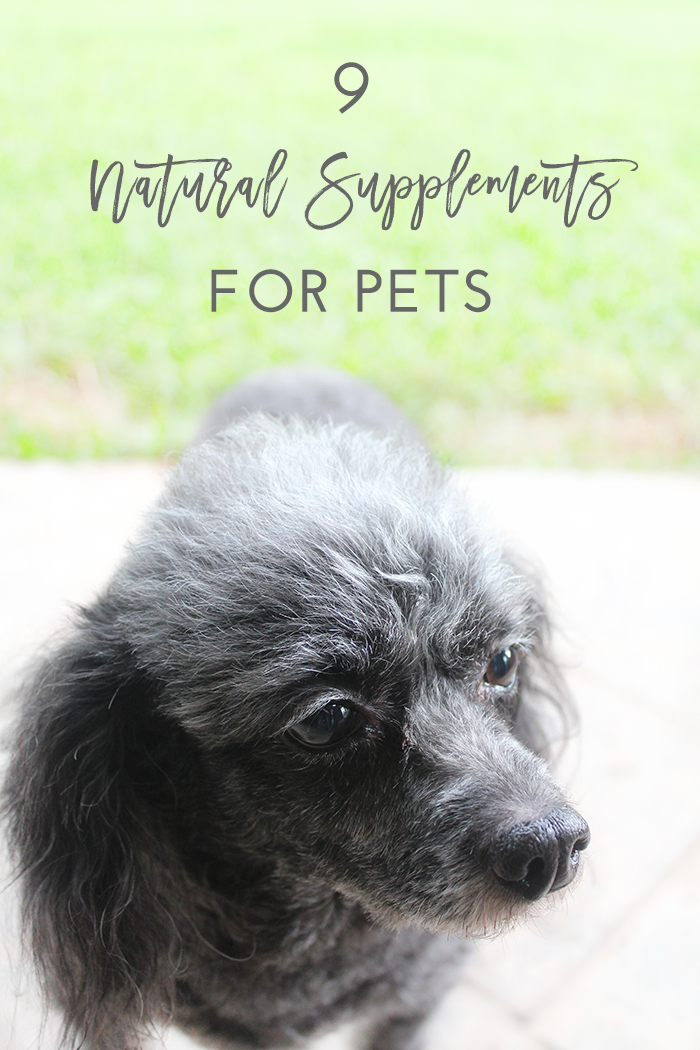 As pet owners, we all have one thing in common – we want our fur babies to live long and healthy lives!  Providing natural supplements for pets is just as important as feeding them a healthy diet, but I had no idea so many different types of supplements to target specific functions (just like human supplements) existed for pets until recently!
I personally have a collection of at least 10 different supplements I take daily, and I love finding new ones to support my body.  I've been loyal to the NOW® brand for a few years, so imagine my excitement when I discovered that NOW® Pets has a new line of quality pet supplements specifically formulated to support optimal health and wellness for dogs and cats!
My dogs are technically considered "seniors", so dog wellness is important to me and they really could use the extra support!  Read on for more info about these natural supplements for pets!
ABOUT NOW® PETS SUPPLEMENTS
The NOW® Pets line, which was formulated with the guidance of Dr. Barbara Royal, a renowned Midwestern veterinarian and pioneering expert in holistic animal care, offers products tailored to address the most common pet health concerns. NOW Pets supplements are subjected to the same industry-leading quality control as human supplements, and are tested throughout the manufacturing process to ensure quality, identity, purity and potency.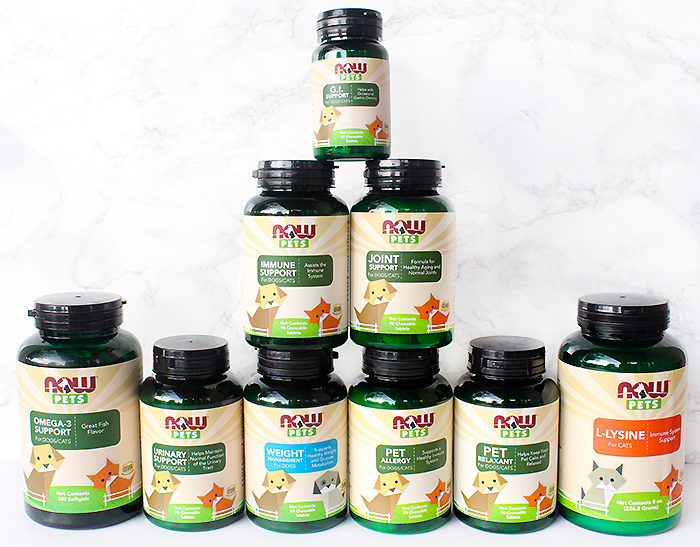 9 NATURAL SUPPLEMENTS FOR PETS:
1. IMMUNE SUPPORT
NOW Pets Immune Support helps support your pet's immune system and innate resistance to pathogens, as well as help to enhance liver and kidney function. For dogs & cats.
2.  JOINT SUPPORT
NOW Pets Joint Support helps alleviate occasional discomfort associated with routine daily activity. For dogs & cats.
3.  OMEGA-3 SUPPORT
NOW Pets OMEGA-3 Support provides the important omega-3 fatty acids pets need to help support joint health, normal brain function, and a normal immune response to seasonal challenges. For dogs & cats.
4.  WEIGHT MANAGEMENT
NOW Pets Weight Management supports a dog's healthy weight and appetite. It contains natural botanicals as well as L-Carnitine, an amino acid that supports normal weight management. In addition, Chromium helps to support blood sugar levels already within normal range. For dogs.
5.  ALLERGY SUPPORT
NOW Pets Allergy Support helps maintain normal histamine levels. For dogs & cats.
6.  PET RELAXANT
NOW Pets Pet Relaxant helps promote relaxation and contentment during changes to the daily routine, which can include separation, travel, motion sickness, and tension. For dogs & cats.
7.  G.I. SUPPORT
NOW® Pets G.I. Support aids in reducing occasional loose stools due to transport, boarding, or dietary changes, and helps with occasional gastric distress. For dogs & cats.
8.  L-LYSINE PURE POWDER
NOW Pets L-Lysine Pure Powder supports a cat's healthy immune system, normal respiratory health, and also helps to maintain ocular health. For cats.
9.  URINARY SUPPORT
NOW Pets Urinary Support helps maintain normal urinary pH, which may help reduce occasional urinary crystal formation. It also helps maintain normal urinary tract function and may help support normal kidney detoxification processes. For dogs & cats.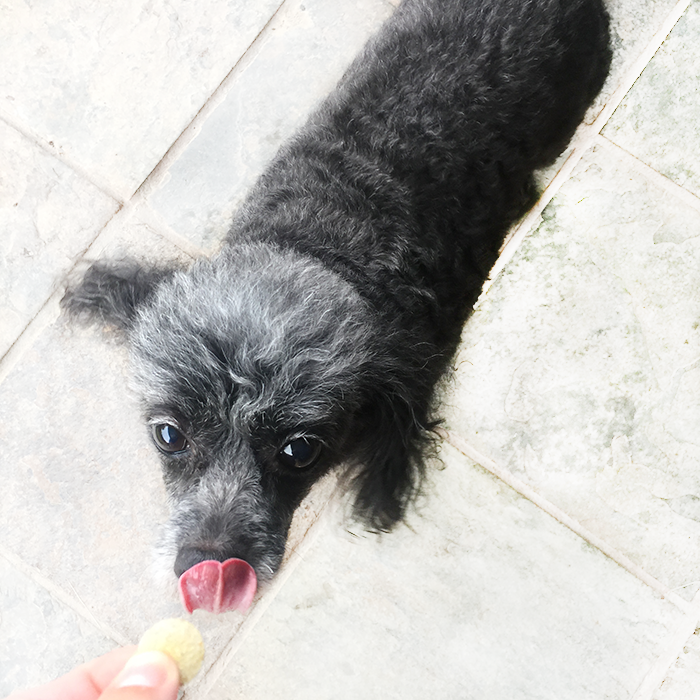 My toy poodle Hailey is 10 years old and a dislocating kneecap, so joint support is crucial for her.  She takes a joint support supplement daily, in addition to immune support and omega-3 support.  She thinks of her dog supplements as treats and gets excited for them everyday!  Deuce suffers from bad allergies, so we make sure to give him an allergy support daily, which has seemed to help!
If you're interested in giving these natural supplements for your pets a try,  enter for a chance to win the full line of available NOW Pets Supplements!  That's over $200 worth of pet supplements!  You can learn more about the supplements here.
Looking for more posts about pets? Check these out!
SaveSave
SaveSave
SaveSave
SaveSave
SaveSave
This is a sponsored conversation written by me on behalf of NOW Pets. The opinions and text are all mine.