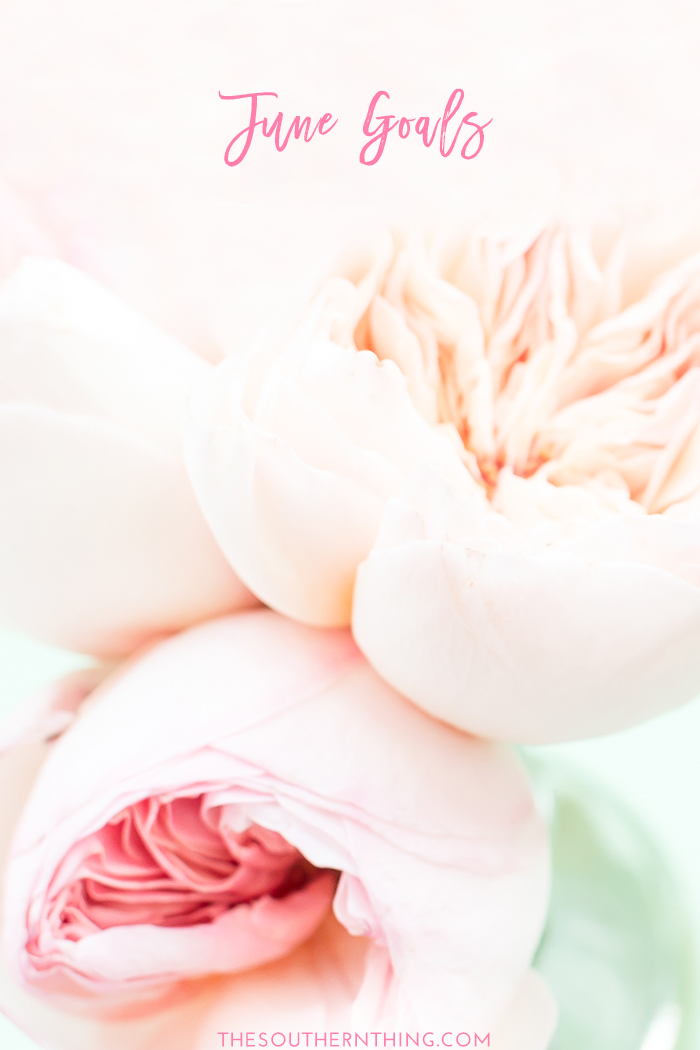 I can't believe we're already almost a full week into June, but that's totally fine by me!  I'm still counting down to August 31!  All of this house building stuff has been keeping me busy, so time has flown by lately.  I'm happy to report I've accomplished my May goals, with the exception of the house selections still in progress, but that won't be ending for a while anyway!  Here's what's on my list this month for June:
DECLUTTER
When we moved back to Louisiana from Dallas last year, we decluttered and threw away a lot of stuff we no longer needed.  Since then, we have accumulated more stuff that I know we don't really need.  I want our new home to be as clutter free as possible, so I'm hoping to get rid of a lot of stuff prior to our move in date.  We have a lot of wedding decor I've been planning to sell but never got around to, so I plan on starting there.  No need for that stuff to make the move with us.
CREATE A VISION BOARD
Once we move into the new house, the plan is to basically replace every piece of furniture we own.  I've been shopping around to get ideas of what I want, but I'm still having a hard time putting my style together.  I'm a mix of modern (think Z Gallerie) and shabby chic, so I really think a vision board will help with my house goals.
EAT CRAWFISH ONE LAST TIME
I really don't have to remind myself to do this because I'm basically obsessed with crawfish haha!  The season is unfortunately almost over, so I know if I don't get my fix one last time I'm going to struggle! Why are they so good!?
BE MORE ACTIVE OUTSIDE
I spent a lot of time outdoors exploring while in St. Croix and it reminded me how much I love constantly doing things and moving around.  I'm the type of person that would much rather be doing something outside than sitting at home watching TV on the weekends, so I'm definitely inspired to try something new.  Perhaps trying a new bike trail would be fun!  All of my weekends lately have been consumed with house stuff like picking paint colors, lights, cabinets, etc, so I'm thinking a much needed break from house duties is necessary!
BATCH WRITE POSTS
I need to get better at batching my work, as I think this will save a lot of time.  I usually shoot and write one post at a time and that takes hours per post, but if I could get multiple posts prepped and shot all at once, it will save some time depending on the type of post.  Food recipes are trickier though, since they usually require a lot more prep time.  I'm going to work on this, because right now I'm struggling to find extra time!
What are you working on this month?  Share your June goals below!