This coffee cake balls shop has been compensated by Collective Bias, Inc. and its advertiser. All opinions are mine alone. #LatteMadeEasy #CollectiveBias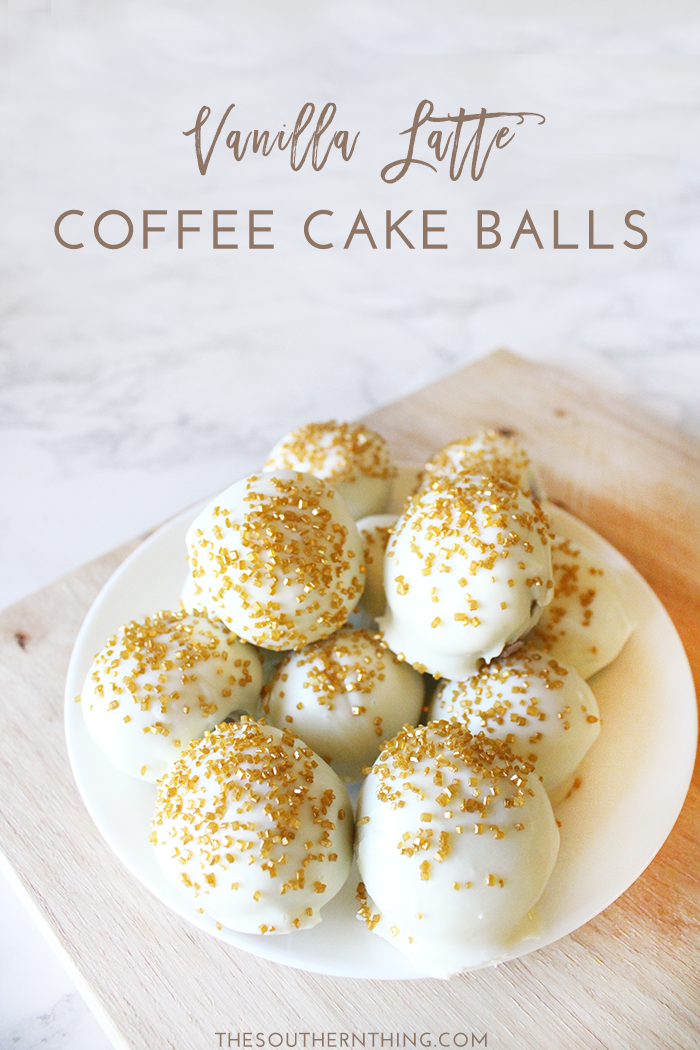 I'm guessing by the title of today's post, you're either here because I had you at the words coffee or cake, or maybe even both.  I don't blame you my friend!
I'm the coffee loving type, meaning I'll eat or drink basically anything flavored with coffee.  I also feel the same way about cake.  I've never met a cake I didn't like!  Put the two together and you've got heaven on a plate, or more like coffee cake balls!
If you're a coffee lover like me, I advise you keep scrolling and reading because I promise you won't want to miss this.
With Mother's Day being right around the corner, this vanilla latte coffee cake balls recipe comes at the perfect time to treat mom!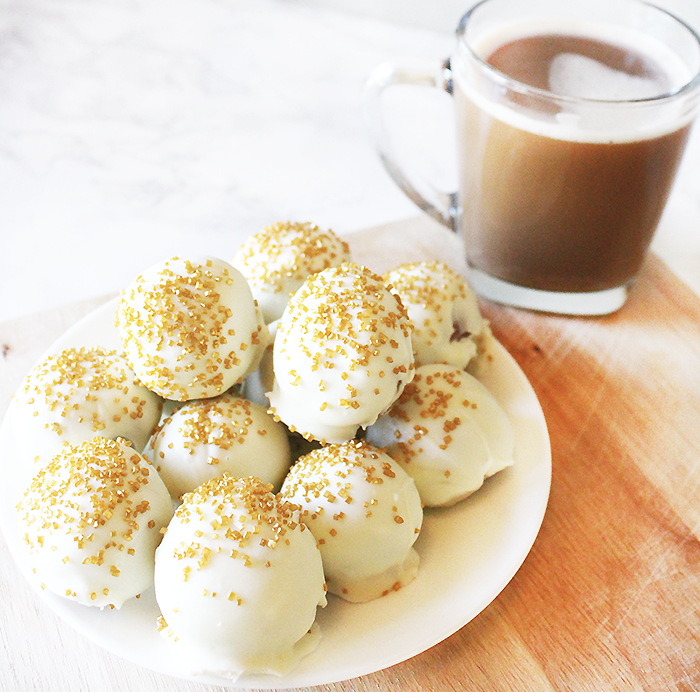 First up, let's talk about good ole coffee, shall we!?  Raise your hand if you love lattes!  If your hand is raised, you can put it down now, because you're going to need it to sip on your next favorite latte after reading this!
Now let's be honest, lattes are amazing, but they aren't exactly the easiest thing to make.  I'm pretty sure in the past I've messed up more than I've done correctly.  Frothing isn't for everybody, but that's okay because it's not even necessary anymore!
With this easy hack I'm about to show you, you'll be able to serve mom an amazing homemade latte she won't forget on Mother's Day morning!
Now you can make your own lattes at home in 3 easy steps.  Don't believe me?  Just watch!
International Delight® One Touch Latte™ makes it possible.  You can get 7 lattes out of one can, making it a great value for turning everyday coffee into a delicious at-home latte! It sweetens, creams, flavors, and froths!  All you do is brew your cup of coffee as normal, then follow these 3 simple steps:
3-STEP LATTE:
Step 1:  Fill cup 2/3 with coffee to leave room for froth.
Step 2:  Shake the One Touch Latte™ can.  I use vanilla, but it also comes in caramel & mocha.
Step 3:  Press and hold the can above the coffee for 5-7 seconds and enjoy!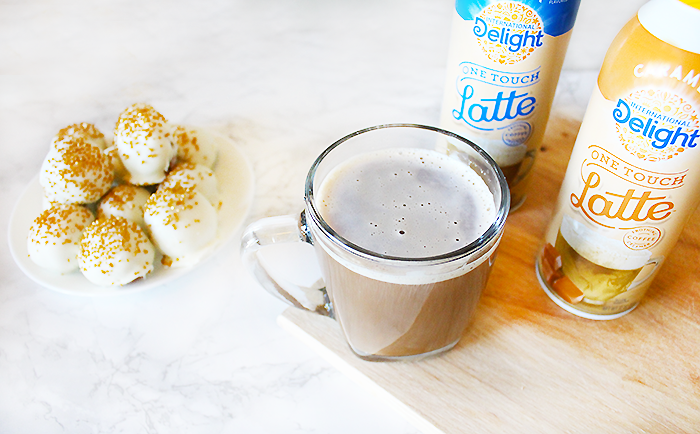 Is your mind blown!?  Seriously how cool is that!?  I'm obsessed with how easy it is to make a latte now!
Now for my coffee and cake lovers, get ready to pin this recipe!  These vanilla latte coffee cake balls are the perfect dessert to accompany your freshly brewed latte. Grab the recipe below!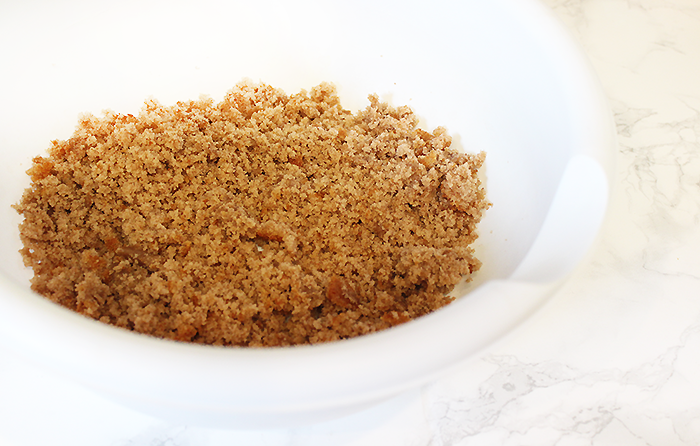 VANILLA LATTE COFFEE CAKE BALLS:
Cake Balls Ingredients:
– 1 whole coffee cake (see recipe below)
– 1 package cream cheese
– White chocolate candy melts
– Sprinkles for topping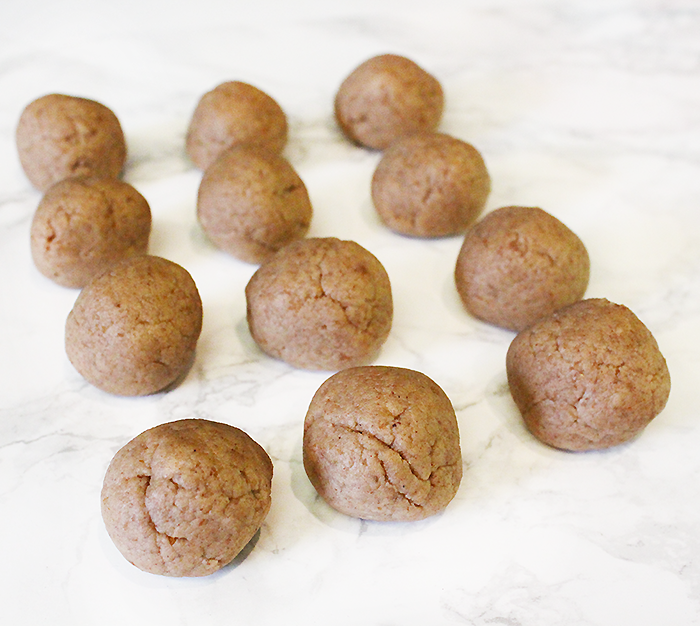 Coffee Cake Ingredients:
– 3 cups flour
– 1 1/2 cups milk
– 3/4 cup sugar
– 1/3 cup melted butter
– 2 eggs
– 1 tbs. grounded coffee powder
– 1 tbs. International Delight® One Touch Latte™
– 1/4 tsp. salt
– 4 tsp. baking powder
– 2 tsp. vanilla
– 1 tsp. cinnamon

Instructions:
Step 1:  Combine all ingredients for coffee cake mix & bake in an 8×10 dish at 350 degrees for approx. 30 minutes.  Once cake is done, set aside and allow to cool.
Step 2:  In a mixing bowl, deconstruct cake into tiny crumbs, then mix with cream cheese.
Step 3:  Roll cake and cream cheese mixture into 1 inch balls, then place on parchment paper.
Step 4:  Freeze coffee cake balls for approx. 15 minutes.
Step 5:  Remove cake balls from freezer. Individually dip cake balls into candy melt until fully coated.
Step 6:  Place on parchment paper, then immediately top with sprinkles.
Step 7:  Place coffee cake balls into freezer again and allow to cool for about an hour.
Step 8:  Keep refrigerated, serve, and enjoy!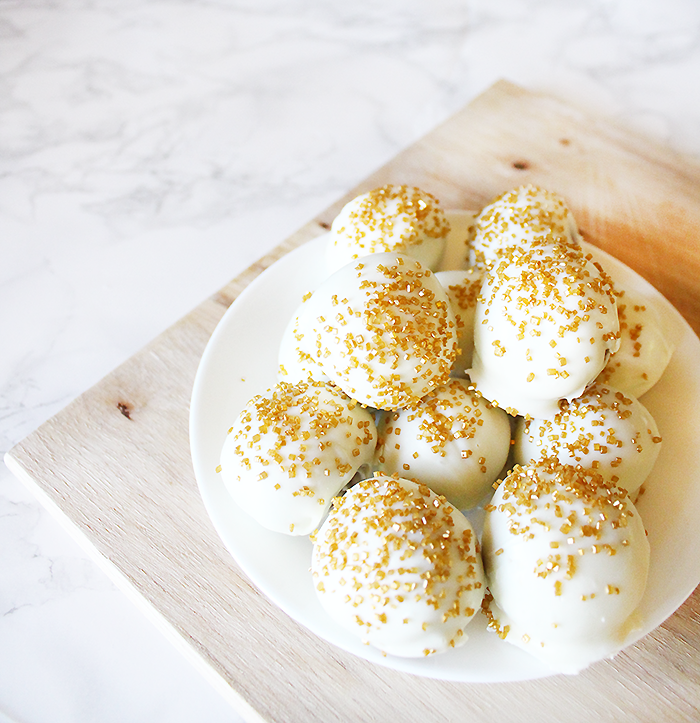 Do I have you craving cake and coffee yet!?  I don't know about you, but I know what I'm having for dessert later!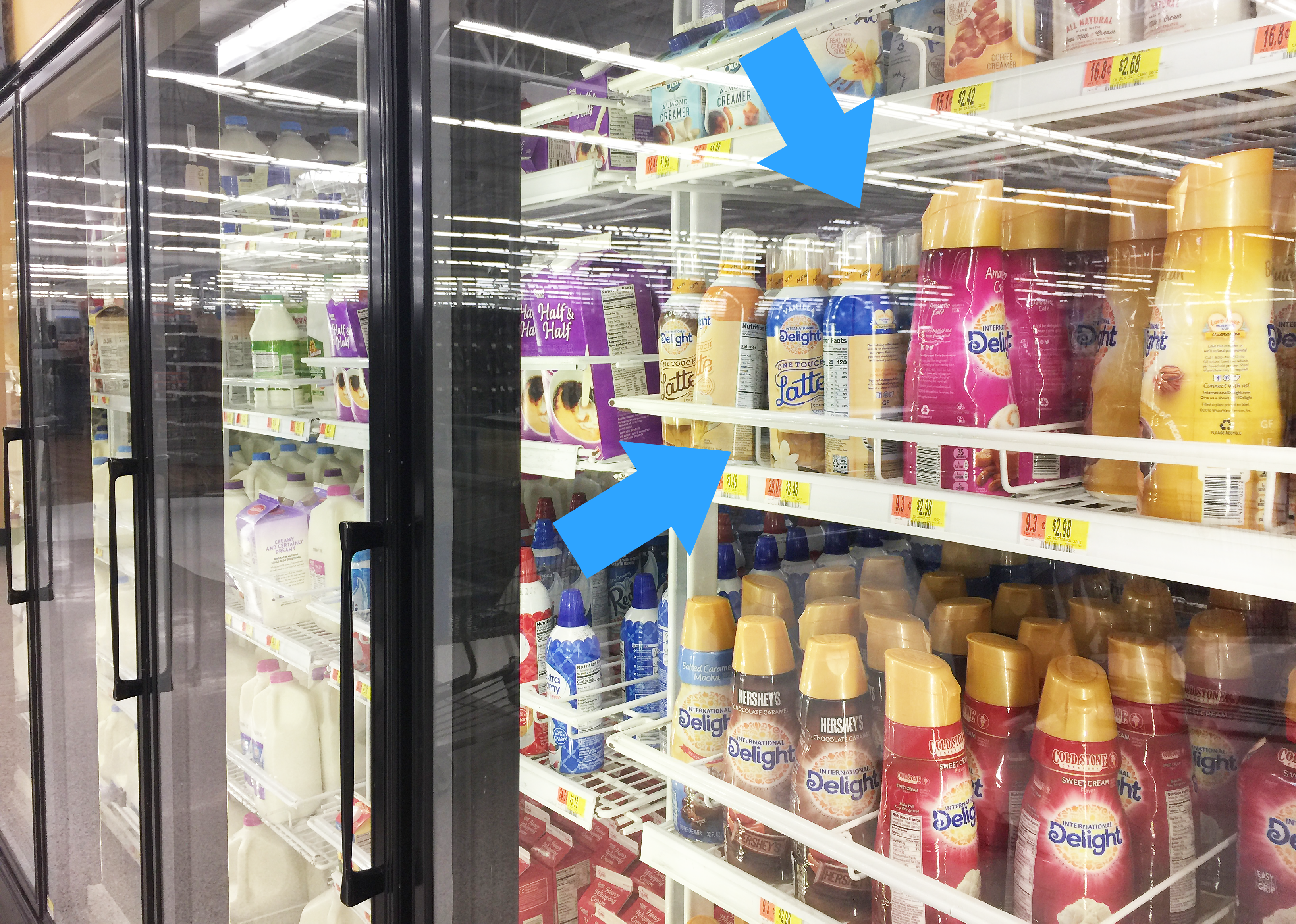 PS- You can grab all the goodness from this post at Walmart! If you're as intrigued as I am about that crazy easy latte, check out the video below!