Hey y'all!   Long time no see!  I'm sorry for going silent over here in blogland while I was in St. Croix, but I must admit it was nice being a little disconnected and having time to relax.  It was a much needed vacation to say the least!  For those of you that followed my island adventures on Instagram and  IG stories, I hope you enjoyed!  I tried to capture the beauty of the island as best as I could, despite the spotty and lack of phone service in areas.  If you enjoyed that, stay tuned because I have a full blog post all about St. Croix coming for ya soon!
Last month I made an exciting announcement about Chris and I building our first home.  Well, we're finally starting to see significant progress with the house and things are beginning to move along according to schedule.  I figured I'd jump on in and give y'all a little update on the progress that's been made since my first announcement!
Here's a timeline of events:
April 12, 2017 – We were still eagerly awaiting for the slab to be poured!  This is what our lot looked like in preparation for the slab!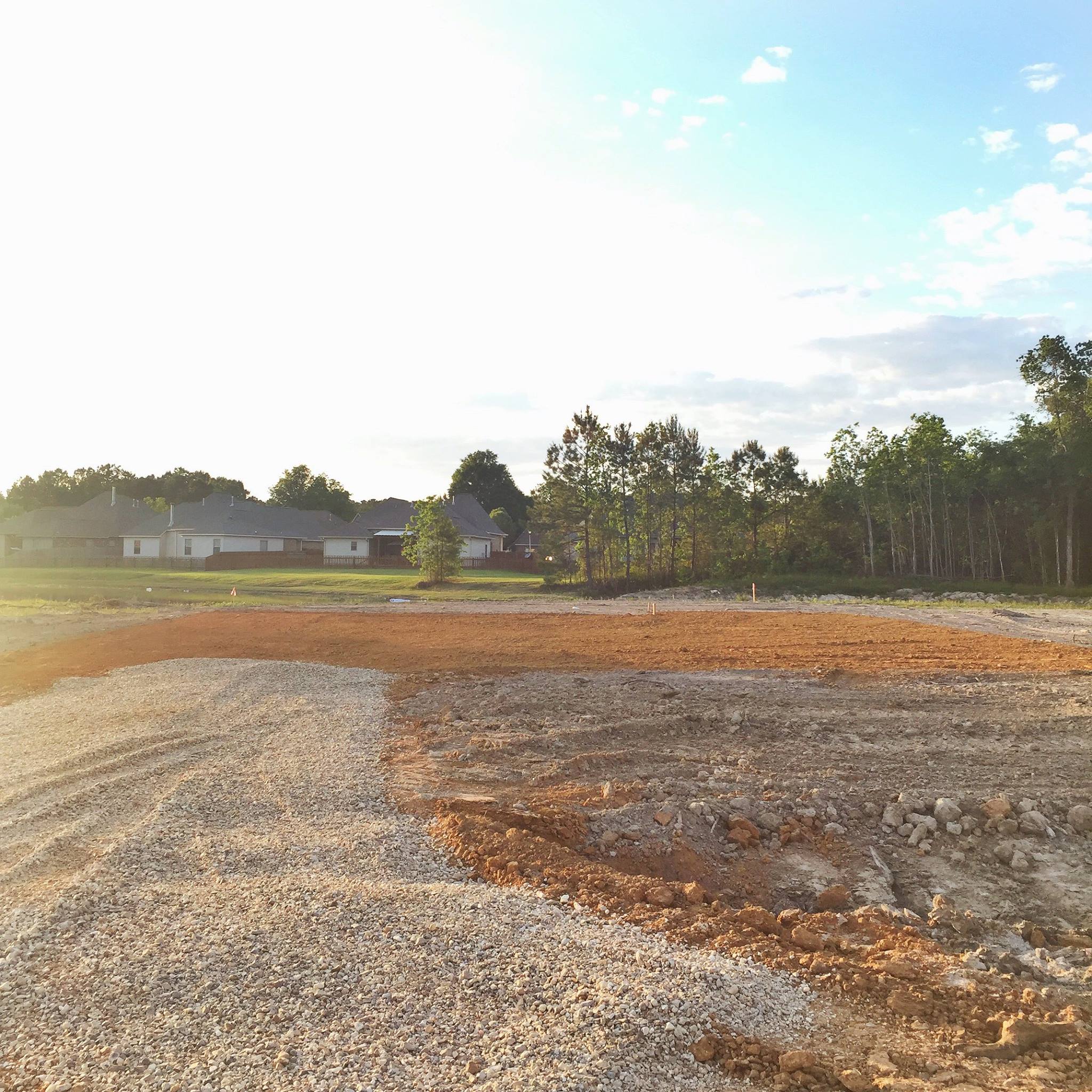 May 2, 2017 – They finally broke ground! Still waiting for the slab!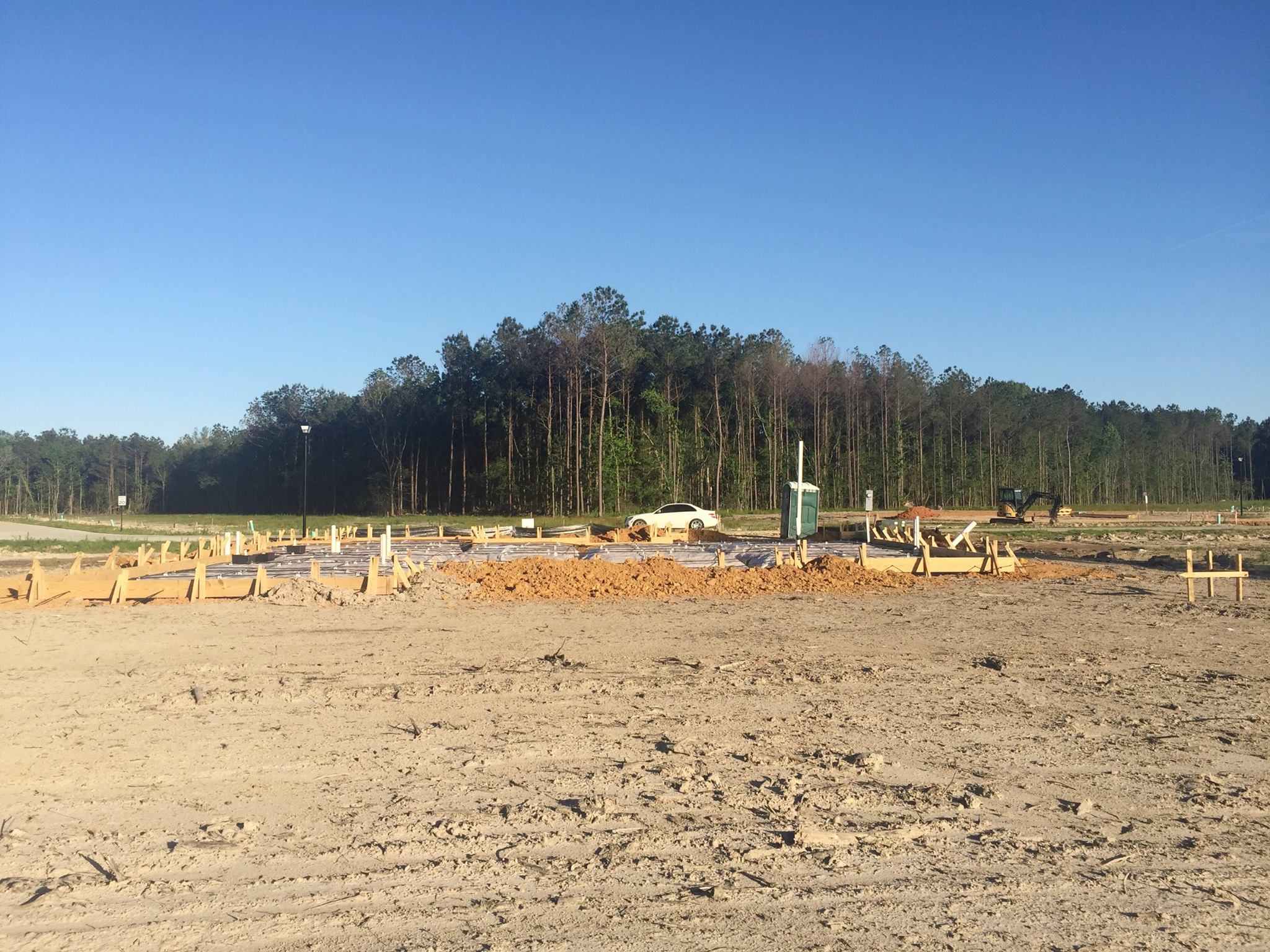 May 5, 2017 – The slab was poured!  It's hard to picture a 4 bedroom house on here!  Everything looks so tiny until the walls go up!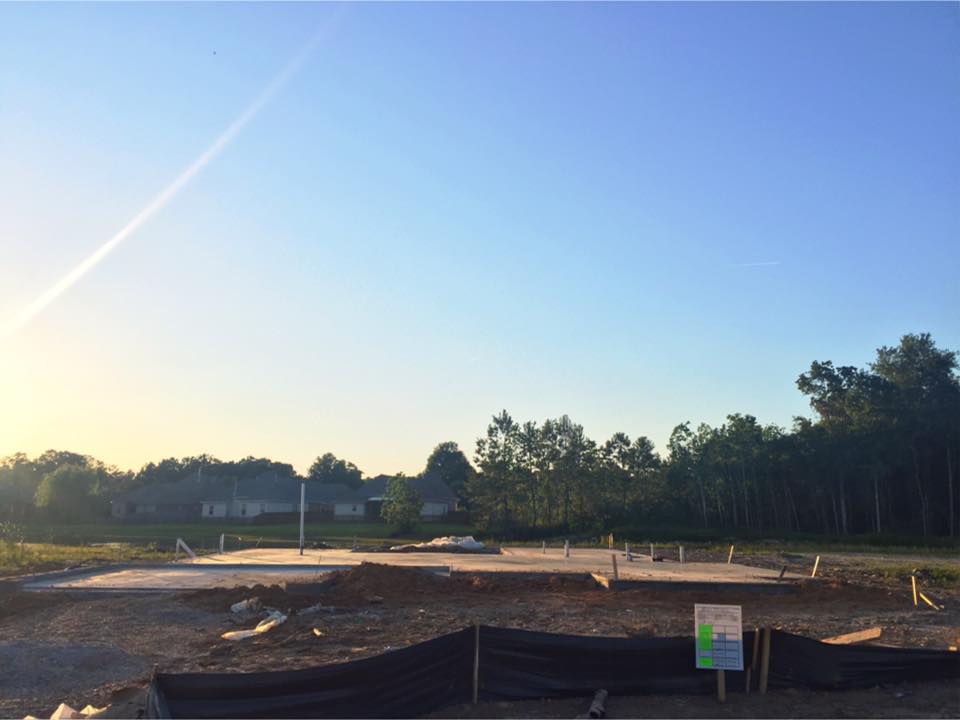 May 11, 2017 – They finally started framing!! This was the day before Chris and I left for St. Croix, so we drove by to check out the progress before we left.  We weren't sure what to expect, and part of me thought it would possibly look like a whole framed house.  We pulled up to a measly handful of boards standing- haha! We knew we'd be in for a big shocker once we returned from St. Croix after being away for 11 days!
May 22, 2017 – We didn't get back from St. Croix until very late, so we waited until the next day to check the progress.  WE FINALLY HAD A HOUSE!! I couldn't believe how far it had come along while we were gone!!  Here's a little peek!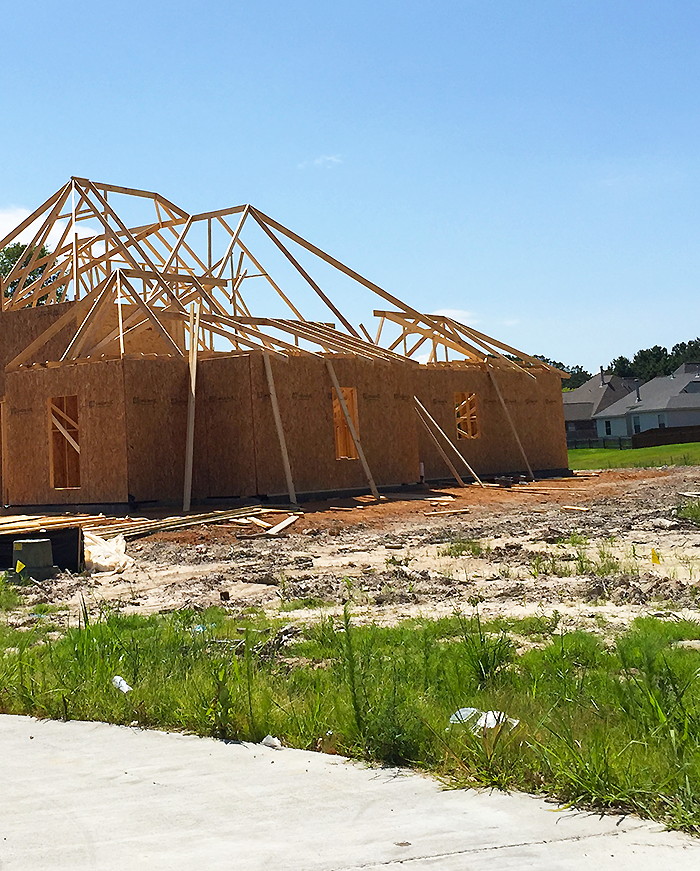 What's next – If the weather behaves, they should be done framing this week! Fingers crossed!   Next will be the plumbing and the roof, and then it should be smooth sailing from there! We've been going back and forth on our selections for everything inside the house, aka the fun stuff, so once we have a final decision I'll share my vision for what the inside is going to look like.  Stay tuned, that's the best part!
Your turn – Ok y'all, I am in desperate need of your help!  I'm the most indecisive person in the world, and I know these are all pretty similar, but could you help a girl out!?  I can't decide which light fixture I want for the dining room.
To help you visualize, we will have light gray walls throughout the house, light grayish floors, the kitchen will have white shaker cabinets with most likely marble countertops, and the pendant lights above the island and the cabinet hardware will be light brushed gold.  Our couch is a very light tan/off-white, and the rest of the furniture and decor in the house will be light grays, whites, and neutral creams.  So… which one should I go with!?  Let's have a vote!!  Tell me in the comments please!


#1 is a light washed oak color around the frame, the beads on the bottom are white, and the chain at the top is black (my only reservation is the black chain being too dark, but I don't know, it could look good!)
#2 and #4 are from the same line, so the color is the same- a sterling silverish gold.  The beads are clear and brown toned.
#3 color is called silver quartz, which is kind of like an antiqued silver and the beads at the top are a grayish wood.
So… which one is your favorite!?