Disclosure: This shop on post workout recovery tips and how to relieve pain naturally has been compensated by Collective Bias, Inc. All opinions are mine alone. #StopPainNow #CollectiveBias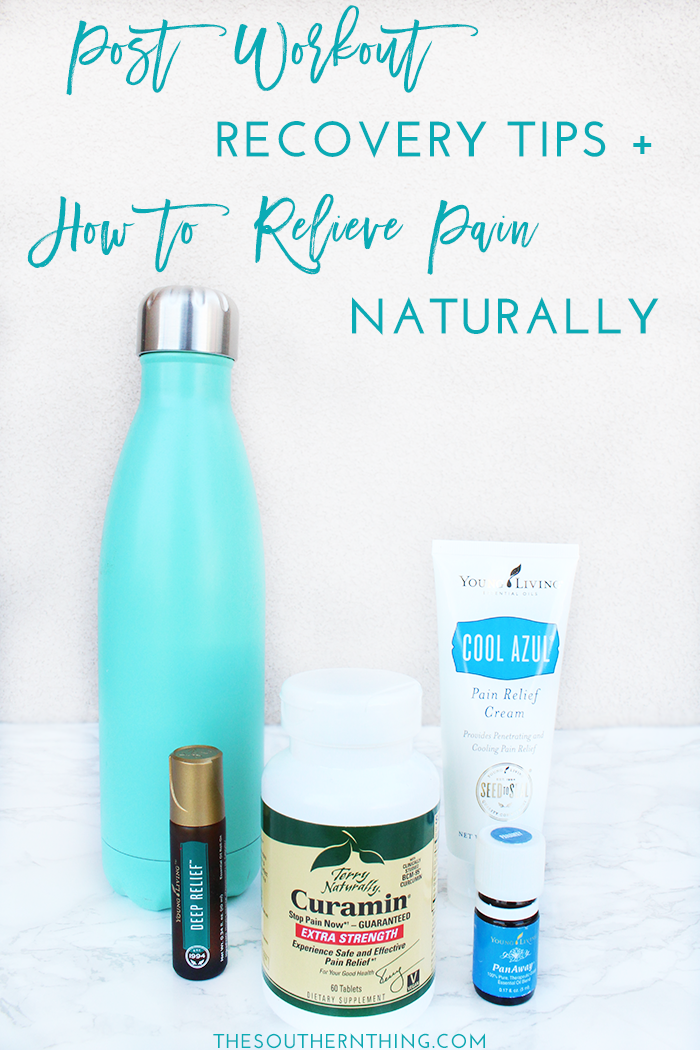 I may only be 27 years old, but sometimes I feel like those numbers are flipped.  27 going on 72, or at least it feels that way more often than I'd like!  Pain is exactly that- a pain to deal with!  For me, it's present on days when I'm not doing any physical activity and it's also accelerated after I work out, but I refuse to let it stop me.  I'm not much of a fan of long-term prescription medications that only mask a problem and come with a bunch of side effects, so I tend to stay away from that route.
Instead, I focus on ways to relieve pain naturally.  That, combined with a few tried and true post workout recovery tips help me tremendously.  If you suffer from any type of reoccurring unwanted pain, hopefully what I'm sharing today that has worked for me can work for you too!  These tips can help accelerate your post workout recovery and target daily pain naturally.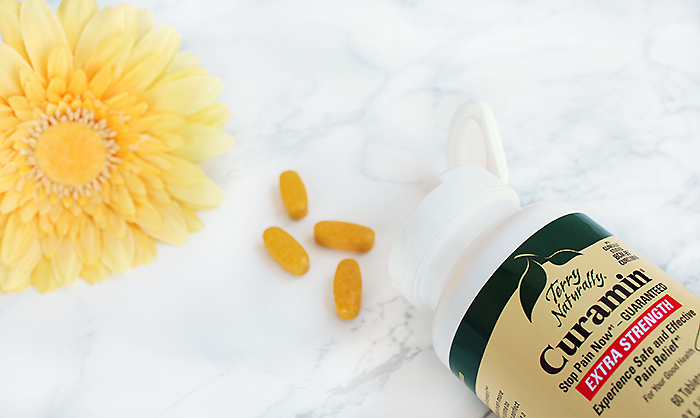 POST WORKOUT RECOVERY TIPS + HOW TO RELIEVE PAIN NATURALLY:
1.  Stretch after a workout
One of the most important parts of working out is stretching.  A lot of people begin a workout by stretching to warm up, but just as important as stretching before a workout to prevent injury is stretching after a workout.  Stretching after a workout helps reset your body to its natural position and posture, which can help reduce muscle soreness and fatigue later on.
2.  Stay hydrated
Water plays a vital role in major key processes throughout your body, and it's just as important when it comes to working out.  A well hydrated body has more power to repair damaged muscles after physical activity.   Be sure to hydrate before, during, and after a workout to avoid dehydration. Some of the side effects of dehydration include headaches and muscle cramps.  If you suffer from daily chronic pain, dehydration may amplify your symptoms and make you feel worse.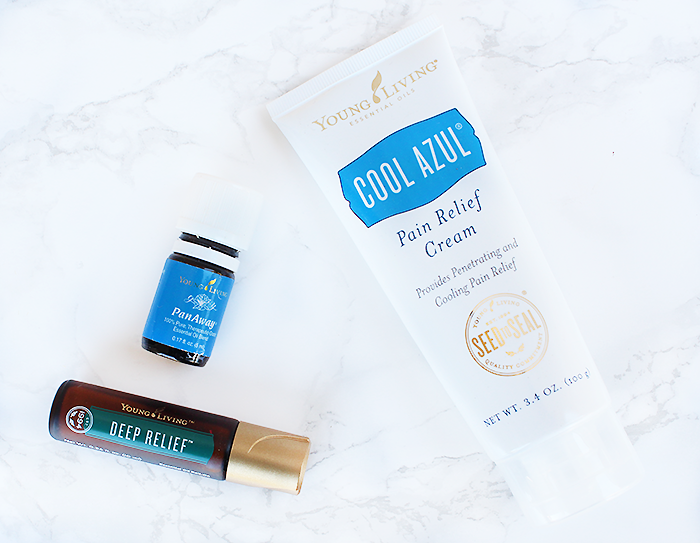 3.  Stop pain in its tracks
If you know you're prone to pain after working out, or just suffer from daily chronic pain, then you may want to consider a natural pain reliever.  I personally use Curamin® Stop Pain Now as an oral supplement to stop pain since it's a safe, effective, non-addictive herbal formula.  It's different from over-the-counter pain meds and prescription drugs that can sometimes have negative side effects. What I like most about Curamin® is that it doesn't just mask occasional pain, it gets to the source and stops it.  It has been voted #1 for pain relief, and for good reason!
4.  Massage sore muscles
Massaging sore muscles after a workout can help in recovery by loosening the muscles and decreasing inflammation.  Studies have proved that a post workout massage can help in muscle recovery.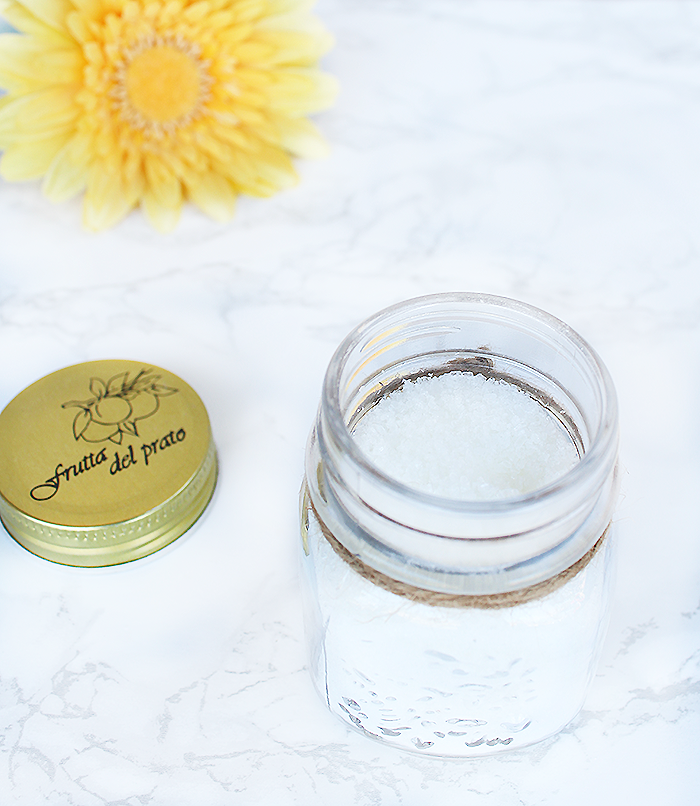 5.  Soak in epson salt
A relaxing way to relieve pain naturally and accelerate post workout recovery is to take a daily epson salt bath.  Not only is soaking in the tub relaxing, the magnesium in epson salt is beneficial to your muscles and helps relieve aches, pain, and soreness.
6.  Apply essential oils
In addition to using Curamin® as an oral supplement for pain management, I also love using essential oils topically as an effective way to relieve pain naturally.  My favorite essential oils for natural pain relief are Deep Relief, Panaway, Valor, and Copaiba.  All of these essential oils work to fight inflammation and give almost immediate relief.  I also like to apply Cool Azul pain relief cream and this DIY essential oil pain cream.  If you're interested in learning more about essential oils, check out Essential Oils 101: A Beginner's Guide to Essential Oils.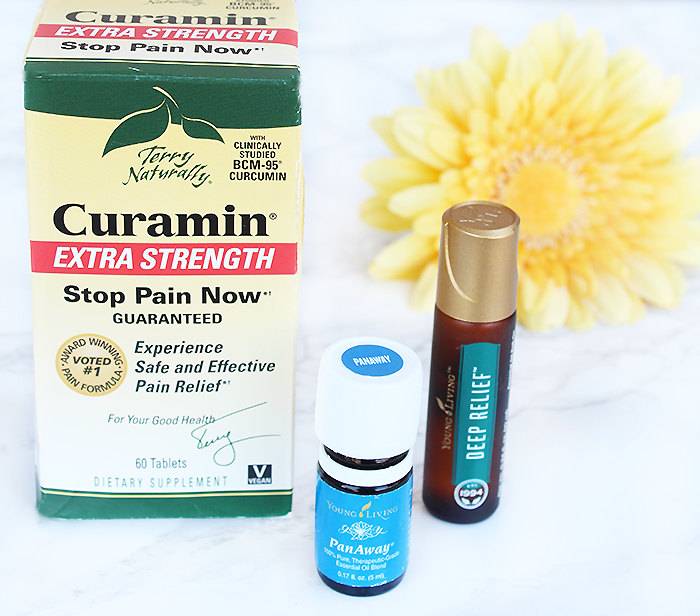 If you're interested in trying Curamin® for safe pain relief, you can most likely find it at your local health food store. My local Whole Foods had it in the supplement aisle. Find it in your area with this store locator.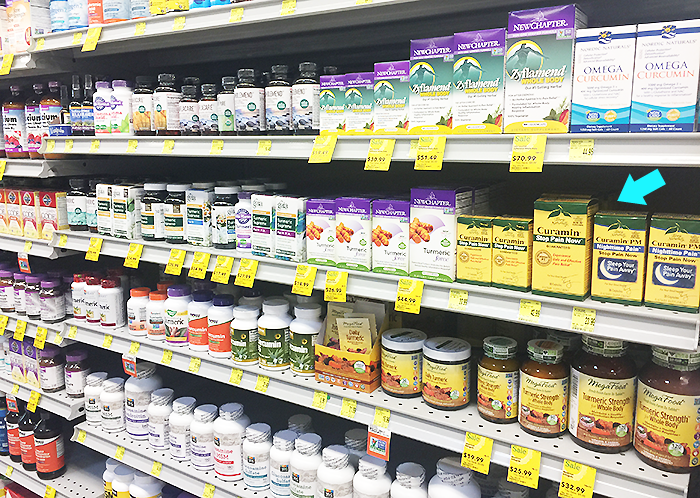 Do you suffer from post workout or daily pain?  Feel free to share your post workout recovery tips and any ways you relieve pain naturally in the comments below!
The information, advice, statements, and testimonials made about the essential oils, blends, and products mentioned on this web site have not been evaluated by the United States Food and Drug Administration (FDA).  Information presented is for learning purposes only.  The information on this site and the products listed are not intended to diagnose, treat, cure or prevent disease, nor are they intended to replace proper medical help. It is always recommended to consult with a healthcare professional before starting any regimen or making any changes to a medical routine.  Testimonials are based on individual results and do not constitute a guarantee that you will achieve the same results. What works for one may not work for another.