This bacon bar tutorial is a sponsored post written by me on behalf of Smithfield.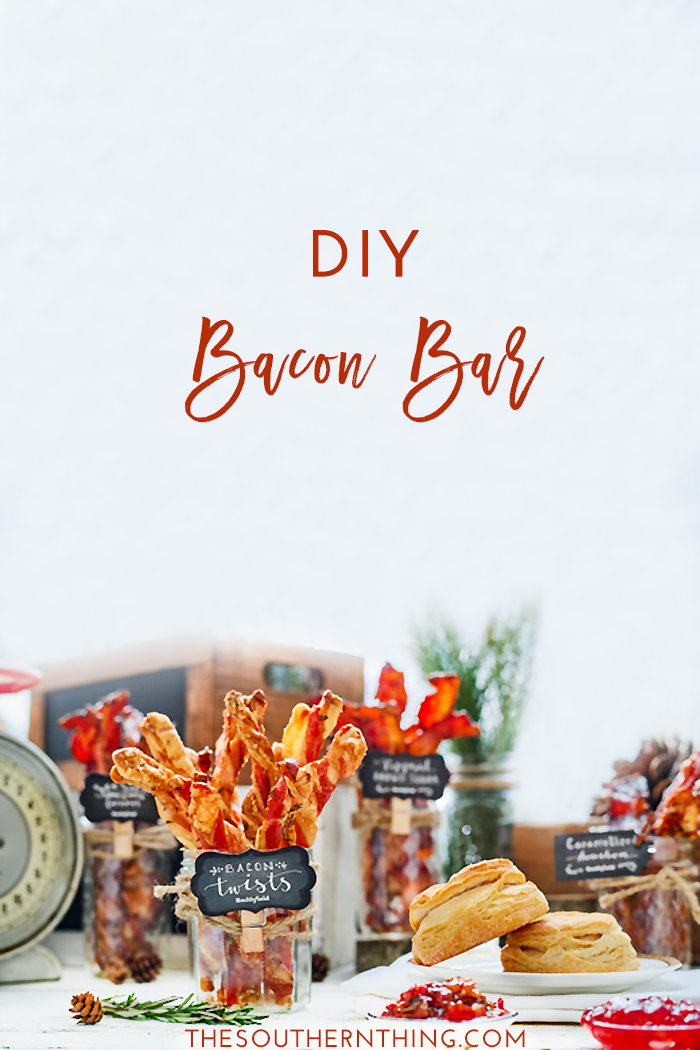 Chances are if you're reading this post then you're a bacon lover!  If so, you're in the right place because today I'm sharing what a bacon lover's dreams are made of:  a DIY bacon bar tutorial!  Are you drooling yet!?  Can you smell the bacon!?  Smithfield has created a new and delicious twist on entertaining this season that you can recreate at home and I can't wait to show you how easy it is! This bacon bar is perfect for holiday entertaining because really, who doesn't love bacon?  Read on to see how to recreate this bacon bar, snag some bacon desserts and other tasty recipes, and enter to win bacon for a year.  Yes, you heard that right!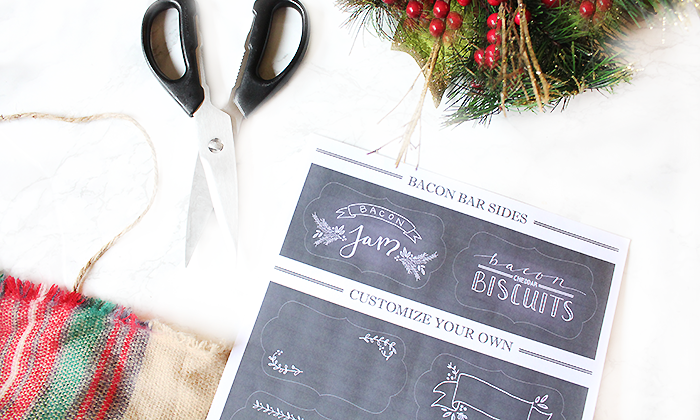 HOW TO CREATE A BACON BAR:
1.  Choose your bacon
First things first, in order to create a DIY bacon bar, you'll need some bacon!  This can be anything from original bacon, to thick cut, applewood, or peppered.  The more variety you have on your bacon bar, the better!
2.  Print labels
Smithfield is the mastermind behind this bacon bar and have made it super easy for you to recreate. You can print ready made bacon bar labels here!  All you need is some thick card stock for printing, scissors for cutting, and twine or a small clothespin for attaching your label to a bacon creation.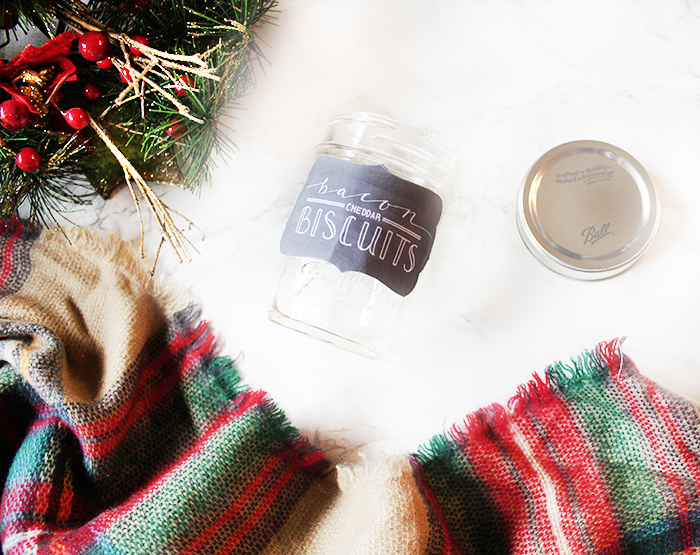 3.  Add sides
Sides such as bread, muffins, and biscuits are all great options to add.  The more carbs the better!  These additions are great for dipping.  Speaking of dipping, why not add some bacon infused sauce!?
4.  Add dipping sauce
You can't go wrong with a variety of sweet, salty, and savory dipping sauces!  This cherry bacon jam would be perfect for dipping with bread and biscuits!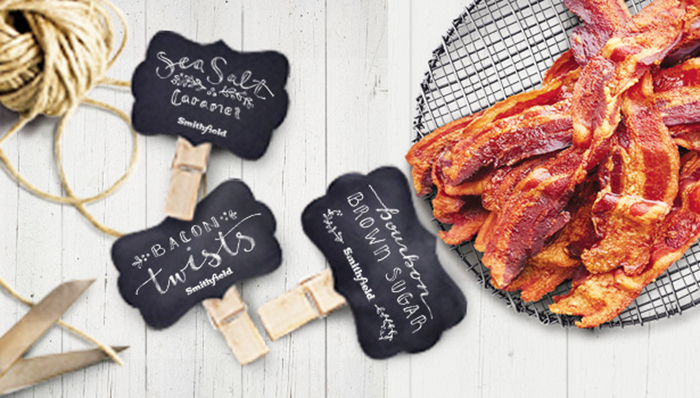 5.  Add bacon recipes
When you're creating a bacon bar for holiday entertaining, the more bacon the merrier!  Bacon desserts like sea salt caramel bacon, bourbon brown sugar bacon, and bacon twists are sure to wow guests!  All of the recipes for these delicious bacon desserts can be found here!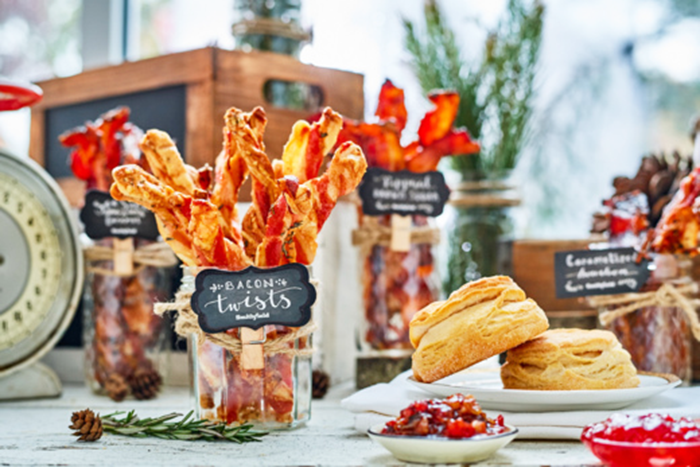 Will you be entertaining for the holidays?  If creating a bacon bar is on your to-do list, be sure to visit this site for printable labels, decor ideas, and recipe inspiration for a personal touch!
Love bacon?  How's winning some for a year sound!? Enter the giveaway below for your chance to win one (1) Smithfield "Bacon For a Year" coupon booklet!
This is a sponsored post written by me on behalf of Smithfield.
a Rafflecopter giveaway