This shop has been compensated by Collective Bias, Inc. and its advertiser. All opinions are mine alone. #EggcellentTreats #CollectiveBias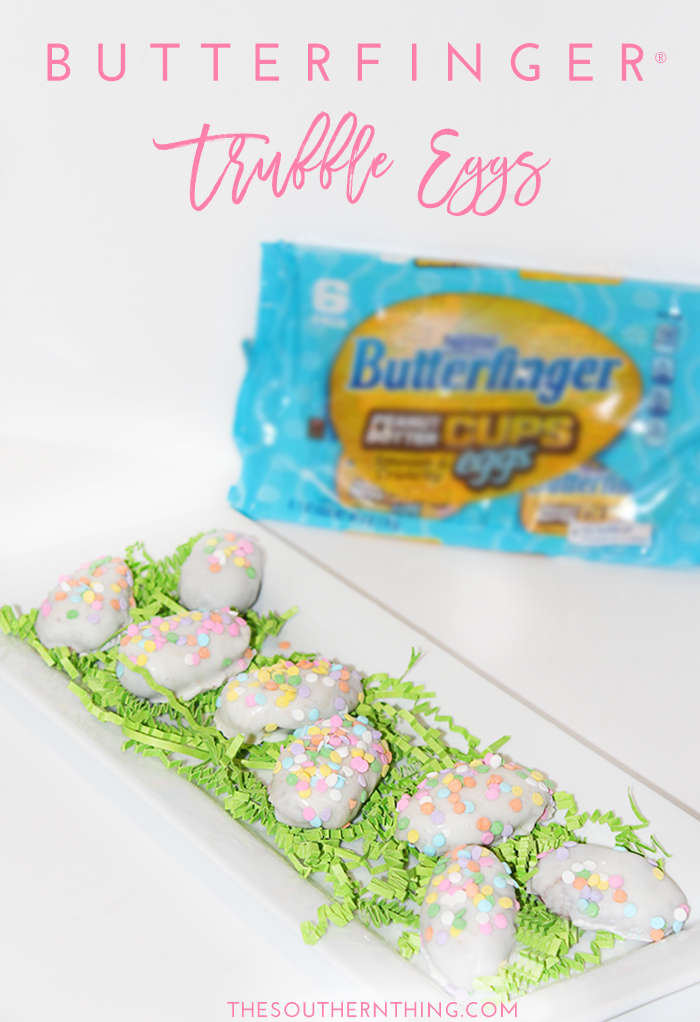 If you're on the hunt for Easter dessert ideas, then this is the post for you!  Heck, it doesn't even have to be Easter to enjoy these BUTTERFINGER® truffle eggs, because all you really need is a love for peanut butter and chocolate! So whether you're planning your weekend celebration or just want to try your next favorite truffle, I encourage you to pin this now and be sure to try later.  You'll thank me!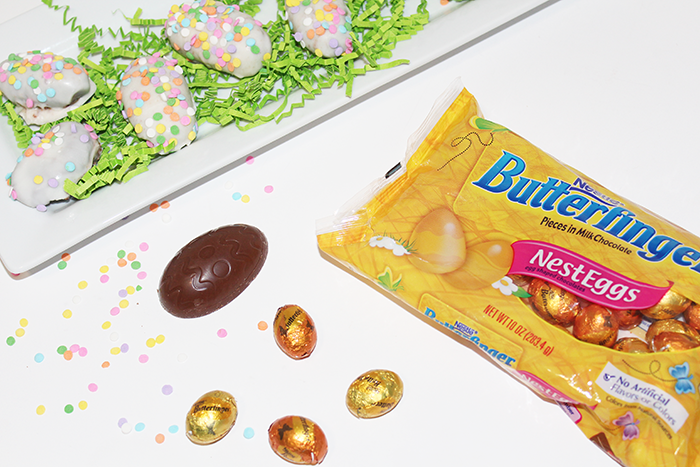 WHAT YOU NEED:
11 oz. bag of milk chocolate chips
3 tbs peanut butter
1/2 cup heavy whipping cream
6 pack BUTTERFINGER® Cup Eggs
BUTTERFINGER® NestEggs (10 pieces)
White chocolate candy melt
Sprinkles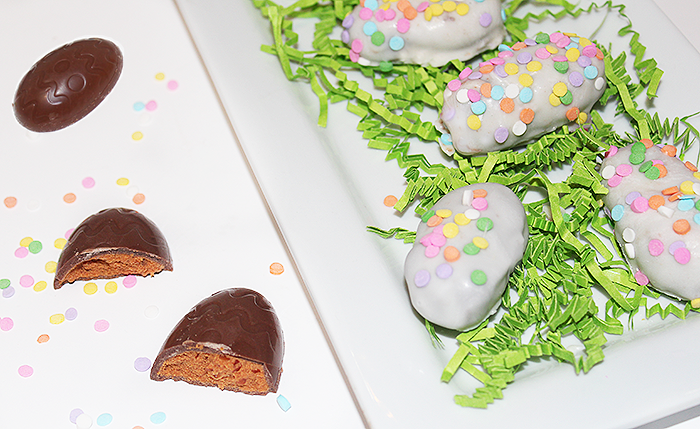 WHAT YOU DO:
Step 1:  In a skillet over medium heat, mix heavy whipping cream and peanut butter until melted and well combined.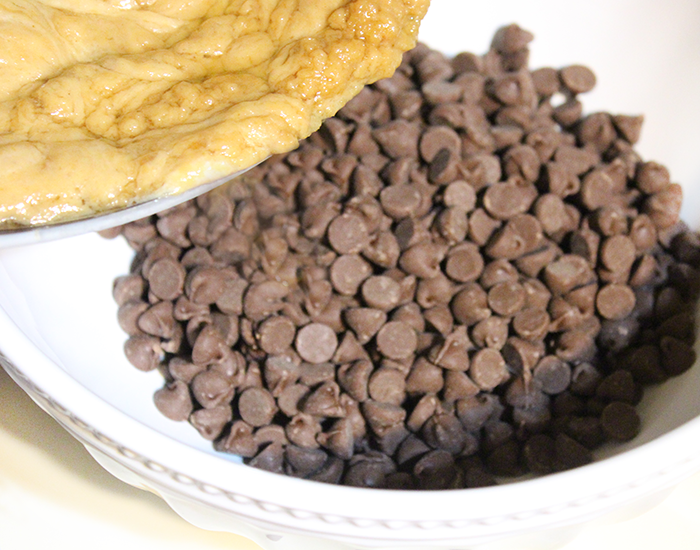 Step 2:  In a seperate mixing bowl, add the milk chocolate chips.  Pour the peanut butter and heavy whipping cream mixture over chocolate chips and stir until chocolate chips are fully melted and mixture is combined.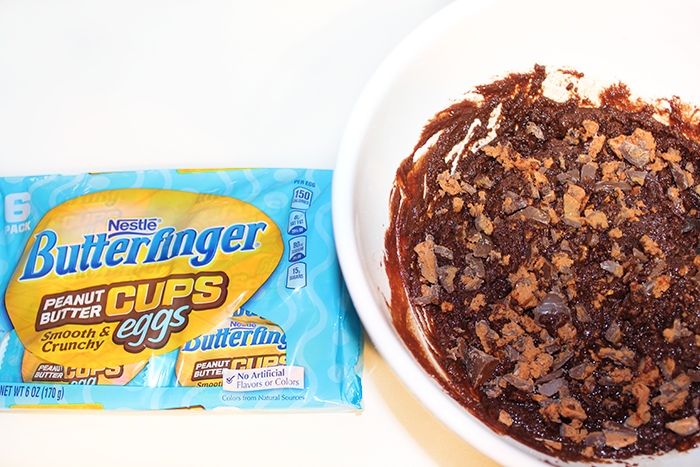 Step 3:  In a food processor, chop up BUTTERFINGER® Cup Eggs 6pk and BUTTERFINGER® NestEggs, then combine into peanut butter, cream, and chocolate chip mixture.  Allow mixture to cool in fridge for approximately one hour until slightly hardened.  Remove mixture from refrigerator, then shape into egg-shaped pieces.  Allow BUTTERFINGER® truffle eggs to cool in fridge again for approx. 15 minutes.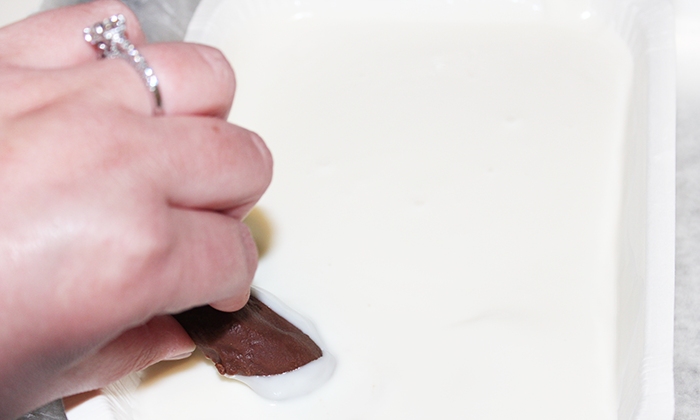 Step 4:  Heat up white chocolate candy melt per instructions.  Remove BUTTERFINGER® truffle eggs from refrigerator, then carefully coat each piece in the melted white chocolate mixture.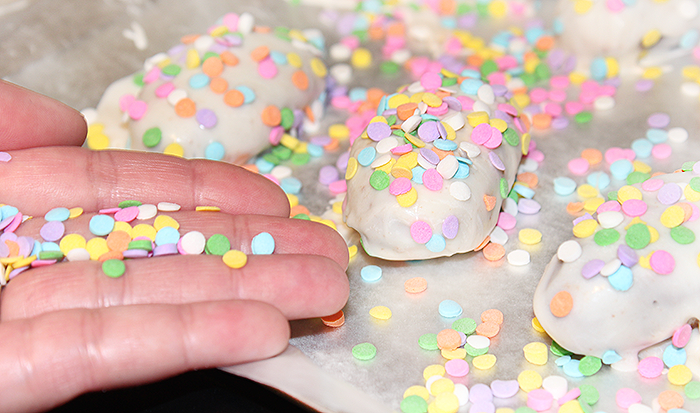 Step 5:  Place candy coated BUTTERFINGER® truffle eggs onto wax paper and immediately decorate with sprinkles.  Allow truffles to harden, then serve or store in refrigerator.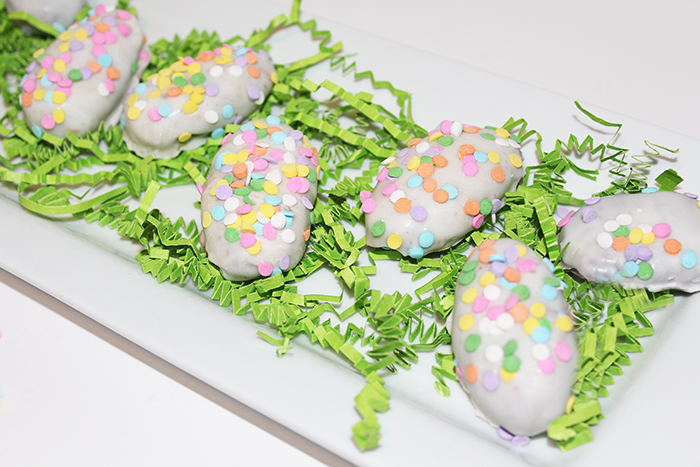 We always have lots of family over, so I like to make bite sized desserts that make enough to feed plenty.  From my experience, you can never go wrong with truffles when entertaining large groups of people!  Truffles also make for a great way to put extra Easter candy to use!  I couldn't refrain from stocking up on candy at Walmart and I'm loving how these BUTTERFINGER® truffle eggs turned out.  I also love how all BUTTERFINGER® products don't have artificial colors and flavors, and have added colors from natural sources.  Yum!  If you're looking for more tasty ideas, check out this Flavorful Moments Pinterest Board!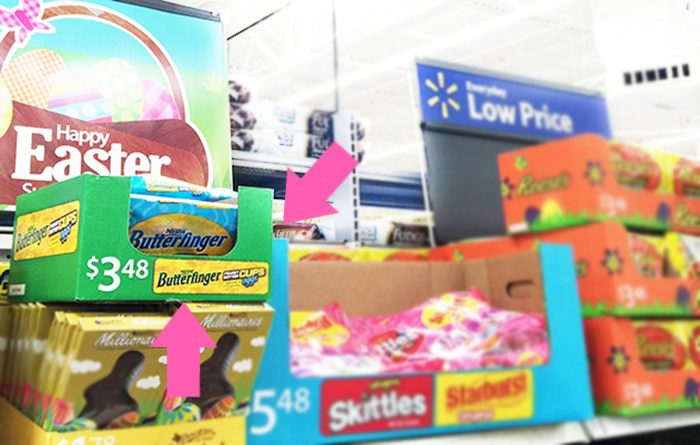 In other news, does anyone else feel like Easter is always a holiday that sneaks up on you?  If you're anything like me, you may not always feel fully prepared for it. I'm trying to get better at this, so I figured I'd share a few tips that have helped:
Tips for Preparing for Easter:
1. Confirm your guest count so you know how much food to prepare.
2. Make a check list to help stay on track so you don't forget anything important.
3. Take advantage of catering and pre made meals.
4. Cook homemade dishes the night before rather than the morning of to reduce stress.
5. Consider a picnic get together for less post-party clean up.
How will you be celebrating Easter this year?  Will you be creating your favorite Easter recipe? Be sure to check out these other items and BUTTERFINGER® recipes for more ideas!