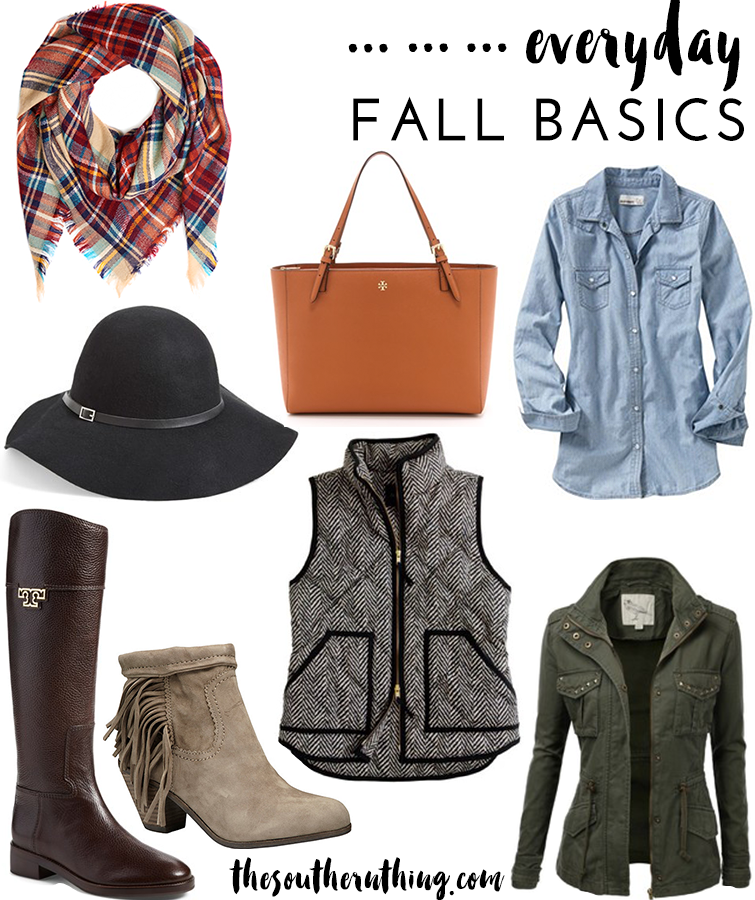 S H O P   T H E S E   L O O K S
There's nothing that beats crisp, cool fall weather and the fashion that comes along with it.  I'm a sucker for all the fall basics, those everyday pieces that can go with just about anything and get plenty of wear. They somehow never seem to go out of style either.  I don't know about you, but I'll probably never be over the blanket scarf and a good puffer vest.
My goal this time around was to get my hands on a utility jacket.  This was one of those things that I saw everywhere and thought looked cute on everyone, but never thought I could pull off.  It's slightly out of my comfort zone, but now that I have one, I love it.  I feel the same about hats too.  Cute on everyone, but maybe not on me, so here's to branching a more out of my comfort zone and trying some new things this fall!
What are your everyday go to fall staples?