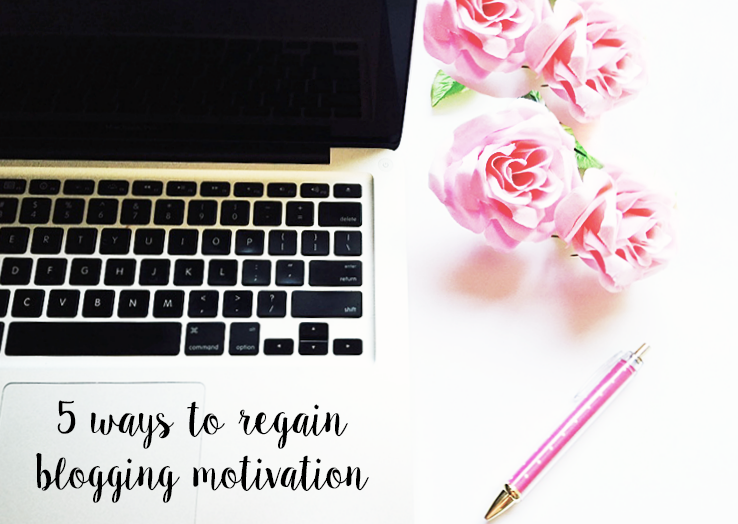 Sometimes the urge to blog comes naturally and sometimes even the thought of writing a blog post is a daunting task.  As bloggers, I think we've all been through the roller coaster of emotions with blogging, especially this time of the year.  The sun's out and we've got summer on our mind.  The last thing we want to do, or for me at least, is waste a perfectly nice day behind a computer screen.  So how do you regain blogging motivation when it becomes the last thing you want to do?  There are a few ways.
1. Take a Break
Out of everything you can do, I really think this is the most important.  Think of it like work.  When you start to get burned out, you know it's time for a vacation.  The longer it takes to get a break, the less you want to be there.  After a nice vacation though, you feel refreshed and ready to take on the world.  Blogging kind of works the same way.  I say this all the time, but whatever you do, your blog will still be there when you're ready to come back.
2. Get a New Look
Maybe you're just tired of your place on the web and feel it could use a facelift.  A new blog design will give a fresh new look and inspire you to want to come back.  A fresh new looks gets you excited for the task.  A new blog design is kind of like new gym clothes.  You may dislike working out, but because you have that new gym outfit, you're actually excited to go for once.
3. Change your Content
If blogging starts to feel like a routine for you, change it up a bit.  Bring in a new blog series or start a link up.  This is a great way to change things up and even gain new readers along the way.
4. Read New Blogs
There are so many blogs out there that you probably haven't seen yet.  Set aside some time to read through a few new blogs a week and make some new blogging friends.
5. Try Something New
A lot of times your content revolves around what's going on in your life.  Trying something new, going on an adventure, or taking a vacation all make for great blog content.
What do you do to regain blogging motivation?