This 5 minute morning beauty routine shop has been compensated by Collective Bias, Inc. and its advertiser. All opinions are mine alone. #SkinEssentials #CollectiveBias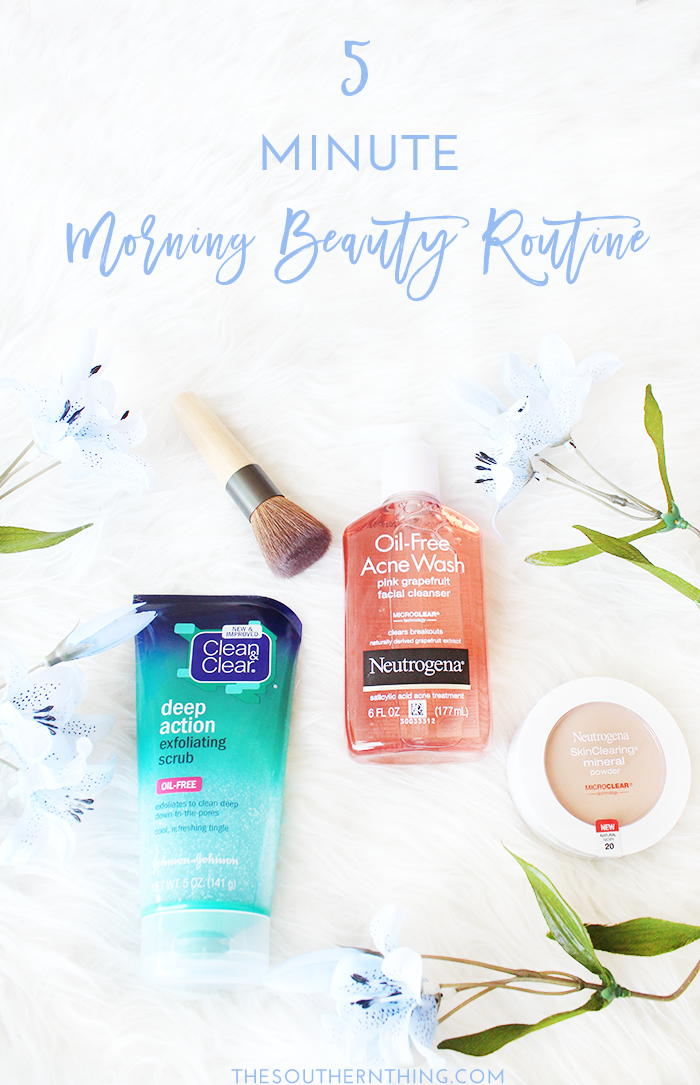 What is it about skin care routines that makes it feel like such a long task!?  I'm asking for a friend.
Joking!  But all kidding aside, I"ll be the first to admit I've had my lazy moments when it came to skin care, with the peak of those times being when I was in college!  Want an extra 5 minutes of sleep instead of getting up to take your makeup off before bed?  Yes please!  Or how about hitting the snooze button one more time rather than refreshing your face before class?  I've been there and done that too!
Thankfully I broke those bad habits really quickly! The first time I experienced a break out from neglecting my face I said never again and became committed to a daily skin care routine.  It was all for the better!
That still didn't change the fact that I'm not a fan of spending 10-20 minutes every morning on my face, so I now look for products that gives results quickly.  The occasional leave on mask is great, but for daily use when I'm pressed for time, I prefer a 5 minute morning beauty routine over anything.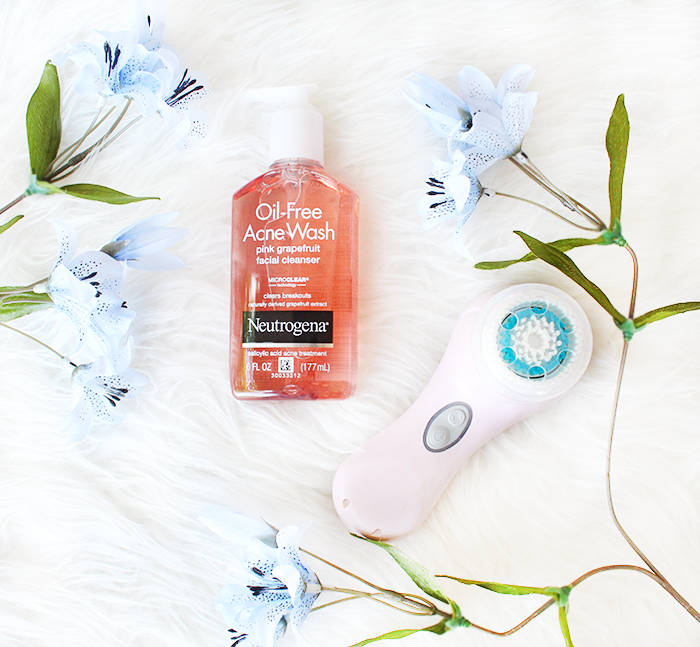 Ladies, if you're about to head back to college, I encourage you to not make the same skin care mistakes I did!
Regardless of how late you get in from a party, or how early your class is the next morning, take the time to give your skin the care it needs- I promise it will thank you later!  Stress from classes will already put a toll on your skin, so any little extra helps.
While you're out shopping for your back to school essentials, don't forget to stock up on your beauty essentials too!
Every weekend in August (Thursday-Sunday to be exact) with the Target Cartwheel app, you can save 20% off any Neutrogena® cosmetics product, or buy 3 Neutrogena® facial skincare products and get a $5 gift card, or buy one Clean & Clear® product and get one 25% off.
You can easily create a 5 minute morning beauty routine with these products.  Read below to see how!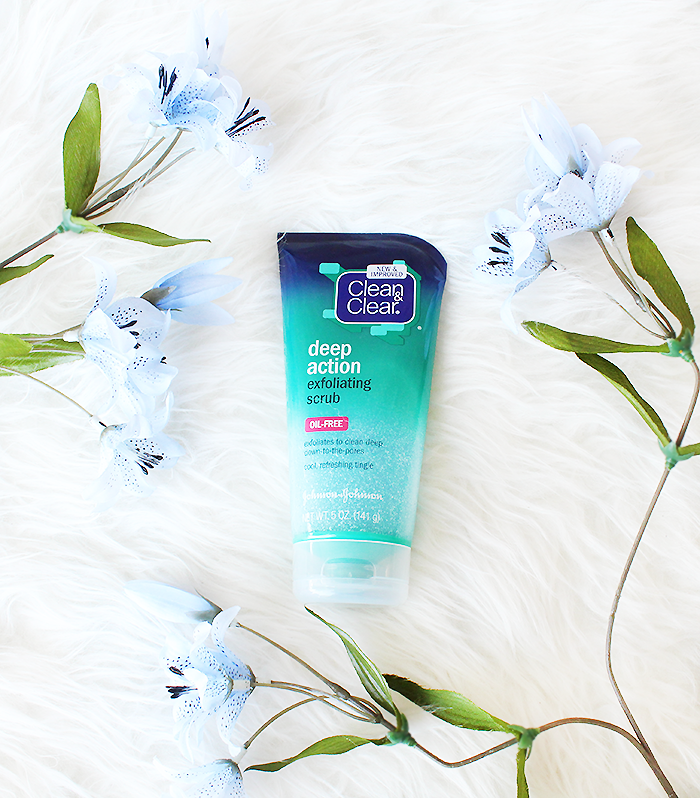 5 MINUTE MORING BEAUTY ROUTINE:
Step 1
Prep face for washing and exfoliating by removing any makeup.
Step 2
With a gentle cloth or cleansing brush, wash your face with the Neutrogena® Oil-Free Acne Wash Pink Grapefruit Facial Cleanser.
This cleanser treats and helps prevent breakouts and blackheads. It contains naturally derived grapefruit extract and is packed with vitamin C, which helps eliminate oil and dirt without over-drying your skin.
Step 3
About 2-3 times per week, alternate your facial wash with an exfoliator, such as the Clean & Clear® Deep Action Exfoliating Scrub.
This scrub cleans pores deep down and gently exfoliates surface skin. You'll feel a tingly, cooling sensation when using this scrub, which lets you know it's working!
Step 4
Follow up with a toner and moisturizer, even if you have oily skin.  Moisturizers are still needed for oily skin types! Gels works best for oily skin in the summer.
Step 5
Continue giving your skin the benefits it needs throughout the day by wearing a thin layer of Neutrogena® SkinClearing Mineral Powder!
This oil-free foundation powder works quickly to treat and help prevent breakouts and is the only powder that cuts through oil and unclogs pores.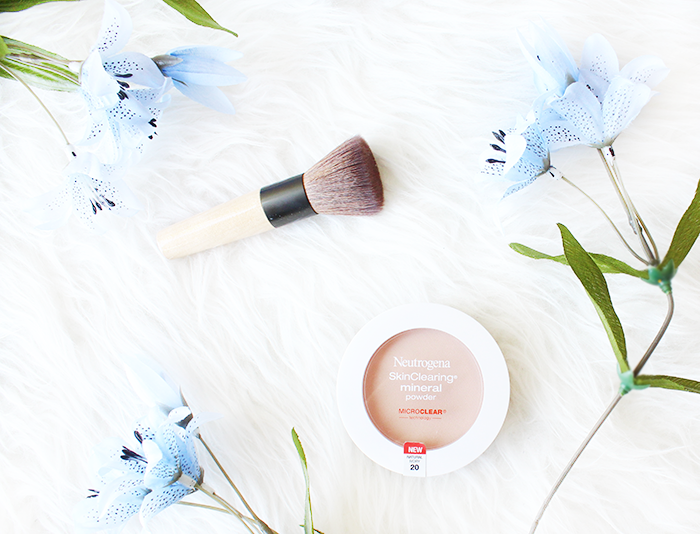 That sounds simple enough, right!?  I do have a few more tips for you!
Since we're on the subject of back to school and school is all about routines, here are a few ways you can get back into a healthy daily routine:
TIPS FOR GETTING BACK INTO A ROUTINE:
1. Establish Consistency
Since routines are all about being consistent, the best way to prep yourself is by starting early.  Before classes start, get consistent with the time you go to bed, the time you wake up, the time you work out, etc.  This will help get you back on schedule.
2.  Use a Planner
Planners were a lifesaver for me in college, so I highly recommend everyone use one if they don't already!  This will help you keep tabs on your weekly schedule and will prevent you from accidentally missing an important due date.
3.  Plan Ahead
Planning ahead for upcoming events and deadlines is the key to successful time management!  The more you know and plan for now, the less of a crunch you'll be in later! Waiting until the last minute only creates unnecessary stress, so I recommend avoiding procrastination at all costs.
4.  Make Time for Yourself
Semesters get busy, but without your own health, you won't be able to keep up with the demands. Whatever you do, don't put yourself and your health on the back burner.  Self care is extremely important, so don't forget to treat yourself every once in a while, eat healthy, and make time for a social life! The more balanced your life is, the easier it will be to stick to a routine.
Ready to stock up on your beauty essentials?  You can grab the products mentioned in this post at your local Target or shop online by hovering over and clicking through the picture below!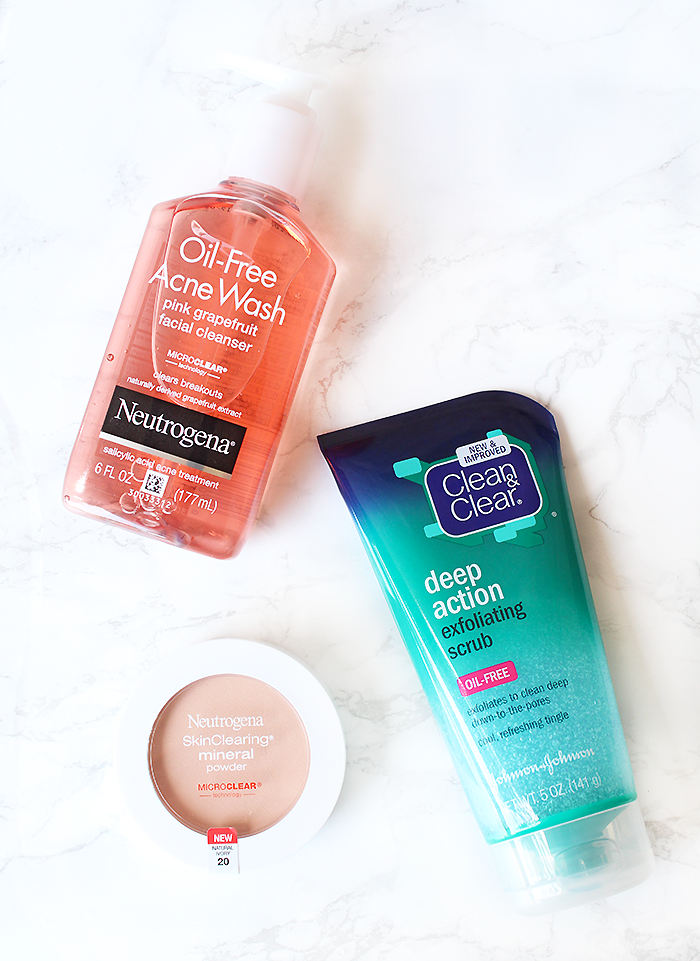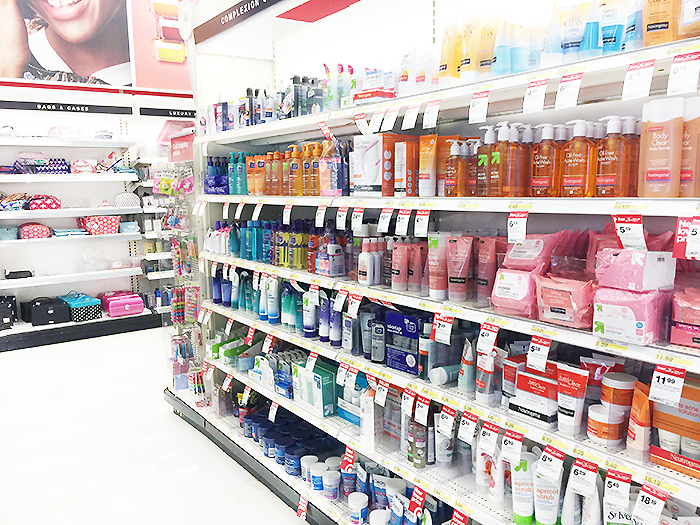 What's your 5 minute morning beauty routine like?
Do you have any tips for getting back into a daily routine?  Share yours in the comments below!
This post is sponsored by CLEAN & CLEAR® and NEUTROGENA®. I only recommend products I use personally and believe my followers will also enjoy! Some of the products mentioned were provided by CLEAN & CLEAR® and NEUTROGENA® for this review.
SaveSave
SaveSave
SaveSave
SaveSave
SaveSave
SaveSave
SaveSave
SaveSave
SaveSave
SaveSave
SaveSave