This is a sponsored post written by me on behalf of Bundaberg Brewed Drinks. The following sparkling peach punch recipe is intended for readers who are 21 or older.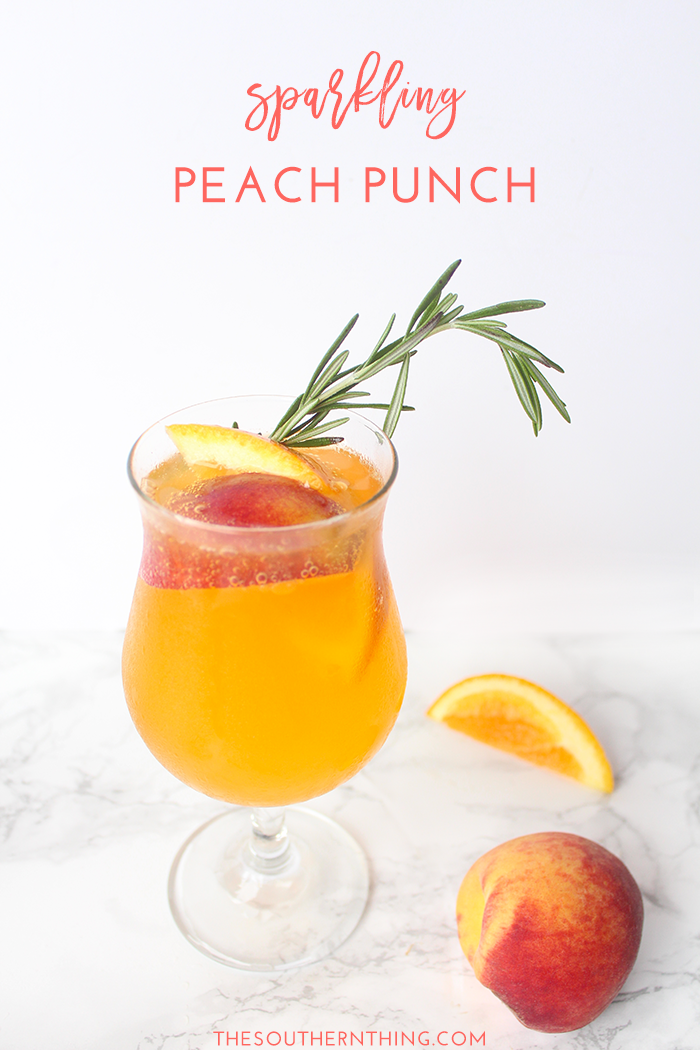 I can't resist a sweet summery cocktail!  The fruitier the better, if you ask me!  It wasn't until my senior year of college that I discovered my love for peach flavored drinks, but as soon as I took that first sip of a peach bellini daiquiri, I was sold!
One of my favorite drinks to make for entertaining is sparkling peach punch.  It's super easy to make and is a great option for when you're entertaining a large group of guests.  It can easily be served in a large punch bowl or individually, which is great for parties!  Grab the sparkling peach punch recipe below and give it a shot for your next get together!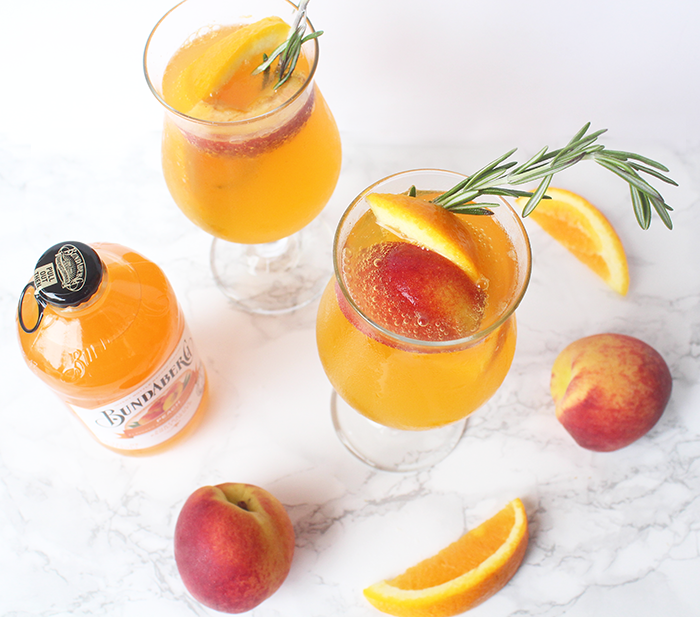 SPARKLING PEACH PUNCH:
INGREDIENTS
(for multiple servings)
– 4 12 oz. bottles of Bundaberg Peach
– 1 bottle prosecco
– Fresh orange and peach wedges (approx. 4 whole fruits of each)
– Rosemary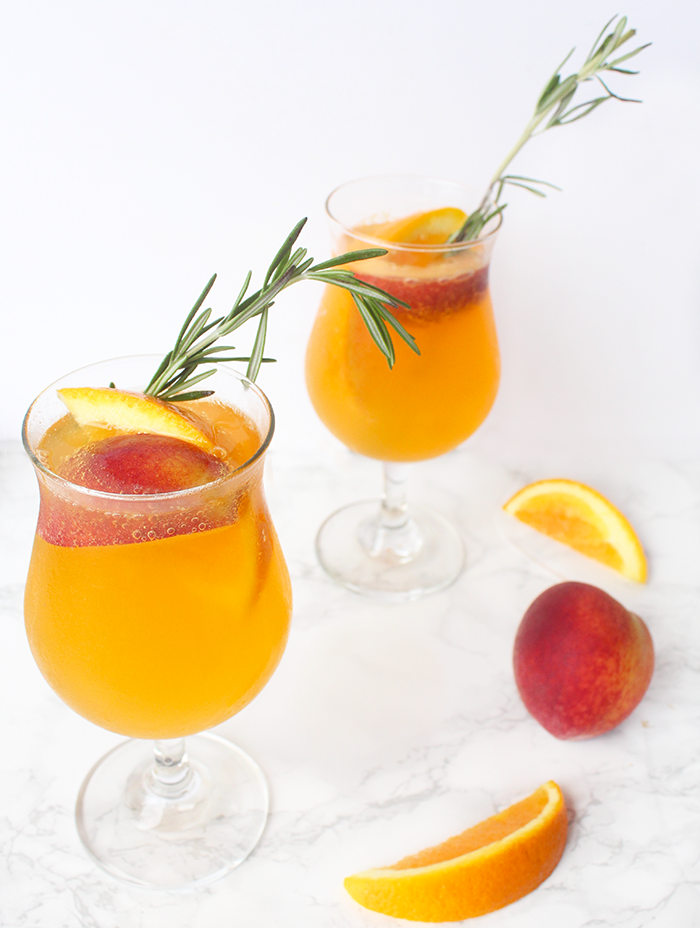 INSTRUCTIONS
1.  In a large pitcher, combine the prosecco and Bundaberg Peach and mix thoroughly.
2.  Slice the oranges and peaches into thin wedges, then place in the pitcher.
3.  Serve the sparkling peach punch in a chilled glass and garnish with fresh rosemary.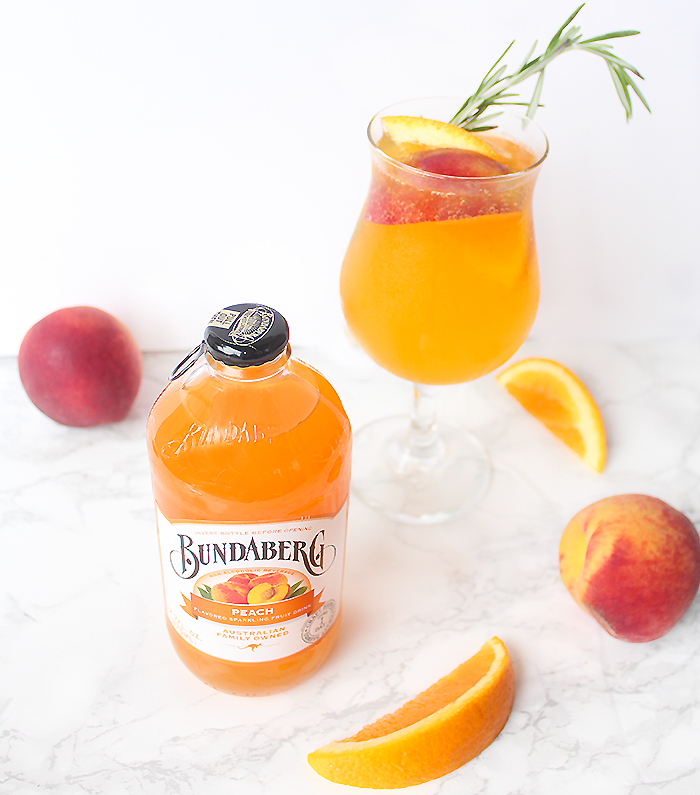 I used to make this recipe with white peach juice until I recently tried Bundaberg Peach and I haven't looked back since!  Bundaberg craft brews their products in Australia for days, sometimes even weeks, which gives it exceptional taste unlike a lot of other quickly produced juice mixes.  Bundaberg beverages come in glass stubby bottles, which also helps preserve the product's flavor, making it even better!  I prefer this for a more authentic peach flavor!
If you're interested in trying Bundaberg for this sparkling peach punch recipe, use this product locator to find it in a U.S. store near you.  They have 8 different flavors available, so you can even get creative and change up this recipe!
Thank you Bundaberg Brewed Drinks for sponsoring this post!