This post on how to safely feed a raw dog food diet is sponsored by Wellness®. I am being compensated to help share information about the Wellness® CORE® RawRev™ raw dog food but I only share information I feel is relevant to readers. Neither Wellness or PetSmart are responsible for the content of this article.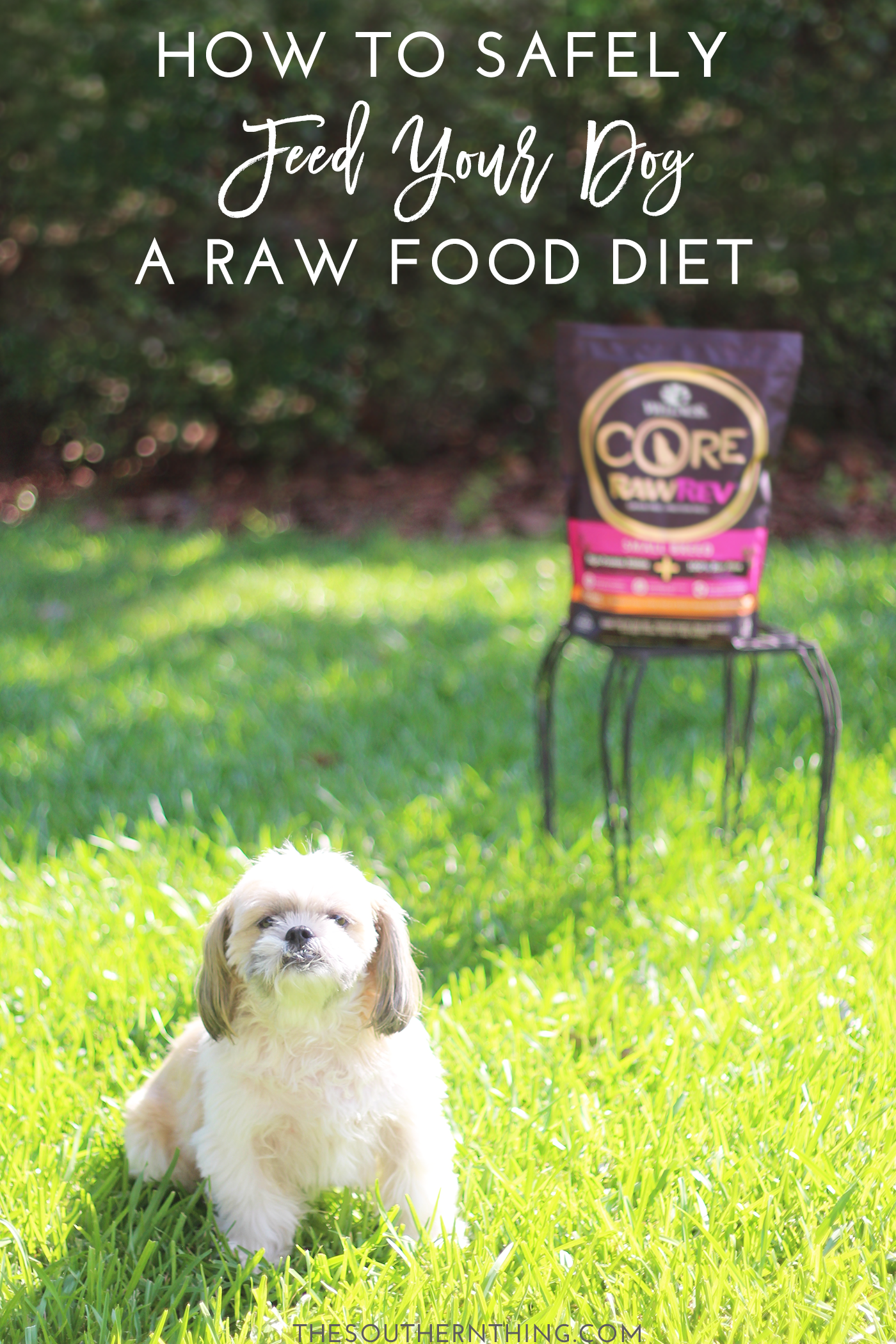 Feeding a raw dog food diet is a controversial topic, but happens to be gaining in popularity these days.  Some think the benefits of feeding dogs a raw food diet outweigh the risks, while others believe it's not worth the risk at all.
Although dog breeds survived off of raw diets prior to ever being domesticated, I personally don't think it's a good idea to straight up feed your pets raw meat you prepare yourself at home.  That's just my opinion, to each their own.
However, there are ways to safely incorporate raw feeding into your dog's diet for a safer alternative to a 100% raw dog food diet that I can get on board with.
Wellness® CORE® RawRev™ dog food is a new product that comes to mind.  CORE RawRev is a high-protein, grain free kibble combined with 100% raw, freeze-dried meat pieces.  It provides a high protein diet for lean body mass and muscle tone and supports whole-body health and longevity.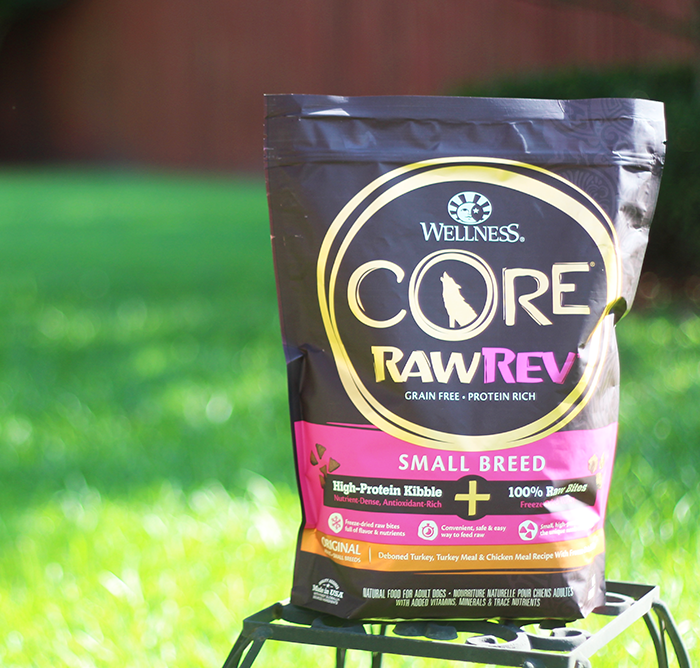 I did some research on the benefits of adding raw feeding to a dog's diet  (keep in mind I am not a veterinarian, I am just sharing my thoughts on what I've learned!) and here's what I found:
BENEFITS OF RAW FEEDING:
– Control over what you feed your dog
– Shinier coats
– Higher energy levels
– Cleaner teeth
– Reduced allergies
– Healthy weight management
I also discovered some risks associated with a raw dog food diet, specifically raw meat prepared at home.
Many people feed their dog raw meat, but often don't realize that raw meat may contain fragments of bone which can lead to intestinal blockage or choking.  There's also an increased risk of bacterial exposure, which can be transmitted by your pet throughout  your home.  Nutritional deficiencies due to an improperly balanced diet when making raw meals yourself is also something to consider. Creating a properly balanced raw diet can be challenging.
With that being said, I like the idea of the CORE RawRev dog food and feel confident feeding it to my pets.
The raw meat pieces in the RawRev dog food are a safe way to provide protein your dog craves with the balanced nutrition your dog needs.  It provides me with peace of mind knowing the experts have taken the proper precautions to provide our pets with the benefits of raw meat  combined in a dry kibble in the safest way possible.
Have you ever fed your pets a raw dog food diet?  What are your thoughts on this?
If you'd like to give Wellness CORE RawRev a try with your pets, check out this special offer:  Buy One, Get One 50% Off by visiting PetSmart and Unleashing the Power of Raw.

This is a sponsored conversation written by me on behalf of Wellness®. The opinions and text are all mine.
SaveSave