This summer fashion staples post was sponsored by Essilor as part of an Influencer Activation and all opinions expressed in this post are my own.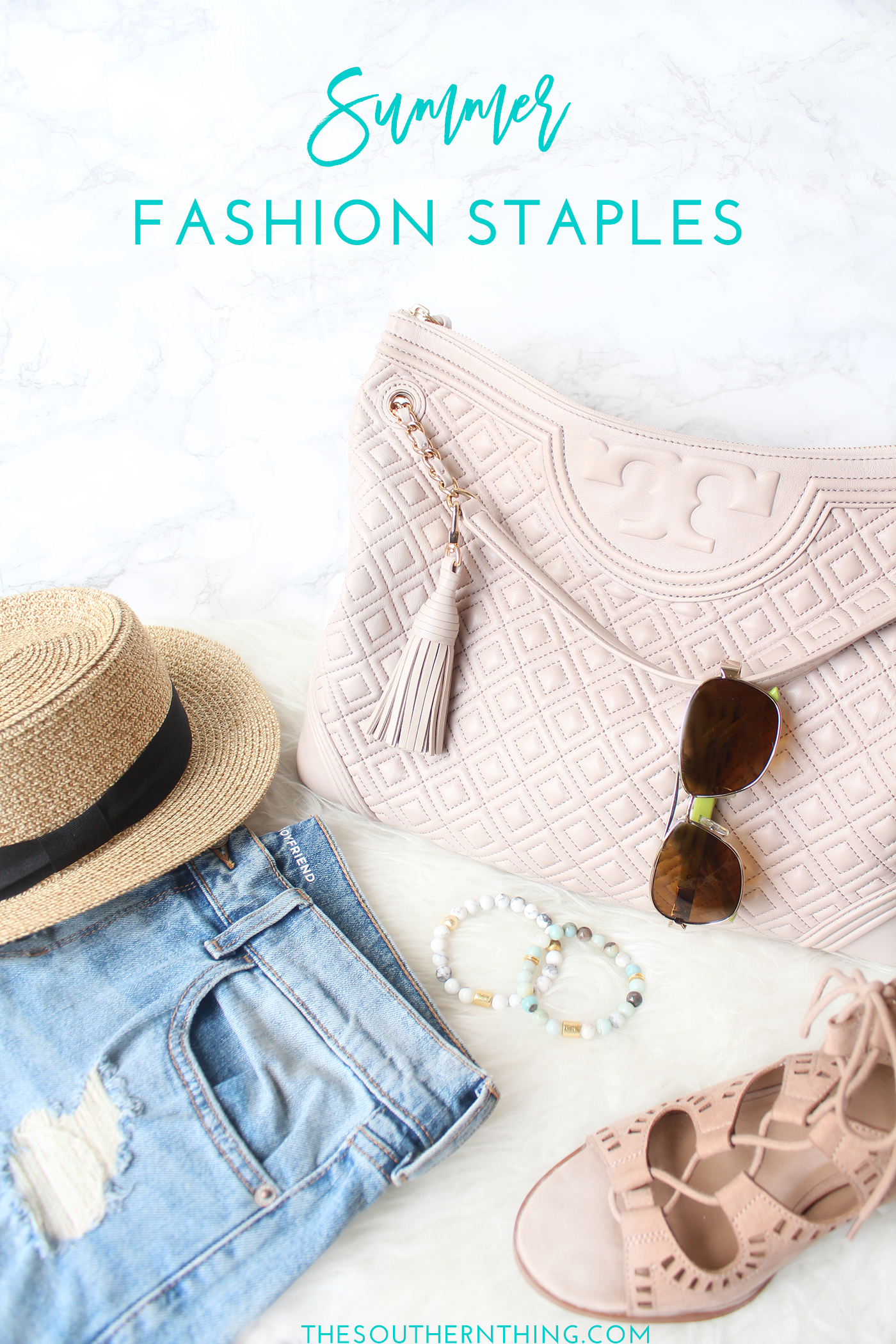 I love the summer time and all the fashion trends that come along with it- shorts, dresses, sandals, jewelry, sunglasses, you name it!  Here in south Louisiana, our summers are brutal.  Makeup melts off your face the second you step outside, the humidity makes it feel impossible to breathe, and if it's not over 100 degrees out, you can bet on the heat index to make it feel like it is!  Welcome to life in the south!
Since summer is pretty much a year round thing down here, I buy more warm weather clothes and accessories than anything.  To be honest, if I hadn't previously lived in New England for 2 years, I would own very little winter clothes!
Since we're officially in the summer, despite it feeling that way here for months now, I figured I'd share some of my favorite summer fashion staples with y'all!  These are my go-tos for a hot and humid day in the south!
FAVORITE SUMMER FASHION STAPLES: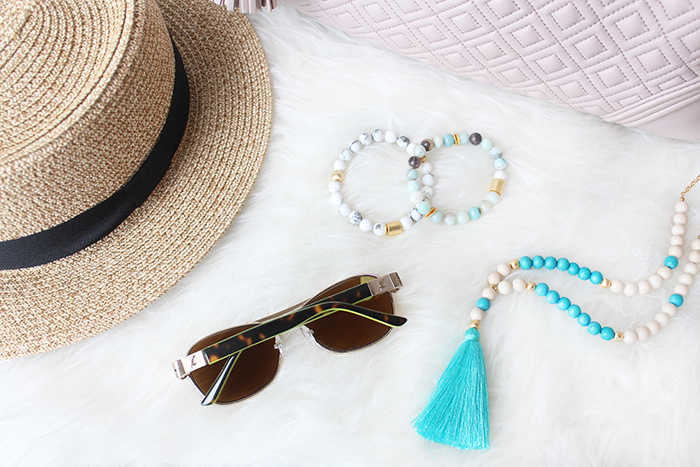 UV POLARIZED SUNGLASSES
I never leave the house without either having a pair of sunglasses on my face or in my purse.  I don't like to wear just any type of sunglasses though- sunglasses with UV protection are my summer fashion staple!
Fun fact #1: Did you know up to 50 percent of UV rays that reach the eyes come from reflection off the back surface of sunglass lenses?  To prevent this, sunglasses with backside protection is crucial.  No need to worry though, Xperio UV lenses has got you covered!  They protect your eyes from glare and harmful UV rays  on both the front and back of the sun lens.  Xperio UV polarized sun lenses include maximum UV protection, scratch resistance, and easy cleanability, making them an all around great choice for sunglasses.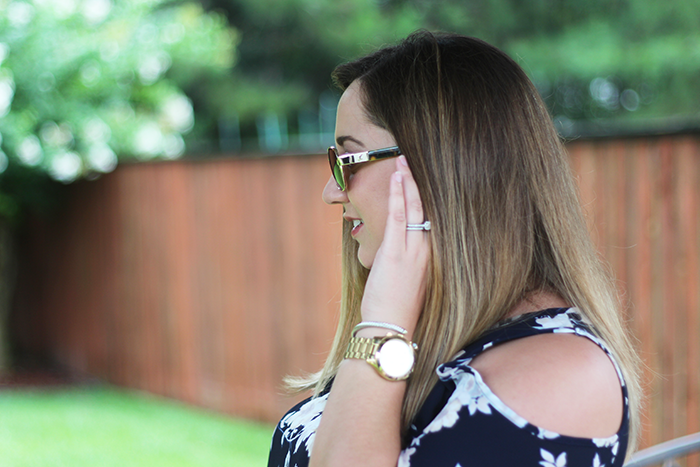 Fun fact #2:  June 27th, aka TODAY is National Sunglasses Day!! I thought it would be fun to celebrate by wearing a pair of stylish sunnies!  If you're on the hunt for new sunglasses with all around protection, give Xperio UV a try!  They come in lots of colors and coatings, fit into a wide variety of frames, and you can even get them in your prescription!  I have the aviator style sunglasses and I love how stylish they look, while also protecting my eyes! Check out the different styles here.
FEDORAS
Aside from sunglasses, another favorite summer fashion staple of mine is fedoras!  Whenever I go to the beach or the pool, I pack one with me.  This is a great way to get some extra shade and UV protection, plus I've noticed I don't get as hot when the sun isn't beaming directly onto my head and hair!
Hats are fun because you can find endless styles and colors to match any outfit, but you also can never go wrong with a classic straw fedora!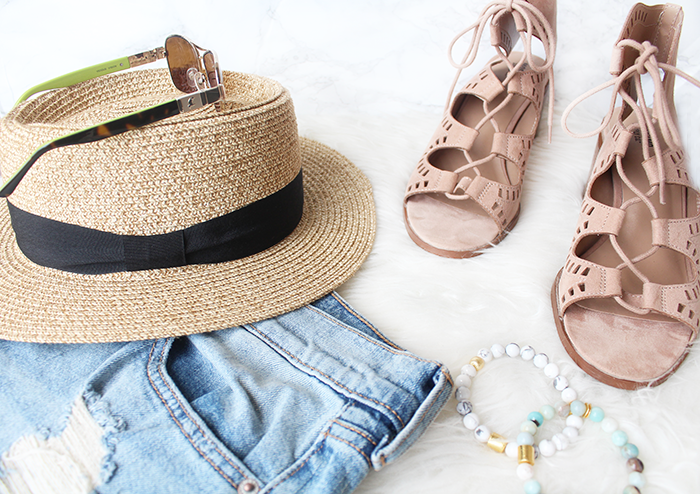 DISTRESSED DENIM SHORTS
Denim is one of those things that will never go out of style.  I'm pretty sure the denim shorts I owned 10 years ago look almost identical to the denim shorts currently in my closet.  There's nothing wrong with that though, that just means it's a classic!
I do like to stay on trend with denim and one of the easiest ways to do so is with distressed denim, different washes, and denim with various appliqués.  Styles come and go, but these staples are here to stay with their ever changing variety!
OPEN AIR SANDALS
As much as I love the look of the trendy slip on loafers and sneakers you see just about everywhere in fashion publications these days, I like to keep it practical for the amount of heat and humidity we have in the south.  Once the temps get in the 80s, it's open air shoes for this girl!
I'm so glad cut-out sandals are a trend this year, because these types of shoes actually allow my feet to breathe!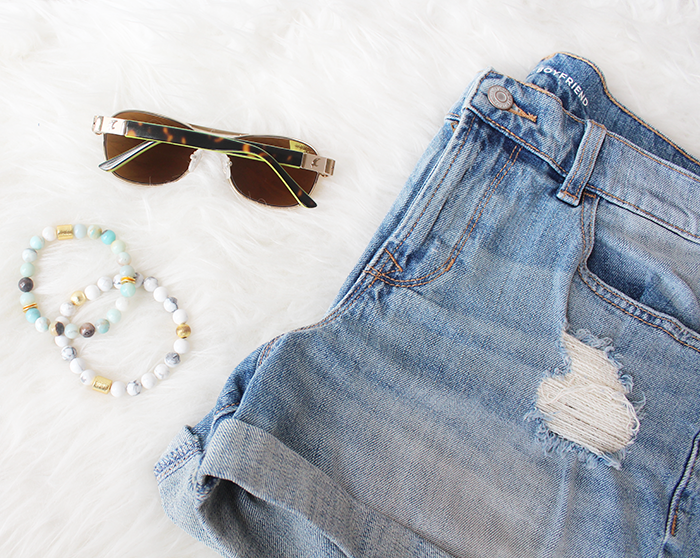 TASSEL NECKLACES
I'm so happy tassels are popular, and are still gaining in popularity more than ever!  Long tassel necklaces are my summer fashion staple- they're so fun, come in many colors, and allow you to easily dress up the simplest of tees!  This style of jewelry also happens to be my favorite designs to make for my jewelry shop, Bijoux Avenue!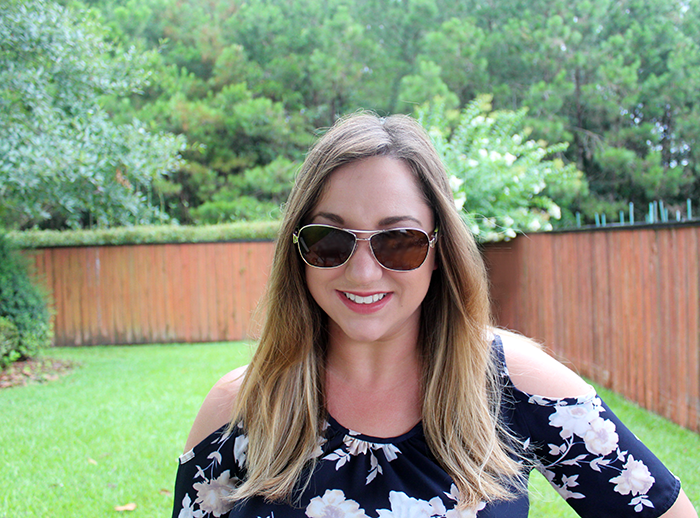 BEADED GEMSTONE JEWELRY
I almost always have some variety of beaded gemstone bracelets stacked on my arm.  I have so much fun making these too!  Beaded gemstone jewelry is a great way to add pops of color to any outfit, while keeping a natural bohemian vibe as well.  I wear these all summer long!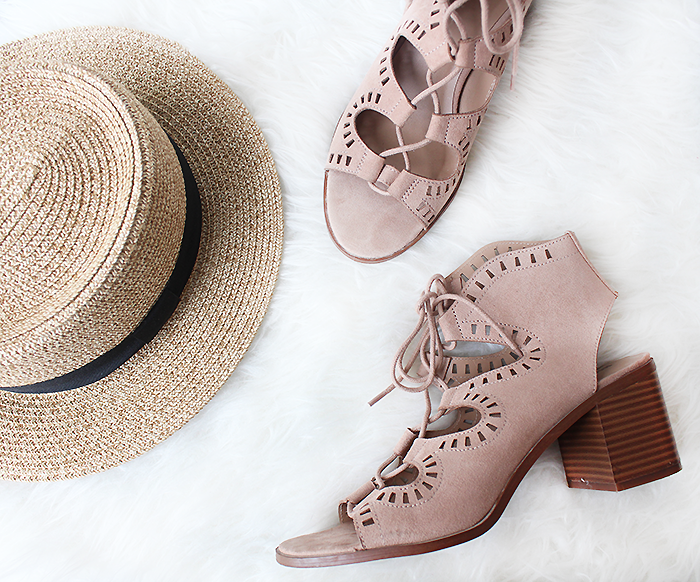 What are your summer fashion staples!?  Do you have any wardrobe essentials you can't live without? 
SaveSave
SaveSave
SaveSave
SaveSave