This favorite natural products post is sponsored by Hello.  All thoughts and opinions are my own.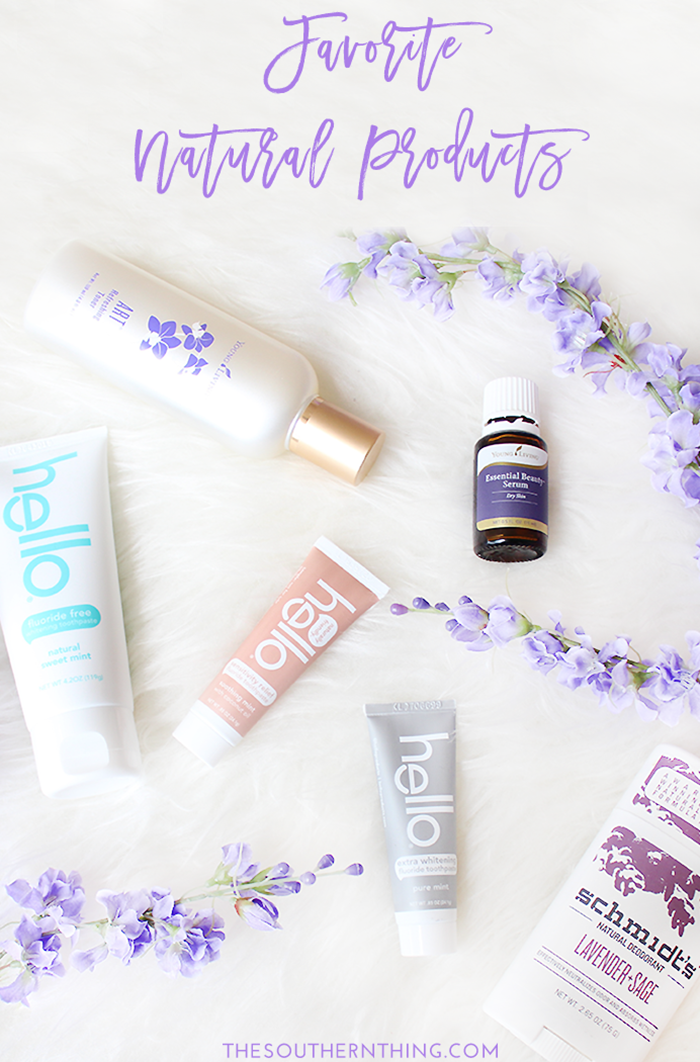 Finding products without a long list of dirty ingredients can be quite the challenge.  I, like many, try to incorporate clean products into my routine as often as possible.  I won't say I'm one of those 100% natural-only people, because that would be a lie, but I try to do my best when I can.
Since I've been on the journey to switching to cleaner options, I've tried many products- some I loved and some I didn't care for at all.  Today I'm sharing some of my favorite natural products that I personally use and love.
If you're on the hunt for natural products to try, hopefully these suggestions can help eliminate the trial and error process, save you time, and maybe even some money!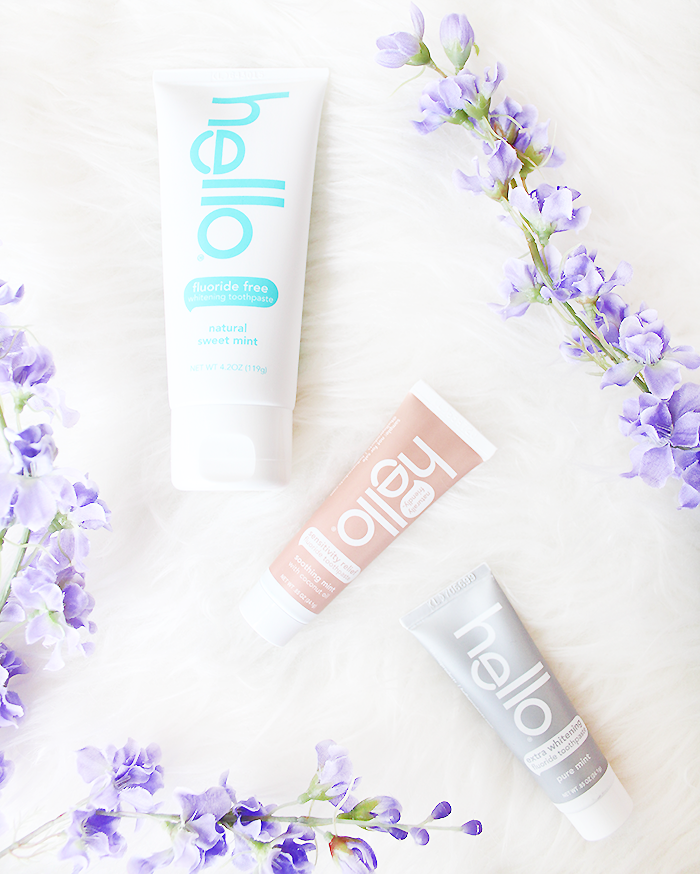 HELLO TOOTHPASTE
Up first is the most recent toothpaste brand I've tried, Hello.  This has quickly become the go-to toothpaste in our house!  Hello makes several different types- whitening toothpaste, sensitivity relief toothpaste, fluoride toothpaste, and fluoride-free toothpaste.
What I like most about this brand is the ingredients they use.  All hello products are made in the USA with globally sourced  ingredients like coconut oil and aloe vera gel.  They're free of synthetic dyes, artificial flavors and sweeteners, microbeads, triclosan, parabens and gluten. They're also vegan and cruelty free! I also like the tubes.  They're pretty and crinkle free.  Crinkly toothpaste tubes are one of my biggest pet peeves since I like everything to remain looking new, so this was huge for me!
Want to learn more?  Check out the full line of Hello toothpaste here.  Hello also makes breath spray and tooth brushes, so if you're looking to revamp your entire oral routine, look no further!
SCHMIDT'S LAVENDER + SAGE DEODORANT
I've gone through at least five or six different natural deodorants before finally stumbling upon Schmidt's, which is now my favorite!  The struggle with natural deodorant is finding something that actually works well.  Keep in mind that natural deodorant without the presence of aluminum (the nasty ingredient I'm trying to avoid) won't prevent you from sweating, but will protect against odor.  I tend to use this natural deodorant more during the cooler months that I don't typically sweat, or when I'm going to be indoors all day, but to be totally honest, I still use a traditional deodorant during the summer months if I know I'm going to be outside in the humidity sweating.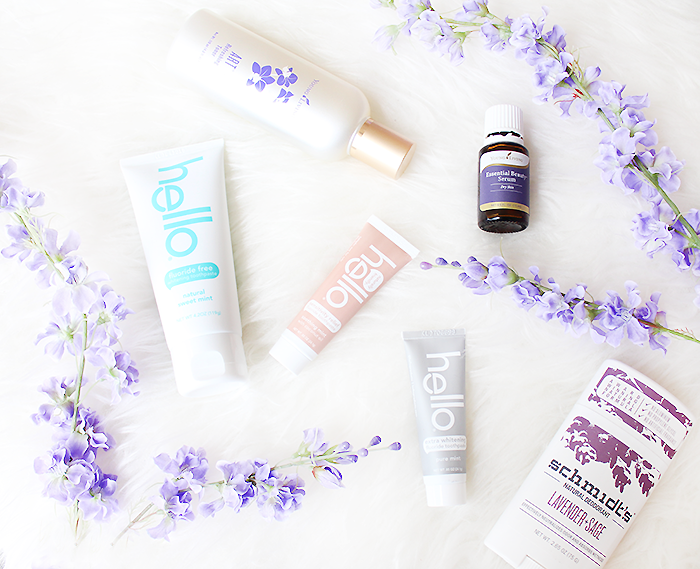 ESSENTIAL BEAUTY SERUM
Y'all know how much I love my Young Living essential oils, but did you know Young Living made beauty products as well!?  This Young Living essential beauty serum works miracles on dry skin!  It's made with a blend of various essential oils like lavender, blue cypress, cedarwood, myrrh, and clove, which are all known for restoring skin's moisture. Want to learn more about the uses for essential oils?  Check out this essential oils 101 post!
ART REFRESHING TONER
Another favorite of mine from Young Living's beauty line is the ART refreshing toner!  This toner is also made with a blend of various essential oils, such as frankincense, lavender, peppermint, sandalwood, melissa, and lemon.  This toner helps balance PH levels on your skin without drying it out, which is great for all skin types.  I personally have combination oily skin and this toner feels great on my skin!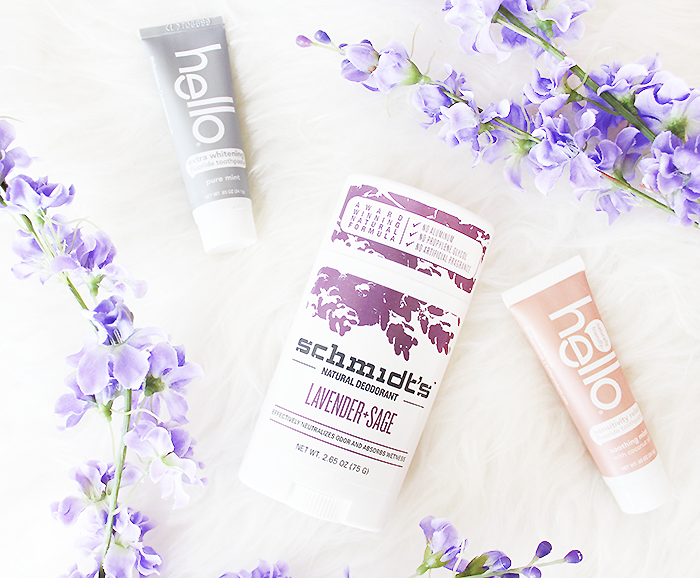 So there you have it, some of my favorite natural products!  Have you tried any of these yet?  Share your favorite natural products in the comments below!