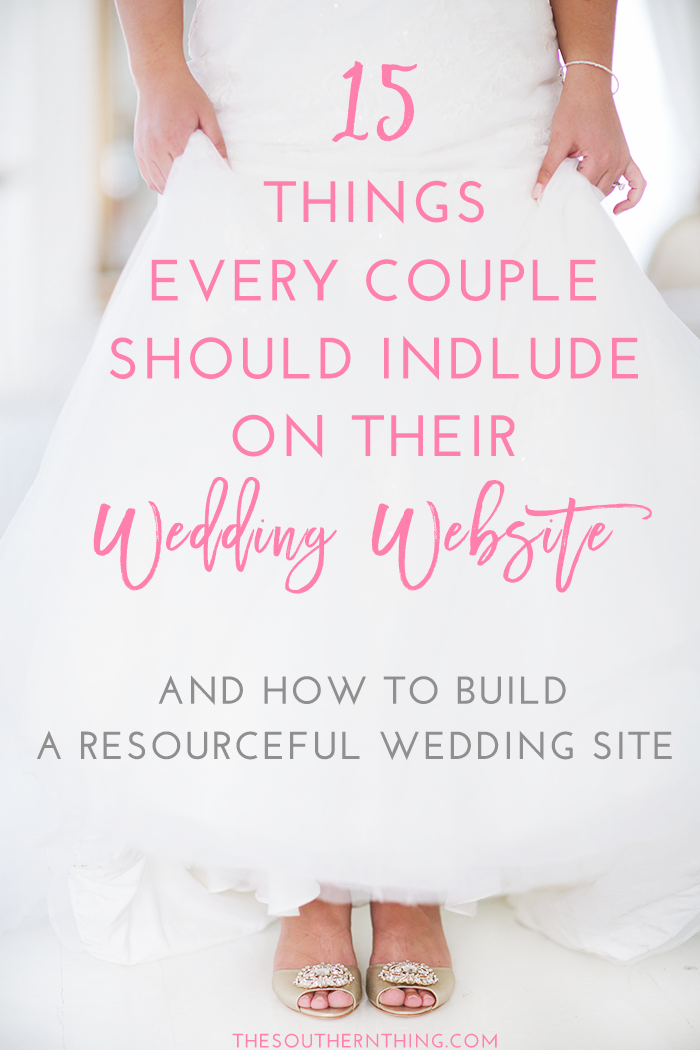 One thing I was really looking forward to after getting engaged was building our wedding website!  Cake tasting, dress shopping, venue hunting, and ring designing were at the top of that list too, but this blogging nerd at heart couldn't wait to get all techy with the online stuff.
Y'all know I could play with fonts, colors, and layouts for days!  Needless to say, I didn't waste any time and created our wedding website with a custom domain and all as soon as we had the important details locked in.  It was such a fun process, so today I'm going to share with y'all the 15 things every couple should include on their wedding website, which will help your planning process go as smooth as possible!
I'm thankful for this day and age where we're all so digitally connected.  In the grand scheme of things, weddings are over in a heartbeat (sad but true!).  At least wedding websites make it possible for you to build anticipation around your wedding and then keep the memories alive after!
I could only imagine the crazy amount of wedding questions brides would receive if wedding details weren't easily accessed with the click of a button.  I know our wedding website made the planning process go a lot smoother.  If you're in the process of planning a wedding, make sure you take a little bit of time to create a wedding site.  I promise it will save you much more time and headache later on, and your guests will appreciate it too!
If you're ready to get started on your wedding website, I recommend you consider these 15 things every couple should include on their wedding website.  In my opinion, and from experience, these key details are absolute musts!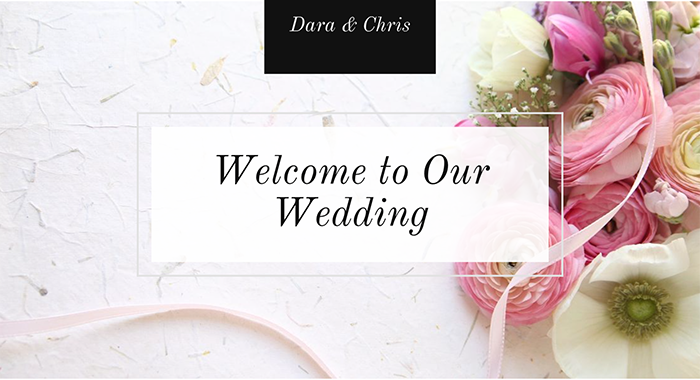 15 THINGS EVERY COUPLE SHOULD INCLUDE ON THEIR WEDDING WEBSITE:
1.  WEDDING DATE
This one comes as a no brainer, but it's one of the most important things every couple should include on their wedding website, so better safe than sorry! The wedding date should ideally be visible on the front page and one of the first things viewers see.
2.  TIME
Also a no brainer, but just as important!  This too should be front and center.  Be sure to include times for both the ceremony and reception, especially if there will be a gap in between or if they will be held at different locations.
3.  LOCATION
Where your wedding will be held is just as important as the date and time! Again be sure to include addresses for all wedding related events.
4.  SCHEDULE OF EVENTS
If you're planning a full wedding weekend, pre-game party, after party, or day after brunch, include the date and location details on your wedding website.  Be careful to only include events all guests are welcome to though- it would be awkward for uninvited guests to show up at your rehearsal dinner!
5.  ACCOMMODATIONS
If you've reserved a room block, the wedding website is a great place to share the location with everyone.  Be sure to include what name the room block is under and the rates for the rooms.
6.  THINGS TO DO
Including a list of things to do, places to see, and restaurant recommendations is especially helpful if you're planning a destination wedding or if you'll be having out of town guests.  This will keep them occupied if they've planned a weekend long trip for your wedding.
7.  TRANSPORTATION
One thing to consider, especially for city weddings, is transportation.  Is the city more easily accessed by car, cab, subway, or foot?  Providing driving directions and contact information for local cab companies and Uber will help your guests plan their stay.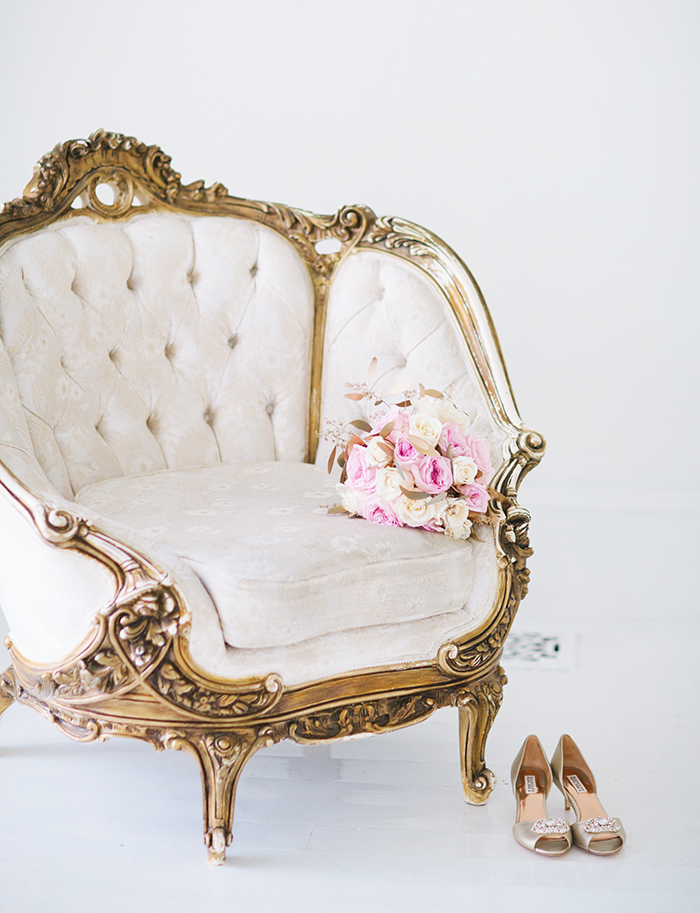 8.  PARKING AVAILABILITY
Another major concern is parking.  Will your guests be able to park at your wedding venue, or will they have to park and walk?  Is there a fee to park?  Many will be wondering this, especially guests that are not familiar with the area.  The more information you can provide upfront, the less chance you'll have of someone showing up late to your ceremony due to not being able to find parking.
9.  DRESS CODE
If you're having a themed wedding or event with a specific dress code, your wedding website is the perfect place to be as specific and descriptive with your theme as possible if you want to get everyone on board!
10.  CONTACT INFO
It's a good idea to assign someone as your main point of contact to answer any questions guests may have- this should not be the bride!  Leave an email address for anyone with additional questions.
11.  RSVP
Save time and money with an online RSVP option.  You'd be surprised by how many people (probably half your guest list!) will either forget or simply choose to not send in their RSVP cards, even if your pre-address them and stamp them! Providing one more option for guests to RSVP increases the likelihood of them doing so, which could be one less couple you have to track down!
12.  WEDDING PARTY
Your bridesmaids and groomsmen play a big role in your wedding too, so don't forget about them!  The wedding website is a resourceful place to introduce your wedding party and share a little insight into your relationships!
13.  REGISTRY
Guests love to give gifts, so many will be asking if you have a wedding registry!  A lot of wedding websites give you the option to link directly to your site, which will allow your guests to shop directly from your page.  This is super convenient!
14.  HOW YOU MET
It's always fun to share your proposal story and how you met!  This is a great way for your guests to learn more about your relationship and your love for one another.
15.  PHOTOS
Your wedding website is a great place to showcase your relationship and share your engagement and proposal photos!  It's also fun to share some older photos of your early days as a couple, and even wedding photos after the event has passed!
Whew that was a lot!  Are you still reading!?  I hope this has been helpful for you so far!  Now.. one last thing!
HOW TO BUILD A RESOURCEFUL WEDDING WEBSITE: (THAT LITERALLY ANYONE CAN DO)!
Now that we've covered the 15 things every couple should include on their wedding website, let's talk about how to actually build said website!  Repeat after me- you do not need to know how to actually build a website!  No worries, you don't need to know how to code or anything fancy like that.  There are platforms out there to help you build a wedding website that literally anyone can follow.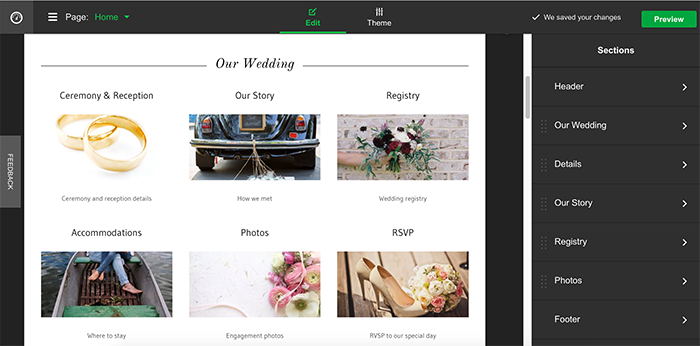 One of the simplest ways to build a wedding website is with GoCentral by GoDaddy.   With GoCentral, you can create a wedding website in under an hour and no previous website building experience is necessary!  You have the ability to use a customized domain (easy for guests to remember and looks better on invites), and create a centralized place to gather information about the big day, connect with guests, and share photos and details.
GoCentral contains all the components that make a great wedding website, such as contact forms, RSVPs, maps to help your guests navigate their way to the wedding, galleries to display photos, email marketing features to quickly reach guests, and ways to easily share registry, bridal party, and wedding day info.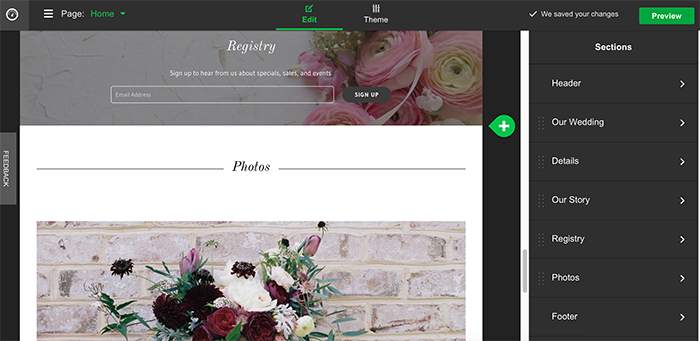 All you have to do is go here to get started on your wedding website and the rest is pretty self explanatory!
Will you be creating a wedding website to help out with your big day?  If you're a previous bride, did you have a wedding website and find it helpful?
Looking for more helpful wedding tips?  Check out my wedding series!
I was selected for this opportunity as a member of CLEVER and the content and opinions expressed here are all my own.