Message for 21+. This pineapple grapefruit gimlet post is sponsored by Seagram's, but the content and opinions expressed here are my own. Play it Smart. Drink Responsibility.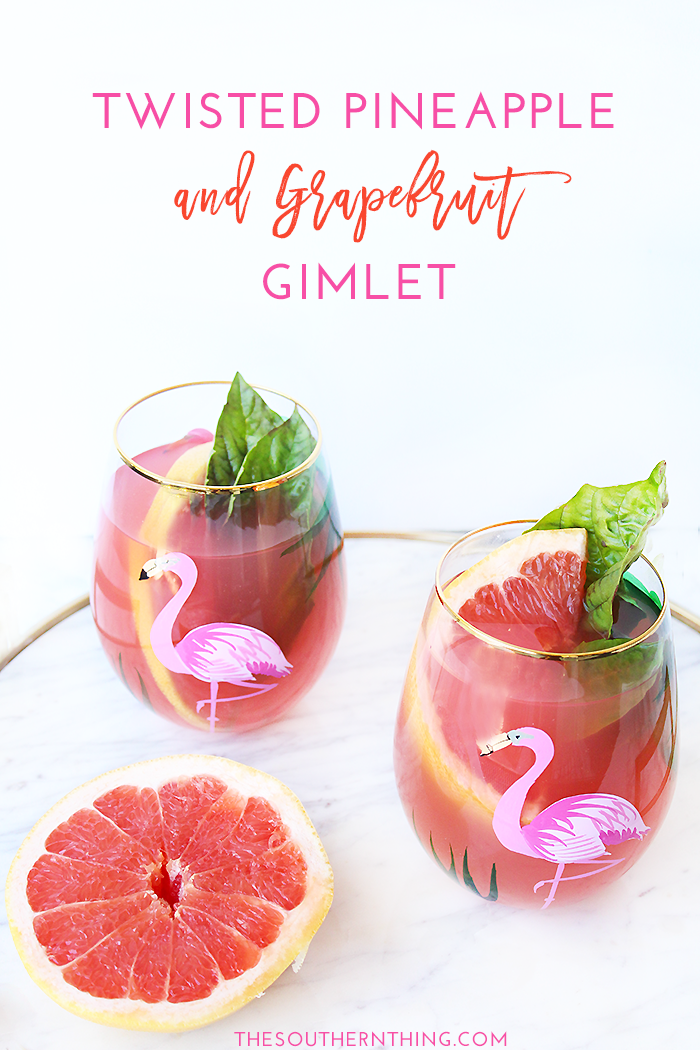 It's 5 o'clock somewhere and I can't think of a better way to unwind than to kick up your feet with a cold drink in hand!   Maybe it's because I'm now closer to being 30 than 20, but these days bars are overrated and home is where the fun is!  I'm all for passing a good time at home with friends, whether it be an impromptu kitchen party or back yard barbecue.  The options are endless, especially when you have the right drink supply.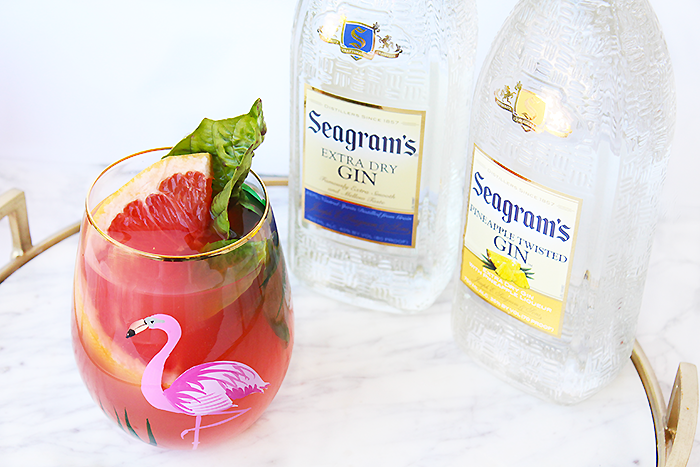 Today I'm sharing a fun spring and summer inspired cocktail recipe- a twisted pineapple grapefruit gimlet!  If you like the infused flavors of pineapple, grapefruit, lime, and basil with a hint of gin, then this one's for you!  Grab the recipe for this pineapple grapefruit gimlet below.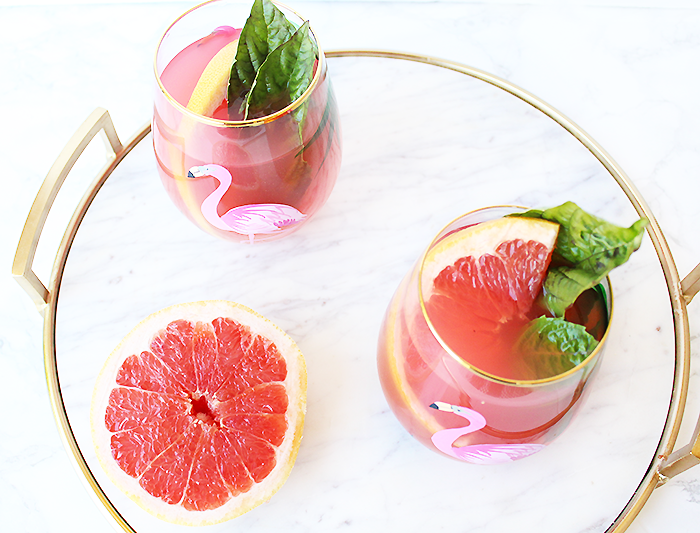 TWISTED PINEAPPLE GRAPEFRUIT GIMLET
Ingredients:
– 1/2 cup grapefruit juice
– .75 oz. Seagram's Extra Dry Gin
– .75 oz. Seagram's Twisted Pineapple Gin
– 1 tbs. lime juice
– Sliced grapefruit
– Fresh basil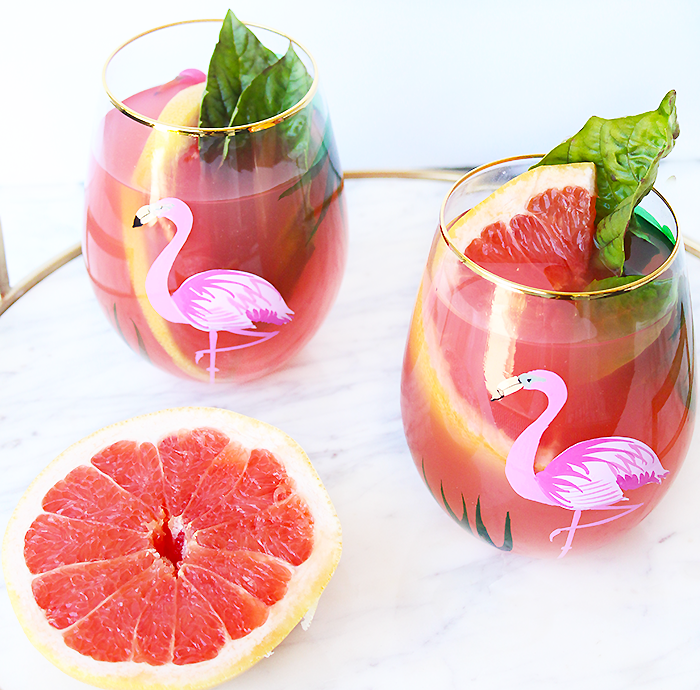 Instructions:
In a drink shaker, combine grapefruit juice, Seagram's Gin, lime juice and shake.  Pour into a glass, then add a slice of grapefruit and garnish with basil for added flavor.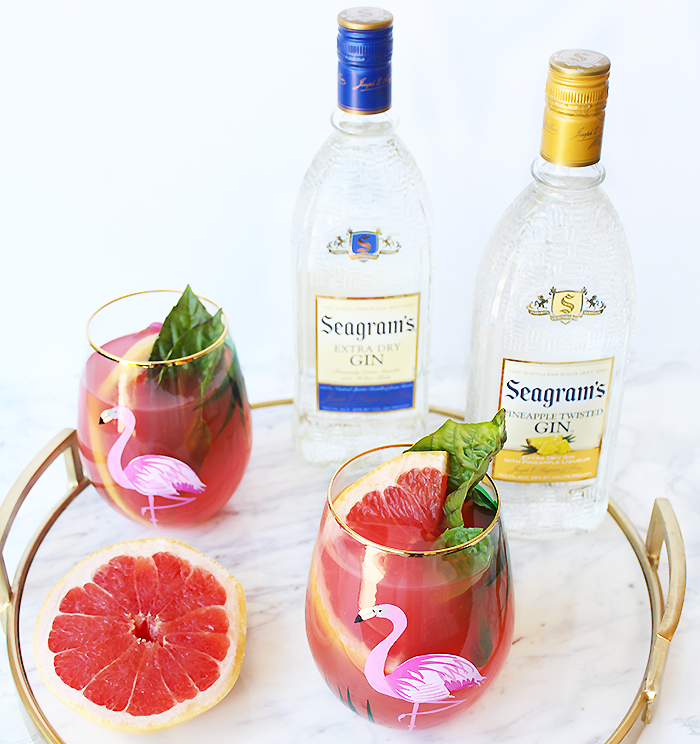 This twisted pineapple grapefruit gimlet recipe is very versatile, so if you're craving something new, you can easily change it up with a different flavor of gin and juice.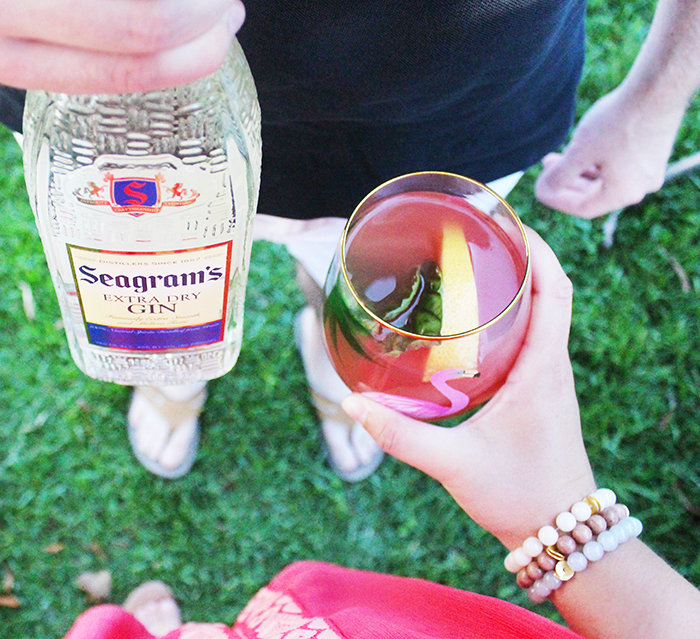 Seagram's gin comes in 7 different flavors and is very mixable, so there's something for everyone. Seagram's gin is perfect for when you're hanging at home with friends and you want to raise the bar and create a variety of cocktails!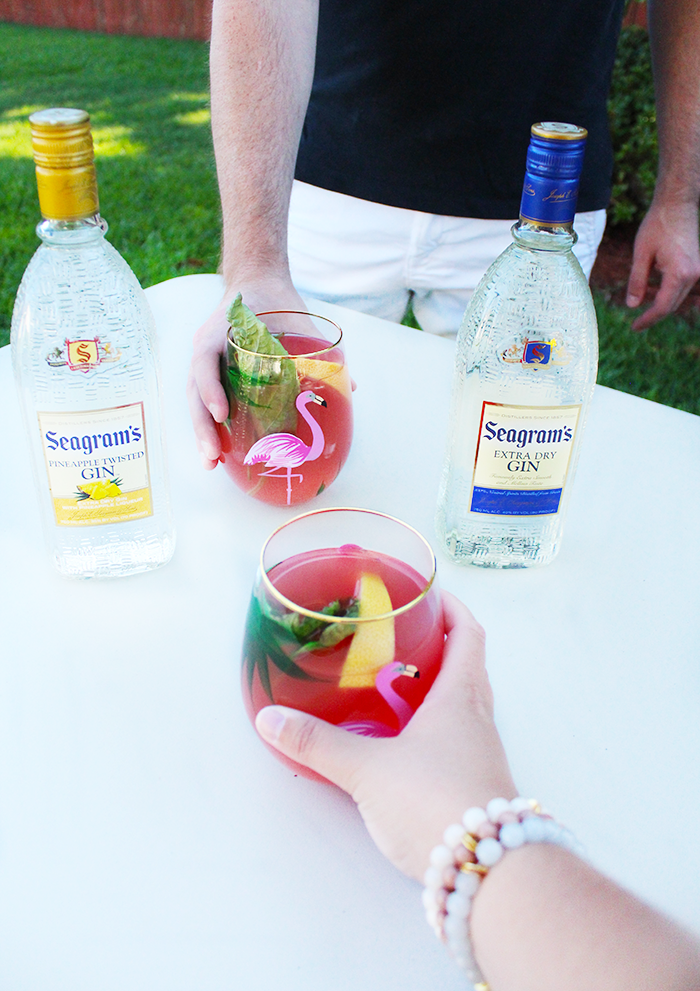 Have you tried a pineapple grapefruit gimlet before?  Be sure to pin this recipe for your next get together and have your friends gather around with their favorite gin!