This caribbean shrimp kabobs shop has been compensated by Collective Bias, Inc. and its advertiser. All opinions are mine alone. #AquafinaSparkling #CollectiveBias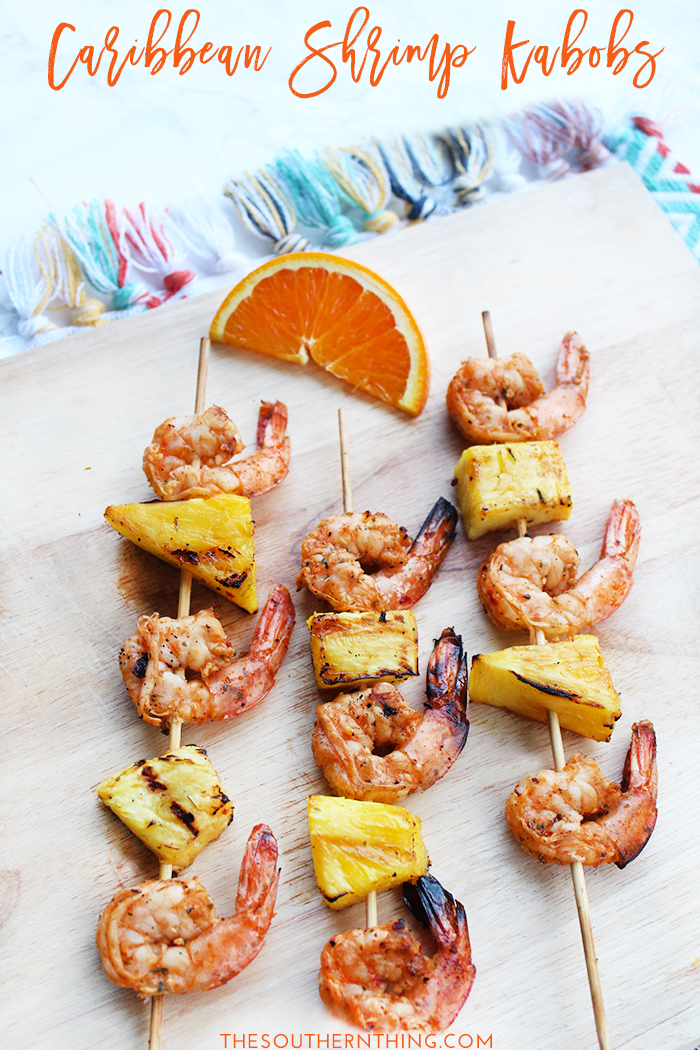 Last year I made it a priority to undergo a lifestyle change by incorporating a better diet and consistent workout routine into my life.  I like to follow the mindset that food is fuel, but I also strongly believe everything in moderation is okay.
One thing I learned is that I have to allow myself to still enjoy the things I love when it comes to food.  A slice of pizza won't kill me, fruit can be dessert, and healthier alternatives such as sugar and calorie free drinks are just as good as the bad ones.  It's all about balance!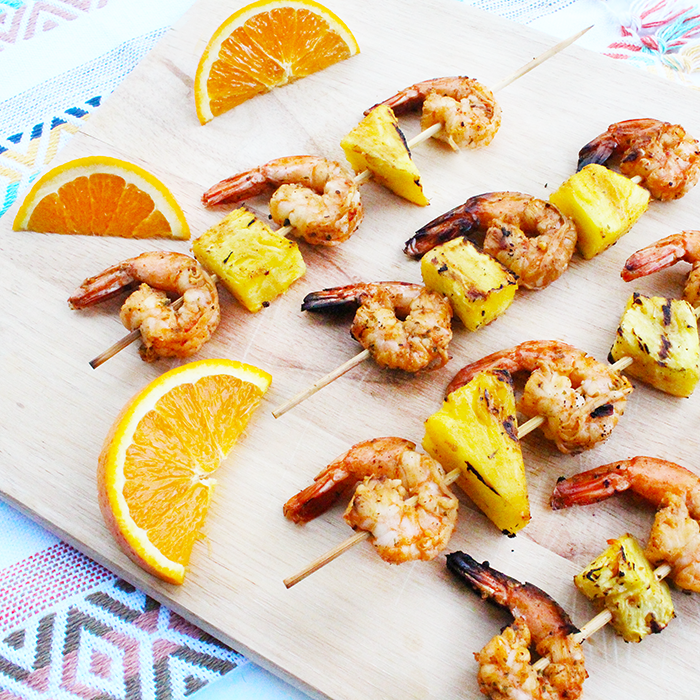 I'm the type of person that is always starving after a workout and could eat anything in sight.  I know it's important to refuel after working out, so I try my best to give my body what it needs, but also treat it every now and then when certain cravings hit.
Lately I've been digging these Caribbean shrimp kabobs, which consists of grilled shrimp and pineapple infused with a citrus zest.  It has been the perfect mid-day snack or lunch that always hits the spot.  Best of all, I never feel guilty eating it!
Grab the recipe below- it may just become your new favorite snack too!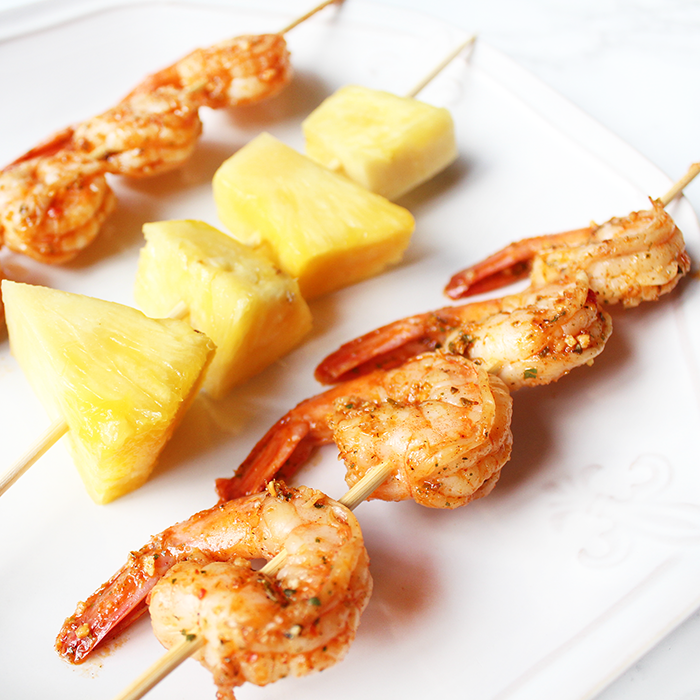 These Caribbean shrimp kabobs are great for entertaining guests too!  If you're thinking of having a backyard get together or picnic with friends this summer, this recipe is the perfect addition.
I love these caribbean shrimp kabobs paired with Aquafina Sparkling and right now you can get 25% off any 8 pack flavor (valid until 6/17)!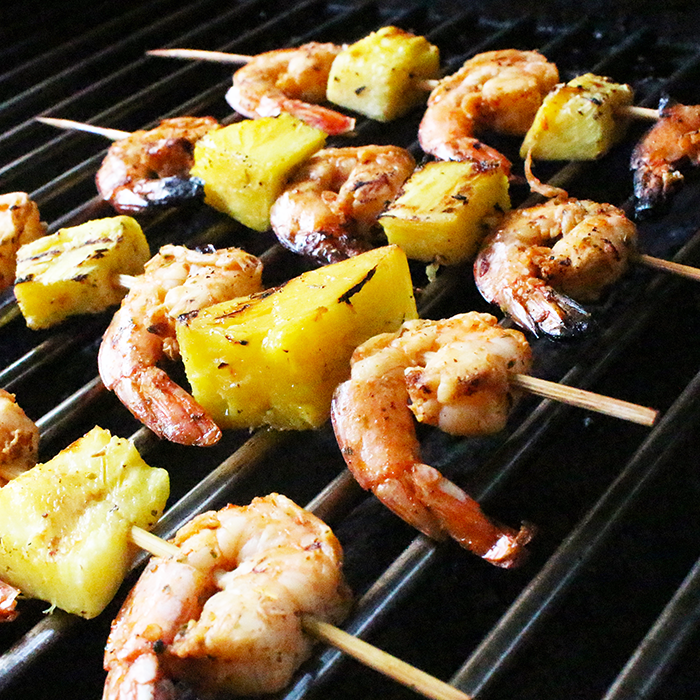 CARIBBEAN SHRIMP KABOBS:
Ingredients:
– 1 pound peeled and deveined shrimp
– 1 whole pineapple, chopped into bite sized pieces
– 1 orange, zested and juiced
– 1 lime, zested and juiced
– 1 lemon, tested and juiced
– 1 tsp vinegar
– 2 tbs olive oil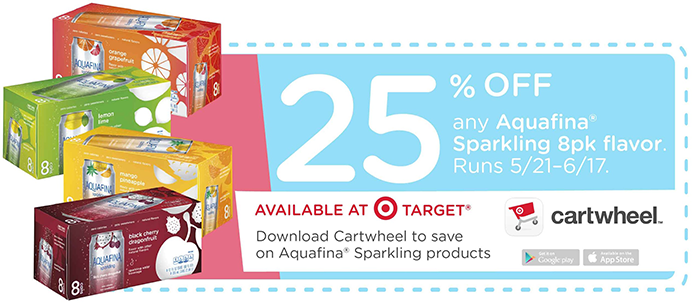 Instructions:
1.  In a mixing bowl, combine orange, lemon, lime, vinegar, and olive oil to make the marinade.
2.  Place the shrimp into a large bag, combine the marinade, and evenly coat the shrimp.
3.  Marinate the shrimp for 30 minutes in the refrigerator.
4.  Place the shrimp and pineapple onto wooden skewers.
5.  Place the shrimp and pineapple kabobs directly over the fire and grill on medium heat for approximately 10 minutes or until done, turning halfway through.
6.  Carefully remove the kabobs from the grill and allow to cool.  Top with fresh lemon and orange juice, then serve.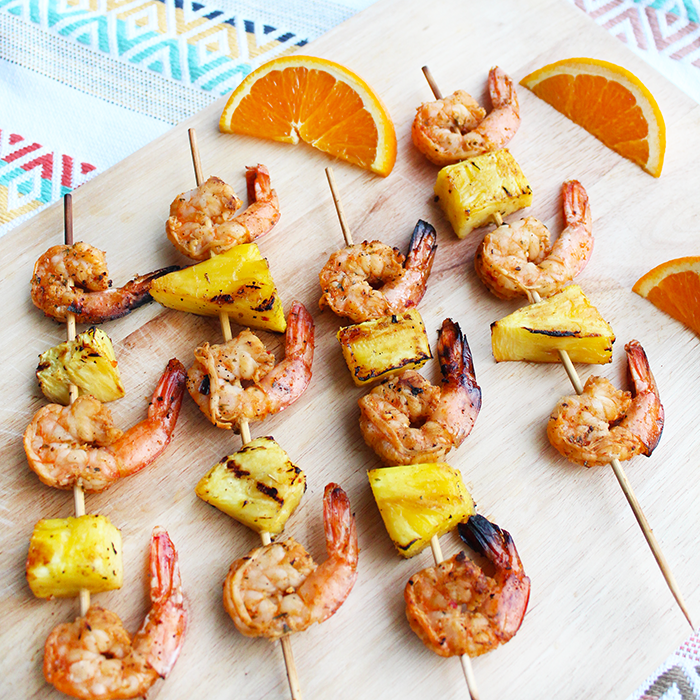 If you plan to enjoy these caribbean shrimp kabobs in the summer months, I recommend pairing them with a cold Aquafina Sparkling Mango Pineapple.  It has 0 calories, 0 sugar, and 0 artificial flavors, which is the perfect balance of fun and a hint of flavor.
We recently had a backyard get together and served this to our friends and it was a hit!  The citrus flavors taste just like summer!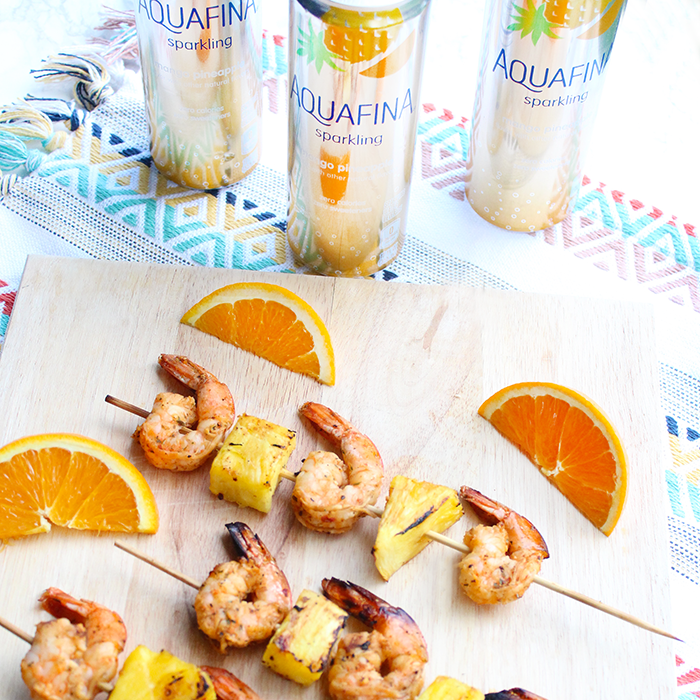 You can find a variety of Aquafina Sparkling flavors sold in 8-packs at Target!  There will be tastings of Aquafina Sparkling in certain locations across the U.S., so be on the look out during your next trip to Target!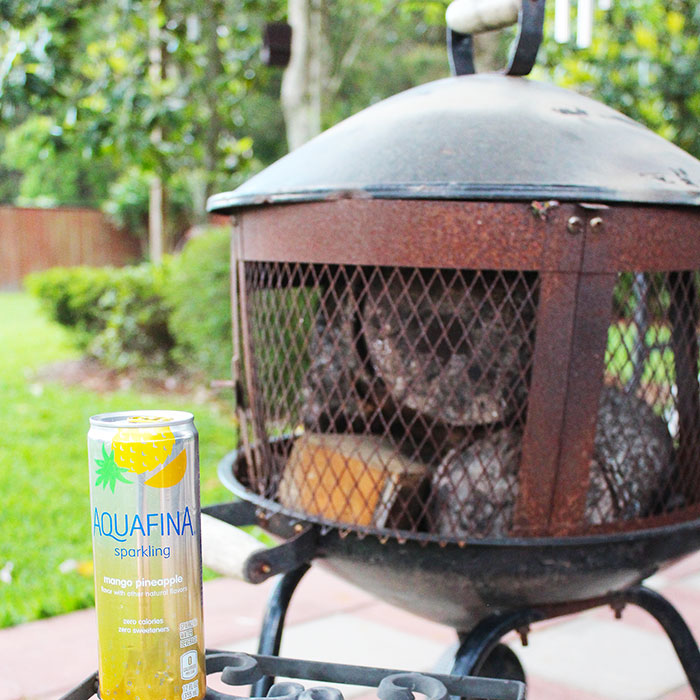 Have you tried caribbean shrimp kabobs before?  Be sure to pin this recipe so you can make them later!