This watermelon beer rita shop has been compensated by Collective Bias, Inc. All opinions are mine alone. The following content is intended for readers who are 21 or older. #CollectiveBias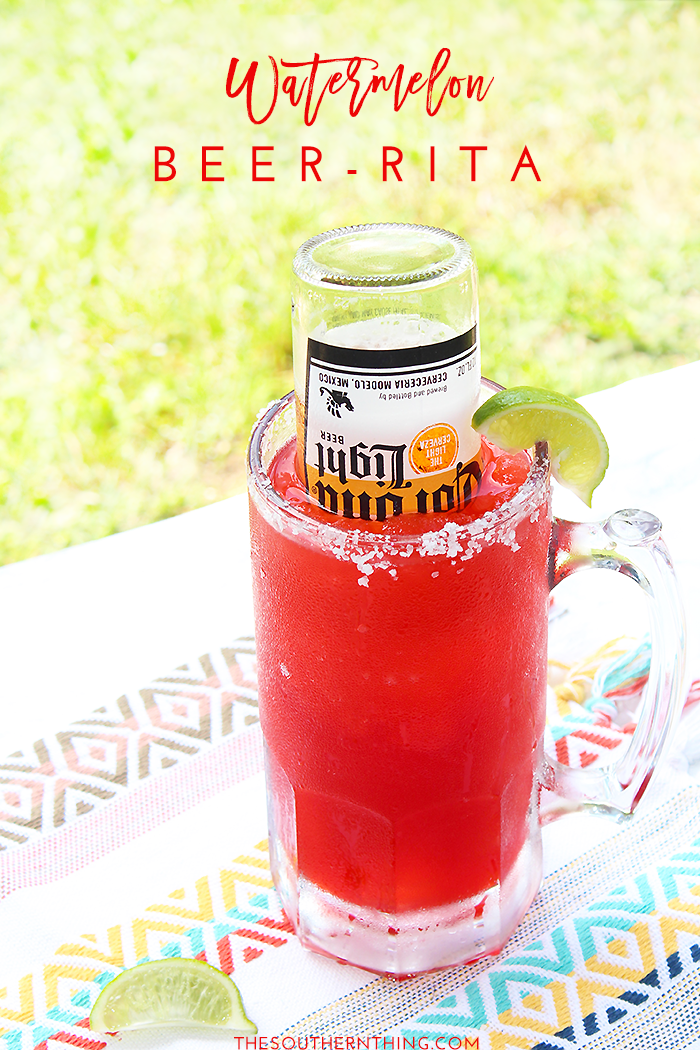 It may only be the beginning of spring, but summer vibes are in full swing here in the south.  It's the season for crawfish boils, festivals, BBQs, and gathering with friends and I couldn't ask for more!
The heat seems to be here to stay, so I've been getting ready for summer the best way I know how- with Sunday Funday outdoor gatherings with friends, cold beer, margaritas, and beer ritas.  What more could a girl need!?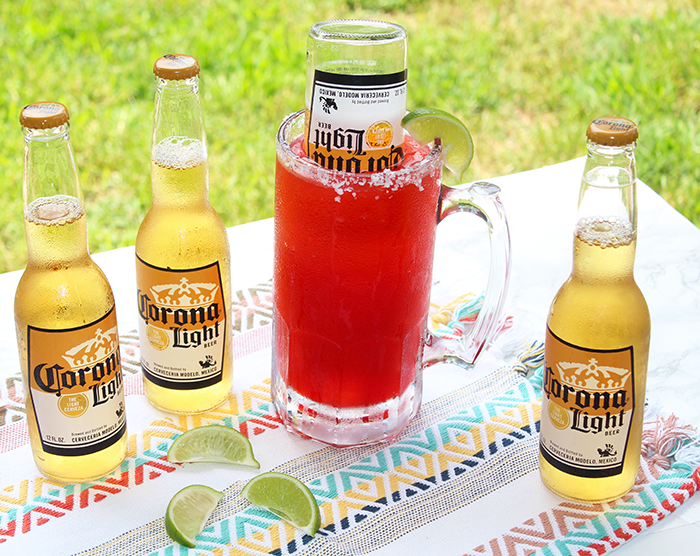 Beer ritas are one of my favorite summer drinks, and with Cinco de Mayo being right around the corner, I decided to get a little creative and see what I could do to put a little twist on the traditional beer margarita, and thus the watermelon beer rita was born!
If you're looking for an ice cold Corona margarita recipe, you've got to give this watermelon beer rita a try!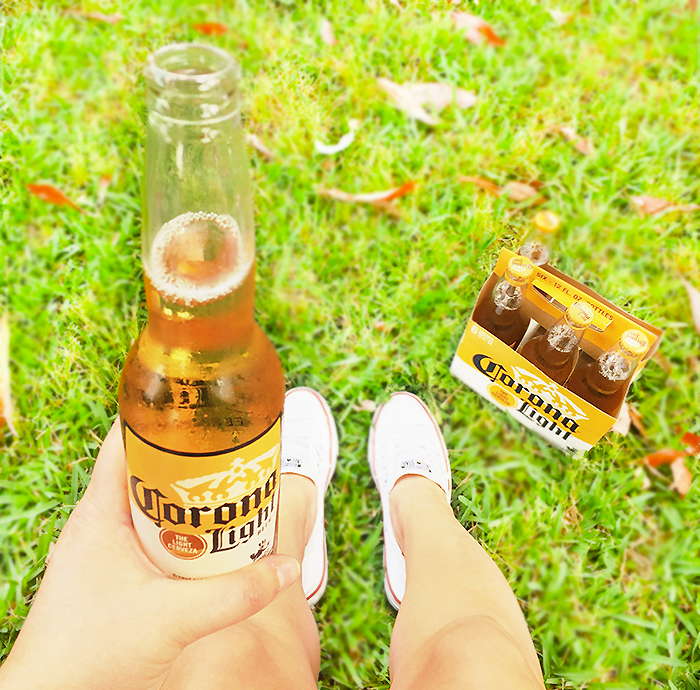 WATERMELON BEER RITA:
INGREDEINTS:
– 2 cups seedless watermelon, rind removed
– 3 tablespoons simple syrup
– 3/4 cup tequila
– 1/4 cup lime juice
– 1 1/2 cups ice (add more as needed)
– Cold Corona Light beer
– Lime wedges (for garnishing)
– Margarita salt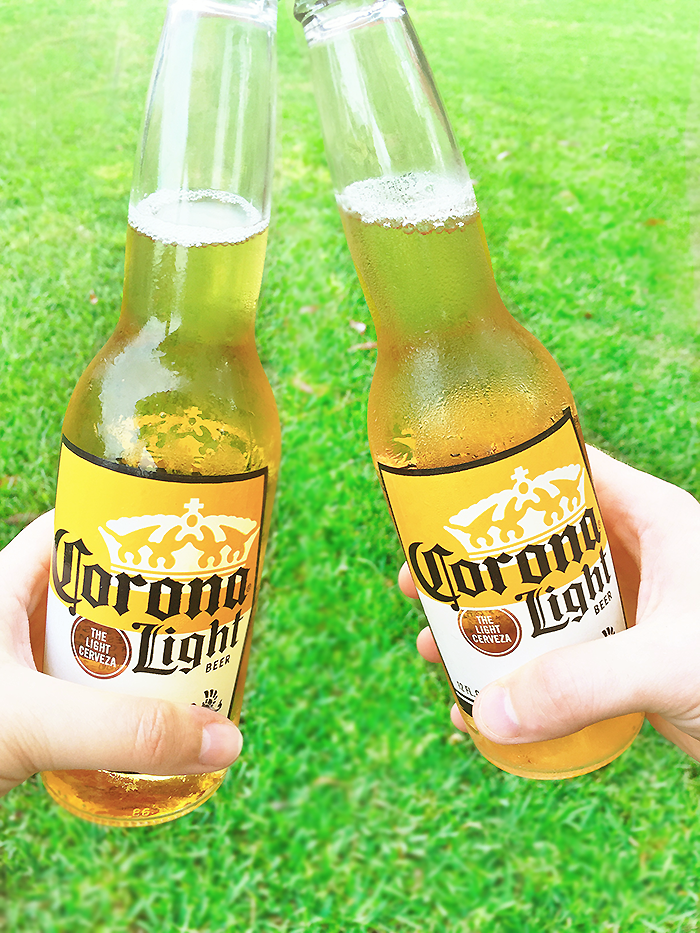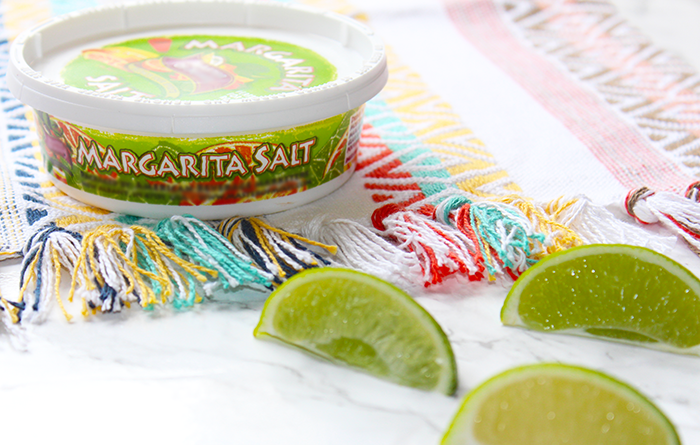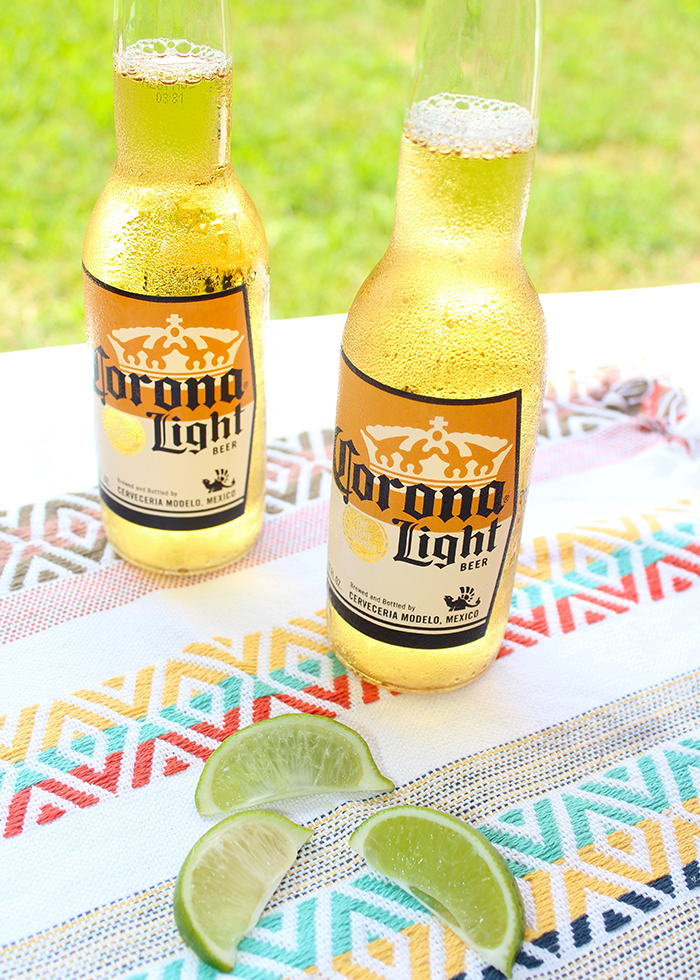 INSTRUCTIONS:
1.  Remove seeds and rind from watermelon and cut into cubes.
2.  In a blender, combine watermelon, simple syrup, lime juice, tequila, and ice, then blend.
3.  Dampen the rim of a large margarita glass or beer mug, then twist the rim in margarita salt.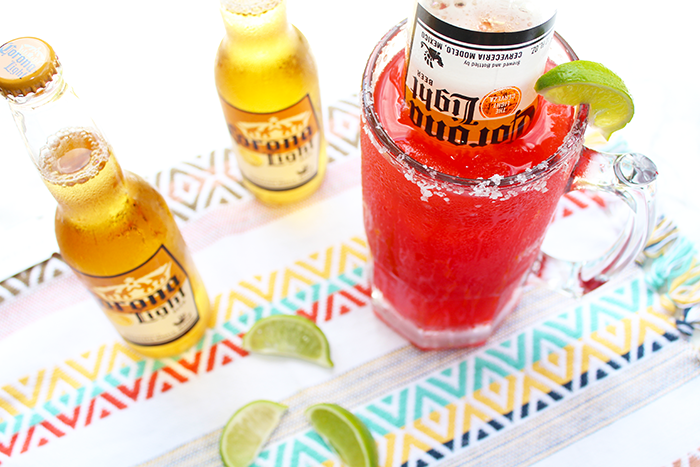 4.  Pour contents of blender into a chilled glass, a little more than half full.
5.  Carefully place an ice cold Corona beer into the margarita glass.
6.  Garnish with a fresh lime and serve.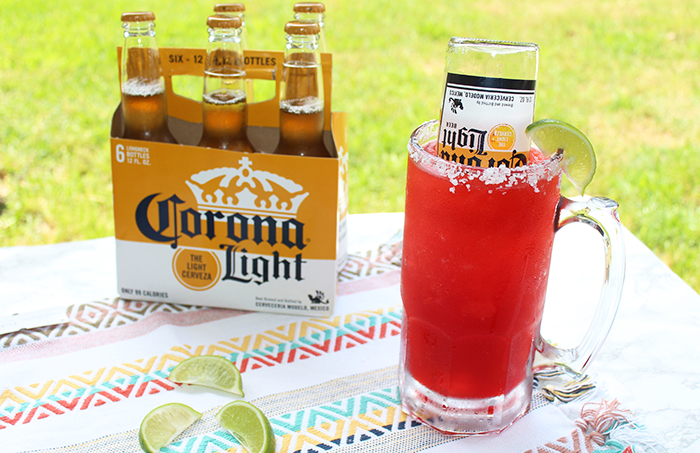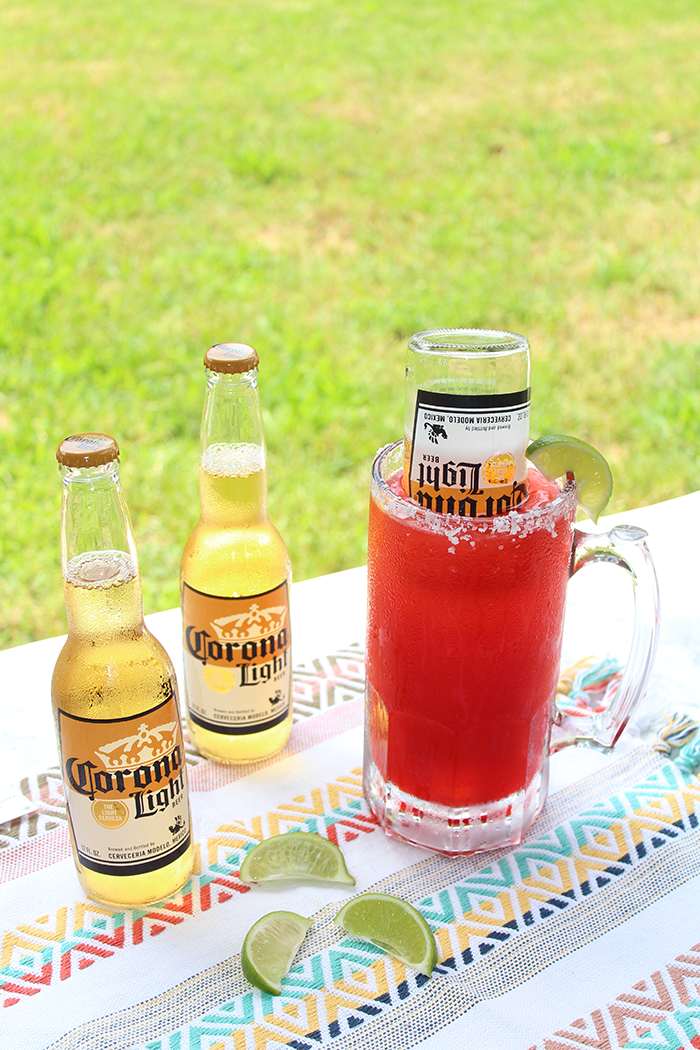 If you're planning on celebrating Cinco de Mayo with friends and beer margaritas and you're looking for a light option, you can't go wrong with Corona Light at only 99 calories! It has a pleasant fruity aroma and distinctive hop flavor which makes it a great match for Corona margaritas and this watermelon beer rita recipe!
Corona is partnering with Spotify in 2017 and they want you to add a song to their playlist that evolves throughout the summer! What song would you add for the ultimate summer vibe?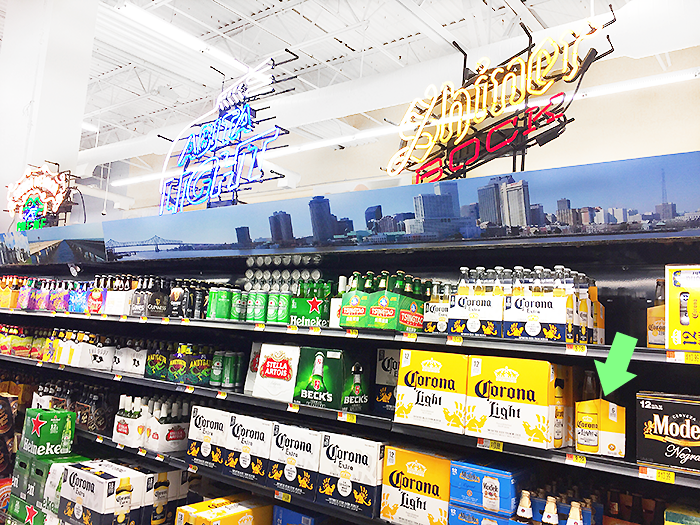 Have you tried a beer margarita before?  Be sure to pin this watermelon beer rita recipe so you can give it a try later!