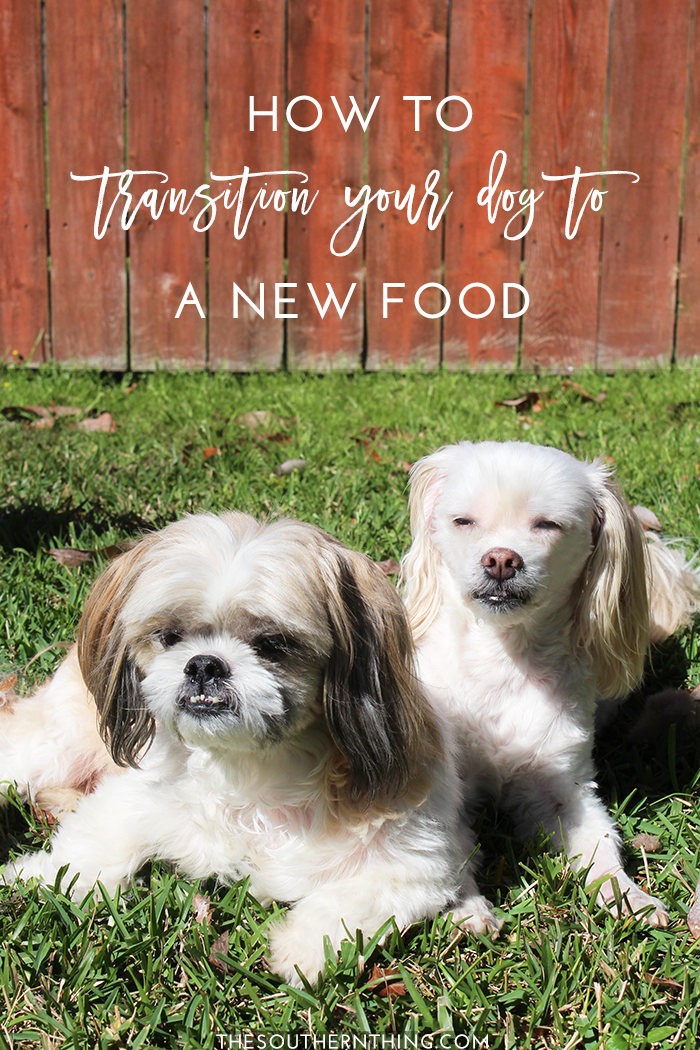 The weather has been so gorgeous here lately, which has called for many doggy play dates that the dogs can't seem to get enough of.  Between our dogs and my Mom's dogs, we're usually outnumbered here, but I don't hate it!  I often jokingly tell Chris that I wish I could have 6 poodles roaming around the house at all times, except I'm not joking!  That would be my ideal world, but the husband still needs some convincing.  I'm working on it!
To say our pets are spoiled would be an understatement.  I try my best to give them the best, especially when it comes to their health.  They're part of the family, so it's only right I treat them as so.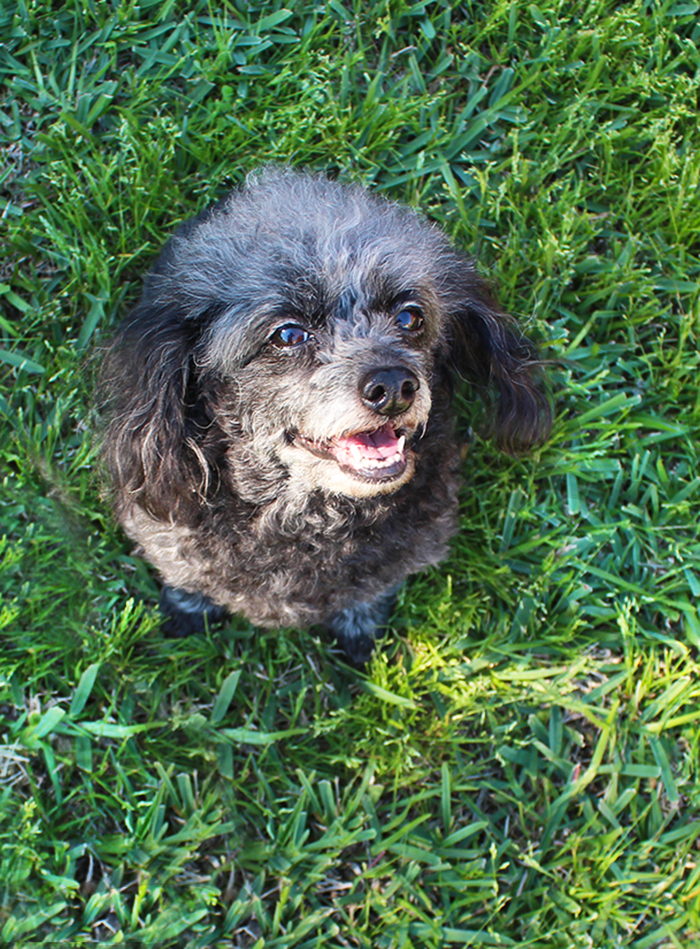 One thing that has been on my mind a lot lately is the food and products we give and use on our dogs.  We're more aware than ever in regards to harmful ingredients in our own food and cosmetic supply, but one thing I think we often forget is that these same harmful ingredients could be present in industries that serve our pets.  This lead me to take action and further look into what I choose to feed my pets.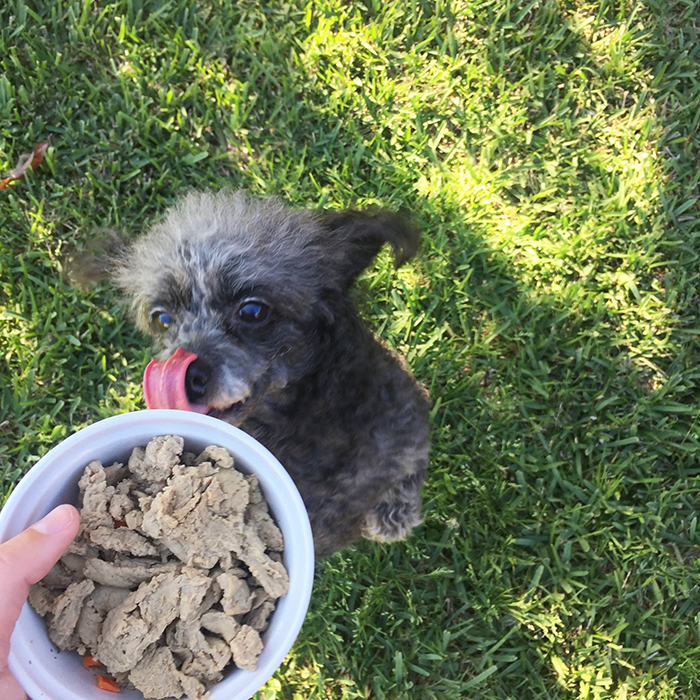 The more I researched pet food, the more I was considering the idea of making my own.  I'm still a bit nervous to go that route considering I'm not a vet and I don't know all the scientific details in regards to the proper nutrients dogs need, so for now that idea is on hold.  The idea of feeding my dogs real food has always been appealing to me, and that idea finally came to life when I discovered Freshpet, a refrigerated all natural pet food made with fresh ingredients.  Bingo!!  Freshpet never uses artificial or chemical preservatives, or any mysterious ingredients like chicken meal.  The food is just like a home cooked meal you'd make for your pet.
Our pets recently got to try Freshpet and their reactions were hysterical.  They were so freaking excited!  Hailey put on a show by dancing for her bowl of food, while the boys Brees and Reggie raced to see who could get to their bowls first.  Based on their reaction, it's safe to say this food gets the approval over here!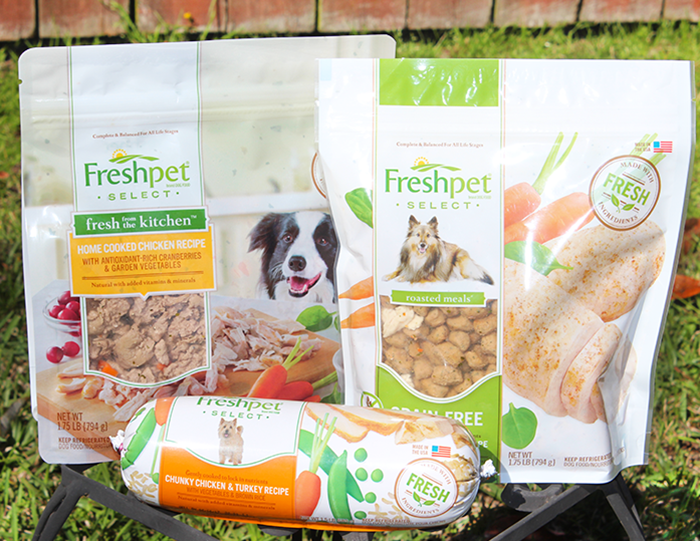 If you're looking to transition your dog to a new food, I recommend you give this a try, but just be sure to do it the right way.  Transitioning your dog to a new food is a slow process, but necessary to avoid any digestive issues.  If you're trying to change your dog to a new food, these tips will help: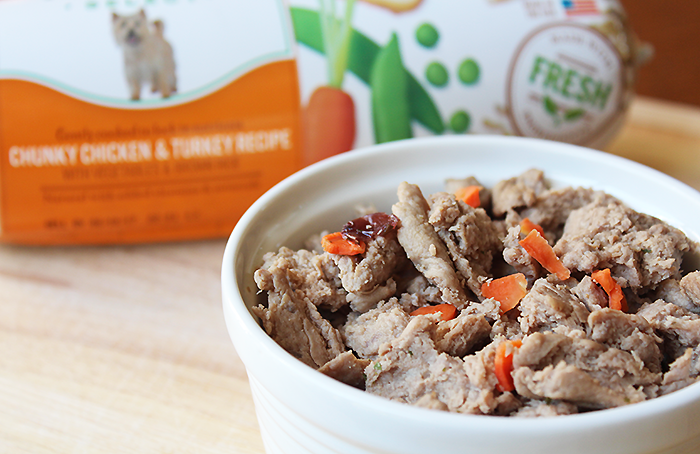 HOW TO TRANSITION YOUR DOG TO A NEW FOOD:
Make a gradual change
When you're trying to transition your dog to a new food, don't just jump right in!  Gradually introduce the new dog food by mixing it into your pet's current dog food.  Every dog and food is different, so be sure to consult with your vet and read the label of the new dog food to come up with a safe transition schedule. A good rule of thumb is to gradually introduce the new food over a period of 7-10 days, with each day adding a little more of the new food and less of the old food- at about 20% new food, 80% old food for the first day.
Stick with what your dog knows
If your dog is used to being fed chicken flavored dog food, seems to like it, and hasn't had any issues, then stick with it!  If for any reason your dog has issues with a new food, you'll have one less factor as a possible culprit when trying to pinpoint the cause of the issue.
Watch for changes
While you transition your pet to a new food, be sure to monitor them closely for any signs of digestive distress or allergies.  Look for things such as a change in water intake and a change of bowel movement. If any symptoms start to arise, you may need to slow down on changing your dog's food and consult with your vet.
Monitor your dog's progress after the transition
After the 7-10 day transition phase, continue to monitor your dog to ensure no new digestive problems arise.  You'll want to be sure your dog's new food is the best fit, so give it a little more time before assuming you're in the clear.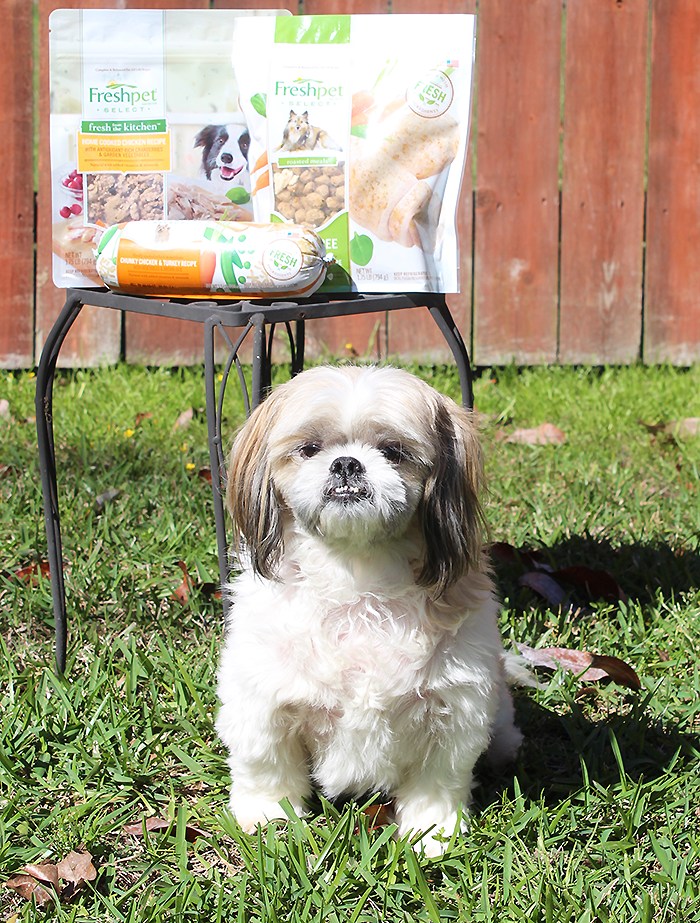 Be sure to consult with your vet before making any decisions for your pet you're unsure of!
Have you ever tried to transition your dog to a new food?  Was it a smooth process?
I was selected for this opportunity as a member of CLEVER and the content and opinions expressed here are all my own.