This shop has been compensated by Collective Bias, Inc. and its advertiser. All opinions are mine alone. #40PerfectPairings #CollectiveBias. The following content is intended for readers who are 21 or older.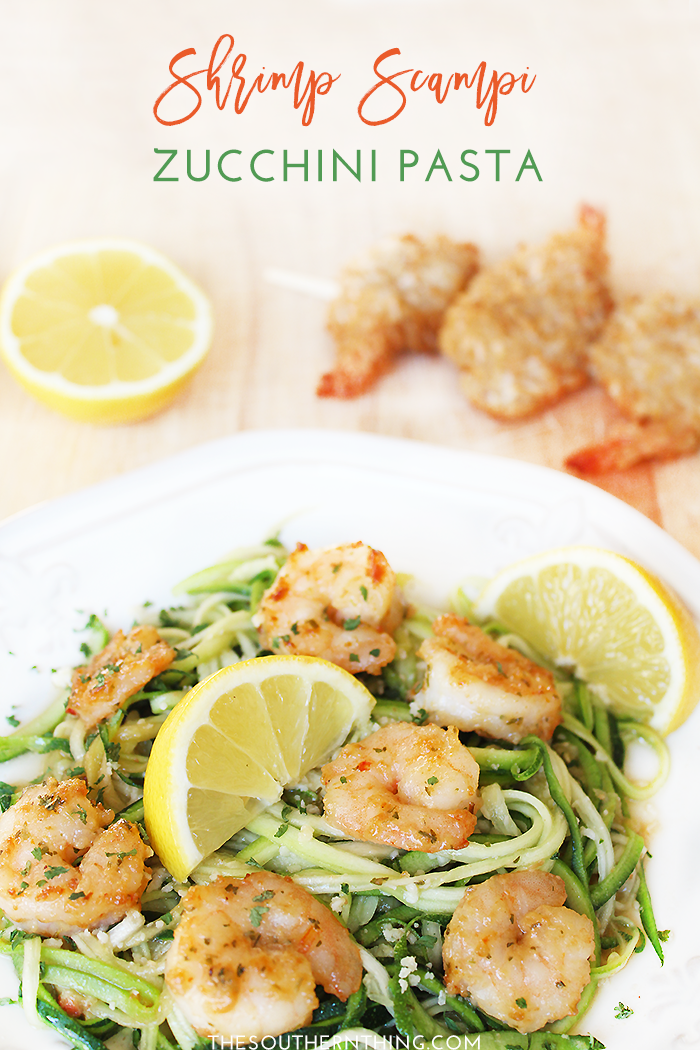 Within the past year I discovered my new found love for all things zucchini pasta and ever since then, I've been recreating some of my favorite pasta dishes with zoodles. Where has this been all of my life!? Out of all the zucchini pasta recipes I've made, my shrimp scampi zucchini pasta  is by far my favorite!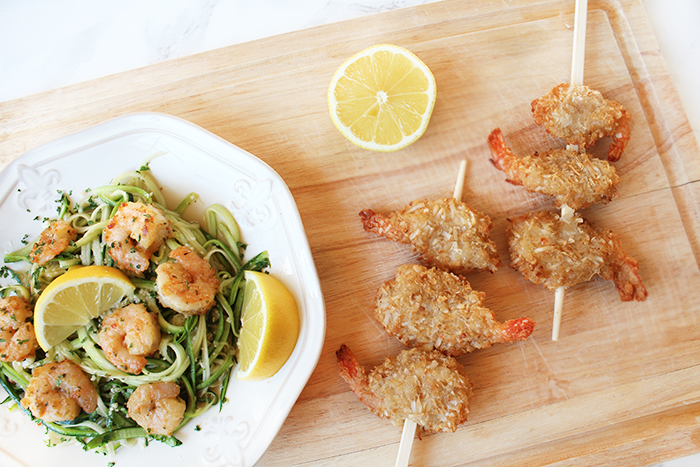 There are two versions of the zoodle shrimp scampi I make: one with the shrimp scampi sauce made from scratch and one with the shrimp scampi ready to go in one ingredient.  Allow me to let you in on a little secret of the latter and share how I make shrimp scampi zucchini pasta with just 2 ingredients.  Yes, you heard that right!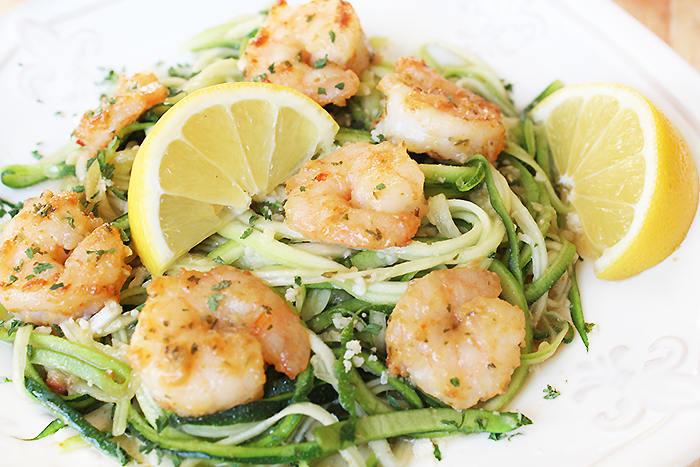 EASY 2-INGREDIENT SHRIMP SCAMPI ZUCCHINI PASTA
Ingredients: *yields 1 serving
– 1 zucchini (spiralized to make zucchini noodles)
– SeaPak® Shrimp Scampi
– Lemon (optional)
– Grated parmesan (optional – for topping)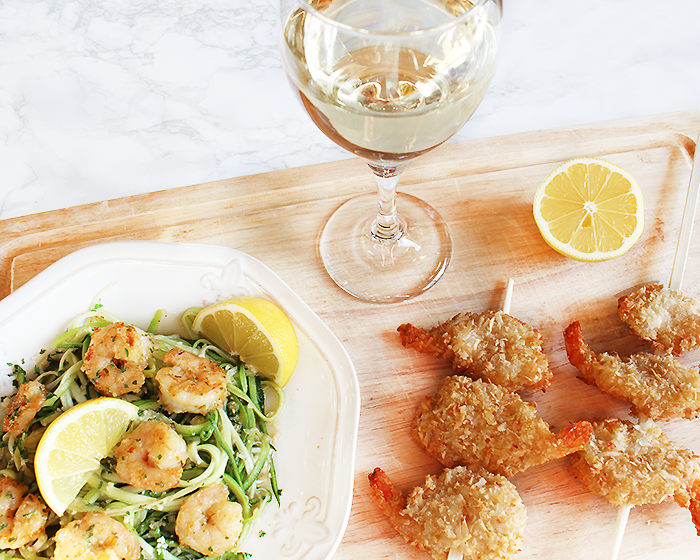 Instructions:
1.  Rinse the zucchini.
2.  Spiralize an entire zucchini to make the zucchini noodles (I recommend this spiralizer).
3.  Place the zoodles on a paper towel and pat dry to absorb any excess water.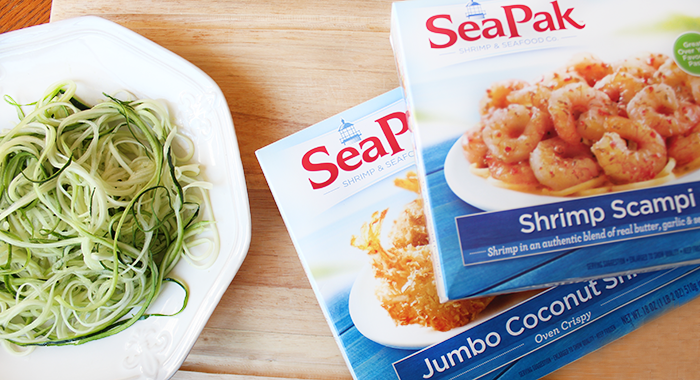 4.  In  a medium skillet, sauté 7 SeaPak® Shrimp Scampi for approximately 7-8 minutes until shrimp turn pink outside and opaque white inside. *The shrimp scampi sauce is coated onto the shrimp, so there's no need to make your own sauce. That's how easy this 2-ingredient recipe is! 
5.  Once shrimp are done, remove each individual shrimp from the skillet and set aside.
6.  Add the zucchini noodles to the shrimp scampi sauce that remains in the skillet and toss.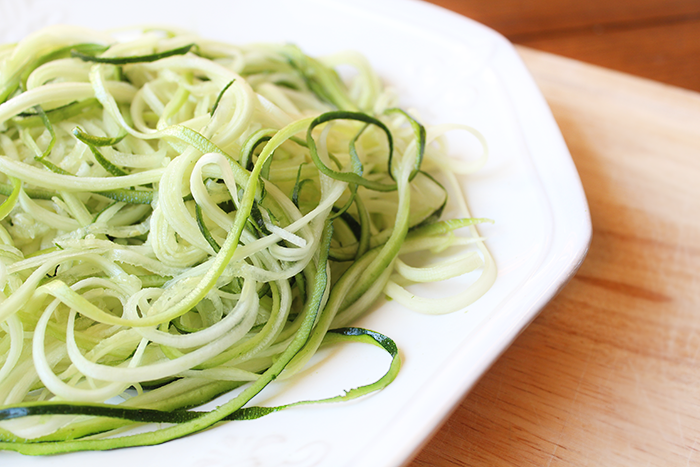 7.  Sauté zucchini noodles over low heat for approximately 3 minutes.
8.  Add the shrimp scampi back in, then serve.
Optional:  top with fresh squeezed lemon and grated parmesan cheese.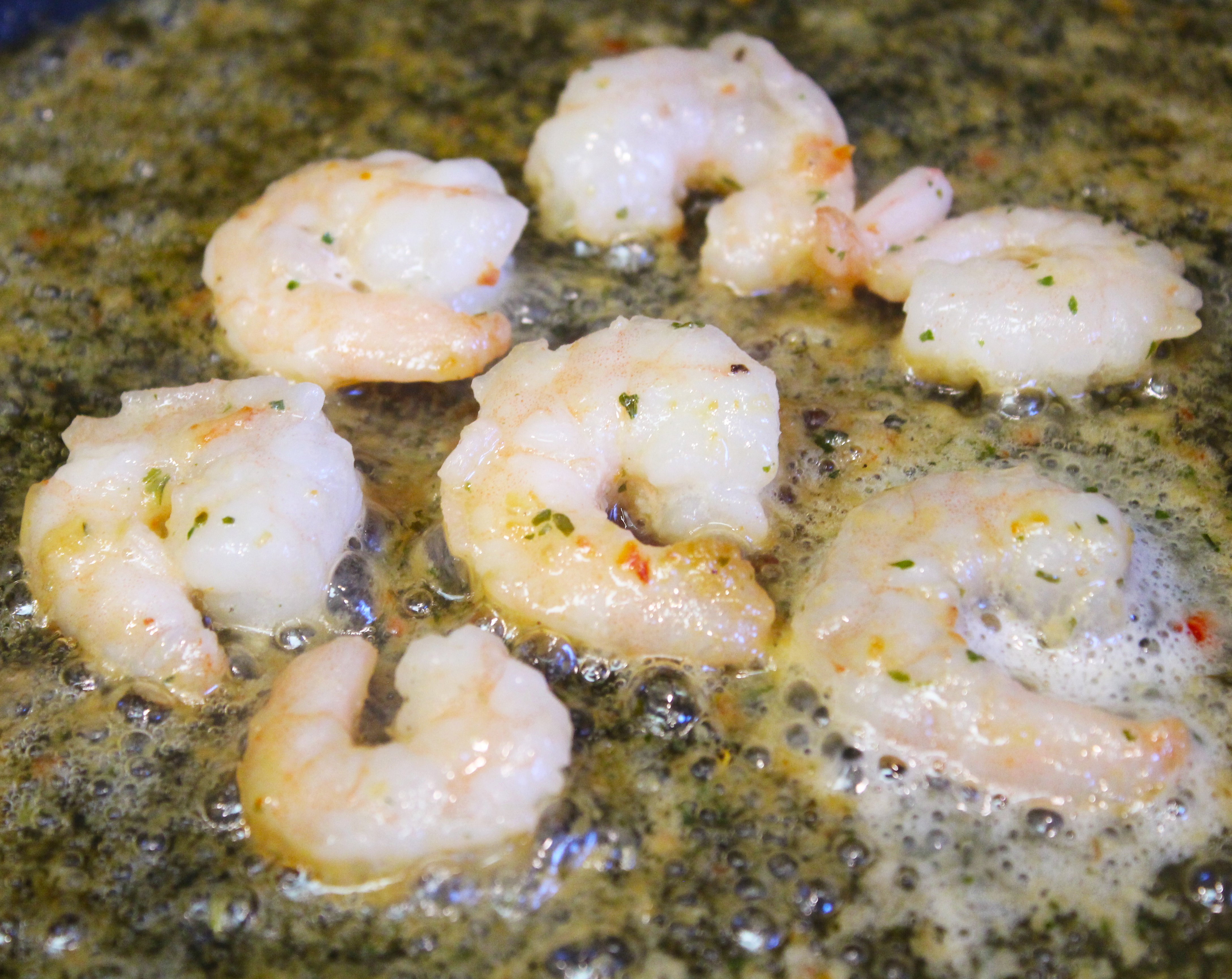 For the perfect pairing with shrimp scampi zucchini pasta, a glass of wine is always necessary! This time I went with a glass of Black Box Pinot Grigio with my zoodle shrimp scampi. Each box is equivalent to four 750ml bottles, and it's the winner of 50 Gold Medals and 29 Wine Enthusiast Best Buys, so I figured wine not give it a try!?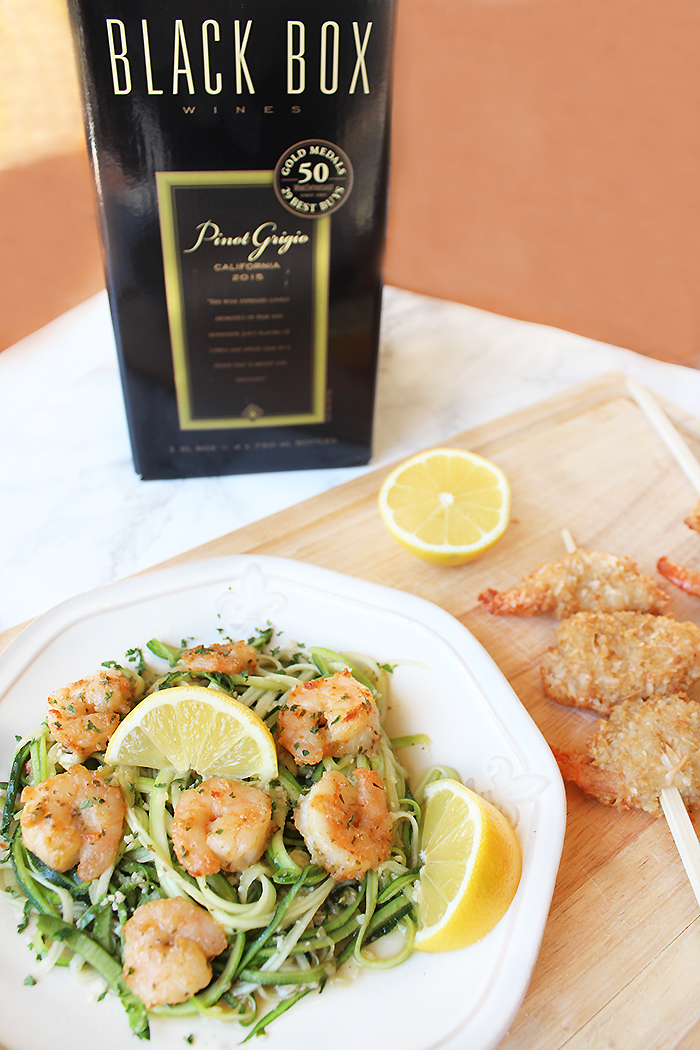 Do you know what else is good paired with this zoodle shrimp scampi?  Coconut shrimp skewers!  I cheat and use SeaPak® Jumbo Coconut Shrimp for a quick and easy side. SeaPak offers diverse options of convenient seafood favorites that are responsibly sourced..  They have a new recipe book which features 40 meal solutions and pairings to help make decisions easy and weekly shopping a breeze, so if you want more ideas, be sure to check it out! You can get the recipe book by placing a first time online grocery order through Walmart now until the first half of April.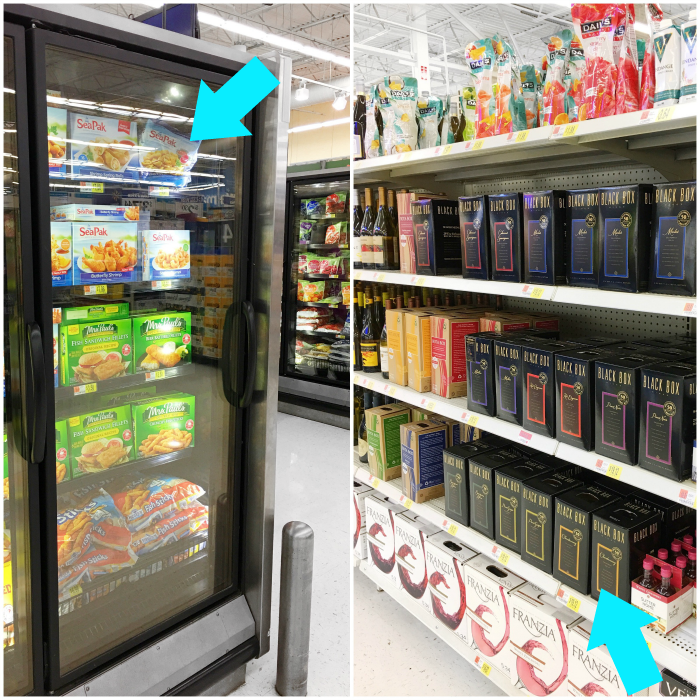 Have you tried shrimp scampi zucchini pasta before? Save this recipe for later by pinning it!