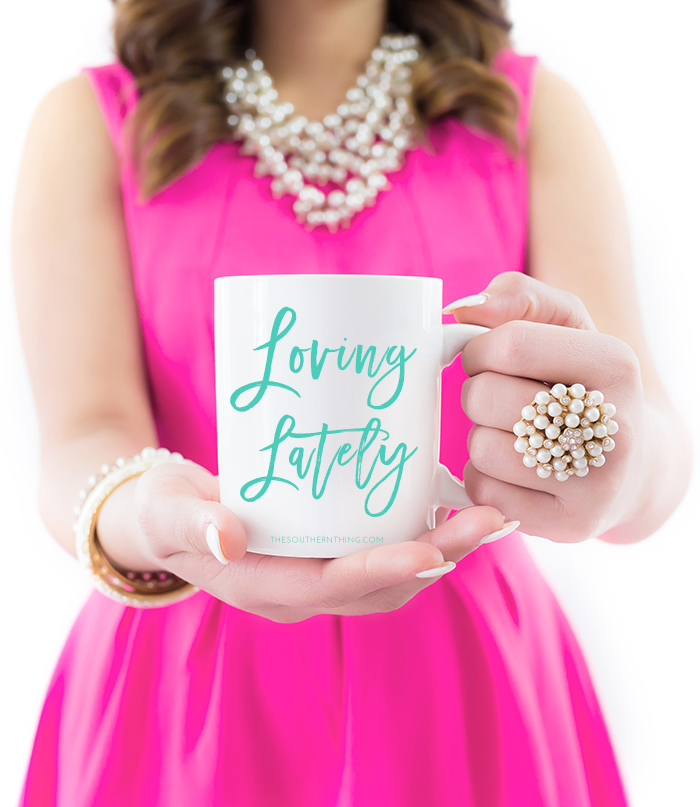 I've been on a big shopping kick lately.  Despite the last few days, it has felt like spring here so I've been trying to refresh my closet with new clothes in bright colors.  I've been hoarding all of my favorite wish list items on my shop page, and I finally decided to make some purchases.  By now, the UPS man probably hates me with all the packages that have been coming in, so I figured I'd share what has been in my shopping cart and what I'm loving lately.
Espradilles: First up are these ever so popular espradille wedges that you've most likely seen every fashion blogger and their mother wearing, except these are a steal of a designer dupe, coming in at under $60 compared to the pricier pair at $160 and even pricier pair at $660!
I'll take the extra $$ in my pocket any day!  I ordered the designer dupes in taupe and love them- they're comfy and go with everything!  I'm also loving these lace up espradille flats that were less than $30!
Cold shoulder / off the shoulder tops:  Good thing I'm loving this style lately, because they're literally everywhere! This crochet cotton cut-out top was a steal of a purchase for only $20, and this cold shoulder ruffle sleeve top is great for dressing up during the day or night. I ordered it in pink and it's so chic!  This off the shoulder bow blouse will be going in my cart next!
Twist front tee:  This is the comfiest tee ever and I love how the twist front dresses it up a bit! I ordered it in heather grey, and as soon as I tried it on, I ordered another color! Did I mention this shirt is only $22!?
Everything blush:  My obsession for blush started last year when I bought these Tory Burch Millers in the color makeup- the perfect blush.  I believe that color may be exclusive to Nordstrom, or atleast they were last year when I got them.  This Tory Burch tote is on my wish list, as well as this Kate Spade watch! Aren't they beauties!?
If you're looking for an inexpensive blush crossbody bag, you can't beat this tassel cross body under $60, or this Michael Kors cross body in the color oyster.  The MK cross body has been my go to bag lately, and is suprisngly large enough to fit a water bottle, phone, and a few other essentials!
Tassel jewelry:  Shameless plug here, but one of the advantages of owning a jewelry boutique is you can easily make whatever you want.  Anytime I make a new design for Bijoux Avenue, I usually set aside one of each piece for myself and lately I've been loving these agate slice tassel necklaces and these druzy tassel necklaces.  I'm also eyeing these fun colorful tassel hoop earrings which would be perfect for spring and summer!
What are you loving lately?  Have you started spring shopping?
SHOP THIS POST
This post contains affiliate links.