This post is sponsored by my friends at Tropicana and Megan Media, but the opinions and ideas expressed here are my own.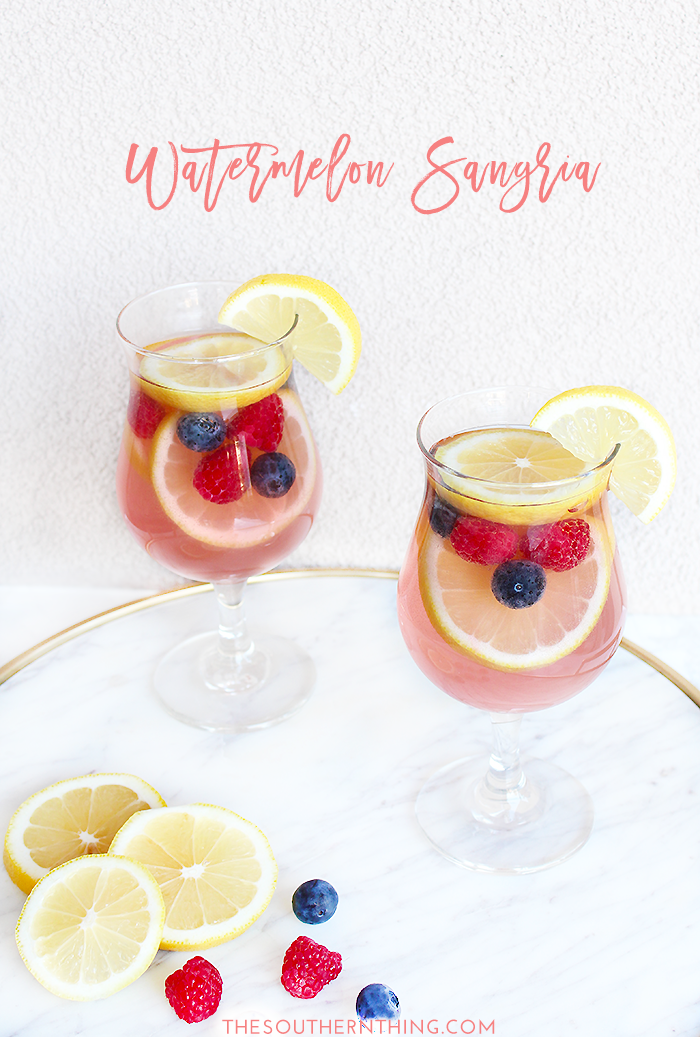 One of my favorite drinks of all time is sangria!  With it being football season, I've had the perfect excuse to craft up different cocktails every weekend.  My most recent watermelon sangria creation was too good not to share!  It's basically summer in your mouth, which is fine by me regardless of season!
If you love sweet sangria, this watermelon sangria will be right up your alley!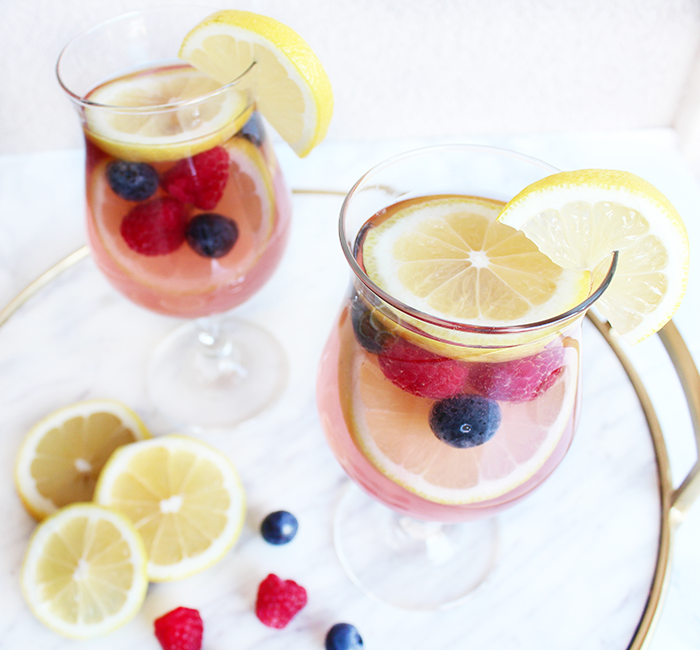 WATERMELON SANGRIA:
What You Need:
– 1 bottle of moscato wine
– 6 cups of Tropicana® Watermelon
– 1/2 cup of watermelon flavored vodka
– 1 cup of mixed berries (raspberries + blueberries)
– 2 whole lemons, sliced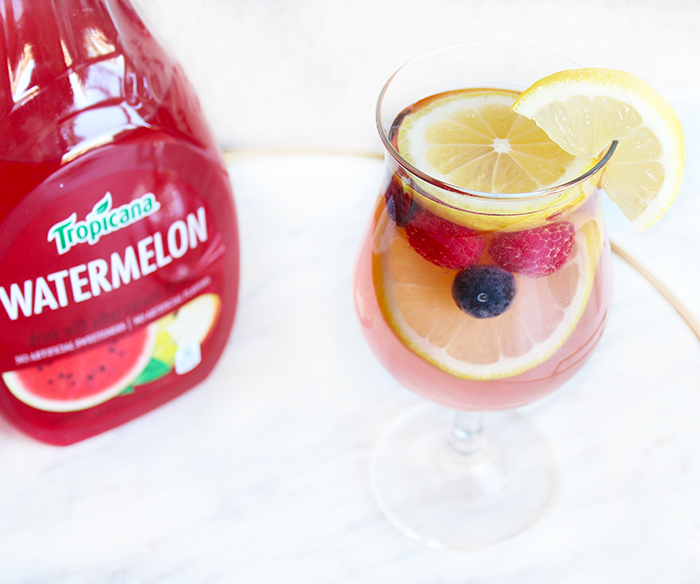 What You Do:
In a large pitcher, combine the entire bottle of moscato, vodka, and Tropicana® Watermelon.  Stir to combine all liquids together.
Add the mixed berries and lemon wedges to the sangria pitcher, then pour into a separate glass for serving.
Garnish the watermelon sangria glass with a fresh lemon wedge.  Serve chilled over ice for maximum flavor!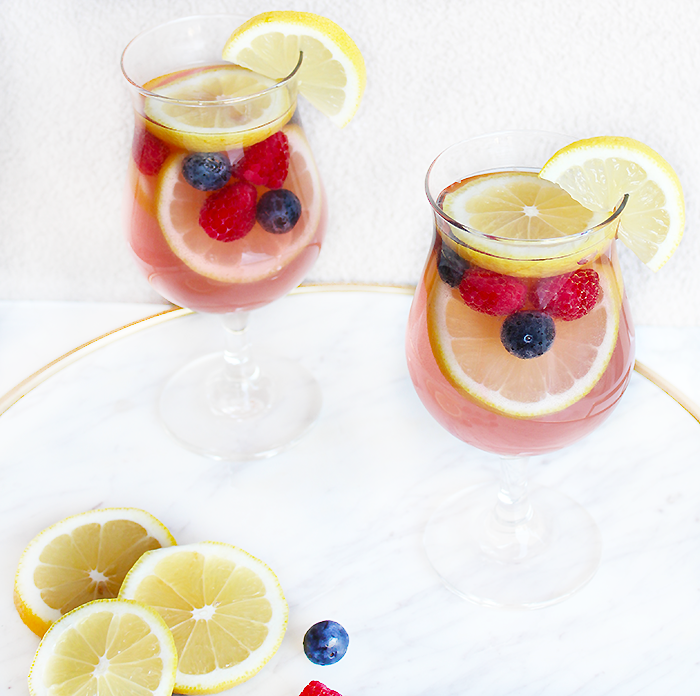 If you're hosting a party or girl's night,  this watermelon sangria is the perfect drink for entertaining!  It's a relatively easy drink that serves plenty and is full of flavor.  Plus it has wine and you really can't go wrong with that, am I right!?
In my opinion, the secret to a good cocktail is the perfect mixer!  Fruit juice is usually my go-to mixer of choice, especially since there are so many options.
Tropicana Premium Drinks are great on their own, but I love using them as a mixer for cocktails.  They have no artificial flavors or sweeteners, which is awesome and great for at-home mixology!
Have you tried watermelon sangria before?  Be sure to pin this watermelon sangria recipe for your next get together!
Many thanks to Tropicana for sponsoring this post!