This shop has been compensated by Collective Bias, Inc. and its advertiser. All opinions are mine alone. #HelloNutchello #CollectiveBias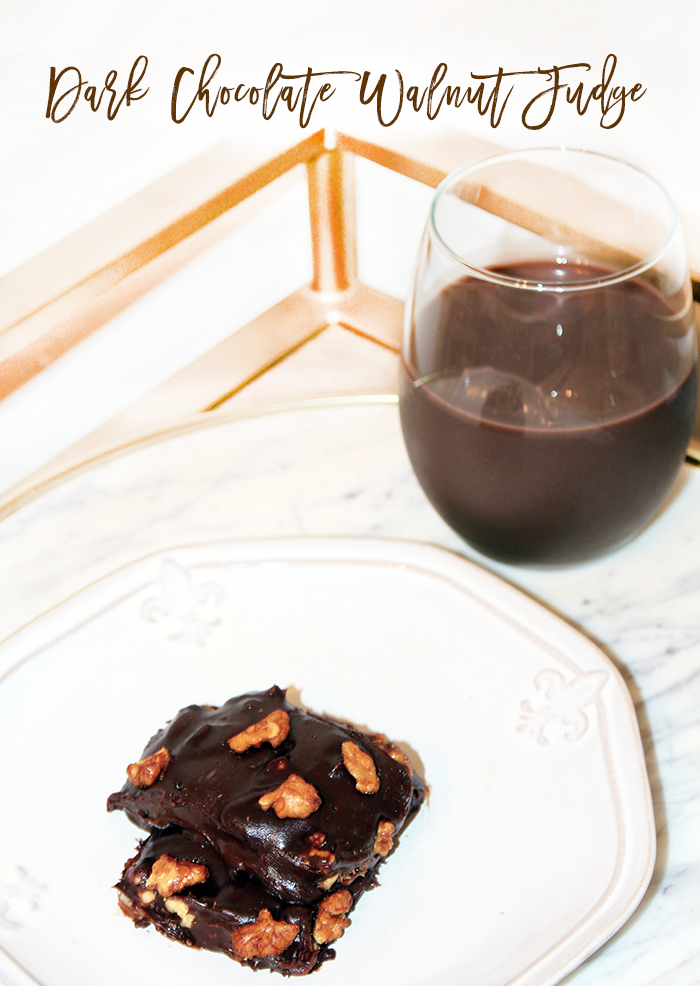 There are days when dessert doesn't even cross my mind, then there are days when chocolate and all things sweet consume 90% of my thoughts.  Yesterday was one of those days!  To satisfy my chocolate consumed mind, I whipped up a batch of dairy-free dark chocolate walnut fudge paired with a glass of Silk Nutchello and it was by far the best decision I made all weekend.  The hardest part of this dark chocolate walnut fudge recipe is the waiting game because you'll be ready to dig in as soon as you see it.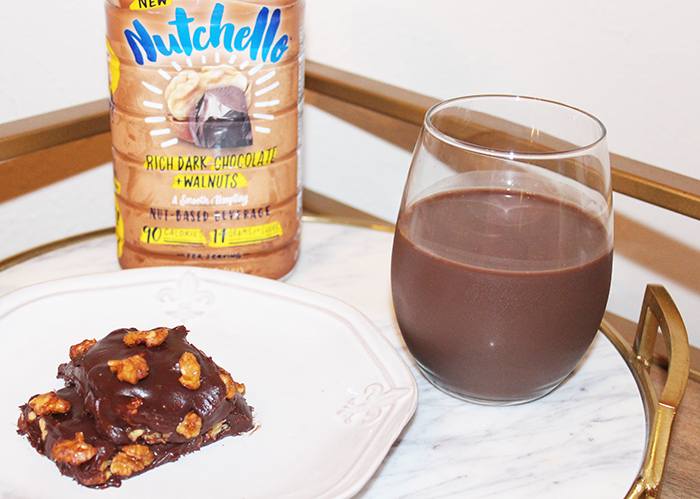 WHAT YOU NEED:
3 cups dark chocolate chips or 24 oz. baking chocolate (dairy free)
1.5 cups coconut milk
1 cup powdered sugar
1/2 cup chopped walnuts
1 tbs cocoa powder
1 tsp vanilla extract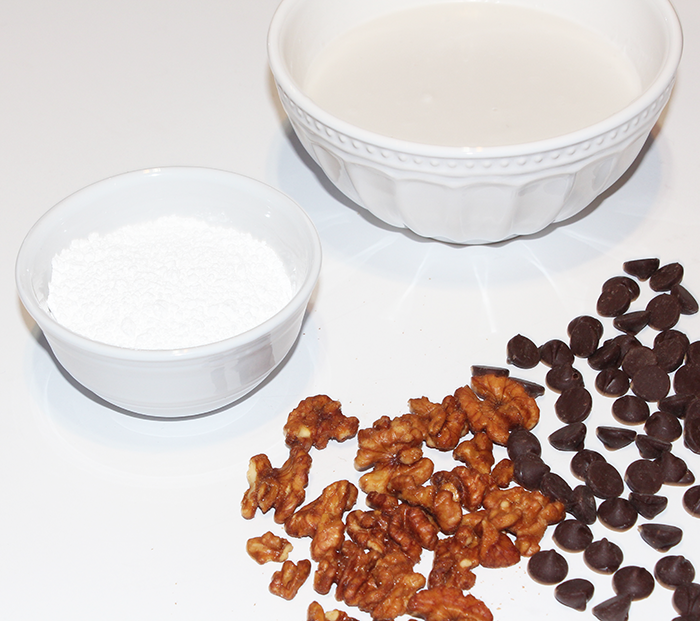 WHAT YOU DO:
Step 1:  Pour the coconut milk into a skillet and heat on low heat until warm, whisking occasionally.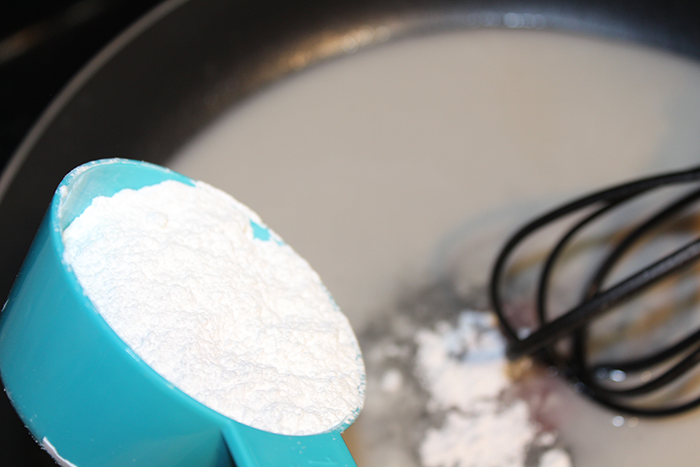 Step 2:  Once coconut milk is heated, mix in the powdered sugar, cocoa powder, and vanilla, then whisk until evenly combined.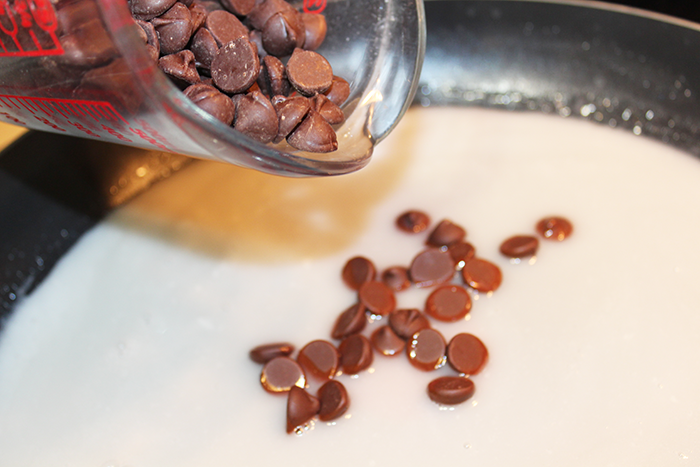 Step 3:  Stir in chocolate chips and continue until melted.  Whisk entire mixture together, then add walnuts.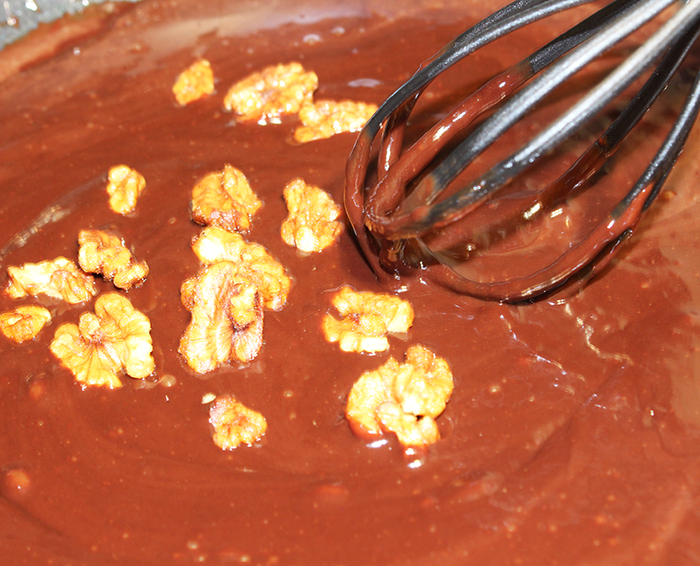 Step 4:  Pour entire mixture into 8×8 baking dish and flatten.  Allow to cool, then continue cooling in fridge for 1-2 hours until mixture becomes somewhat firm.  Cut dark chocolate walnut fudge into bite size squares and serve.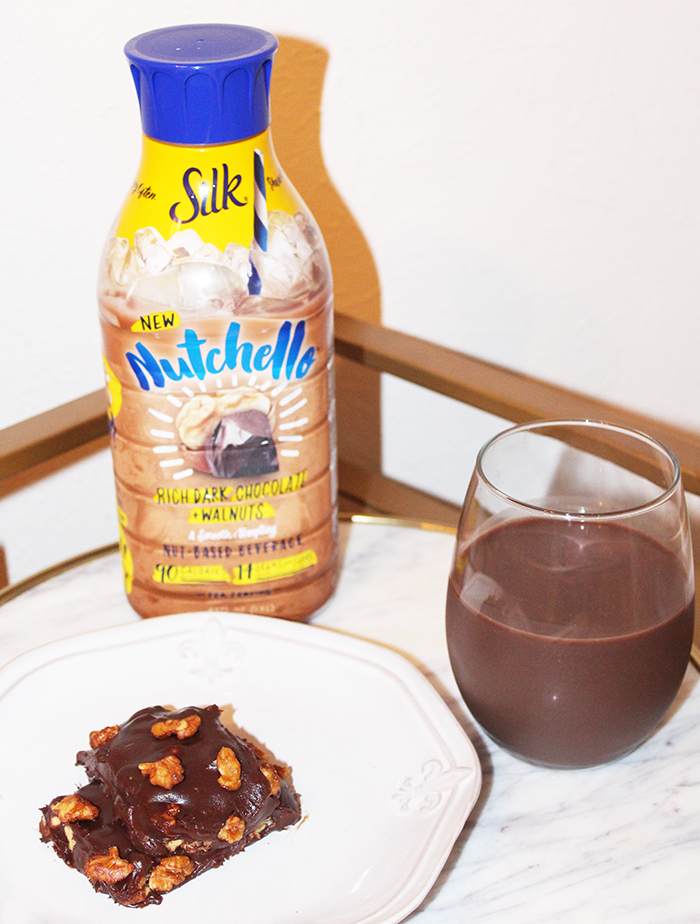 This dark chocolate walnut fudge pairs perfectly with a cold glass of Silk Nutchello over ice.  The new dairy free dark chocolate & walnut flavor couldn't be a more perfect match, hence the name!  Imagine my excitement when I came across this at Walmart!  It's only 90 calories per serving, which makes for a nice little afternoon snack made of real ingredients.  Now I can finally ease my mind of those chocolate thoughts!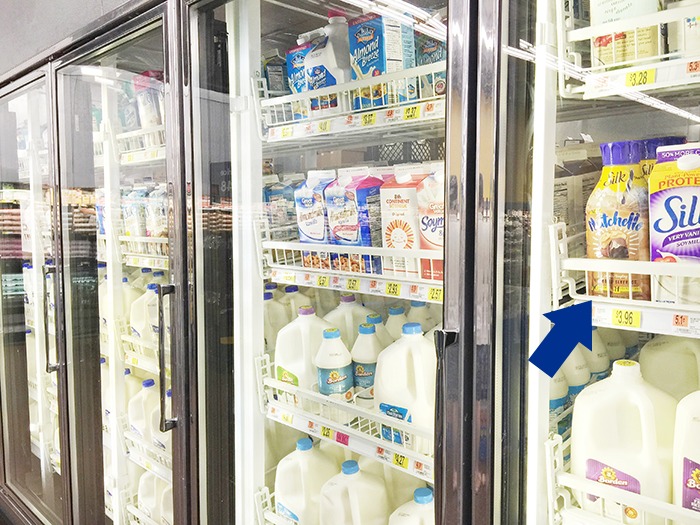 Do you have a favorite chocolate dessert?  Be sure to try one of these the next time you crave an afternoon delight!