This caprese salad skewers post was sponsored by Weight Watchers as part of an Influencer Activation. I received complimentary products to facilitate my review.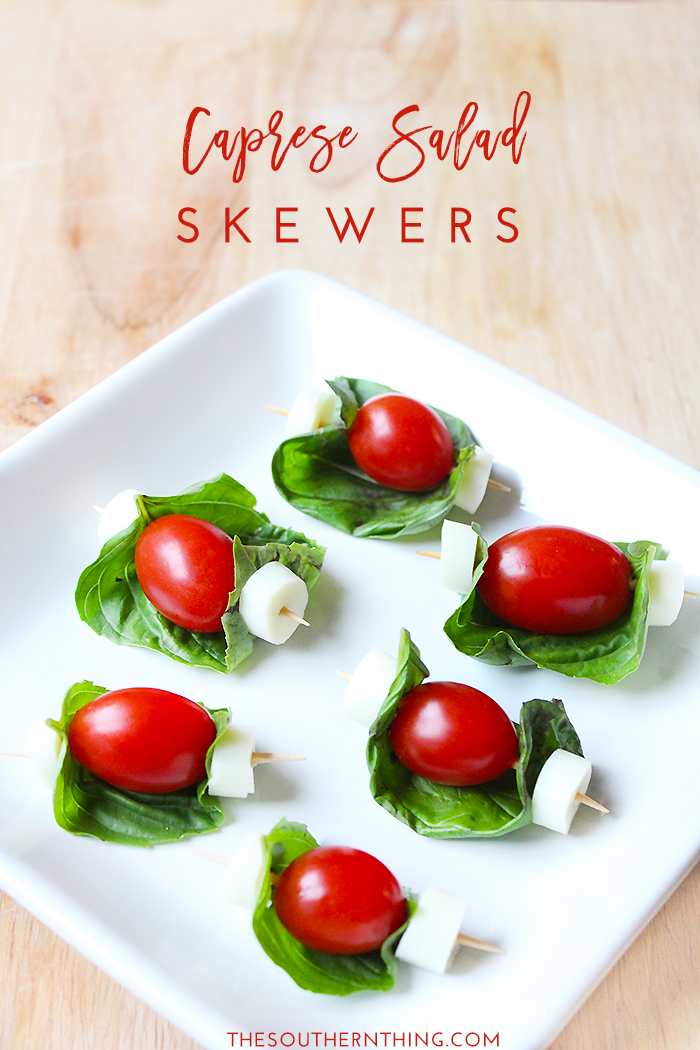 My desire for snacking is something that will never go away, but as I continue on my fitness journey, healthier snacking remains the priority.  I'll be the first to admit I'm the type of person who will stress eat or eat out of boredom, so I must always have options within reach that are both satisfying and healthy.  These three ingredient caprese salad skewers fit that qualification and are very easy to make so I had to share with y'all!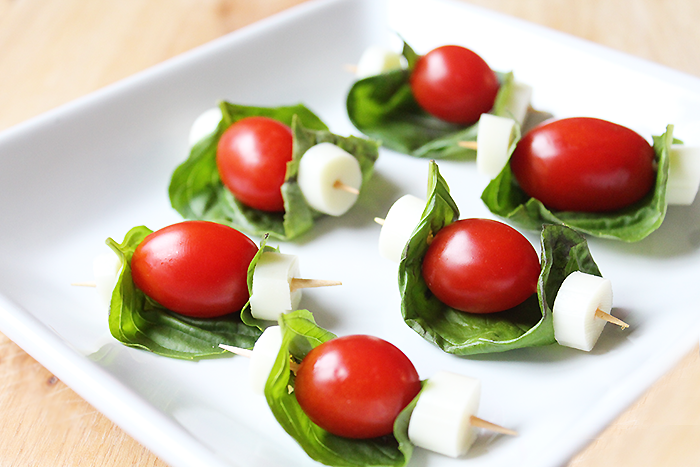 INGREDIENTS
– Grape tomatoes
– Fresh basil
– Weight Watchers Light String Cheese
– Toothpicks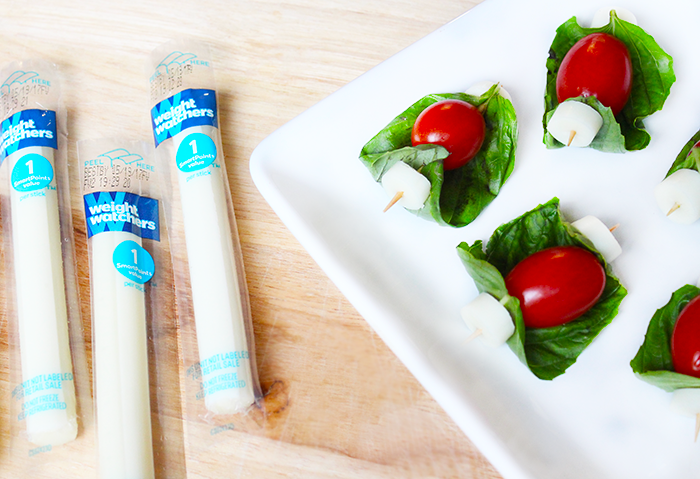 INSTRUCTIONS
When I said this caprese salad skewers recipe was easy, I meant it!  First you'll need to remove the Weight Watchers Light String Cheese from the packaging, then cut it into small 1/4″ slices.  On a toothpick or similar sized skewer, puncture the basil leaf on one side to attach to the skewer, then layer with a grape tomato in the center, then place the basil leaf onto the other side of the skewer.  Add a slice of cheese onto each side, then serve.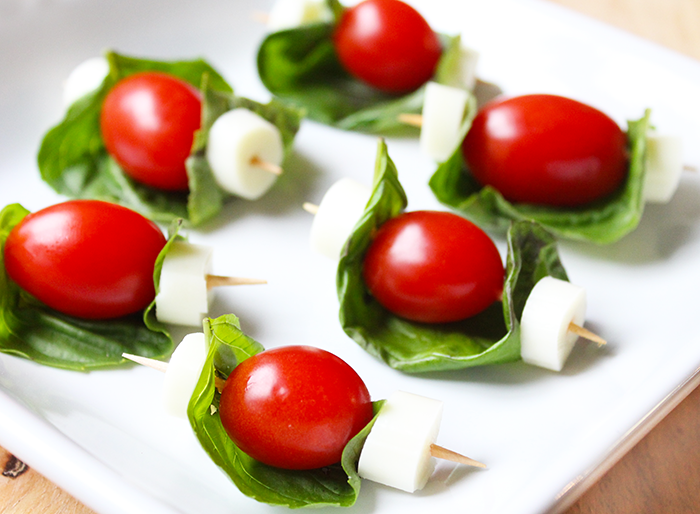 These caprese salad skewers are the perfect light mid day snack or appetizer for entertaining and best of all, they're guilt free!  I'm a sucker for anything with cheese, but unfortunately not all cheese is created equally.   Thankfully I can still enjoy my favorite  snack without worry since the Weight Watchers Light String Cheese used in this recipe is only 1 SmartPoints per whole stick.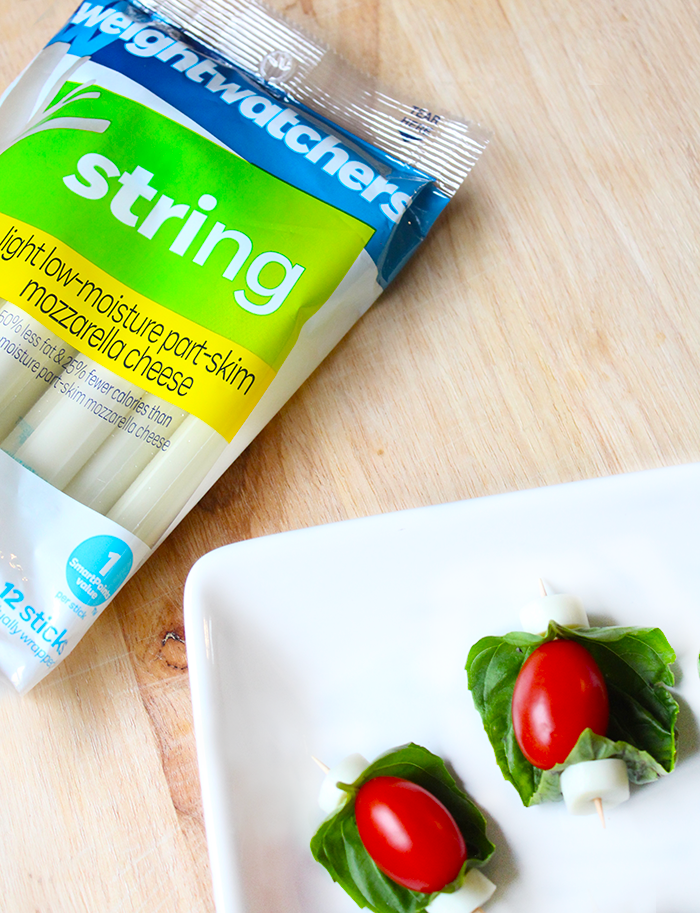 I like to stock up on this Weight Watchers Light String Cheese for when I'm busy during the day or on the go and need a quick snack to grab.  They're great for portion control, are full of flavor, fun to pull apart, and even more fun to include in easy recipes!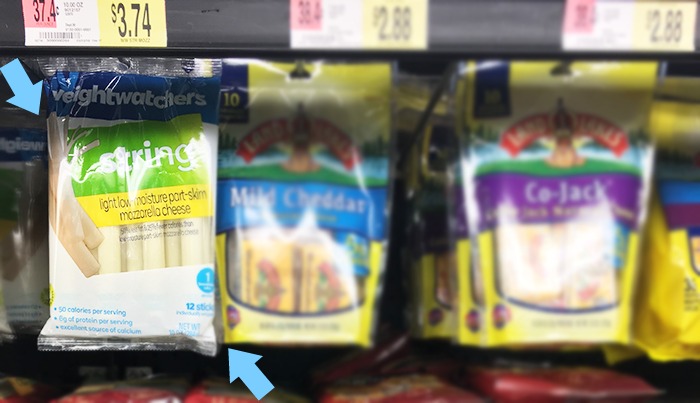 Want to give this recipe a try?  Be sure to grab this digital savings offer while limited quantities are still available.  You can save $1.00 on 2 Weight Watchers Light String Cheese items at Walmart (valid from 1/1/17 – 1/31/17).   For consumers who aren't sure if they'll like the taste of the product, Weight Watchers is providing a money back guarantee valid until 4/30/17! Check out the full details here.
Are you working on being healthier with your snack options? Be sure to pin this recipe for later!