This tips for traveling with dogs post is sponsored by Radisson RED but the content and opinions expressed here are my own.
I've had my fair share of traveling with pets, from 2 cross-country moves with two dogs, to subway rides in New York city (this time it was 2 dogs + a cat) and more plane rides than I'd like to count with Hailey my poodle.  Traveling by plane with Hailey was by far the most stressful of them all. I was so nervous about both cross-country moves with two dogs in tow, but thankfully we were prepared and it went smoothly.  24 hours in the car is not only stressful for humans, but for pets too.  Any precautions to make the process a little easier on everyone goes a long way!  If you're a dog owner and you're considering traveling with your pet, I think these tips for traveling with dogs will be helpful for you!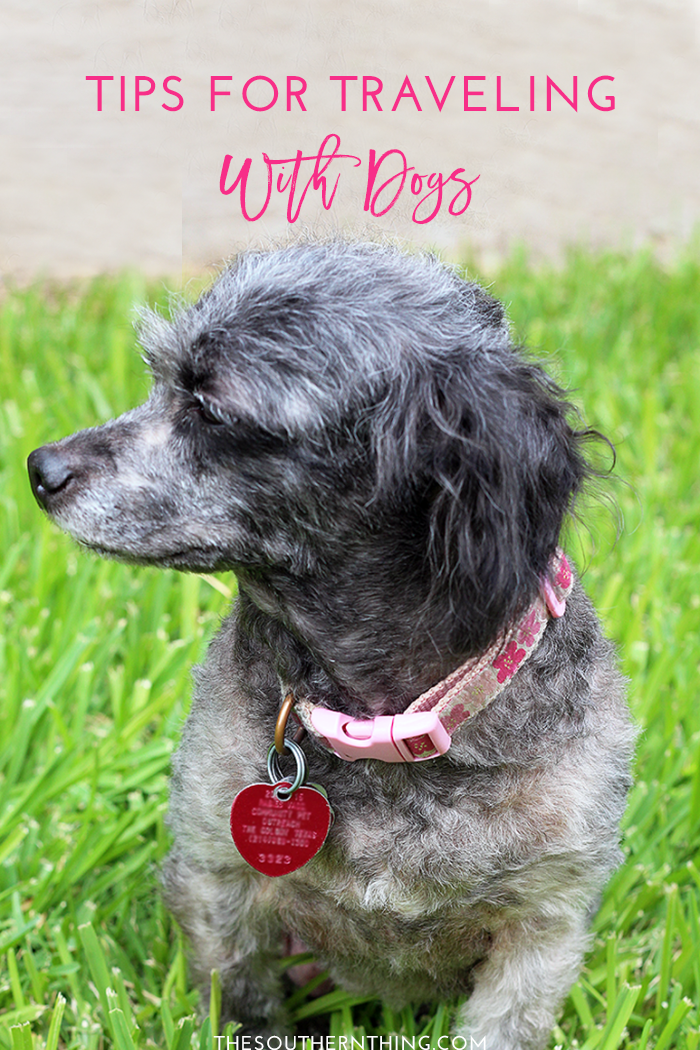 TIPS FOR TRAVELING WITH DOGS:
1. Plan ahead for everything
If you're going to be traveling with dogs, or any pet, you must plan ahead.  This means plan ahead for everything- your route, lodging (this is super important because it's hard to find a pet friendly hotel), where your pet will sit, when you will stop to eat, take walks, etc. A little planning goes a long way.
2. Research pet friendly lodging before you leave
If you're planning a long road trip that requires stops in-between, I can't stress enough how important it is to research pet friendly hotels before you get on the road.  Many hotels don't allow pets and it can be difficult to find decent places that do allow pets.  You may need to go a little out of the way to find pet friendly lodging, so having an idea of where you're going to stay will help you plan your route and travel timeline.  I recommend finding a place that not only accepts pets, but caters to pets! Radisson RED comes to mind when I think of pet friendly lodges that truly pamper your pet!  They make the experience fun by letting your pet travel in style!  Each pet that stays at the hotel receives their own Fatboy Doggielounge and adorable bandana!
**Bonus** Right now you can win a Doggielounge for your pet too! Enter the giveaway here by sharing a photo of your pet's travels and use the hashtag #BAXTERTRAVELS and #CONTEST!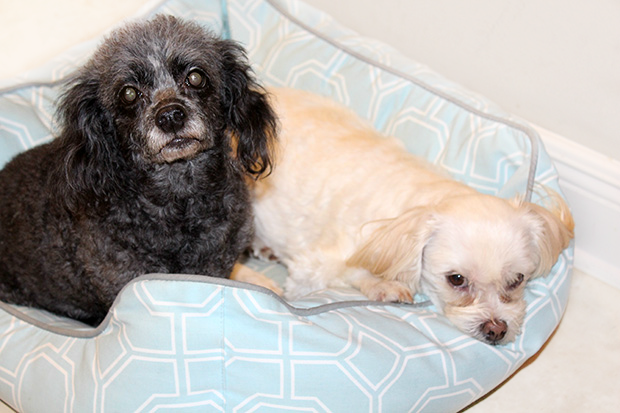 3. Bring along something familiar
To help eliminate stress and travel anxiety for your dog, bring something that they are familiar with. This can be a certain bed they're used to sleeping on, or their favorite toy or blanket.  This will help comfort them in new settings they aren't familiar with.

4. Feed your dog several hours before traveling
It is not recommended to feed your dog right before you embark on a road trip since they can easily get car sick.  Feeding several hours prior to leaving gives your dog's body time to properly digest the food, which can help eliminate any bathroom accidents while on the road.
5. Allow time for breaks
If you're traveling with your dog and you know you need to be somewhere by a certain time, plan your travel timeline around your pet by allowing extra time to stop for breaks.  Your dog will need to walk outside to do their business and drink water every few hours, so be sure to take that into account when traveling.  If you're traveling by air, be conscious of your total travel time.  If you have a short direct flight, traveling with your dog shouldn't be an issue.  However, long flights with layovers can become too long for your dog to wait to use the bathroom, so you'll need to walk your dog between flights.
Pro Tip: Most airports don't have dog walking stations once you're past security, so you'll have to exit the airport to walk your dog outside, then re-enter back through security all over again.  This can be very time consuming, so make sure you plan your travel itinerary to accommodate this.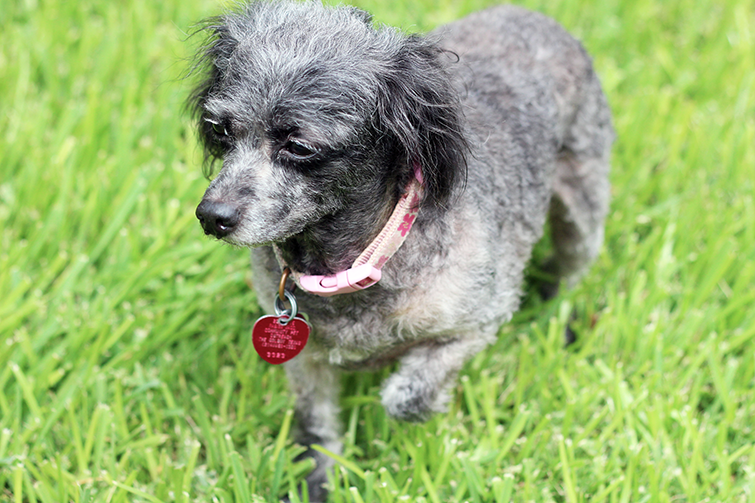 6. Have an updated ID collar
Before you leave town, make sure your dog is wearing a collar with identification that has up-to-date information.  In the unfortunate event that your dog goes missing, an old phone number sadly won't do any good if someone finds your dog and tries to contact you. When traveling with dogs, it's best to always leave their collar on since you never know what could happen.
7. Pack food, snacks, and water for your dog
If you have a long day of traveling ahead, make sure you give your dog food and water breaks.  Give dogs a chance to drink water every hour to avoid dehydration.  If you don't have a full day of traveling and your dog was able to eat a few hours prior to leaving, a small treat would be a good idea to hold them over and to also encourage good behavior.
Do you have any upcoming trips planned with your pet!?  Share your tips for traveling with dogs in the comments below and be sure to enter this giveaway so your pet can feel pampered!