This post was sponsored on behalf of Receutics, but all opinions stated are my own.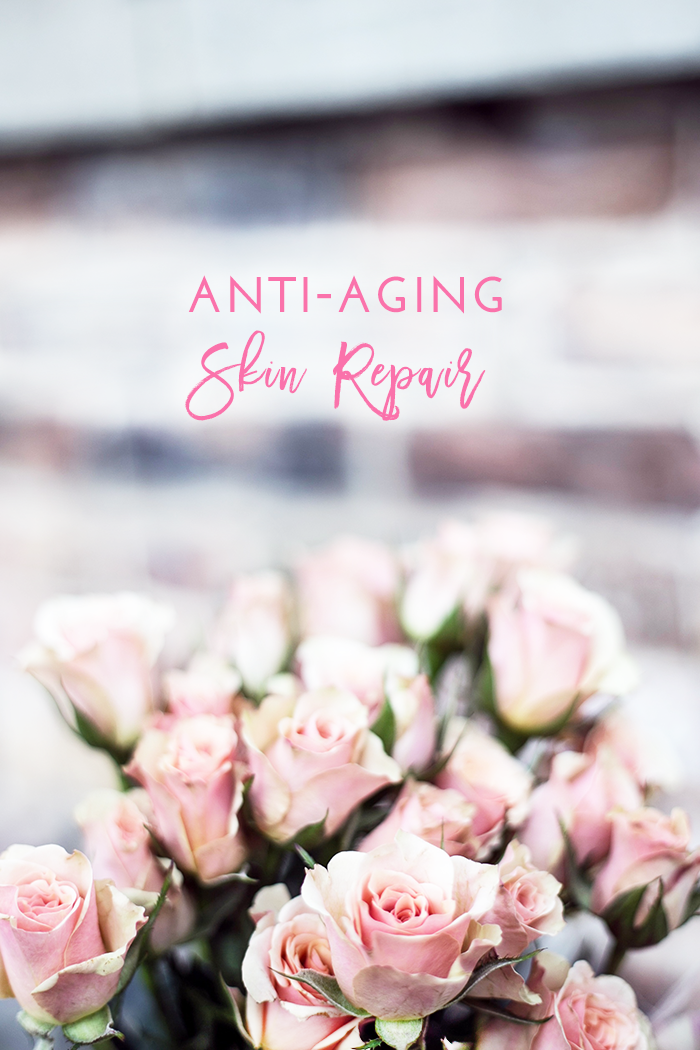 For the most part, I'm pretty good at taking care of my skin, but one thing I've never focused much on is an anti-aging skin repair routine.  It wasn't until recently that I started noticing trouble areas that could really benefit from anti-aging skin repair products, such as my forehead, eye area, and mouth.  It seems like I woke up one day with fine lines I never knew I had and unfortunately I think they're here to stay, that is, unless I do something about it.  I decided to go with the latter for this one and get proactive!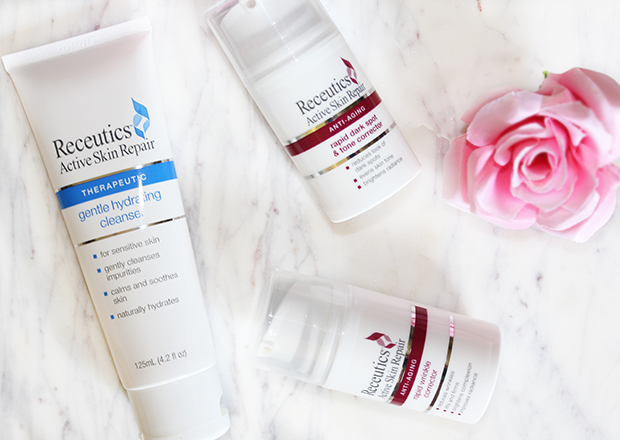 Rather than cover my skin imperfections like I had been doing, I knew it was time to find a way to correct them.  Dark spots had been an ongoing problem of mine for a while now and I'd usually just cover it with make up for the day and call it quits.  I decided to give the Receutics Active Skin Repair Anti-Aging products a try to break the habit of covering things up.  This line focuses on both areas I've been needing to address: dark spots and wrinkles, so needless to say I was sold the moment I saw it! It's a dermatologist-strength skincare solution that goes straight to your skin cells, giving them a high concentration of the nutrients they need most, and that was definitely what my skin needed!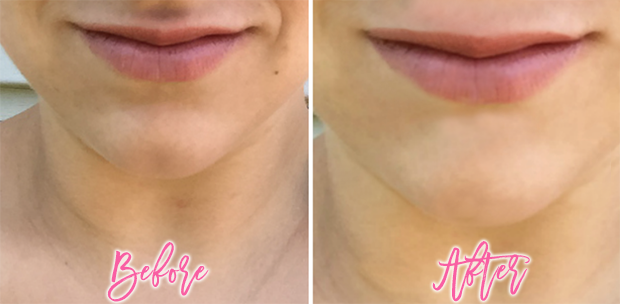 My dark spots are under my mouth and around my chin area and often vary in color.  Sometimes they're more on the red side and sometimes they're more on the grey side.  In the before photo above you can kind of see the graying directly under my lip.  I'm happy to report that after using the Receutics Anti-Aging Rapid Dark Spot & Tone Corrector for several weeks, the spots are not nearly as dark as they used to be!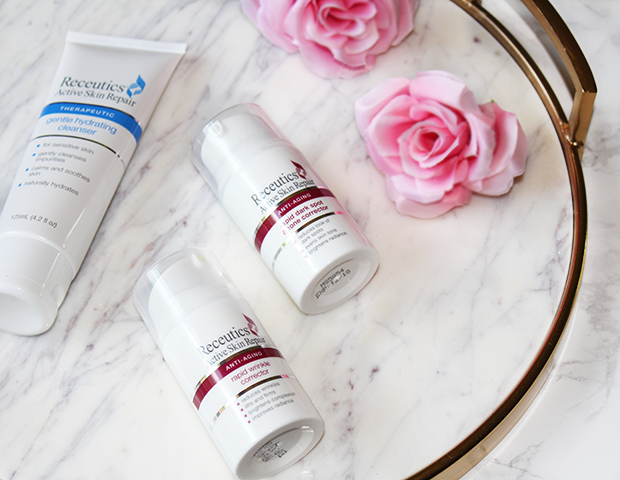 In conjunction with the dark spot & tone corrector, I've also been using the Receutics Gentle Hydrating Cleanser (which is great for sensitive skin), and the Rapid Wrinkle Corrector, which helps slow down the aging process of skin.  As I've mentioned before, an anti-aging skin repair routine is new to me, but so far I'm liking the results!  The Rapid Wrinkle Corrector has fast acting anti-aging ingredients with potent antioxidants to help reduce and prevent the signs of aging.  Let me just say this stuff is the bomb.com y'all.  It takes care of all those wrinkles we don't want while also brightening complexion.  Knock two things out at once!?  Don't mind if I do!  Best of all, you can get these anti-aging skin repair products from Rite Aid and you don't need a fancy prescription from your dermatologist.  I'm hooked!  Here's to hoping I didn't wait too long to start an anti-aging routine and by the time I'm in my 30s I'll still look like I'm in my 20s!  Is that wishful thinking?  Maybe, but I can hope!
Do you have an anti-aging skin repair routine you follow?  If you have any recommendations, send them my way please!