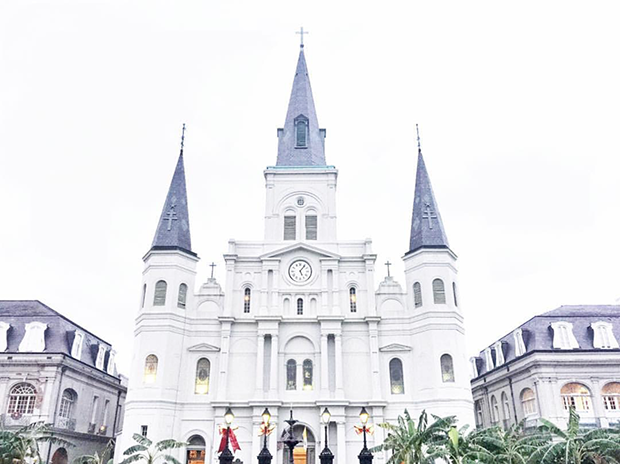 I don't know how, but we're less than 3 months away from the wedding!  The wedding I've been planning since last July.  Back when Chris and I got engaged, it seemed like November was so far away, but now it just feels like time has flown by.  I can't even imagine how some people pull all of this off with a 6 month or less engagement.  I feel like it took me 6 months just to choose a venue, so props to you if you've survived a short engagement!
There's still so much that needs to be done, but it finally feels like everything is starting to come together.  I don't want to underestimate the little things that still need to be done though.  I'm indecisive when it comes down to little details, so needless to say, what's left on the wedding to-do list most likely won't be checked off for another month or so.  I don't want to drag this out longer than I should, so to hold myself accountable, I'm going to write it all here and give myself deadlines!  If it works for my monthly goals, it should also work for wedding planning, right!?  Here's a little peek into my life right now.
Things to do before September:
– Call the jeweler and get my wedding band design process going
– Reserve ceremony chairs
– Decide on shoes and jewelry for my dress (Probably should have been done already!!)
– Finalize ceremony music (We're having a violin & cello duo- music recommendations are greatly appreciated!)
– Send band a must-play list
– Finalize reception room layout
– Choose a location for my bridal photo shoot
– Finalize ceremony readings
– Book our getaway horse & carriage
– Finalize our second line parade route (Fun New Orleans wedding tradition I'll write more about!)
Things to do before October: 
– Begin dress fittings (Doing this early since bridal photos are in October)
– Create a weather backup plan (Let's just pretend it never rains in Louisiana, because if our ceremony can't take place in Jackson Square I'll probably have my first bridezilla moment)
– Finalize first dance details (This part excites me the most. That's all I'm going to say!)
– Buy guest sign in book, favors, sparklers, card box, second line umbrellas & handkerchiefs
– Finalize reception decor layout
– Make cake pulls (a New Orleans wedding tradition I'll also be writing more about!)
– Review day-of timeline
– Mail wedding invites
I literally have like 100 wedding related things floating through my brain at any given moment.  My biggest fear is that I'm going to forget something crucial, so I'm trying to get it all done now.  I know once we get closer to the wedding day, I probably won't even care!  I'm just ready for the party and week long honeymoon!
Feel free to leave any advice you may have when it comes down to the last stretch of planning! I really want to fully enjoy my last month of being engaged and have everything taken care of! Last minute scrambling is not my forte!