Many thanks to the Louisiana Travel Promotion Association for partnering with me to make this Natchitoches travel guide post possible.  As always, all thoughts and opinions are my own.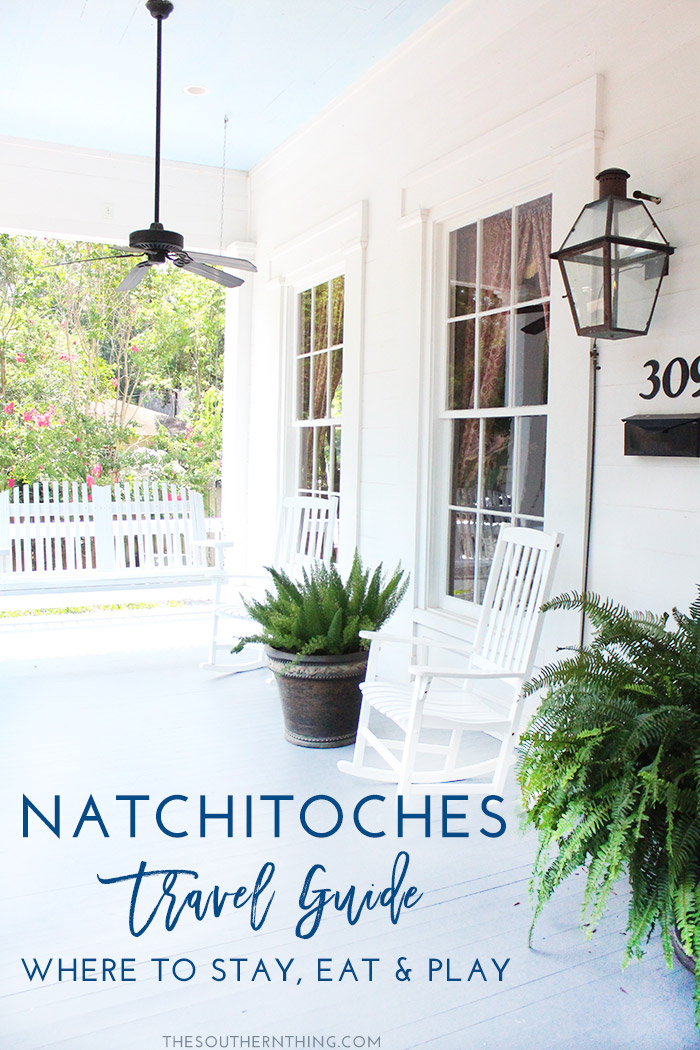 Natchitoches, the Louisiana town that's often mispronounced (it's nack-a-tish) but never forgotten, is the oldest permanent settlement of the Louisiana Purchase.  Located in North Louisiana approximately 250 miles from New Orleans, Natchitoches is a historical charming town full of European flavor.
I recently had the pleasure of partnering with the Louisiana Travel Promotion Association and the Natchitoches Convention and Visitor's Bureau for a weekend getaway to experience Natchitoches. As soon as I arrived in the quaint historical southern town, I immediately fell in love with it all – the people, the food, the history, and the architecture.
If you've never visited Natchitoches, let me just tell you it's definitely a place to put on your bucket list for many reasons!   I've put together this Natchitoches travel guide highlighting where to stay, eat, and play in Natchitoches, Louisiana in hopes of making your travel planning a little easier.
I hope you get the feel for Natchitoches after seeing the pictures in this post!  I'll warn you, there are a bunch, but I really wanted to share these southern vibes with y'all and show you what the town has to offer! I hope you find this Natchitoches travel guide helpful!
NATCHITOCHES TRAVEL GUIDE: WHERE TO STAY, EAT & PLAY
WHERE TO STAY IN NATCHITOCHES:
Samuel Guy House Bed & Breakfast
Dating back to 1850, the Samuel Guy House was the centerpiece of a working plantation originally located in Mansfield, Louisiana.  It remained in the Guy family for 150 years.  The house later became vacant for numerous years and had significantly deteriorated due to neglect.
In 2002, the house was purchased from the Guy family and was then dismantled and moved 50 miles to Natchitoches, where it was then reassembled. It has been completely restored to its original 1850s charm which can be seen all throughout the house.
The outside property is equally beautiful, with a long southern front porche and a beautiful garden. Nestled just off to the side of the property is the American Cemetery, the oldest cemetery in Louisiana, which gives the grounds a sense of peacefulness.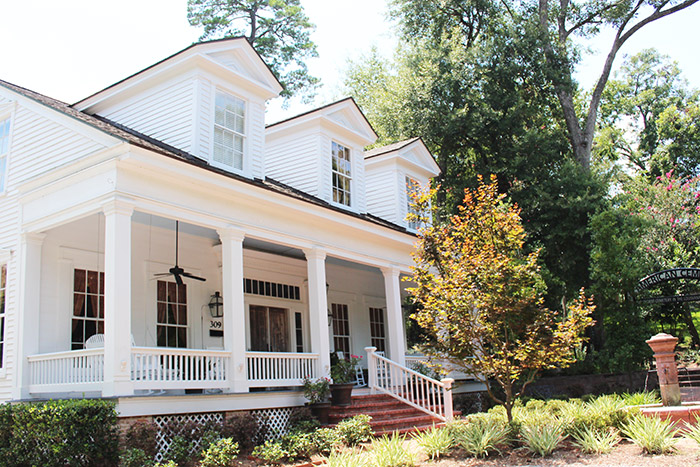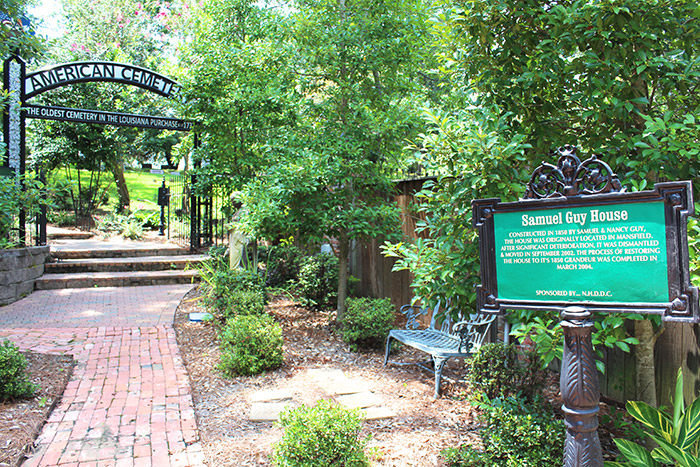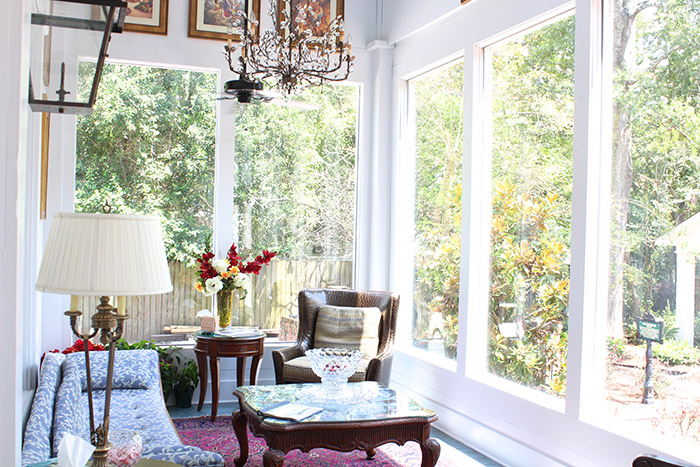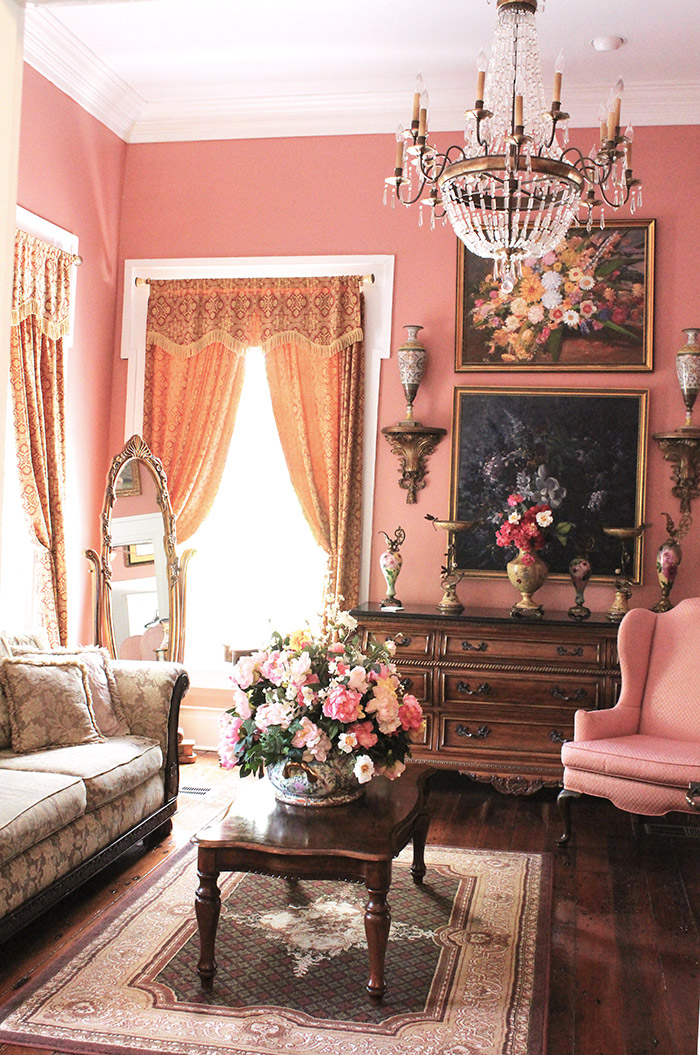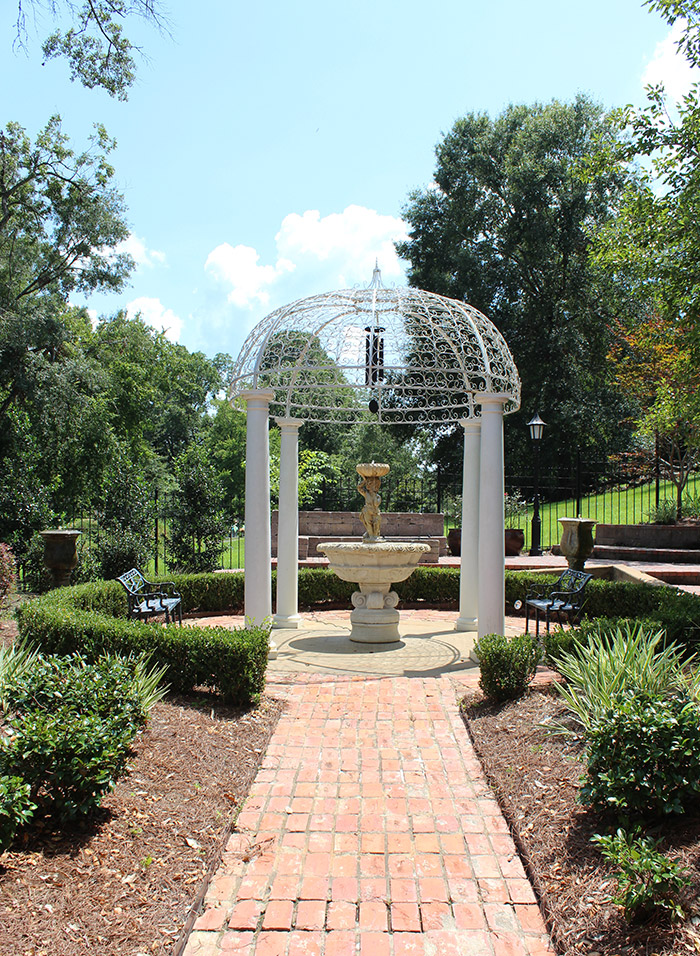 Church Street Inn
Located in the historic downtown district of Natchitoches, Church Street Inn couldn't be in a more convenient location!  This quiet boutique hotel is within walking distance to all the shops, restaurants, and bars.  The hotel features a New Orleans French Quarter-esque balcony which overlooks downtown and happens to be the perfect spot to enjoy your complimentary wine and champagne. That's right, I said complimentary wine and champagne! Need I say more!?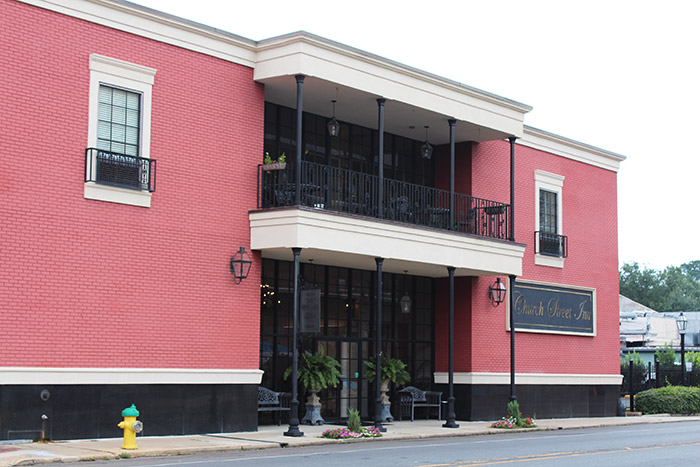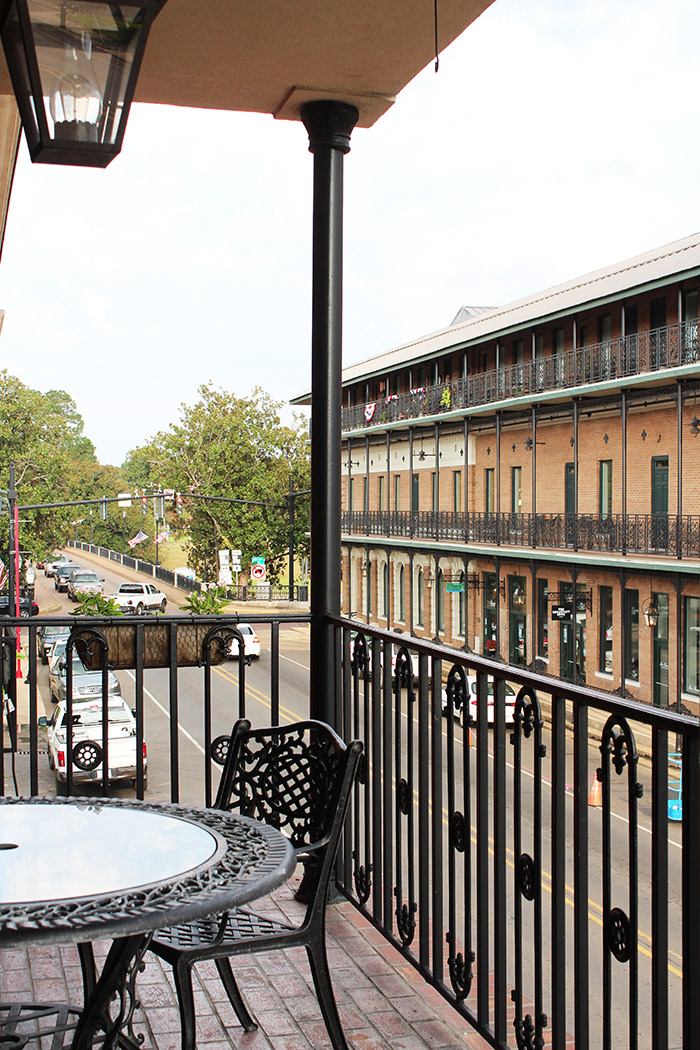 Steel Magnolia House
If you're a fan of the movie, then this is the place for you! Fans of Steel Magnolias can enjoy a comforting stay at the Steel Magnolia House bed & breakfast, which is packed with history dating all the way back to 1841.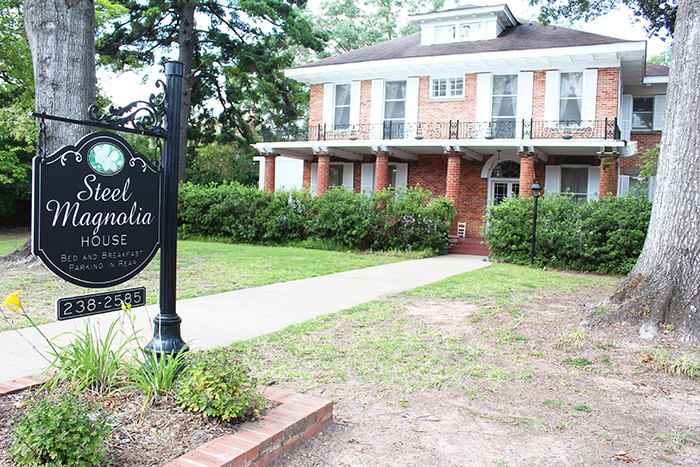 WHERE TO EAT IN NATCHITOCHES:
Lasyone's Famous Meat Pie Restaurant
Rule #1 when visiting Natchitoches is you must try one of the town's famous meat pies!  This regionally famous recipe combines the flavors of Louisiana's Native American and Spanish heritage in a fried pie shell.
You'll find meat pies on just about any menu in Natchitoches, but Lasyone's is the real deal and has been for over 50 years! They also serve one of the biggest bowls of gumbo I've ever seen!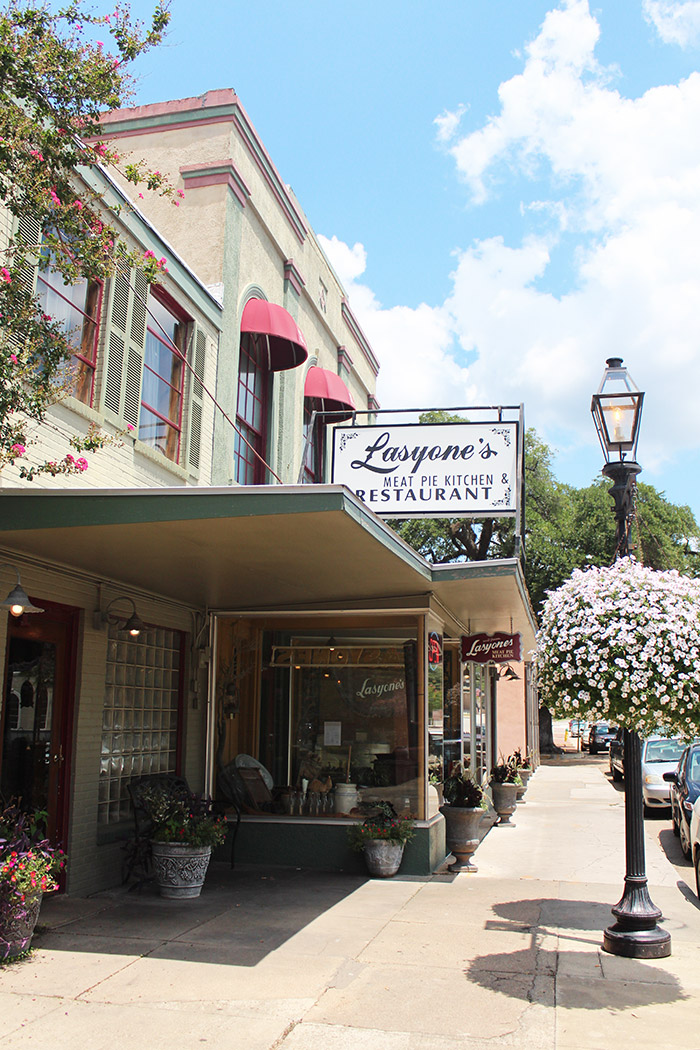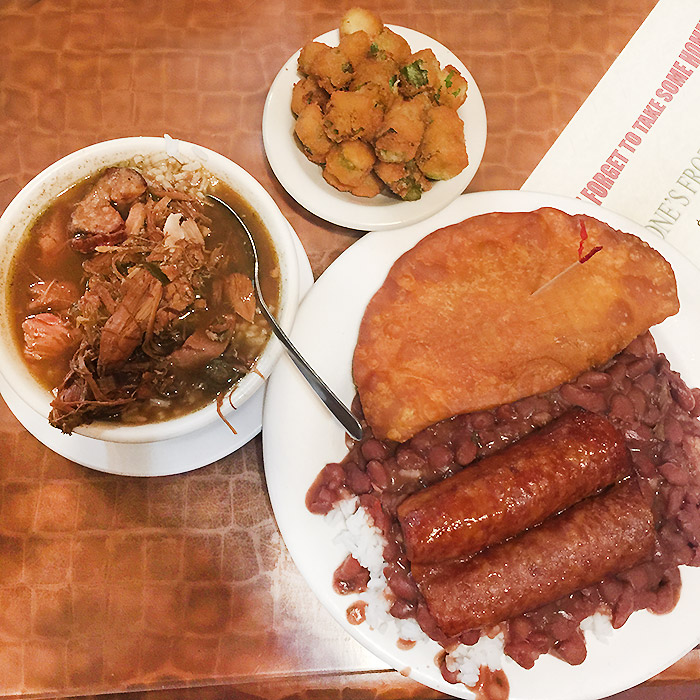 Mariner's Restaurant
If dinner with a beautiful waterfront view is your type of scene, Mariner's certainly won't disappoint! Overlooking Sibley Lake, this restaurant offers a picture perfect view of Louisiana where you can watch fishermen reel in a catch or enjoy the sunset over the lake.
Need an order recommendation? You can't go wrong with the lagniappe for 2 – a sample of everything from fried alligator, crawfish, catfish, boiled shrimp and stuffed mushrooms.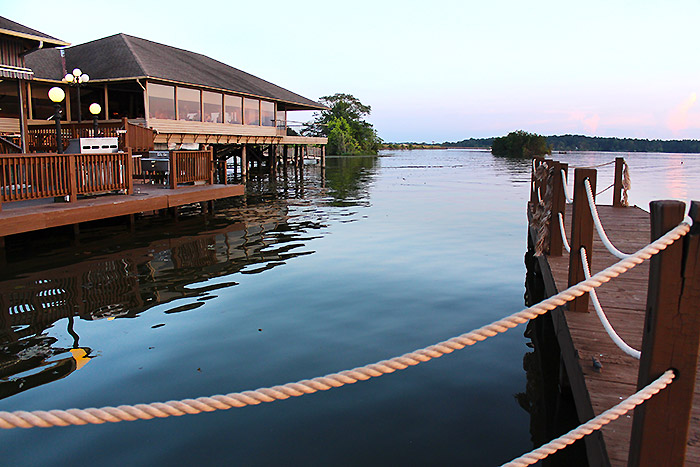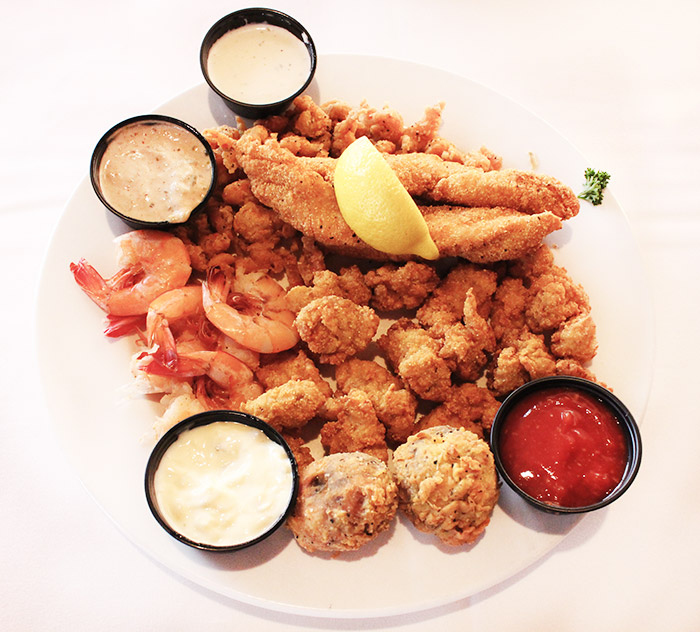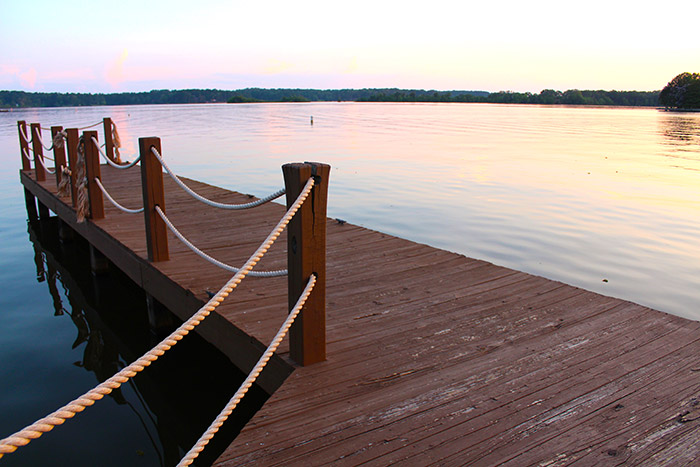 Merci Beaucoup
No trip to Natchitoches is complete without a lunch stop at Merci Beaucoup for their famous cajun baked potato!  If the photo below doesn't already have you drooling, allow me to explain.  This popular dish features an oversized baked potato that's stuffed and overflowing with crawfish étouffée and topped with a jumbo fried shrimp. Yum!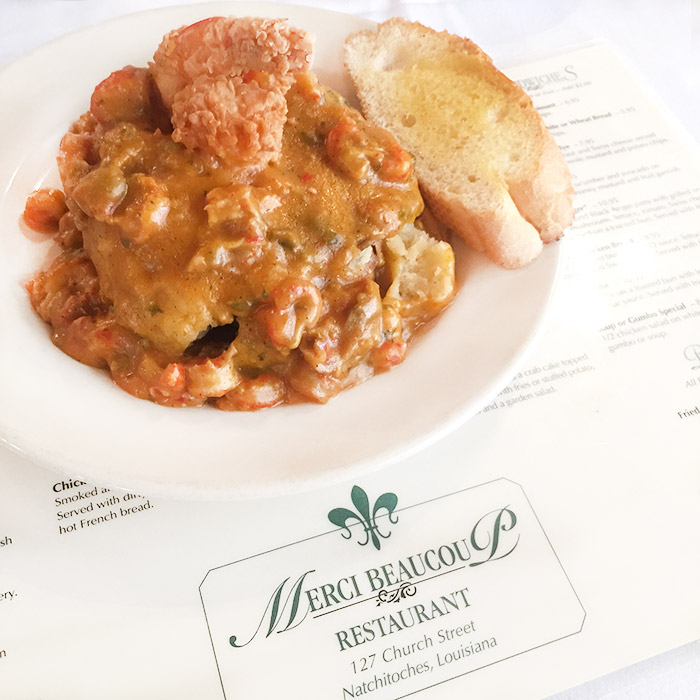 Mayeaux's
Mayeaux's is located in the heart of downtown Natchitoches, which is the perfect dinner spot if you happen to be staying at the Church Street Inn or nearby. It's within walking distance to many of the shops also along Front Street. Their blackened catfish with crawfish étouffée is awesome.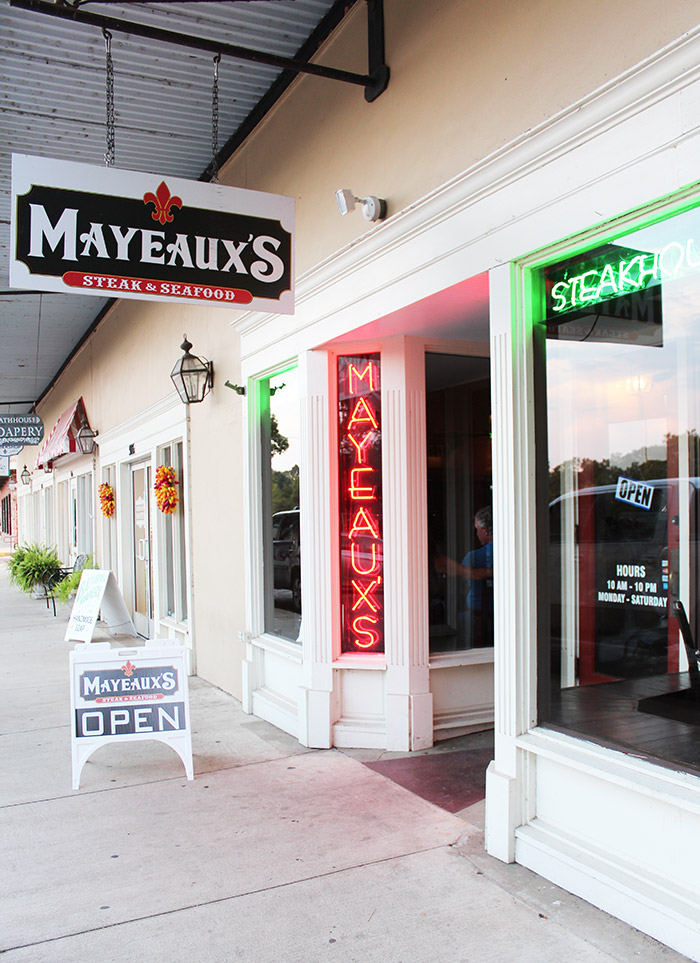 SITES TO SEE IN NATCHITOCHES:
Melrose Plantation
Melrose Plantation is a must see historic antebellum house packed with 200 years of history.  The stunning property is considered a National Historic Landmark and contains the historic buildings known as the African House, Yucca House, Weaving Cabin, Bindery and the Big House.
A collection of work by Clementine Hunter, the world famous African American primitive folk artist who is known for expressing her life experiences on the plantation through her art, can be viewed here.
Guided tours are available Tuesday – Sunday.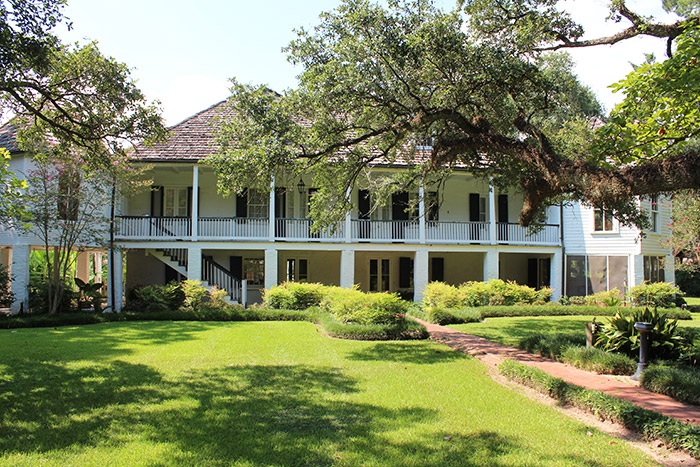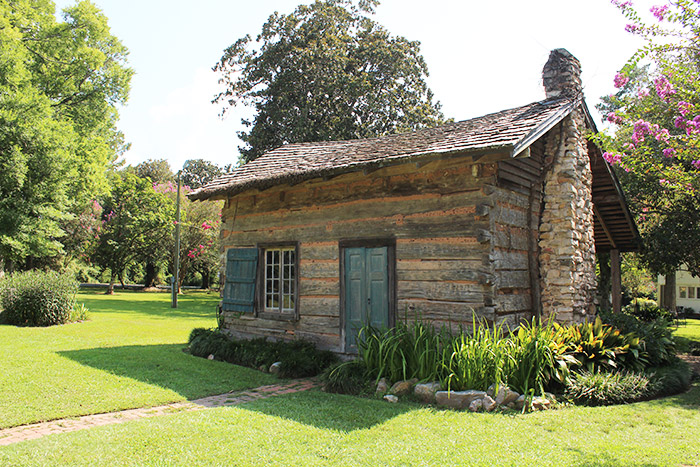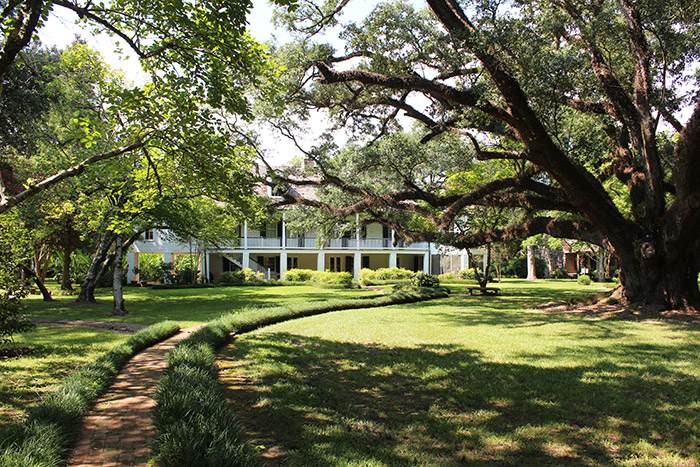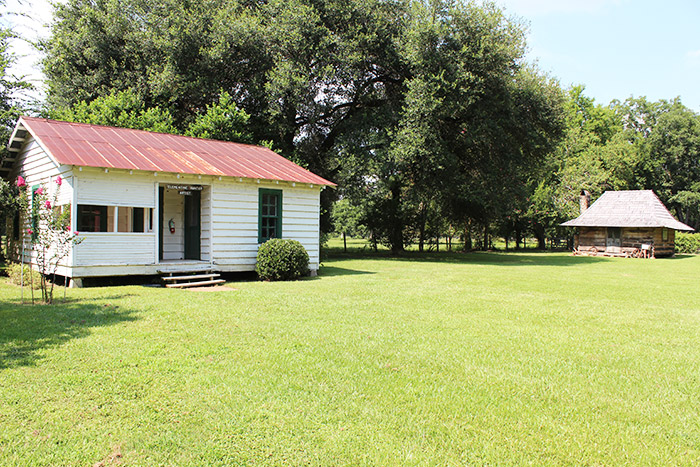 Oakland Plantation
This historic property located 12 miles south of Natchitoches began as a tract of land granted to Jean Pierre Emmanuel Prudhomme by the Spanish government back in 1789.  It quickly turned into a family fortune.  Prudhomme held 104 enslaved people on this property at the time of his death in 1845.
Oakland Plantation is one of the only two National Bicentennial Farms west of the Mississippi River.  27 of the historic outbuildings still remain on the property.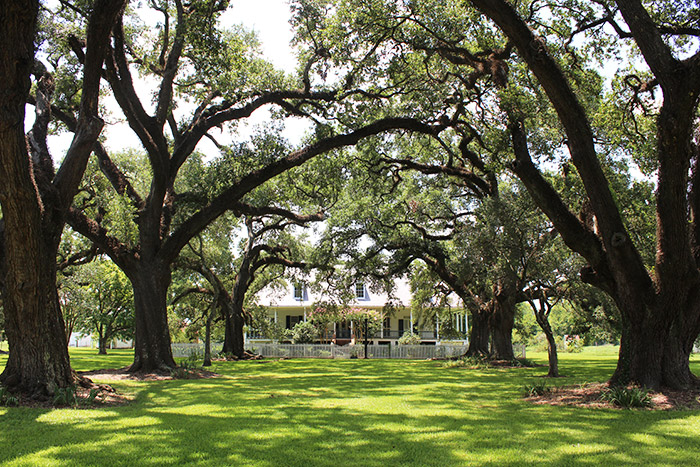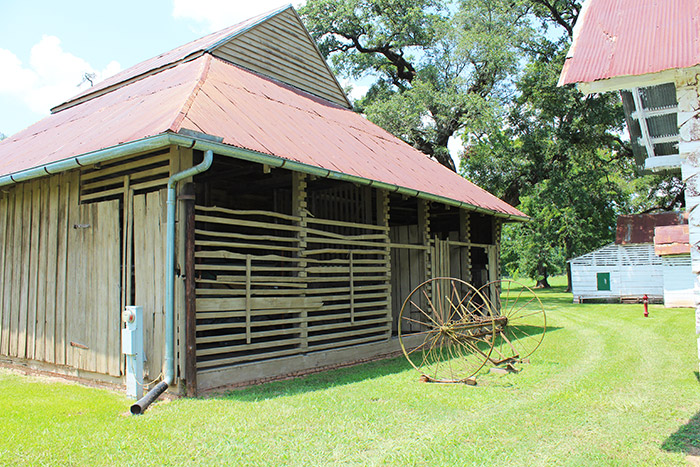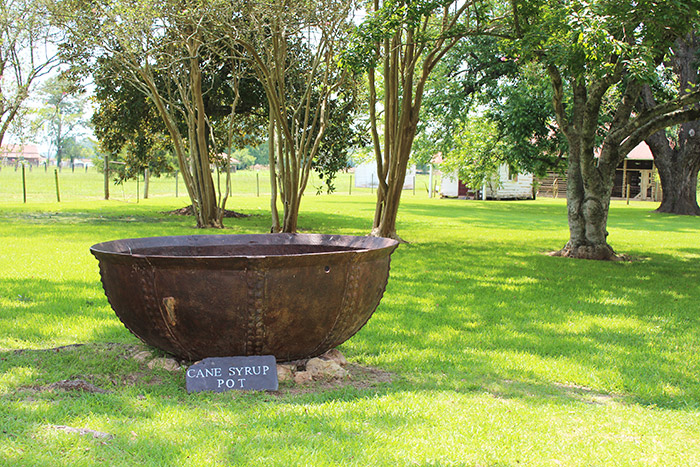 Fort St. Jean Baptiste
Sieur Charles Claude Dutisné was sent to Natchitoches in 1716 with a small colonial troop to build an outpost to prevent the Spanish from advancing across the border of French Louisiane. This outpost was later named Fort St. Jean Baptiste.
The fort continued to serve as a military outpost and commercial trade center until 1762 when France was forced to give up the Louisiana colony to Spain following the French and Indian War.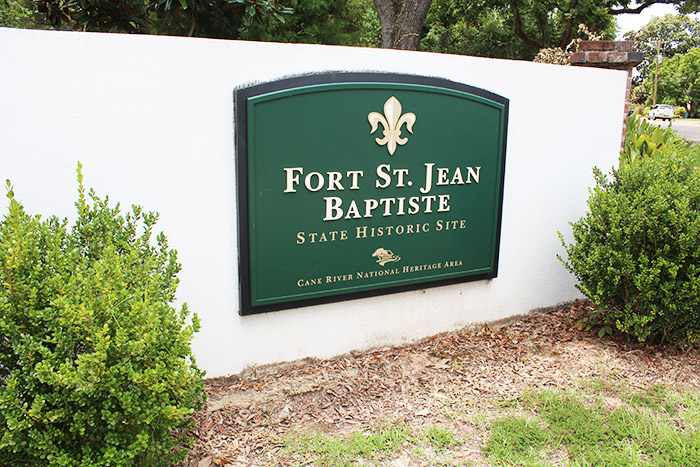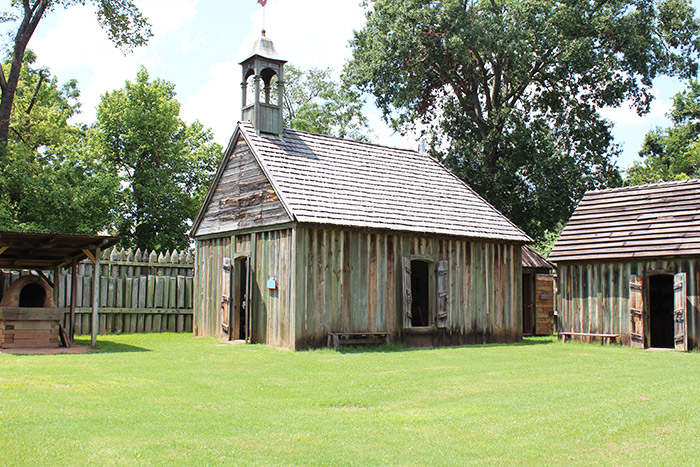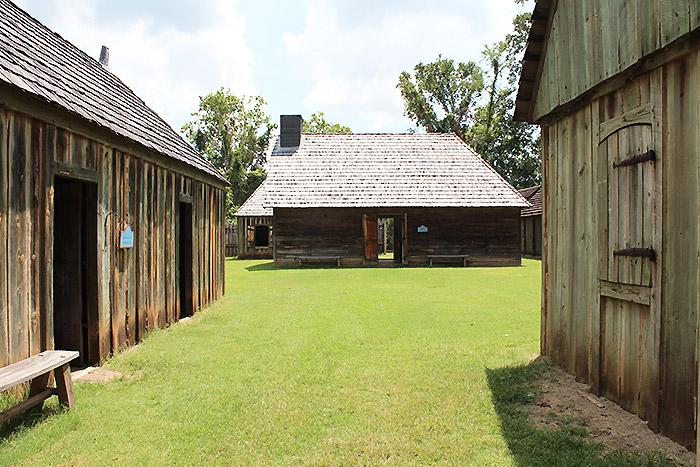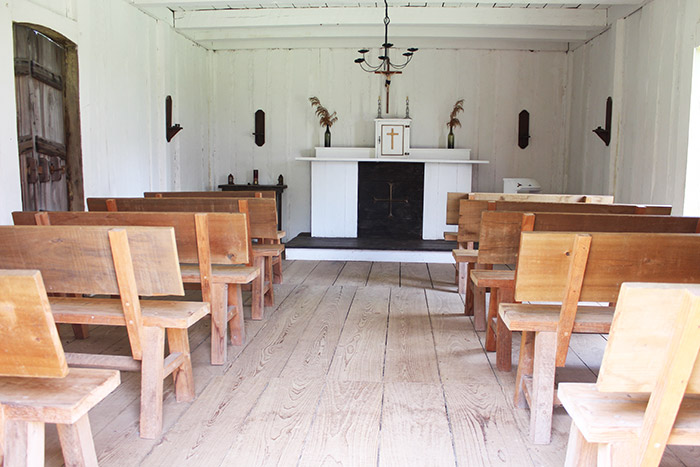 THINGS TO DO IN NATCHITOCHES:
Downtown Walking Tour of Cane River National Heritage Area
Free guided walking tours of the Natchitoches National Historic Landmark District are available Tuesday – Saturday. These walking tours give tourists a general overview of Natchitoches and the Cane River region. Tours begin at the Natchitoches Area Convention and Visitors Bureau.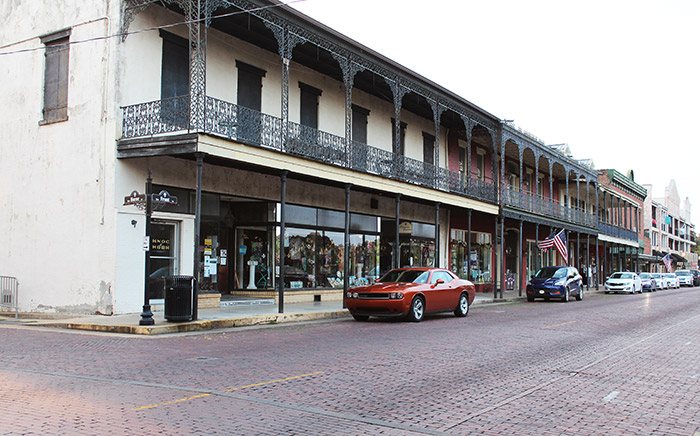 Louisiana Sports Hall of Fame & Northwest Louisiana History Museum
Calling all sports fans!  This 27,500 sq. ft. contemporary state-of-the-art museum is full of Louisiana sports history, memorabilia, highlight reels and video exhibits.
The Louisiana Sports Hall of Fame includes eight members of the Basketball Hall of Fame, seven of the NBA's 50 Greatest Players, six Baseball Hall of Fame inductees, 13 Pro Football Hall of Fame members, six Women's Basketball Hall of Fame enshrines, 18 Olympic medalists, 31 College Football Hall of Fame members, three National High School Hall of Fame enshrines, 12 Triple Crown victory jockeys, six Boxing World Champions, three College Baseball Hall of Fame inductees, three NBA Finals MVPs and two Super Bowl MVPs!  It's no surprise Louisiana is ranked 6th in the nation by Sports Illustrated in terms of caliber and number of sports figures!
The state-of-the-art building is also home to the Northwest Louisiana History Museum, which brings to life over 3,000 years of the region's cultural history, and showcases the original artwork of folk artist Clementine Hunter.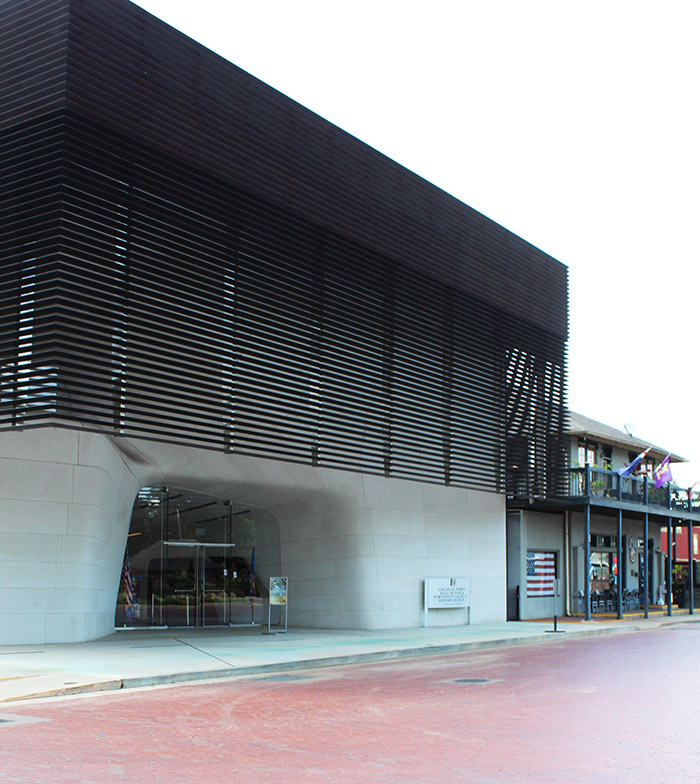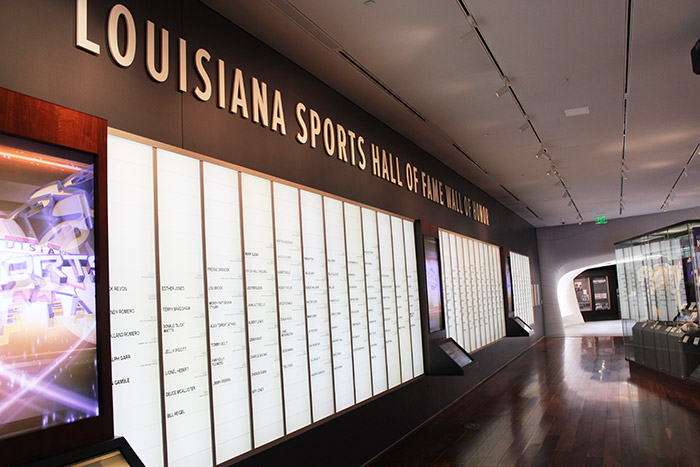 Paddle Boarding on Cane River
If you're in need of a relaxing evening on the Cane River in downtown historic Natchitoches, paddle boards, kayaks, and bikes are available for rent in the center of town at Cane River Paddle & Pedal Company on Front Street.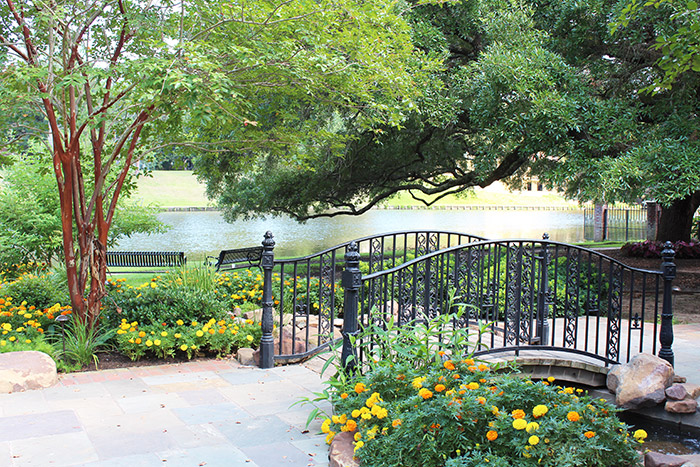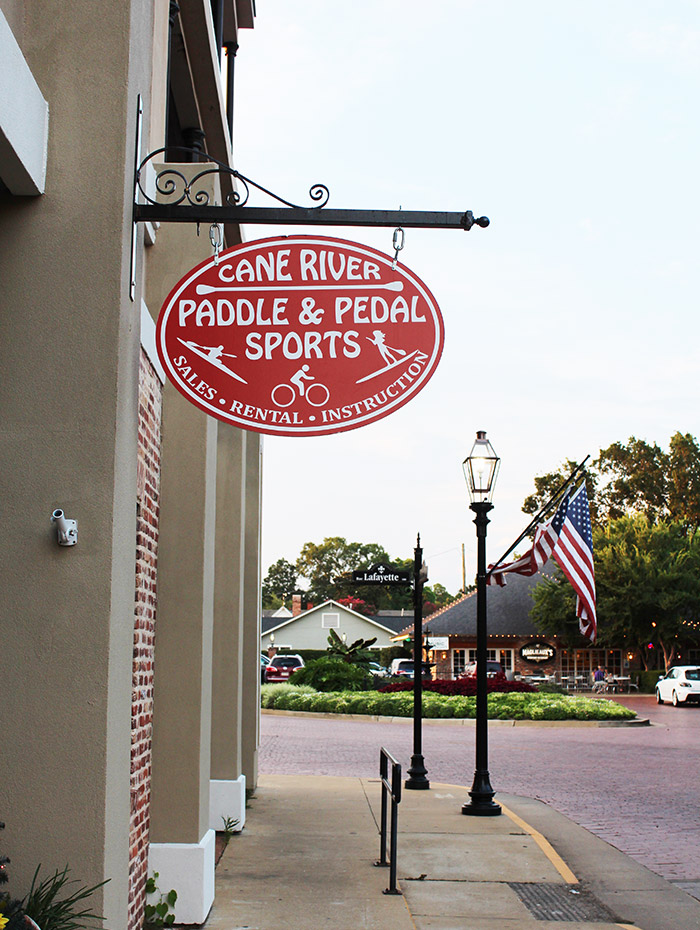 Live Entertainment at the Pioneer Pub
Open 7 days a week, the Pioneer Pub is ready when you are! Whether you're looking to make a quick round at happy hour, or spend the night out on the town and enjoy a live show, this is the place to go!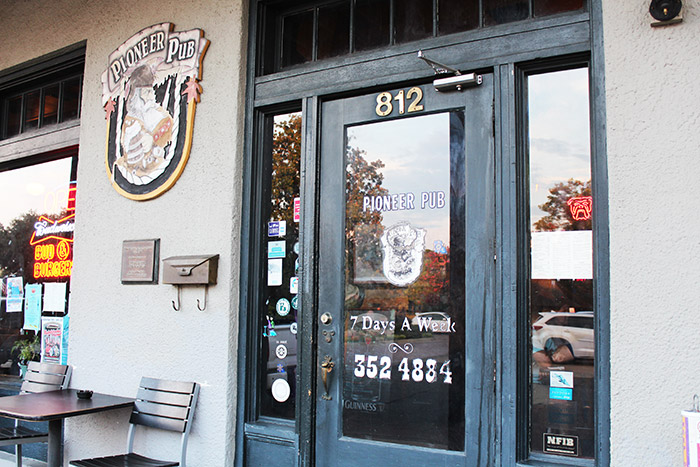 Shopping in Natchitoches Historic District
Downtown Natchitoches historic district is full of shopping options.  Located on Front Street is Kaffie-Frederick General Mercantile, Louisiana's oldest general store, which offers a variety of hardware, houseware, gifts, and nostalgic toys.
Other places to note are Cane River Kitchenware, Georgia's Gift Shop, Art Guild, Dickens and Co., and Bathhouse Soapery, among the many other local business within walking distance of the area.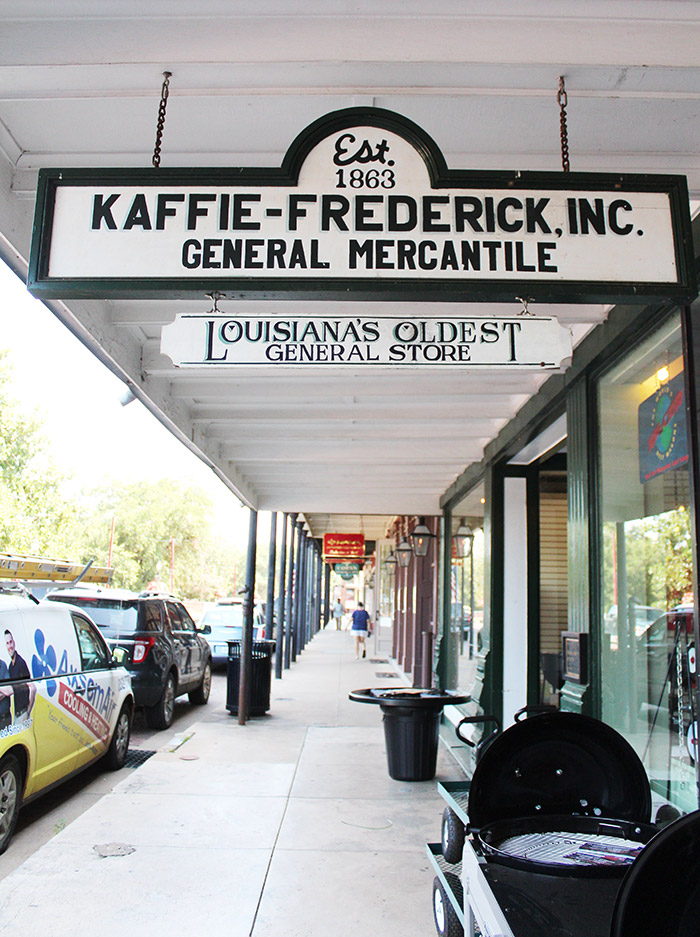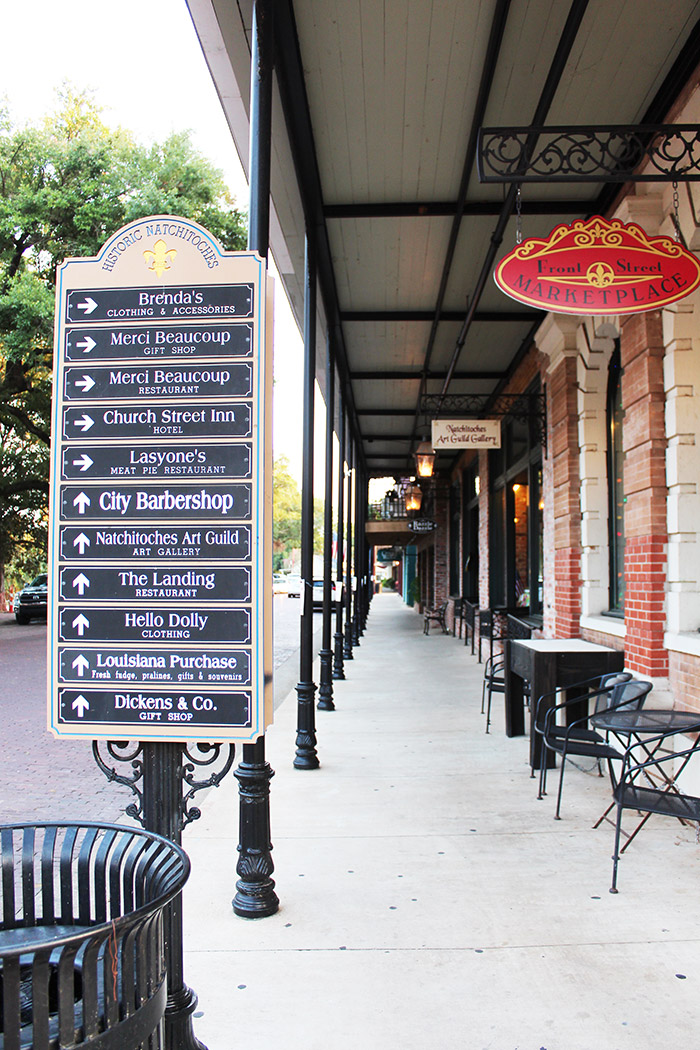 I hope you found this Natchitoches travel guide to be helpful! If so, please pin this post for others to see too!
Feel free to share your thoughts on Natchitoches in the comments below.  I'd love to hear if you've ever been to Natchitoches or if you're planning a trip!
SaveSave